Magazine
Trancentral weekly new Psytrance releases 13/04/2019
Trancentral weekly new Psytrance releases 13/04/2019
Welcome back to our weekly new Psytrance releases report ! We begin Nano Records and "The Dickster Collection". Little needs to be said regarding the legend Dickster, and this compilation gathers all his latest collaborative projects along with great artists such as Eskimo, Ajja, Hypnocoustics and many more. Do not miss this full on quality release !
Iboga Records released the 4th chapter of "The Journey " mix from Emok. Gathering the very latest and best that the label can offer, this musical journey perfectly blends the psychedelic vibes with mesmerizing progressive touches. Do not miss it !
Iboga's second release comes from X-Dream with the EP "Subterrania". SUN Project also features in the release, two legends gathered to create an old-school psychedelic experience. Enjoy it !
Dacru Records released a killer remix from Talamasca to the legendary California Sunshine – Summer 89 track. While staying close to the original vibes, Talamasca's unique & highly energetic signature sound blended perfectly. Modern touches mixed with old-school vibes, you couldn't ask for more !
Iono Music released a remix from One Function to another legendary track from Yahel & Infected Mushroom "Electro Panic". The modern progressive Psytrance touches have been beautifully crafted while keeping the old school vibe of the track. Another mesmerizing Psychedelic journey awaits you !
Sol Music released the latest single from Praying Mantis titled "Winter". This track contains various influences, with tribalistic sounds to deep atmospheres, ethereal vocals and beautifully crafted melodies. Enjoy the ride !
Future Music Records released the latest collaborative single track from Inverse Out & Vertical  titled "Fresh Frontiers ". Expect a highly energetic Fullon journey with strong basslines, acid and twisted sound patterns and the right amount of groove. Enjoy it !
Krembo Records released the latest single from Ambassador "This is a A Joint". A bumping Full On track with acid melodies, strong kick bass, and drifting sounds that will captivate every listener. Do not miss it!
Mainstage Records released the latest EP from WeirDDose titled Everlasting Hope. Including three powerful Psychedelic tracks with many interesting soundscapes , bumping basslines and nice build-ups that won't disappoint you.
Digital Om Productions released the latest EP from Tristate titled "Broken Symetry". Including a remix to Sonic Species classic "Generation X" track, the Austrian duo presented a diverse Psychedelic journey with many interesting ideas and beautifully constructed melodies. Do not miss it!
TesseracTstudio released a remix from E-Clip to Kalki – Japan's hit track. Adding up the usual progressive Psytrance signature sound, the end result is a powerful dance-floor blaster while retaining the original vibe of the track. Enjoy !
TesseracTstudio's second release comes from Copycat with the single Divinity. This is a highly energetic Full On track with bumping rhythms, intelligently crafted acid soundpatterns with the right amount of strong groove. Do not miss it !
Spiral Trax Records released the latest EP from Lost Shaman titled "Sacred Brief". Dive into deep and hypnotic basslines, subtle atmospheres and multi-layered soundpatterns, a trademark from Lost Shaman. Enjoy it !
Enjoy all the newest Psychedelic releases in one long playlist and now in Spotify too !!!
New release playlist on Spotify:

New releases playlist on YouTube: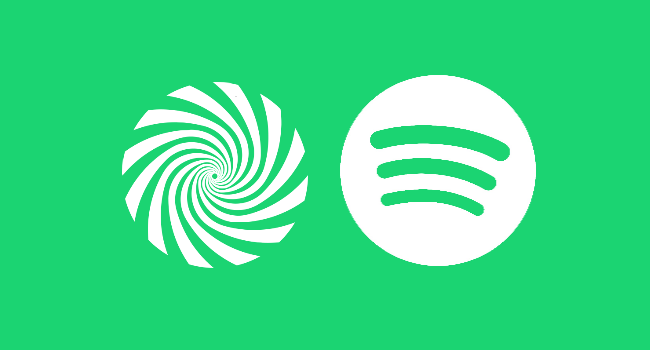 A lot more Psytrance playlists coming so make sure to follow Trancentral on spotify: http://bit.ly/TrancentralSpotify