Magazine
Trancentral weekly new Psytrance releases 20/04/2019
Trancentral weekly new Psytrance releases 20/04/2019
Welcome back to our weekly new Psytrance releases report ! We begin with Spiral Trax and the latest album from the legendary Har-el, California Sunshine titled "Imaginary World". Dive into old school melodies wrapped perfectly with modern touch of Psychedelic. Each track has its own unique story..Do not miss it!.
Iboga Records released the latest single track from Gaudium – Fragments Of Insanity. This progressive Psytrance track contains subtle atmospheres, bumping bass-lines and nice touches of analogue sounds. Enjoy the ride!
Iboga's second release comes from the collaboration of Animato & Ticon in the single "Polygon". This groovy Psytrance track will hypnotize you with its rolling basslines, twisted & acid soundpatterns that won't disappoint.
Dacru Records released the latest collaborative single track from Djantrix & Spirit Architect & Modual titled Ergot. A highly energetic track with strong percussions, mystic atmospheres and nicely construced soundscapes. Enjoy it!
Iono music released the latest remix from IKON to the hit Divination – Sourcecodes of reality. While staying close to the original flow, this worthy remix is not to be missed ! Enjoy !
Iono's second release comes from Shibass with the remix to Ritmo's – At The Beginning. Get ready to embark in a spacey journey with harmonic melodies, strong basslines that will please even the most demanding ears !
Mainstage Records released a remix from Indra to Bizzare Contact – Collision hit track. A worthy remix with melodic drive and mesmerizing atmospheres, while staying close to the authentic feel of the track !
Tip Records released a collab remix to Hallucinogen – Gamma Goblins from Outsiders & Space Cat.. When these great talents combine their forces, the result is a masterpiece. Adding modern touches of their own signature sound while staying close the original track, expect a dancefloor blaster that will give you goosebumps.
Sol Music released the latest single fromStatic Movement & Artmind – Who You Are. This melodic Psychedelic track will captivate you with its soft melodies, uplifting vibes and ethereal vocals.
Nano Records released the latest single from Headroom – That Don't Compressor me Much. A beautiful groove Psychedelic journey with strong bassline, a nice build up and nice melodies not to be missed !
Stereo Society released the latest collab EP from Pixel & Mad Maxx & Stryker – Rock it Science & the Grape Escape. This fullon delight will blast any dancefloor with its strong kick bass, twisted sound patterns and engulfing melodies. Enjoy !
TesseracTstudio released a single from Sentinel 7 – Raven. This progressive Psytrance track contains nice atmospheres, multi-layer sound patterns and hypnotic bassline. Do not miss it !
TesseracTstudio's second release comes from Ilai with the single Avant-Garde. Expect strong kick & bass-line, modern groove and melodic sequences that won't disappoint !
Digital Om released the latest EP from Lunatica – Radio Technology. This fullon release will captivate you with the energetic flow, intelligently crafted soundscapes and strong percussions. Enjoy the ride !
Profound Records released the latest EP from Exolon – 3rd Generation. A fullon blast release with the right amount of Psychedelia, wrapped with Goa Trance elements apart from the strong bassline. A musical delight not to be missed !
Enjoy all the newest Psychedelic releases in one long playlist and now in Spotify too !!!
New release playlist on Spotify:

New releases playlist on YouTube: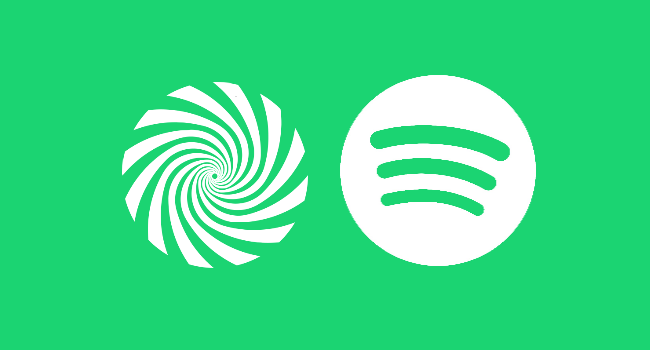 A lot more Psytrance playlists coming so make sure to follow Trancentral on spotify: http://bit.ly/TrancentralSpotify