Magazine
Trancentral weekly new Psytrance releases 19/01/2019
Trancentral weekly new Psytrance releases 19/01/2019
Welcome back to our weekly new Psytrance releases report ! We begin with Dacru Records and the latest single "Mirror Pool" from U-Recken. Dive into magical soundscapes with the usual bumping bass-lines and dreamlike etheral vocals coming from the very best. Enjoy the trip !
Krembo Records presented the latest album from legendary California Sunshine titled "Immortality". Featuring 8 Goa trance tracks with modern vibes, perfectly melting the past with the present. Bumping rhythms and exquisite soundscapes will satisfy old schoolers as well as newcomers to the genre. Enjoy !
Future Music Records released the latest EP from Coexist titled Maze. Featuring two progressive Psytrance tracks with groovy basslines, beautifully crafted atmospheres and a unique rhythm. Do not miss it !
Iboga Records released a killer collab between Animato & Off Limits with the single "Basic Ingredients". Get ready for a strong progressive Psytrance groove, with intelligently crafted Psychedelic melodies, ethereal vocals and hypnotic vibes. Enjoy the trip !
Iboga's second release comes from Clockwise with the EP "Axiom ". Featuring 4 progressive Psy-tech tracks, and strong collabs such as with Martin Vice, you can expect hypnotic vibes, strong acid leads and engulfing melodies. Do not miss it !
Iono Music released the latest EP from German project Hinap titled "Reality Is Now". Embark in an emotional progressive Psytrance ride, with dynamic bass and melodies, mystic vocals and unique atmospheres that won't dissapoint you. Enjoy it !
Digital Om Productions released the latest EP from Imaginarium titled "Higher Dimension". Get ready for a highly energetic Psychedelic track with bumping basslines, acid and twisted sound patterns and unique melodies.. Blast is guaranteed !
BMSS Records presented the latest EP from Solidary Shell titled "Ancient Empire". This progressive Psytrance release contains groovy basses, subtle Goa trance elements and beautifully crafted tribal soundscapes… Enjoy it !
Mainstage Records released the latest single track from Wilder titled "No To Tech No". This unique track blends beautifully the Psychedelic vibes with Techno elements and the end result is a blasting track.
Further Progressions released a single track from Neutrino titled "Fishing For Cats". This progressive Psytrance track is a nice dancefloor filler with melodic atmospheres, and subtle sounds will surely please every serious Psychedelic lover.
TesseracTstudio released the latest single from Arhetip titled "Torus". This progressive Psytrance track containing subtle melodies, a unique flow and just the right pinch of Psychedelia. Not to be missed !
Alchemy Records presented the latest EP from Cambium titled "Psychedelic Vortex". Enjoy this dynamic Psychedelic journey with strong basslines, acid sound elements and mystical vocals that will lead you into higher states of consciousness.
Parabola Music released the latest single track from iLil titled "Bite The Apple". This bumping Psytrance track contains ethnic vibes, mixed with an oriental feel. Exquisite melodies and engulfing basslines won't disappoint you…
Psytribe Records presented Intelligent Nonsense EP titled "Thats What She said". This dark/forest release will definitely please every fast paced BPM lover. Do not miss it !
Enjoy all the newest Psychedelic releases in one long playlist and now in Spotify too !!!
New release playlist on Spotify:

New releases playlist on YouTube: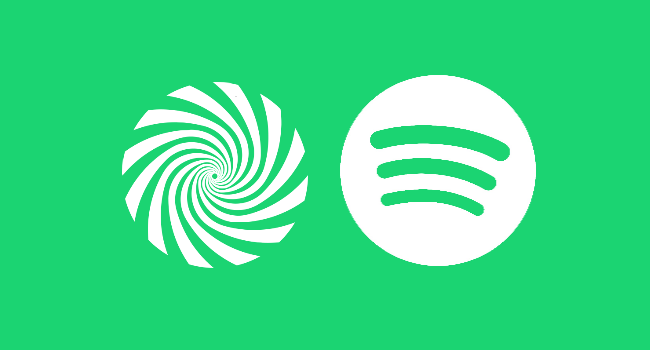 A lot more Psytrance playlists coming so make sure to follow Trancentral on spotify: http://bit.ly/TrancentralSpotify