Magazine
Trancentral weekly new Psytrance releases 26/01/2019
Trancentral weekly new Psytrance releases 26/01/2019
Welcome back to our weekly new Psytrance releases report ! We begin with Iono Music and the killer collab between Lyktum & Ovnimoon the single "Spiritual Illumination". Dive into a melodic progressive Psytrance journey with bumping basslines that won't dissapoint you !
Iono's second release comes from Mekkanikka with the single "Magical Spirit". The energetic progressive Psytrance with beautifully crafted soundscapes, and rocking basslines, this one is not to be missed !
Iboga Records released the latest single track from Antinomy titled "A New Dawn". Enjoy a melodic progressive Psytrance musical delight with subtle melodies & enrolling basslines and ethereal vocals, that will fit onto any dancefloor !
24/7 Records released the first EP of 2019 for Mono Sapiens titled "Remote Viewing". This powerful fullon journey contains the right amount of acid & twisted sound patterns, strong kick bass that will blast any dancefloor out there ! Do not miss it !
Digital Om Productions released the latest single collab between Middle Mode & M-Theory titled "Life Simulation". Bumping basslines, strong acid leads will definitely please every serious Psytrance lover out there !
BMSS Records released the latest single track from Hujaboy titled "Psyence". With his distinct Psytrance signature sound with the rolling fat saw bass and driving Psychedelic soundscapes, this one is not to be missed !
Mainstage Records released the latest single from Toxica titled "Blond Acid Cult". Get ready from acid and twisted Psychedelic soundscapes with bumping basslines and strong leads. Enjoy the ride !
TesseracTstudtio released the latest single track from the Progressive Psytrance mastermind E-Clip, titled "Dreamcatcher". This hypnotic track with a rolling bassline and tribal elements fusioned together perfectly, will please every Progressive Psytrance lover !
TesseracTstudio's second release comes from the collab between Gipsy Soul & Artyficial in the single "Like A Robot". Both talents created a melodic and driving track with ethereal vocals and intelligently crafted soundscapes that will keep your feet dancing till the end !
Parabola Music released the full length album from Sixsense titled "Time & Space". Including 10 blasting Psychedelic tracks with various influences but highly melodic, bumping & rolling basslines, deep atmospheres and ethnic influences that won't disappoint you.
Spiral Trax released the latest EP from vGren titled "Superman on DMT". With fat basslines & unique flow and just the right pinch of Psychedelia. Not to be missed !
Enjoy all the newest Psychedelic releases in one long playlist and now in Spotify too !!!
New release playlist on Spotify:

New releases playlist on YouTube: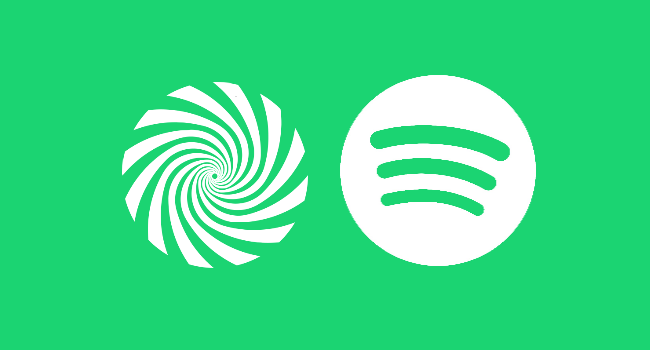 A lot more Psytrance playlists coming so make sure to follow Trancentral on spotify: http://bit.ly/TrancentralSpotify