Magazine
Trancentral weekly new Psytrance releases 12/01/2019
Trancentral weekly new Psytrance releases 12/01/2019
Welcome back to our weekly new Psytrance releases report ! We begin with Digital Om Productions and their seventh chapter of the Universal Frequencies V.A. Including names such as Lunatica, Tristate, DJantrix, Spirit Architect and many more. Enjoy !
Dacru Records presented the latest killer collab between Modual & Spirit Architect "Syncfloor". Dive into a blasting and energetic track with rolling basslines, acid twisted sounds, and engulfing melodies. Enjoy it !
BMSS Records released a remix from Kudalini to one of the Astral Projection's legendary track "Power Gen". Staying close to the original composition, the remix takes it to another level with bumping basslines and beautifully crafted melodies. Enjoy this worthy remix !
Iboga Records released the latest single collab track of Rising Dust & Coexist titled "We Come In Peace". Two progressive psytrance masterminds created a beautiful journey with spacey melodies and dreamlike soundscapes, that will please every Psytrance lover !
Iboga's second release comes from Phaxe with the single track "Leyenda". Embark in an hypnotic progressive Psytrance track with bumping rhythms and a beautiful build-up.
TesseracTstudio released the latest single collab track of veteran Micky Noise & Makida titled "Distortion". Both talents joined forces to deliver us a a strong psychedelic track with twisted and acid sound, deep soundscapes that won't dissapoint you !
TesseracTstudio's second release comes from Aquon with the EP "Breath & Feel". Including two groovy progressive Psytrance tracks with beautiful melodies and ethereal vocals that will warm your heart and soul. Enjoy the trip !
Spiral Trax released the latest remix album to Funky Dragon's "Keep On Dreaming" hit track. Including 6 remixes, from Astral Sense to Vuchur, each artists give their magical touch. Do not miss it !
Samaa Records released the latest EP from Synergetic titled "Loosing Gravity". This German project invite us to join them into a realm of
dark atmospheres, floating melodies, and deep pulsating rhythms that will please even the most demanding Psychedelic ears !!
Parabola Music released the single track from Critical Perception titled "Electronic Hunk Of Metal". An original Psytrance track with strong metallic elements as the title suggests and a unique flow that will make your feet move involontary !
UP Records presented the latest single remix from Nuronix to Organic Soup "Narwhal" track. While retaining the original flavor of the track, this remix gives another identity with strong and rolling basslines and engulfing melodies. Enjoy this worthy remix !
Enjoy all the newest Psychedelic releases in one long playlist and now in Spotify too !!!
New release playlist on Spotify:

New releases playlist on YouTube: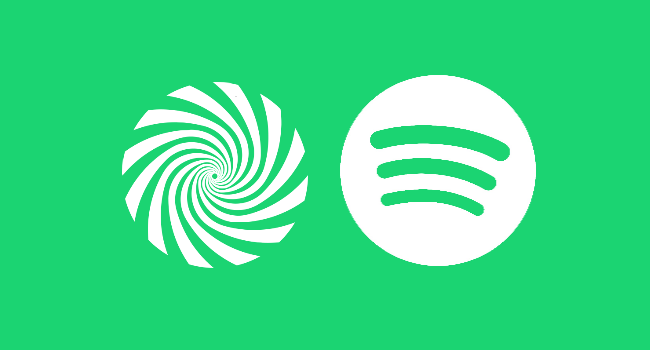 A lot more Psytrance playlists coming so make sure to follow Trancentral on spotify: http://bit.ly/TrancentralSpotify