Magazine
Trancentral weekly new Psytrance releases 23/03/2019
Trancentral weekly new Psytrance releases 23/03/2019
Welcome back to our weekly new Psytrance releases report ! We begin with Iboga Records and the latest "VA Essential Selection by Shanti V Deedrah".Including some of the best progressive Psytrance acts the scene has to offer, dive into a magical realm where you won't get disappointed.
Iboga's second release comes with the single from Audiotec & Antinomy titled "Hallucination". This bumping progressive Psytrance track with the rolling basslines, ethereal vocals and atmospheric soundscapes is something not to be missed !
Future Music Records released the first chapter of the Deck Wizards compilation, crafted by legendary Tsuyoshi. Strongly influenced from the '90 era, this VA presents fresh versions of classic tracks, pleasing even the most demanding Psychedelic lover.
Nano Records released the latest remix from Altruism to the collab single track between Earthling & Pogo "Out Of This World". Get ready for a highly dynamic Fullon journey with bumping sounds and strong melodies. Do not miss it !
Iono Music released the latest single from Yestermorrow titled Quantum Void. With a distinct flow and identity, this progressive Psytrance delight will captivate every listener with its smooth bassline and carefully crafted melodies.
Sangoma Records released the latest EP from Blastourist titled Unio Mystica . Expect a fast paced night/forest Psychedelic experience from the Hungarian project with twisted acid sounds and mystical audiopatterns that won't disappoint !
TesseracTstudio released the latest single from Talpa titled Madness. With the usual twisted signature sound, this progressive Psytrance track will elevate every dancefloor. Surely not to be missed !
TesseracTstudio's second release comes with the collab of Static Movement & Zyrus7 with the single Silence. The track contains strong kick & bass-line, perfectly fitted vocals, touching melodies and harmonies combined. Expect nothing less than the very best !
BMSS Records released the latest EP from Triton titled "The Wicked Witch Of Midwest". This highly energetic Psytrance release contains beautifully crafted soundscapes , while the hard driving rhythms will rock every dance floor. ENjoy !
Digital Om Productions released the latest EP from Neuromotor titled "Sonic Signals ". This blasting release will definitely catch your attention with its fast paced rhythms and delicate soundscapes, through a rolling bassline. Do not miss it !
Sol Music released the latest collab remix to Kj – Puram's hit track, from Impulser & Triceradrops. While staying close to the original flavor of the track, the fusion of two Psymaster brain created a beautiful Psytrance track with strong grooves and nice dark atmospheres. Enjoy it !
Samaa Records released the latest EP from Drumatik titled \'Puzzle Of Perceptions". This release contains tribal touches, bouncing atmospheric soundscapes blended with high energy bass lines.
Parvati Records released the latest EP from Gidra titled "Enter The Grid". This groovy and energetic Psytrance journey will please with its extreme grooviness and solid rhythmic, perfectly fitting any dancefloor. Do not miss it !
Enjoy all the newest Psychedelic releases in one long playlist and now in Spotify too !!!
New release playlist on Spotify:

New releases playlist on YouTube: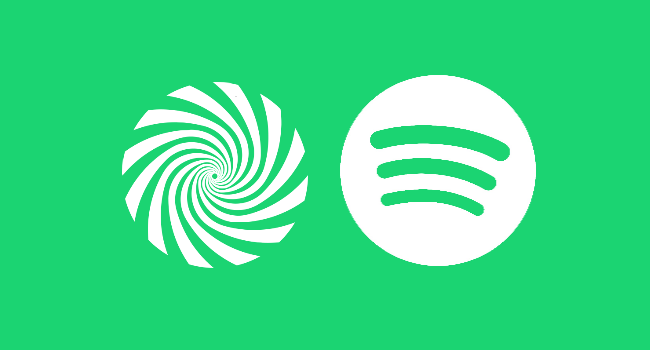 A lot more Psytrance playlists coming so make sure to follow Trancentral on spotify: http://bit.ly/TrancentralSpotify