Oforia – 10 Essential Tracks
Behind the Oforia project, is Ofer Dikovsky, a Psychedelic Trance & Electronic music artist and producer from Israel. Ofer Dikovsky first begun as a member of the famous Goa-trance band "Indoor" together with Avi Algarnati and Marko Goren. Their album "Progressive Trance" released in 1995, was one of the first during the early stages of the Goa-Trance scene. After the group disbanded, he continued with Marco Goren to form "Tandu", another iconic band that made its mark with Ofer's solo track "Alien Pump".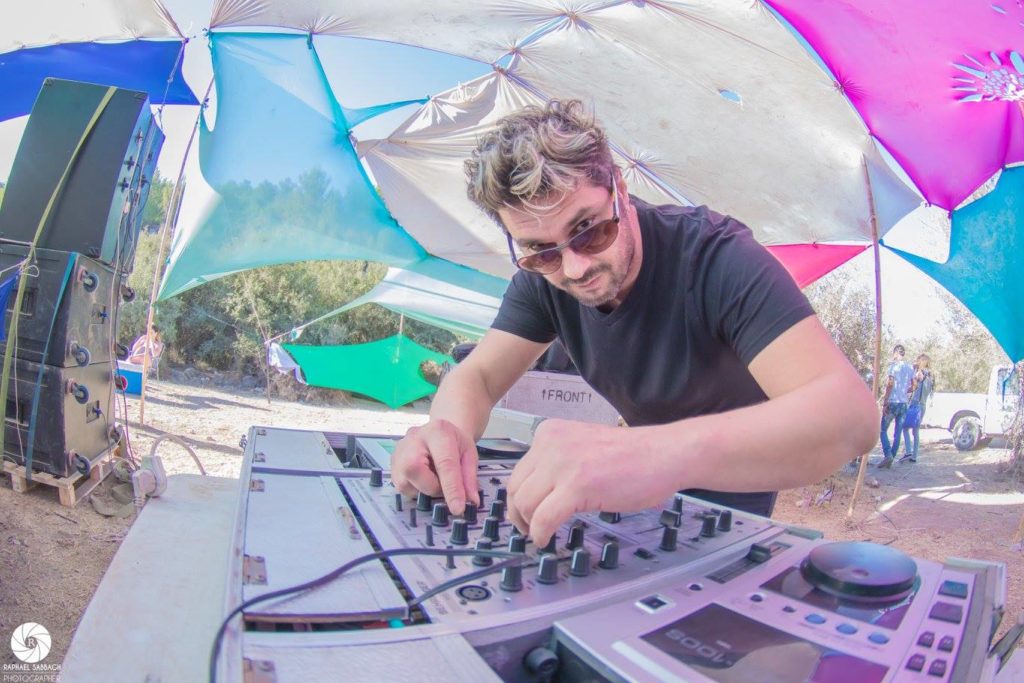 Picture by Raphael Sabbagh
Early in his career, Ofer and "Indoor" also formed the "Phreaky" project together with DJ Dino Psaras responsible for the 1997 hit "Tornado" that climbed at No. 23 in the UK Indie Charts. Ofer began working as a solo artist under various names : Starting with "Oforia", he was one of the first Israeli artists to be signed to the leading UK label – Dragonfly that was owned by the Legendary English producer "Youth". The result was his debut album "Delirious" released in 1998, which truly helped establish Ofer's unique sound and brought him worldwide attention.
Dikovsky also ran two other side projects : one with "Solaris" ,releasing the hit single "Out There" / "Extra Mundane" that was featured in many compilations. The other one was a full length concept album under the name "Pigs in Space" in 1998 being a dance floor success. This release was considered among the first true full-on Psytrance releases, with a 2 year head start to the widely acknowledged full-on architects. Still with Goa Trance elements in it (layers of acid melodies), one could clearly hear the foundation on which the full-on genre would be built upon.
Ofer has been active in the Psychedelic/Goa Trance scene since its early days and he's responsible for creating the first form of Israeli electronic sound and for that he is consider to be one of the pioneers of the genre.
In 1999, Oforia released his second solo album "Off The Ground" featuring various styles of trance – psychedelic, progressive, ambient and industrial, an album considered pioneering and "ahead of its time". The next Oforia album was "Let It Beat" that hit the psytrance scene in 2002. "Headed for Infinity" was promoted with a 12″-vinyl single release, being two remixes from G.M.S. and Violet Vision of "Northern Lights".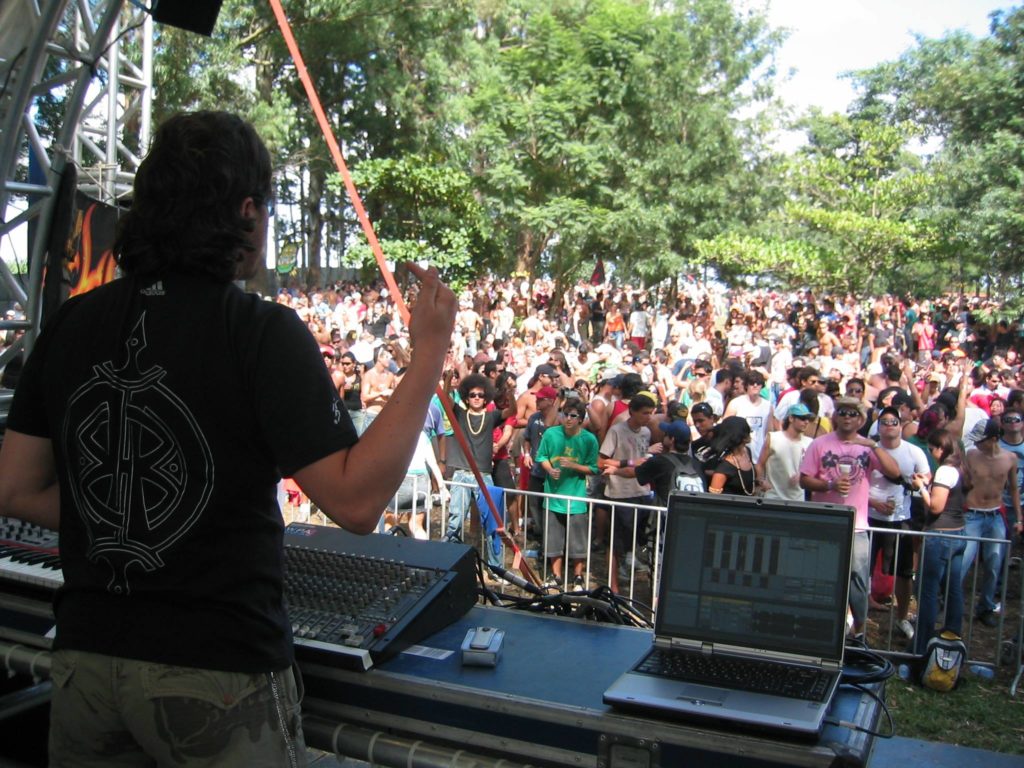 The next album was released in 2006 under the title "Inner Twist" which is considered by many as one of his best musical outputs with hits such as "Spiders", "Inner Twist", "Adrenaline", "Show No Mercy" and "Return of the Machines", the latter a big international hit made in collaboration with Bwicked.
Oforia has remixed numerous projects like Infected Mushroom, GMS, Violet Vision, Atomic Pulse, Time Lock, Moshic, Fatali and more and in 2007, joined forces with B-wicked (real name Bertin Katz) to form a special project combining Trance/Electronic and Rock named OB1. Their first album "Dream Dictionary" was released on Sonicult Music and was followed by two further EP releases.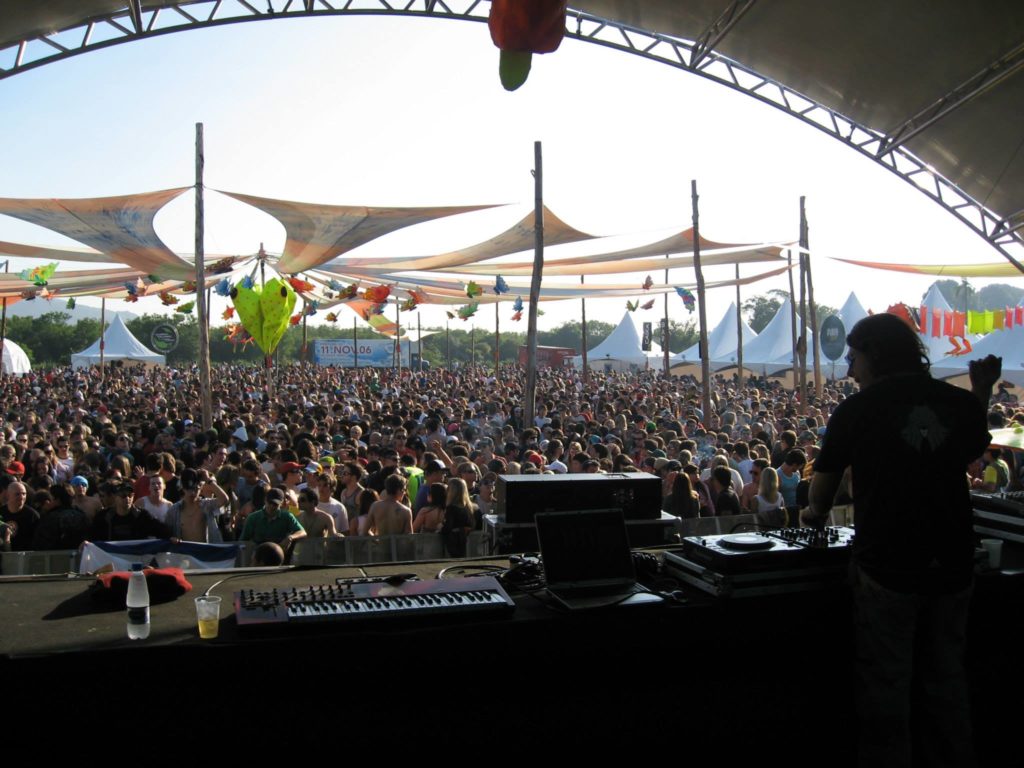 During 2010, after releasing his downbeat album "Textures" as Oforia, Dikovsky made a turn towards Progressive/Tech House and started producing and releasing under the name Ofer Di. In 2014 Ofer Dikovsky made a full comeback to the Psytrance scene, in order to release new material under his main project "Oforia". After reviving the "Indoor" project, together with Avi Algranti from Space Cat, he also revived (with DJ Dede) the legendary label MDMA Music during the same time.
Without doubt, Ofer is one of Israel's longest standing Psytrance artists, while still remaining very active in today's scene. He is considered to be among the pioneers of the genre, responsible for creating the first form of the Israeli electronic sound.
Trancentral has prepared a list of 10 essential Oforia tracks
Oforia – Timelessness
Oforia – Why not on Mars
Oforia – Cream
Pigs In Space – Big Troubles In Outer Space
Oforia – Return Of The Machines (Feat. B-Wicked)
Space Cat – Power Up (Oforia Remix)
Oforia – Morning Song
Oforia – Spiders
Oforia – Two Places At The Same Time
Oforia – Spirits Fairies & Aliens
Enjoy these 10 Oforia essential tracks in one long playlist
Check out 10 Essential Track with Bansi: http://https://trancentral.tv/2018/06/bansi-20-essential-tracks/