Chill Space
Best of 2018 so far – The Psychedelic Muse
Best of 2018 so far – The Psychedelic Muse
Our partners in The Psychedelic Muse chill network are here with the Top 20 Chillout tracks of 2018 so far and some words on their choices.
You can listen to the Top 20 Chillout playlist here while you read:

The Psychedelic Muse downtempo channel opened in 2013 with a vision: introducing the world to quality ambient, chillout and psychill. The strategy was simple: curate the best of contemporary chillout, showcase the best of classic chillout, and promote new and upcoming artists. With its singular goal in mind, The Psychedelic Muse soon built a vast library of downtempo music and developed a huge and devoted following of psychedelic chillers.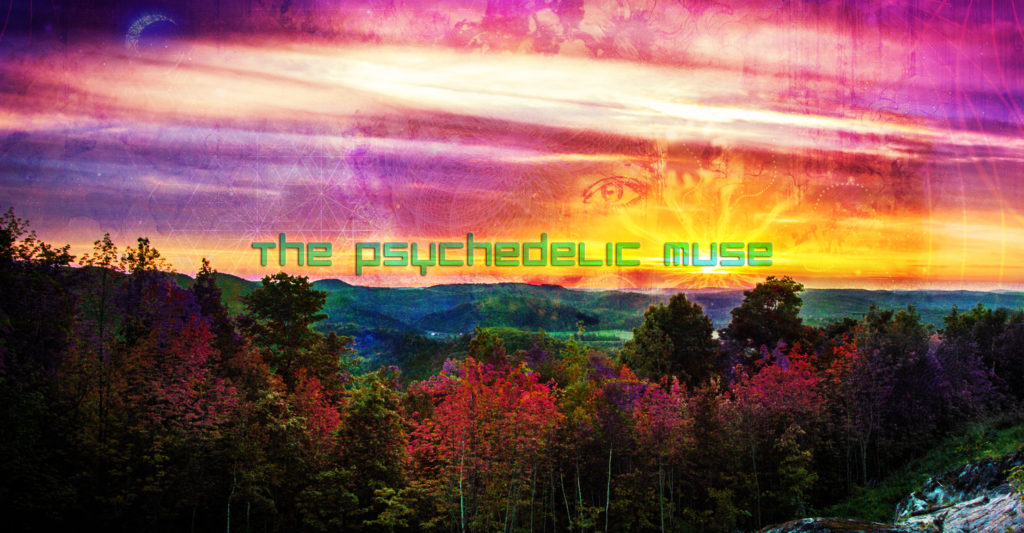 Four years later, with the chill scene booming worldwide, it occurred to The Psychedelic Muse that one channel couldn't possibly keep up. So The Muse Chill Network was born, with four channels exclusively devoted to downtempo. The original Psychedelic Muse and Chill Space would specialize in psychedelic chill. Cosmic Soundwaves was purposed with promoting ambient and dub techno, while Downtempo Vibes would bring the world the darker, swampier, glitchier, psychedelic bass music.
Welcoming you to The Muse Network is our Psychedelic Cat, Curator of Chill Nom Noms. It is with pleasure that we introduce to you his Top 20 chillout list of best 2018 chillout, psychill, and ambient music…so far!
Top 20 Chillout Tracks First Half of 2018:
01. Solar Fields – Mountain King 

Inspired by the natural beauty South African coastline. Solar Fields Ourdom was perhaps the most anticipated psychill album of 2018.
02. Sadhu Sensi – Mystic Sun 

Sadhu Sensi is a producer and DJ based in Cape Town, South Africa. This track is a little dubby, a little bluesy, and a little electronica, but fused together in a seamless whole.
03. Shpongle – A New Way To Say 'Hooray!' (Remastered) 

Terence McKenna, bless his psychonaut heart, had it right – the gnomes do have a new way to say 'Hooray'!
04. Merlyn Silva – Samosa Solar System 

We were very happy to bring you Merlyn Silva's debut album "Samosa Solar System." Rich and multilayered electronica.
05. Noraus – Theorem

Noraus will appeal to fans of driving progressive beats that still manage to send you to the zen zone.
06. Klaada – Shifting Stream of Emotions 

How do you combine an introspective theme with soaring cosmic psychill? The Klaada way.
07. Liquid Rainbow – White Lodge (Reprise)

Inspired by Twin Peaks, this guitar-driven chiller goes well with a cup of coffee and a slice of cherry pie.
08. Gayalaxy – I Am The Sun (Remastered 2018)

If it isn't Alan Watts' zen philosophizing that gets you, its his avuncular, joyful voice.
09. The Bitzpan – Pulsation 

The Bitzpan is a chillout duo that hails from Athens Greece. "Pulsation" is perfect for meditation, or if you want more stimulation, check out our visuals!
10. One Arc Degree – The Glow Beneath 

Dive deep into the ocean with One Arc Degree's scintillating dub techno.
11. Entheogenic – Clockwork Cosmology 

Entheogenic's albums sneak up on you with little or no pre-release promotion, but everyone seems to know when they arrive! One of the most popular psychill projects today.
12. Sacred Seeds – Luminous Life 

Emotional and even romantic, Luminous Life is a great introduction to Wasim Kozhikode's Sacred Seeds project.
13. Desert Dwellers – Give Thanks (Smoke Sign Remix) 

Psybass legends Desert Dwellers return to The Muse!
14. Atmoswaves – Distant Horizons

Sometimes ambient escapes the earth's gravitational field and drifts off into space, letting you become a cosmonaut.
15. Avaris – Shamanic Overtones 

Tribal, dripping with bass and mysterious possibilities.
16. Suduaya & Terra Nine – Holy Mountain (Terra Nine Mix) 

Suduaya & Terra Nine team up for some delicious chillgressive beats.
17. Subtales – Quantumatic 

A drone mesmerizer that slowly unfurls its ever deeper story.
18. Hivetribe – Talking Shape 

Hivetribe's second album explores the Islands of Fluor and the Great Shoo, brother of The Little Sorcerer. This concept album is chill storytelling at its finest.
19. Unusual Cosmic Process – Parhelic Circle 

Some space music leaves you feeling the universe is cold, dark, and unnerving. Not so Unusual Cosmic Process, who navigates the dark reaches with a scientist's keen eye and an artist's wonderment.
20. Globular – Total Perspective Vortex

There is a Monty Pythonesque joie de vivre to Globular's bouncy and colourful psydub. The world needs more psydub, we can all agree.
You can check out Psychedelic Universe best of 2018 so far in Psytrance here: https://trancentral.tv/2018/06/best-of-2018-so-far-psychedelic-universe/
Check out Top 20 Chillout track of 2017: https://trancentral.tv/2018/01/top-ten-psychill-tracks-2017/