Magazine
Listen to NASA's audio message to Aliens
Listen to NASA's audio message to Aliens
Did you know NASA sent golden records to outer space? What was on them? What music was chosen? What record label left what song out because of copyright concerns? Was there any electronic music included? Read and listen to it all below…
NASA's audio message to Aliens – The program
In 1977 NASA sent two probes to space – Voyager 1 & 2 – as part of  the Voyager program –  a continuing American scientific program that employs two robotic probes, Voyager 1 and Voyager 2, to study the outer Solar System. They are currently in interstellar space beyond our solar system. Although their original mission was to study only the planetary systems of Jupiter and Saturn, Voyager 2 continued on to Uranus and Neptune, and both Voyagers are now tasked with exploring interstellar space. Their mission has been extended three times, and both probes continue to collect and relay useful scientific data. Both Uranus and Neptune have not been visited by any other probe other than Voyager 2.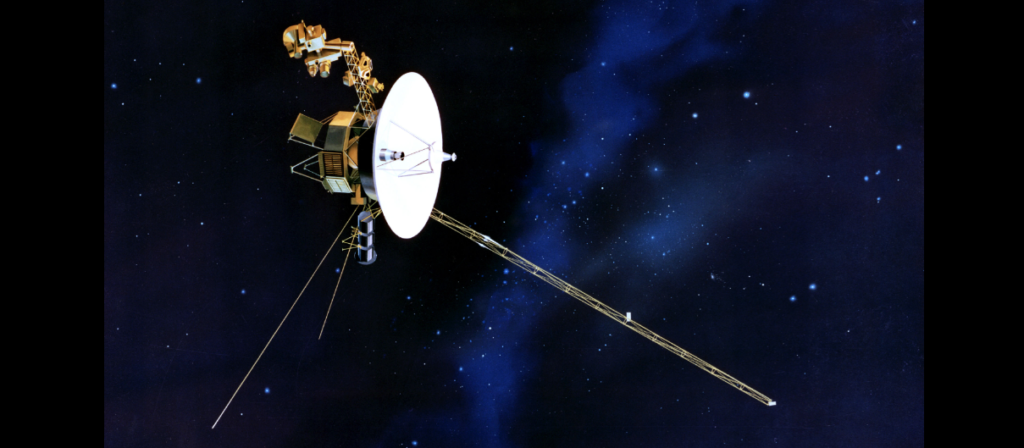 The two Voyager spacecrafts were each loaded with a golden phonograph record documenting life on Earth should either probe ever contact aliens. The recordings contain greetings in 55 of Earth's languages, as well as an assortment of sounds representative of life on earth, like a heartbeat, a mother kissing her child, animal voices and vehicle sounds.
Listen to NASA's audio message to Aliens – Music
The golden records also carry 90 minutes of music. Of course there's obviously no Psytrance included, or any sort of electronic music for that matter, though we would truly recommend including it on any future similar projects.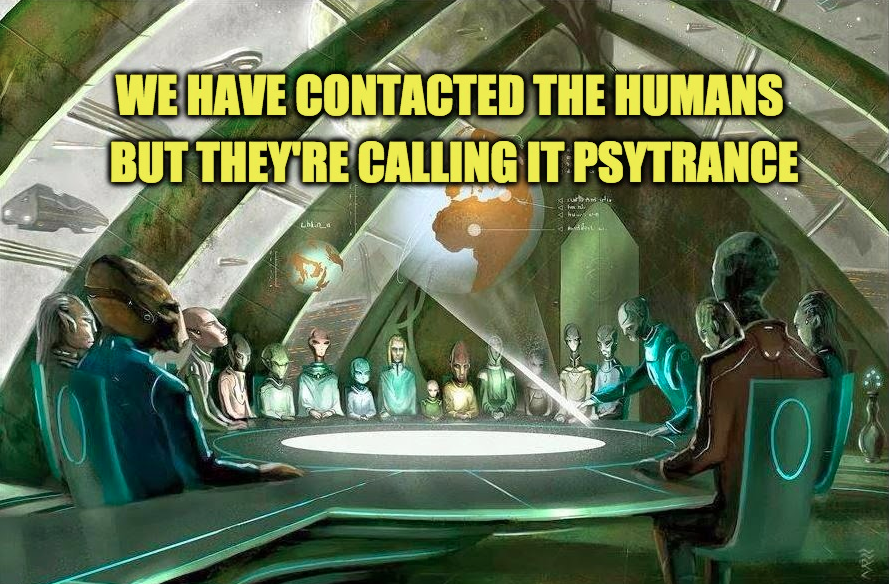 The overall choice, while representing a wide spectrum of Earth's cultures, is very very conservative, with Johnny B. Good by Chuck Berry being the most avant-garde and bold choice, and even that was considered first to be "too adolescent". We're not sure they should have put middle aged scientists in charge of the musical message – the least they should have done was to listen to David Bowie's "Starman". They did want to include The Beatles' "Here Comes THe Sun", but EMI wouldn't let them because of copyright concerns – at least our musical message to aliens carries a true representation of the greed of the music industry moguls.
Listen to NASA's Earthly sounds:
Listen to NASA's Earthly music representation:
Listen to Earth's greeting to aliens in 55 languages: