Interview with Mindwave – smooth hypnotic progressive beats
Mindwave just released his 5th album @ IONO Music, so we decided to learn more about the man behind those smooth hypnotic progressive beats, and he also made us a quality playlist of some of his favourite music…
Press play and listen to the new album while you read:
Q: What is Mindwave and who is the person behind it? Where does the name comes from?
A: Well, my name is Anton Maiko. Originally born in Russia and now living in Israel. I'm 31 years old and producing Electronic music since the age of 13. In 2008 I started the Mindwave project after finishing my studies at the BPM Music College in Tel Aviv, Israel. The name of the project just popped when I was looking how to describe my music 🙂 The best way to describe my music, I think, is emotional, atmospheric, psychedelic trance music. I am always focusing on creating a special atmosphere in my tracks and keep it interesting and trippy. In 2009 I released my debut album "Escape From Reality" on Phonokol Records and since than I released 4 albums and the 5th one is already here! I travel around the world playing my music in Europe, Canada, Brazil, Australia and other places and had the honour to play on some great festivals like Ozora, Boom, Antaris, Shankra Festival, Fusion, VuuV, Airbeat One, Summer Never Ends, SUN Festival and many more.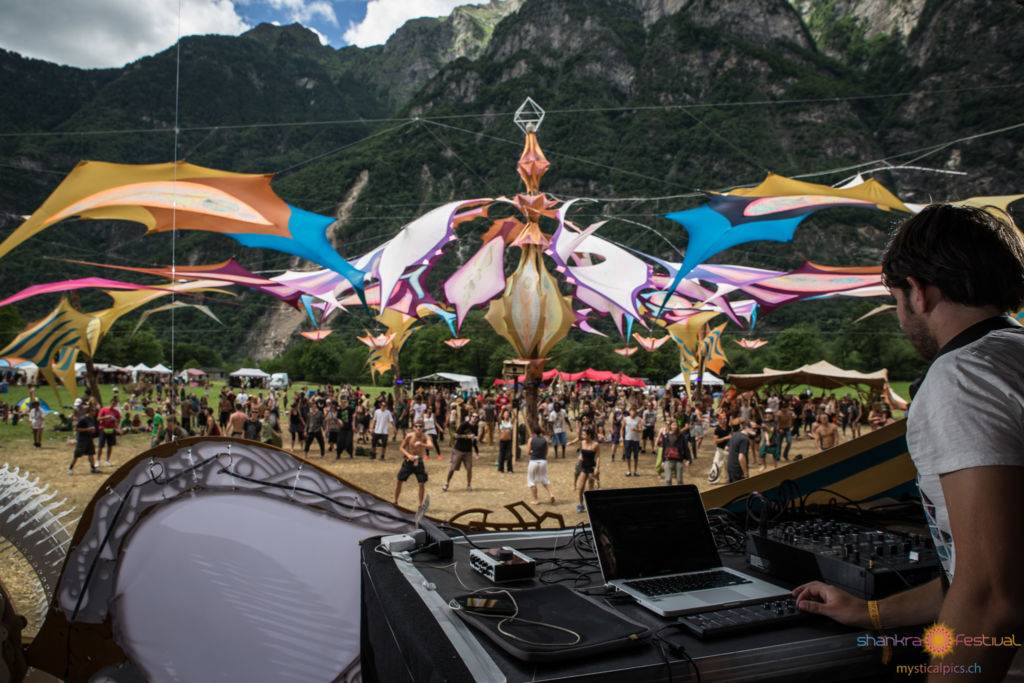 Q: You have just released a new album with IONO music- "Project 5" – can you tell us about it?
A: Project 5 is my 5th studio album. When I started the album I wanted to make it different than my previous 4. In this album I took my sound to another direction, focusing more than ever on atmosphere and just creating a one hour journey that start from track 1 till the end. I really hope that people will like it 🙂
Q: How did you come to work with IONO Music?
A: In 2010 I was playing in Spiritual Healing Festival in Germany and there I met Matthias and Murus. They liked my set and they offered me to release an EP on their label. In 2011 I released my first EP "Human Traffic" on IONO Music and since than they became my home label, my second family, where I released 3 albums and almost all my music.
Q: What is the track that for you personally is the most important in psytrance?
A: Wow, there are so many! I think for me personally it is the "Odyssey of Noises – Firedance". It was the first track that really did it for me as a kid and since than it became my all time favourite 🙂
Q: Do you remember your first party? Is there a good story for us there?
My first party was somewhere in the North of Israel near some kibbutz. It was my first time to play my music and for me it was an epic moment to see how peop   le react on something that I created. I think it was THE moment that gave me the push to create more music and develop my sound.
Listen to Mindwaves playlist of favourite tracks:

Q: Future Mindwave plans?
A: Creating new music, of course; To work on some interesting collaborations and keep spreading my Mindwaves around the world 🙂