New release by Digital Om Productions: Universal Frequencies Vol.3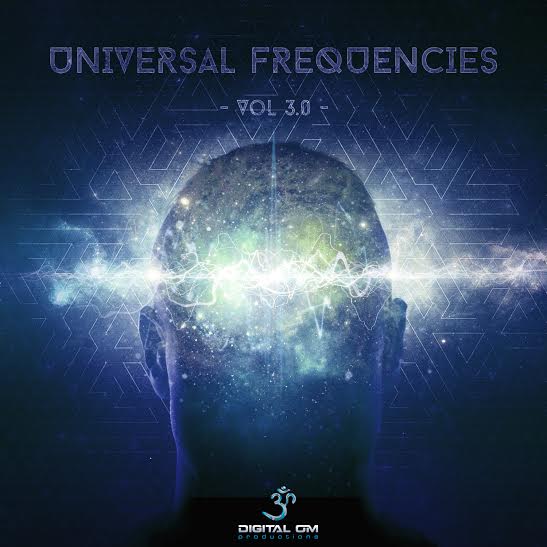 What can possibly be a better way to open the first week of 2016 than with a massive compilation from Digital Om Productions.
Indian label Digital Om released the 3rd Volume of Universal Frequencies today.
The compilation features a massive 20-tracks list, including Middle Mode remix to "Dawn Till Dusk" by Sonic Species, "NitroDrop & IO – Marihuana" and originals by Audiofire and Starlab. Much like the musical line of the label, the compilation fuses different psytrance genres, From Full on through Progressive to Psy.
Universal Frequencies series gathers  the best tracks released on Digital Om Productions on the months prior to his release.
Here is the full compilation on one play list:
We spoke with label manager Nishan about the compilation, the rising scene in India, the label and his future plans:
Q: This is the 3rd Volume of Universal Frequencies. What can you tell us about this release?
A: Universal Frequencies is our bi-annual compilation focusing on our best tracks picked from compilations, EPs, singles released earlier. The idea behind this release compilation is to bring more light and weight on the best of music released by us in recent past. The compilation goal is once again to hit the audience, fans and global dancefloors with these massive tracks, in case they had missed out on some.
Q: Tell us a little bit about your label, when did you start? Who are the main characters behind it?
A: Digital Om Productions started as a party & festival organising crew on 2006, and now is an independent record label. Since 2011 we are working as a record label as well, with our headquarters based in India.  The idea to become a record label emerged out of pure passion. Our clear intention was to spread the experiences and tremendous life-changing feeling we felt ourselves, from our very first encounter with the psychedelic music and the Goa dancefloor.  
The label was founded by Myself (Nishan), with a very encouraging and supportive push from few of my friends who were also part of the annual Goa Ritual.
Our present primary daily force consists of Myself (Nishan) , Bharat (StarLab) & and a social media intern Ronak along with all our label Djs and Artist who are helping us promote the label & are constantly putting immense trust, energy and support towards growing together.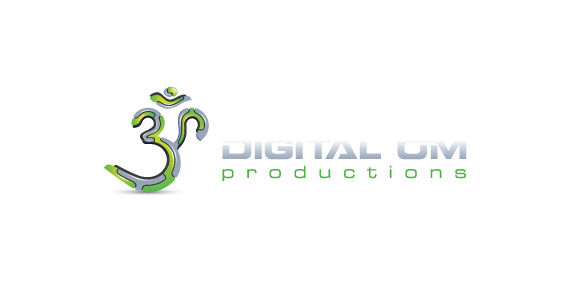 Q: Tell us a bit about the party scene in India this days
A: The current regional scene for us within and around India is really at its full throttle with so much activity with constant artist touring the cities. There is some music for everyone who enjoys psychedelic trance with organisers and promoters offering everything from 135-200 BPM. In terms of the size of parties its average in between 150-400 people gigs depending on the city, venue and artist. There are in & about 7-8 cities hosting indoor events. On the other hand, we have Goa which is more of a seasonal affair but hosting the biggest outdoor parties in the region offering possibly the best line up, production and more importantly, the vibe than any other place around the globe. So with all of this India and the region around is definitely buzzing with some great psychedelic trance dance moment with future looking more and more promising.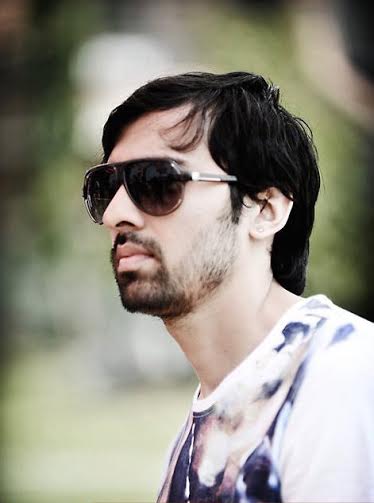 Nishan
Q: What can we expect from Digital Om on 2016?
A: In past few years we have managed to put ourselves up, and we are considered among one of the fastest growing serious psychedelic record labels. We are very consistent, and we focus on the quality of music being put out, offering mix of styles within the psychedelic trance music and its sub-genres. We also put an equal amount of focus on the release artwork, mastering & distribution, by working with the best possible providers in the scene. On the post release promotion work we also put in a great effort on each release, ensuring maximum exposure for our label roster artist.  
Starting this new year our current focus is to build a strong platform for our labels fresh new talents, producers who usually are overshadowed & sidelined by the headlining acts. 2016 looks like a very exciting year for us: we would mostly release music by our roster acts, with occasional singles & EPs with some of our good friends who are among the top global headlining acts. We are also in plans of putting one fresh new compilation along with possibly 1-2 full artist albums.
Here is a link to our newly launched label website where everyone can track and follow our daily moments: www.digitalom.in