Fresh! New EP by BLiSS plus 2 fantastic releases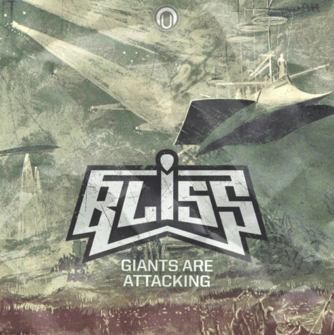 What can possibly be a better way to open Christmas than with some fresh new psychedelic tunes?
BLiSS released a massive 2-tracker EP, including a super-power collaborative mix with Azax Syndrom. Flegma released a new single on TesseracTstudiorec, and Spectro Senses released a new tune on Digital Nature Records. 
Let`s start with "BLiSS – Giants Are Attacking" released on Nutek Records. The 2-tracker EP starts with the crunchy remix by BLiSS & Azax Syndrom to "Avalon vs Headroom – Mind F**k". BLiSS & Azax pumped the original track into massive scale, adding monstrous guitar leads and some crispy psychedelic twists, so typical with their style. Mind-blowing tune that aimes at rocking big-room parties & massive festivals dancefloors.
The 2nd track is "Giants Are Coming", a new original tune by BLiSS. As the title indicated, this track (much like the first one…) is a big & massive one. Once again BLiSS displays his super-energetic attitude on this twister. Non-stop action on this one, decorated with psycehdelic melodies & tons of guitars.  
A Giangentic release!
 TesseracTstudio released a new tune by Flegma under the name "Capicity". Capicity is a psy-progressive tune, with techy touches. Flegma`s groove is all over this track, that also feature tribal vocals that takes the track to a more emotional place. Check it out:
Spectro Senses released "Cyber Revolution" EP on Digital Nature Records. The EP fetures 2 tracks by the Brazilian progressive trance experienced producer. The first one, "Cyber Revolution", is a super-groovy tune, with nice subtle melodies. the second one is a more explosive one, with pounding bass line and psychedelic resosnanaces.
Check out the releases here: