Ace Ventura Christmas Selection Vol.2 Mix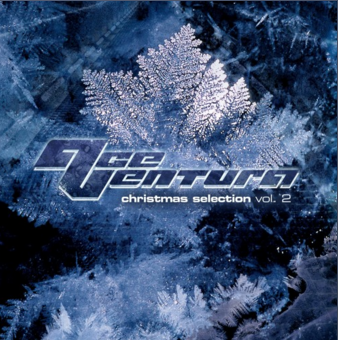 Ace Ventura showered us with a great mix for the holidays.
Christmas just kicked in, and what can possibly be a better way to spend your quality time at home, than with Ace Ventura`s Christmas Selection?
Captivating & uncompromising, The 2nd volume of Ace Ventura`s Christmass Selection Mix simply draws you into trance. Decorated with some fresh releases (like " Ticon & Timelock – Mantra" and  "Critical Choice – Dust"), the set is another episode in a never-ending series of fantastic mixes by one of the leading and busiest DJs & artists around.
Here it is:
Track list:
1. Yestermorrow – People of the Light (IONO Music)
[https://pro.beatport.com/track/people… ]2. Outsiders & Symbolic – Life on Earth (TIP Records)
2. Outsiders & Symbolic – Life on Earth (TIP Records)
[https://pro.beatport.com/track/life-o… ]3. Critical Choice – Dust (Iboga Records)
3. Critical Choice – Dust (Iboga Records)
[https://pro.beatport.com/release/dust… ]4. LOUD & Burn in Noise – A Real Good Time (Nano Records)
4. LOUD & Burn in Noise – A Real Good Time (Nano Records)
[https://pro.beatport.com/track/a-real… ]5. Freedom Fighters – Wasteland (HOMmega Productions)
5. Freedom Fighters – Wasteland (HOMmega Productions)
[https://pro.beatport.com/track/wastel… ]6. Ranji & Mind Spin – Brain Capacity (Blue Tunes Records)
6. Ranji & Mind Spin – Brain Capacity (Blue Tunes Records)
[https://pro.beatport.com/release/brai… ]7. E-Clip – Macrocosm (IONO Music)
7. E-Clip – Macrocosm (IONO Music)
[https://pro.beatport.com/release/macr… ]8. Side Effects – Mind Control (IONO Music)
8. Side Effects – Mind Control (IONO Music)
[https://pro.beatport.com/release/mind… ]9. Ace Ventura & Zen Mechanics – Come with Us / MVMB remix (Iboga Records)
9. Ace Ventura & Zen Mechanics – Come with Us / MVMB remix (Iboga Records)
[https://pro.beatport.com/release/come… ]10. Interactive Noise – Join the Raveolution (Spin Twist Records)
10. Interactive Noise – Join the Raveolution (Spin Twist Records)
[https://pro.beatport.com/release/join… ]11. SBK – Morgenlatte / Morten Granau & Second remix (Iboga Records)
11. SBK – Morgenlatte / Morten Granau & Second remix (Iboga Records)
] https://pro.beatport.com/release/morg… [12. Ticon & Timelock – Mantra (Iboga Records)
12. Ticon & Timelock – Mantra (Iboga Records)
[https://pro.beatport.com/release/mant… ]