A tribute to Raja Ram – 75 years young
Raja Ram celebrates his 75th birthday today (December 18th, 2015), and the Trancentral crew is more than honored to present with a tribute to the one and only, the godfather of trance, RAJA RAM!
Raja was born as Ronald Rothfield in Australia. He started engaging with music in an early age, learning to play a flute and then studying Jazz music in NYC. The big apple was where he founded the psychedelic rock band "Quintessence", playing at the first two Glastonbury Festivals (then 'fayres') in 1970 and 1971. After that, Raja quited music for a while.
Here are some words by Raja from the "Quintessence" days:
His Hippie trail led him back to music in the beginning of the 80`s, as he was fascinated by the emerging musical genre- Electronic music. And what an impact he made on this genre…
Raja influence on psychedelic electronic music is simply enormous. First, he was one of the first ever to produce what we call today psychedelic trance. In the early 90`s he founded together with Graham Wood the group "The Infinity Project" (T.I.P.), with Martin Freeland of Man With No Name producing together with them occasionally.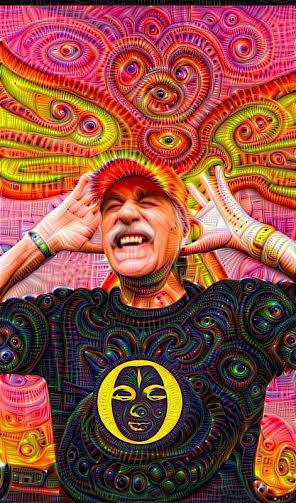 Raja Ram and TIP Records
In 1994 Raja Ram and Graham Wood started Tip Records with Ian St Paul and Richard Bloor. During these years he started DJing, and TIP Records started producing parties around the world. Couple of years later Raja formed Shpongle, together with another electronic music legend, Simon Posford (Hallucinogen). Shpongle is to this day one of the most influential bands on Downtempo music, fusing Eastern ethnic samples (by Raja) with the Western contemporary psychedelic synth music (by Simon).
Check out their legendary debut album, "Are You Shpongled?"
On 1998 Raja formed TIP World together with Richard Bloor. About a year later Raja teamed up with DJ Chicago and Riktam & Benji of GMS to form 1200 Microgramms, another psychedelic trance act.
Putting all this together, Raja ram is responsible for countless psychedelic music tunes, from downtempo and psybient, to music for peaktime party moments. Here is a playlist that captures some of his musical journey throughout his years:
"Without love we're nothing. Without giving love you're nothing, without receiving love you're nothing. There are so many ways of loving; loving the world, loving yourself, loving your brothers and sisters… going through life with that attitude and it's amazing because that's what the parties are about.
They're 'love-ins' – they're ways of meeting people, like-minded people, people get married at parties, people forge lifelong friendships from parties and what you're left with after you go home – when you turn out the lights and you're left quivering, with this wonderful ecstatic, blissful feeling that you've had a glimpse of this world of love and you've given love and taken some love and there is nothing like it.
It is the pursuit of the absolute and that is LOVE and it is why we are still going to parties and why we are still making this music!"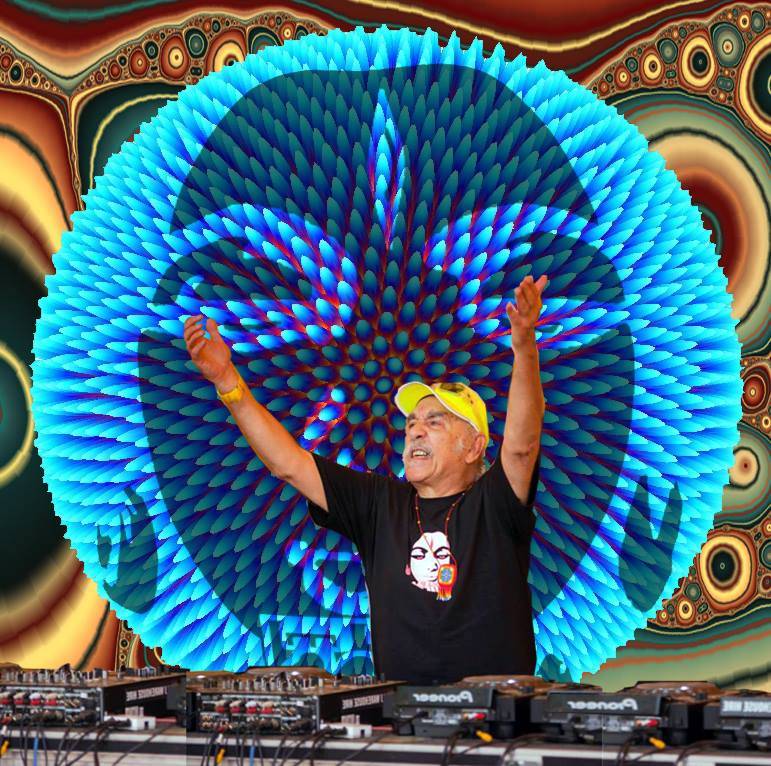 Raja is always about more than just music, and more than just a musician in the psytrance world. He is a true ambassador of psychedelic music and love (as shown in the quote above), spreading his vibes whenever a chance occurs, with live music or simply by words.
We gathered some of his best interviews, quotes, and live clips from around the world into one playlist. Watch it here:
So, to conclude, thank you very much Raja Ram, about many fantastic moments with your music in our heads, for you inspiring insights and life wisdom, and for spreading love and psychedelia all over! Happy birthday!