Free Earth Festival 2023
We hooked up with Mike Akida, the organizer of Free Earth Festival. Mike is there since the beginning of Greek festivals, he was organizing Samothraki Festival – one of the most important events in Psytrance history. 
1. You are no newcomer to the world of Psytrance festivals. In fact, you were responsible for one of the most important events in Psytrance history – Samothraki Festival – tell us a bit about yourself and how you found yourself organising festivals.
I started organizing parties in 1994 and my festivals productions in 2001 with Samothraki dance festival. Since then I have been involved in many festivals worldwide. Apart from Trance Festivals I have a vast experience in various  commercial music productions. Creating new experiences for people has been my vision for the last 30 years. My first inspiration was Solipse 1999 in Hungary, which was my first festival that completely changed my life. I remember coming out of Solipse thinking that festivals are what I'm going to do for rest of my life, as there are not many things in life that can inspire people so profoundly as a music festival!
2. Free Earth has been running for a few years now, which edition is it of the festival and how has it evolved since the first one? What makes Free Earth so unique ?
Free Earth started in 2013. Since then we have successfully organized five editions. Since 2001, I have been involved with numerous festivals. Free Earth is our last baby. On each edition we are growing and evolving, investing in the quality of the production. Free Earth is a very unique Festival for many reasons. We are a medium size festival with the layout of a big one! We are the only beach festival in Europe! We have attendees from over 100 countries worldwide creating a truly multi-cultural event.
3. How does having a festival on the beach affect the energy of the festival?
We are talking for something completely different than any other festival. Is like comparing oranges to apples! Having a forest on the beach is something you can experience only in Greece. Concerning the energy, is something you have to experience in order to understand.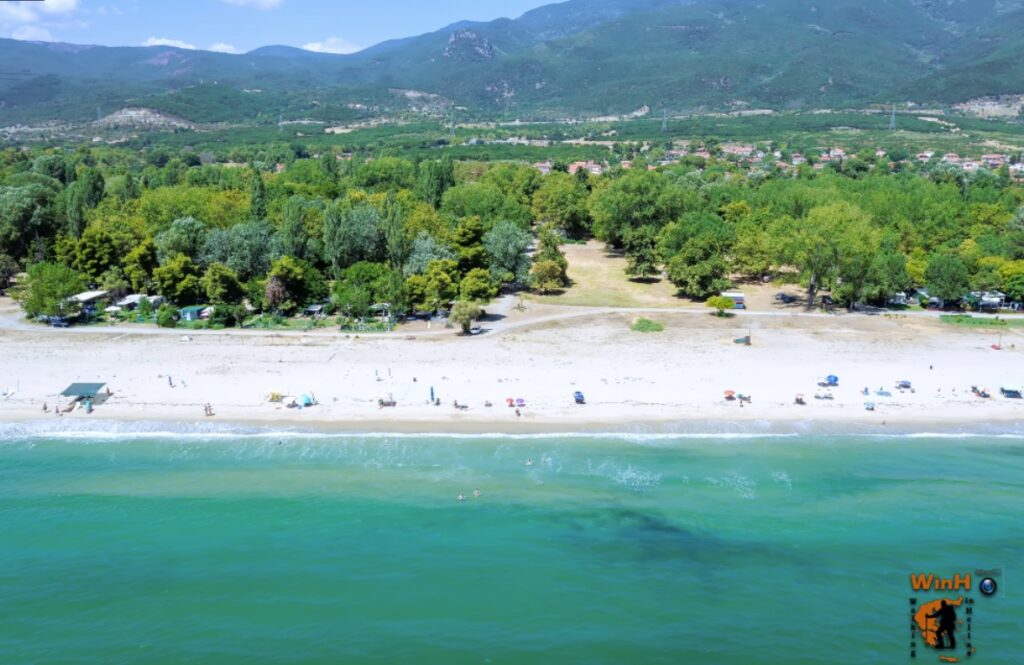 4. What can we expect of Free Earth 2023 line-up wise and in other aspects?
Free Earth 2023 will be presenting the cream crop of the global psychedelic trance music. We will have two music stages playing non stop for five days. All the trance tribes are represented on the lineup. This year the Oxygen stage will have an upgraded line up, with many top class acts and Dj's. On the visuals we are lucky enough to cooperate with the mighty TAS! The same goes for Hybrid UV that is consider to be the global leader in stage design and dancefloor roof. Our new addition for this year is the OM Stage. Our festival is not only about music but also about awareness. We want to create a spiritual retreat as a core component of Free Earth. Om stage will include Yoga instructors and healers presenting various workshops and seminars!
5. Greece was always a very important part of the Psytrance global tribe, but for a few years the presence of Psytrance in Greece was almost void. Free Earth signified a change in that. How is the Greek Psytrance tribe doing now?
Greece has been one of the first countries worldwide that played a major role in the development of the scene as we know it today. During the 90's we had one of the best clubs in Europe with the Sunrize Zone crew banging parties every week, at the same time we had many truly underground outdoor parties being properly organized by Liquid Love.  Samothraki festivals between 2001-2003, were considered a milestone for the global scene. We set new standards on the music and the production level, placing  Samothraki Festival as the Daddy of all Trance Festivals.  At that time, the festival was not treated with respect from the Greek government, so we decided to stop. Since then, having all the serious organization stepping down, the Greek scene took a big hit. This situation lasted for 10 years, when we decided to start a new project called Free Earth. Since then we have been doing what we know best, growing the festival each year!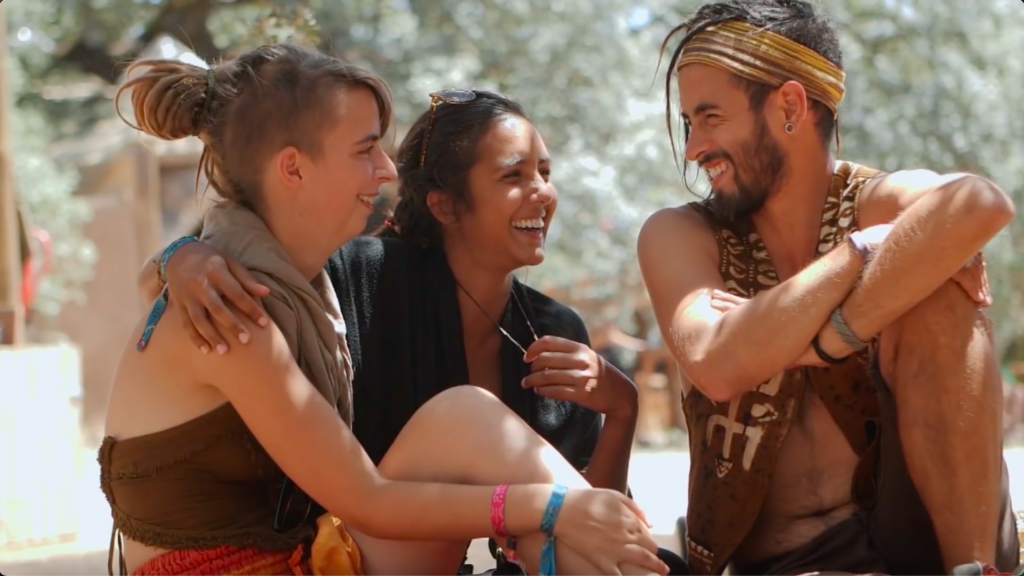 6. Can you share with us a magical experience and/or a funny one from the previous editions of Free Earth?
These magical moments you will have to experience yourself!! Regarding funny stories, I am planning to share with you on our next edition of Psychedelic Magazine!! Stay tuned!!
7. What sets are you looking forward to in the 2023 edition?
Me personally I can't say..I have many favorites..but what I can say is that the music will be out of this world and you will be very surprised from the quality of the artists that are less well known. Each year we are targeting the best artists around in order to create a truly psychedelic flow. I will give you one of this year treats highlights,  Ace Ventura will perform a 5 hours closing set!! Finally I want to express my love, appreciation and gratitude to everyone that was support us all these years!! Looking forward to see you all at the beach!!!
Tickets & Info to Free Earth Festival 2023: http://bit.ly/free-earth-23t
Read our latest article about festivals: https://trancentral.tv/2023/05/reflex-festival-2023/