Magazine
Amplify – New album interview & Exclusive mix
Amplify – New album interview & Exclusive mix
We hooked up with Amplify, who just released his "Spiritual Alchemists" album on Maharetta Records. Amplify is a member of the psychedelic trance duo Delysid and underground Wicked Wires. Amplify has developed his unique sound – a shamanic full-on – since 1998.  There's also a fresh exclusive mix for you to jump to! 
Listen to Amplify's new mix while you read:
Amplify – Spiritual Alchemists Mix [Trancentral Mix 136]

1. Please tell us a bit about yourself, your musical history and the Amplify project.

My name is Andrew Olavarrieta and I am half Mexican half British but I'm currently living in the south of Mexico. My first psytrance parties were around the late 90s and since then I got totally infected by the music and the culture. I started mixing very young and then I studied Audio Engineering in Spain and from there i started playing around with DAW`s and producing my first sounds.
I met my partner in crime Juan (Hypnoise) and we created the project Delysid, with this project we had the luck to release in lots of labels and release 2 full albums, we also played in several countries and festivals around the globe.
After some years we took some time with the project and I created Amplify as my solo project. I released in some labels and also 1 full album back in 2012, but by personal choices I needed to get away from the studio life and when I realized it had been already 8 years without making music and attending to parties.
I decided that it was enough time and that I had to come back with fresh ideas, and like it was magic I started to setup my studio again and the pandemic arrived. I am a very lucky guy and thankfully I could focus a lot of that time in the studio to find my sound again after all that hiatus.
I was welcomed by my brother Juan in his label and from there I started to release lots of music again and met so many nice people and stated to play in several parties. And well I'm stronger than ever and happier and ready to share all this great feelings with all the psytribe around the world.

2. So a new Amplify album on Maharetta Records – tell us about it.

So during the 2 years of the pandemic I released around 30 tracks in VA`s, EP`s and singles and I met some very nice people in the process as well as reconnected with old friends, so decided that I wanted to make a new album but focusing on collaborations. Back in my time it wasn't so easy to make tracks at the distance and nowadays the technology has changed a lot so it was a great opportunity to bring all this energy from all the talented friends that collaborated with me in this whole creative process. It also made sense to release it in my brother Juanito label as I have so many friends there and its filled with great artists and above all great people.
Amplify – Spiritual Alchemists [Full Album]

3.  What is your vision for Amplify?

I hope that the album, that I put so much energy and love in, gets a good response from the audience and if possible to be able to show my music in more places of the world. I have never played in South Africa, Australia nor Japan, so those 3 countries I really hope I can go soon to any of them. I'm also hoping to have a good summer season in Europe since I haven't played there in so many years. I am very looking forward to play at Universo Parallelo main floor this New Year and well just keep  playing and enjoying and meeting nice people around the world.
I have some dates marked for a couple of Ep`s next year as Amplify, this ones flying solo as I have done lots of collaborations.
Also Juan and me are going to focus a lot on Delysid project because we already released a very nice EP a couple of months ago and it had a very good response, so yes that's the plan.
Delysid – Drugs Can Be Hilarious [Psychedelic Visuals]

4. You hail from Mexico – how is Psytrance culture in Mexico these days? Is it hard for an artist from Mexico to get international recognition?

Im very surprised with the scene in Mexico, I had the chance to play in amazing parties this past year, from very small ones to very big ones. And I see that the scene is very alive and full of great promoters and party goers. Promoters like Ommix, New Skull, Play Label, Fractal Dimensions, Kupuri, OmeTrips and some more, all of them are keeping the scene in great shape. People attending to parties are more mature and you can feel it. In the other hand there are always problems for local artists to be recognized by the promoters but I think this mentality is changing. As for international recognition I think that there are great Mexican producers and the world is opening to them in a very positive way.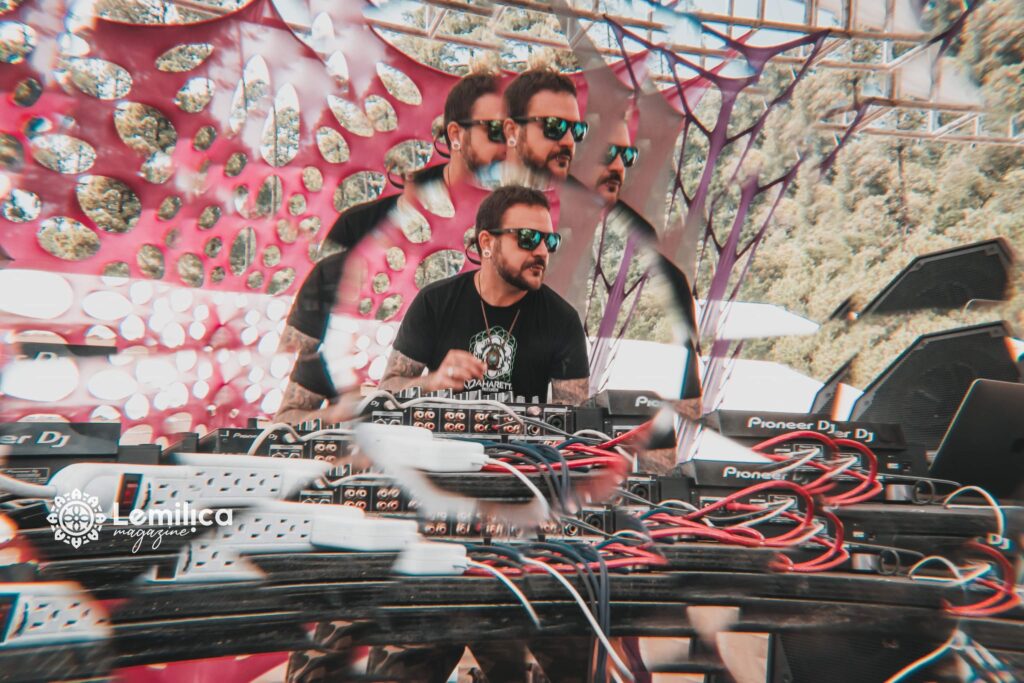 5. Tell us a bit about your studio and creative process.

I work in my studio only during the day, I am a day person and I never work at night, lot of friends find this funny but im a very routine guy. I like to separate my studio time and my family time. Also I never work on weekends because I'm with my family or im playing at a party. I make 90% of my music with headphones the other 10% I normally use it for mixing and that's when I use my studio monitors. I just love putting my headphones and 5 hours later realize that I was all that time secluded from the world. I like to work a lot with vocals and groovy baselines also I'm an old school guy so I love melodies and arpeggios, I think nowadays trance is loosing a bit the melodies that mark a track so I try to put this melody that you will keep singing afterwards.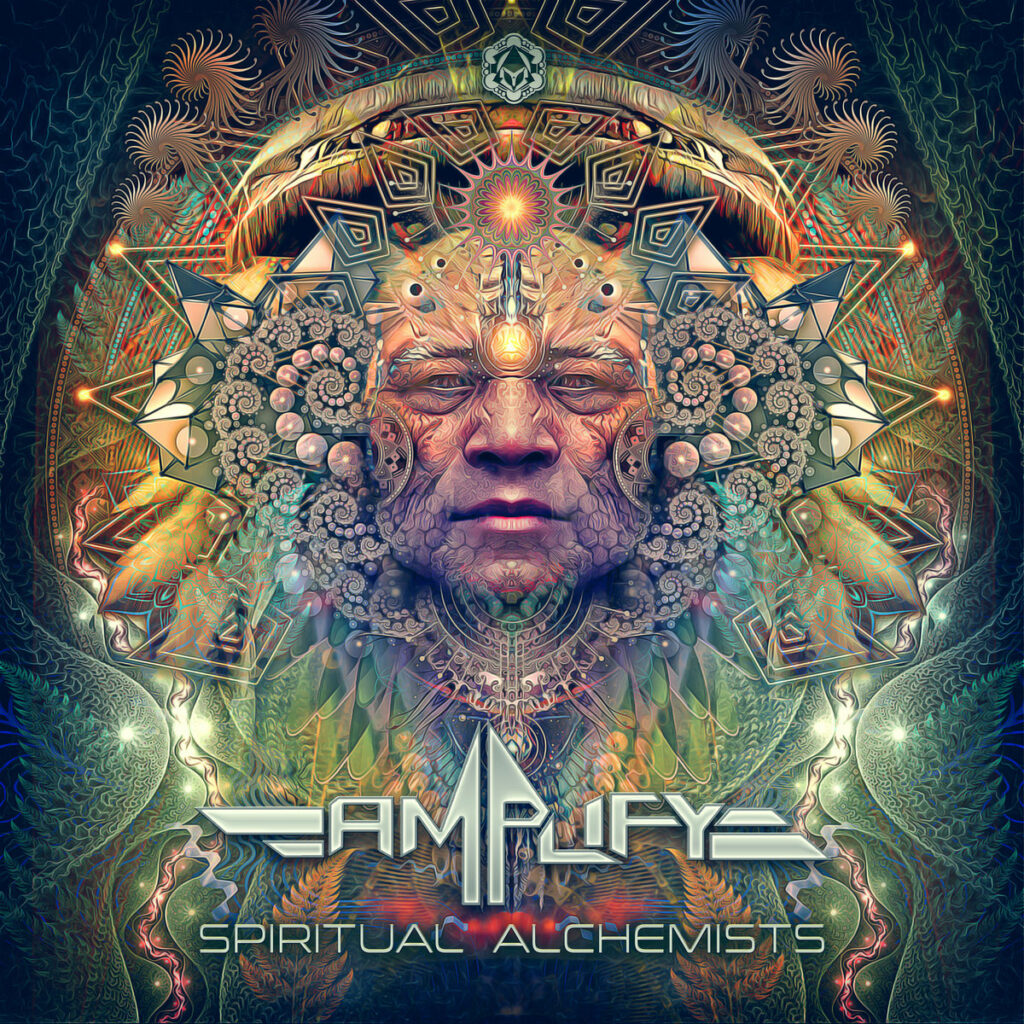 Listen & Support: https://linktr.ee/Amplify_Psy_Official
6.  What is your ultimate Psytrance track? We know it's hard to choose, but still, if you have to…  

Ohhh well as you said this is impossible, but if I had to choose I would say Infected Mushroom – Vicious Delicious…but this is a very tricky question…jajaja…I love melodies so lots of tracks…oldies and new ones…and if I had to choose any of my solo tracks I would say Amplify – Psychedelic People…that track shows 100% my style…

7. Future plans? A first album, how do you see things going from here?

As I mentioned before there are some dates marked for 2 EP`s of Amplify and im focusing a lot in my other project Delysid.

Hopefully lots of gigs around the world and crossing my fingers to hopefully play at Boom 2023.
Read our interview with ECLEKTIC: https://trancentral.tv/2022/11/eclektic-interview-mix/