Chill Space
Takkra – Universal Medicine – New Album Interview
Takkra is the electronic music project of Hungarian born musicians, visual artist, guitarist and producer David Vigh. Takkra's unique style is characterised by David's cinematic, textural guitar sound, natural atmospheres, ethereal synths, psychedelic effects and soft grooves. These soundscapes were specifically designed to treat listeners with soothing, regenerating frequencies and healing energy. If you've been to Ozora Festival you know David's visual work as part of Global Illumination who do the visuals for the main stage.
We hooked up with David for the occasion of the release of Takkra's new album.
While you read, listen to Takkra new album "Universal Medicine"
Q : What does the name Takkra signify?
A : It sounds mystical, but it actually meant "to the click track" in Hungarian.
It was a funny name for the project when it was born to differentiate from my other live band, non click track based endavors
Q :  How were you first inspired to make music?
A : I got an acoustic guitar at age 7…that is when I started writing music
Q :  Your first album Technicolor Talk was released by Mindspring Music in 2017. How have you evolved as a musician since then, and would the Takkra of 2017 recognize the Takkra of today?
A: I think the 2017 Takkra would be very proud of me..:) The sound has evolved from textural, experimental chill-out into more song based, but yet intuitive and organic psy-pop.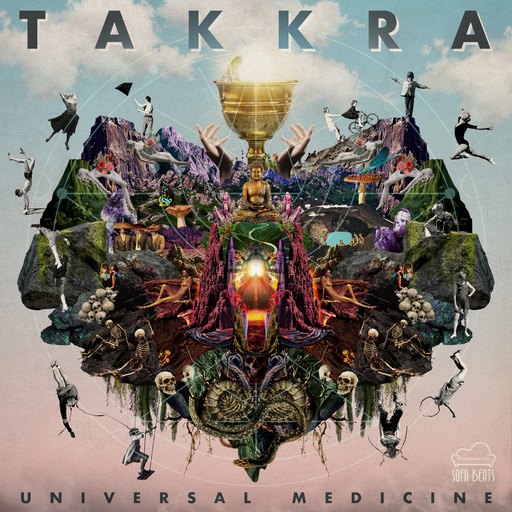 "Takkra – Universal Medicine" album cover
Get "Takkra – Universal Medicine" : https://www.beatport.com/release/universal-medicine/3105935
Q : We've had a chance to listen to the album, and although it has dancefloor elements, it's also imbued with a healing, nurturing theme. Is this the motivation for this album, and your music in general?
A : Oh definitely. Takkra project by design is intended to bare healing properties. Through the journey of creating these tunes, performing and mixing them, I do go through some sort of healing process. I encounter my demons, pains, obstacles, crystallisations and release them. There is also joy, lots of love and universal truth encoded in and between the notes. Everyone who connects with it reports the same. Takkra has to be a mystical experience. That is the whole point. I hope the wider audience can relate to these tunes in a same way. Real art has to be medicinal and Universal. I want to create music that reparates, not disintegrates and has universal relevance.
Check Takkra's exclusive mix for Trancentral:

Q :  How has your career been affected by the pandemic?
A : A good few gigs have been cancelled, but as everything in this world this weird situation had a positive side too. For the next festival season we will be able to present these new tunes to the audience, which is a great thing. These times are great for looking inwards and develop as human beings. We have to raise our frequencies, release fear and focus on how can we be more connected to all living beings and be filled with unconditional love. The real pandemic is not this microscopic thing, but the lack of connection with our divine potential within the true self and with other our fellow beings.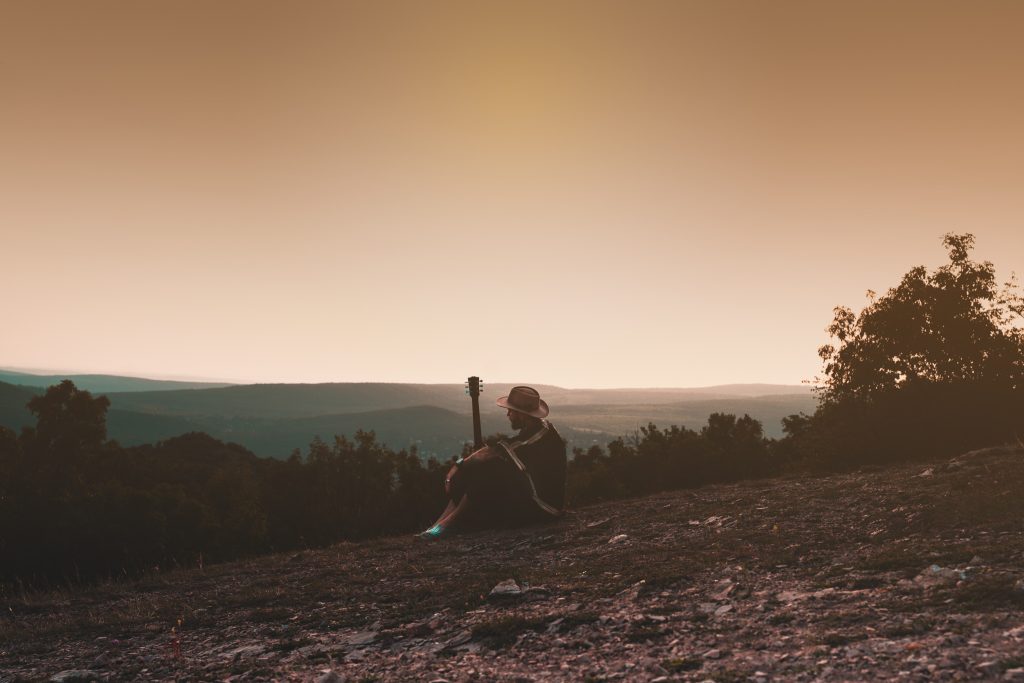 Q :  We see you did a properly socially distanced live sent for "Unite – Let the music Unite us!" Do you have a favourite memory from a gig or festival that you would like to share with our readers?
A : We played the Dome at Ozora in 2017. It was the day the main stage opened and we as Global Illumination also did the visuals on the main stage. Everyone, (my GI partners) disappeared and I had to ask an outsider friend to drive the LEDs on the main while I am playing with Takkra…the gig was wicked, but by the time i got back to the main stage, the LEDs were out of control at an epileptic level..:) It took me hours to reboot and reprogram the visuals..haha. It was crazy..got instant messages from Wegha asking what the fuck is going on…luckily nobody got hurt. Maybe a few pineal glands got burnt out temporarily. Sorry..:)
Q : Although Takkra is your personal project, you have many artists contributing to this album, including Auafood, with whom you've collaborated before. How does working with other talents shape Takkra's music?
A : Working with other talents is essential to the creative process. I am a flock animal, I charge and gain energy from other people's input. I have been socialised in bands for the past 15 or more years, so it is natural progress for Takkra as well is to develop into a live band. I had to play live acts on my own for the past years and always felt weird being on stage on my own. That is not really my way. I really want to push the live band for festivals as well, because playing with these people is something extraordinary and it is worth sharing with the world..
Q :  You also do a lot of visual work as part of Global Illumination – how do the audio and visual sides of your creation affect each other?
A : They are very similar. Music and visuals are closely connected in my world. They arise from the same source. But saying that, I consider myself to be a musician first, then a visual artist..
Q : Name a chillout track that gives you the chills.
A : Only one??? ok.
Blue Fish by Master Margherita & Ermetico.
Q :  What is in store next for Takkra?
A : Getting remixes done for the Universal Medicine album.
Also as much visual content as possible. Live sessions, trippy music videos, etc..Tiz all happening.
Check out our interview with Atomizers : https://trancentral.tv/2020/07/desert-dwellers-interview/