New Noosfære album – Mythos – Interview
Noosfære is the downtempo, ambient and chillout project of Jesper Skovgaard from Denmark. Noosfære's debut album "Synchro" really grabbed our attention, so when we heard a second album was just released on Sofa Beats, we sat Jesper for an interview and squeezed a special exclusive mix from his as well!
While you read, listen to this special mix made for us by Noosfære:

Q : It has been a bit over one year since your first release on Iboga Records, and it seems you've made quite a journey since. Walk us through your creative process when writing the new album 'Mythos, just released on Iboga's Sofa Beats chill imprint .
A : It has been quite a journey indeed. I became a father shortly after releasing my previous release Synchro, so the last year has been a wild, but also extremely beautiful ride. The creative process obviously change a lot as a part of this transformation. Suddenly you feel lucky if you get two hours of coherent sleep and as a result you always feel tired. It takes time to immerse yourself in the creative process and getting into the right state of mind. During the creation of Synchro I had that possibility, because I had a lot of time available.
I became a father shortly after releasing my previous release Synchro, so the last year has been a wild, but also extremely beautiful ride. The creative process obviously change a lot as a part of this transformation.

This time around it has been completely opposite. Most of the writing process of Mythos has been going on for small intervals with a session rarely lasting more than 2 hours – mainly during night time because I do a lot of music production teaching during day time. When set under these conditions you need to learn to take advantage of every possibility that occurs. It has been really demanding, but also a very positive change. When time becomes available in such limited quantities you learn to squeeze out some ideas even if you feel uninspired.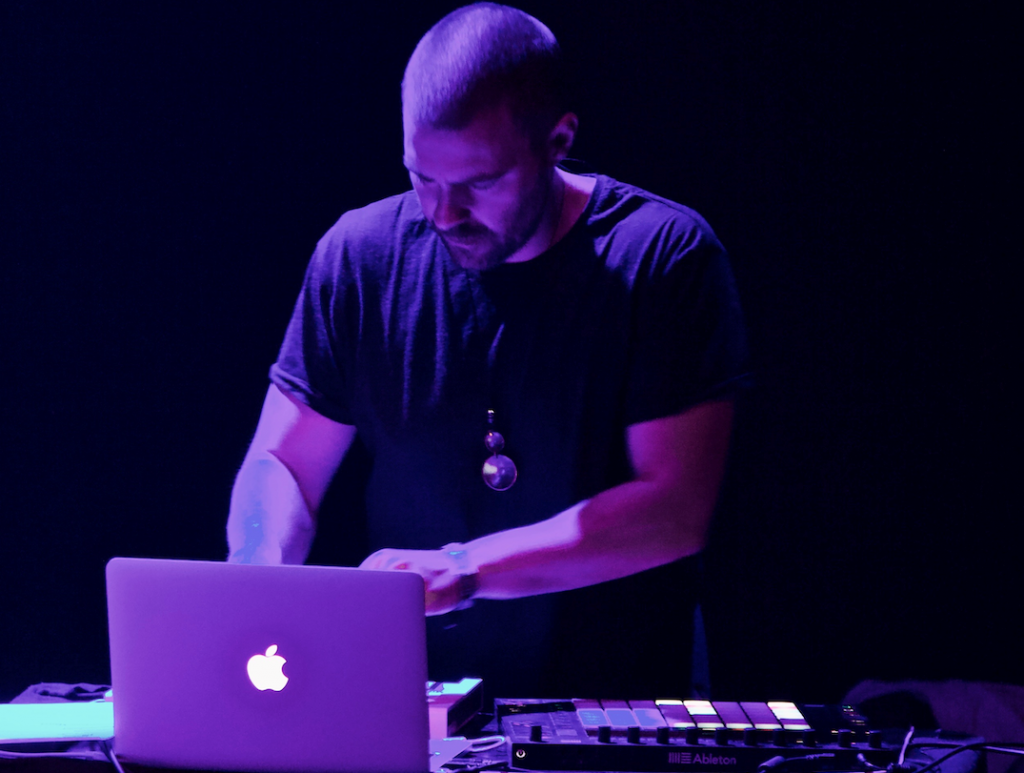 Q : While remaining in the realm darkish ambient vibes, a surprising track is 'Persian Symmetry', using more ethnic themes and instruments, this track stands out. What drove you to take this new approach?
A : For a long time I have wanted do some more ethnic/oriental sounding pieces and the main parts of Persian Symmetry became my playground for experimentation in this direction. Expect more of this kind in the future.
Q : The album cover is an interesting design, tell us about it and the designer behind it.
A : The cover has been designed by the Danish visual artist and art director Mads Buus (MadES), which also made the album artwork for my previous release Synchro. The album title 'Mythos' is a tribute to the Greek and Roman myths that we have inherited through millennia and in many ways among the most influential stories ever told – at least in the Western world.
Deeply rooted in the DNA and tradition of our culture, they teach us about everything from warfare, rivalry and worship to eroticism, love, wisdom of life, triumphs and tragedy. I wanted to capture this in a minimal and simple way on the cover so I asked Mads to do a 3D scan of a roman bust. The scan was then imported into software for creating generative visuals and animated as a point cloud consisting of 8 million points.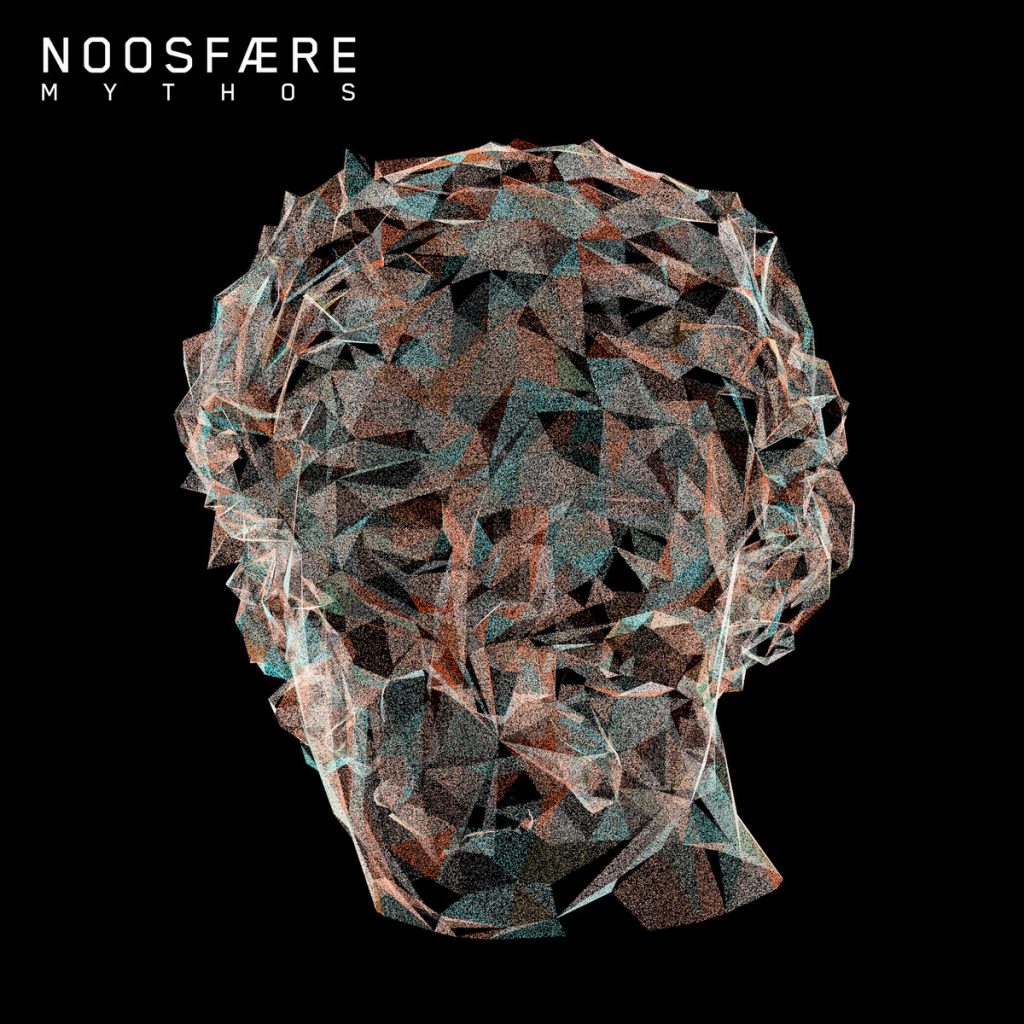 Get Noosfære – Mythos: https://www.beatport.com/release/mythos/2748821
Q : This record features 2 remixes you did for Erot and Rumpistol tracks, both of them from Denmark, like yourself. Were those artists a part of your musical inspiration?
A : Rumpistol has been active on the Danish electronica scene for more than fifteen years now. I still clearly remember the first time I listened to his second album 'Mere Rum' back in 2005 when it was released. At the time I was playing guitar in a post-rock band and mostly listened to progressive rock like Tool, The Mars Volta, King Crimson etc.. Listening to 'Mere Rum' completely transformed me.
I was amazed by the detailed use of sampling and field recordings mixed together with experimental and melodic electronica and it definitely opened my eyes to this way of making music. I've been admiring his original take on genre crossing electronic music ever since and even though my musical output is pretty different from his he has definitely been a huge inspiration for me during the years. I did not know Erot or his music until a couple of years ago where we met through a Iboga event in Copenhagen. He's an amazing guy and we kind of made friends right away. He's a great chillout artist for sure and has a really inspiring output.
Q : Can you tell us what was the moment you decided to write music and what inspired you to do so?
A : I have been playing music for a huge part of my life, so it's really hard to pin point that one moment that inspired me to choose music as a path. I used to be a guitarist in a post rock band as I mentioned earlier. At some point way back I got my hands on a copy of Cubase and without any prior experience or training I started playing around with music production. It was such an exciting and experimental time and the idea that you could do 'anything' yourself – on a computer at home – was extremely attractive.
Yes, this is many years ago and it was way before the web exploded with tutorials and online courses, so it was purely learning by doing and playing around and having fun. This was definitely a turning point for me. Fast forward some years and I started studying 'Sound and Music Computing' at the University and along the way I gradually got more and more into synthesizers, electronic music composition and production.
Q : What's your favorite downtempo/ambient track?
A : The problem here is that there are so many great downtempo artists, so I could go on for some time, and to limit oneself to a track and not 'just' a album or artist is even harder. Haha. But currently I'm quite obsessed with 'Bored Immortals' by Dirty Hippy. Such a beautiful track.

Q : Many new musicians out there are always wondering about the studio setup of their favorite artists. Tell us a bit about your equipment.
A: These days I'm actually a lot in the box. I spend a lot of time arranging and doing sound design in Ableton Live with all the crazy vst's that are hitting the market. The endless possibilities and powerfull computers make this really attractive. I also spend a lot of time doing sound layering and once again this is mainly in software. Then I use Ableton Push for drum sequencing, arrangement and sound design stuff.
My hardware setup is minimal at the moment since I like the idea of restricting physical material stuff in my life and only have what I 'need' or make use of. It's an important, but sometimes very hard exercise! At the moment I'm using an Access Virus TI, Roland SH-32, Roland SPD-SX drum pad, Strymon Big Sky reverb, Elektron Analog Drive and a full scale keyboard as the heart for composing most of my melodic material.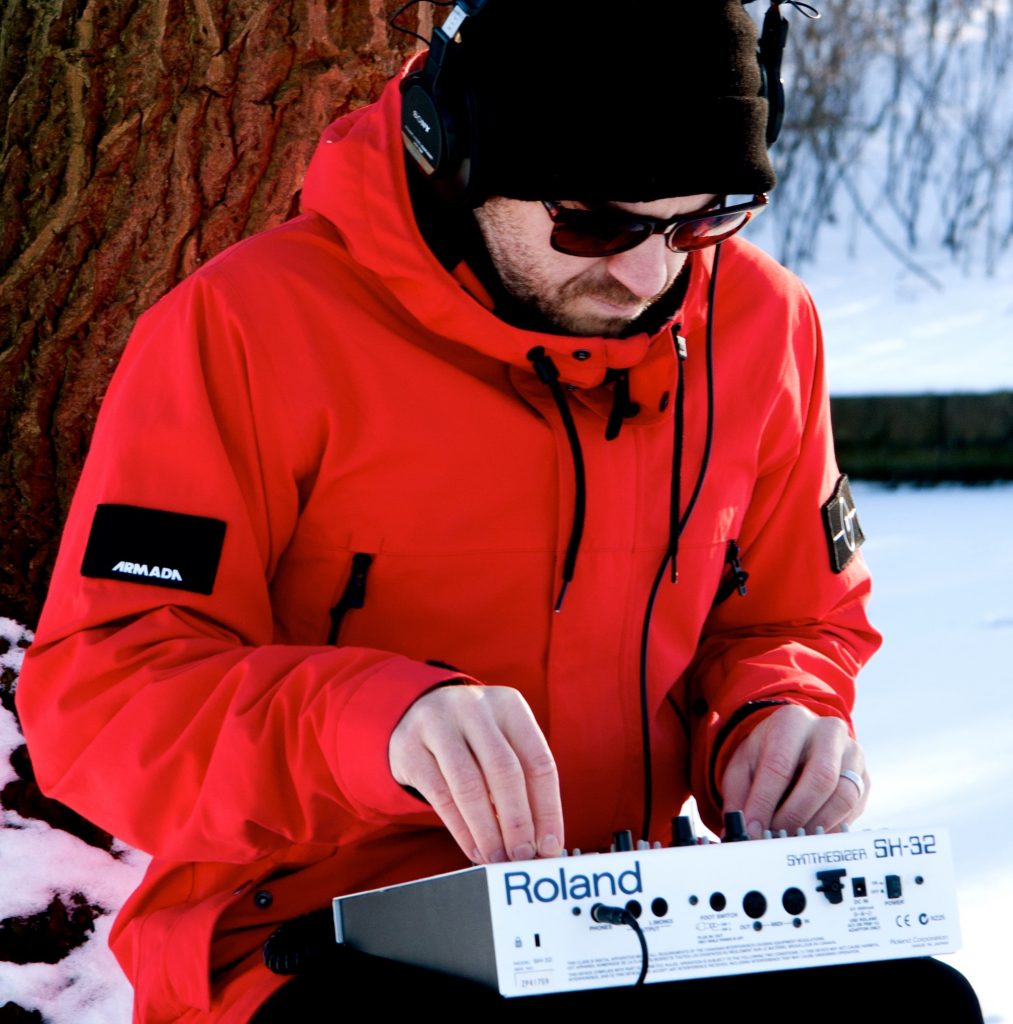 Q : What's next in store for Noosfære?
A : There's actually a bunch of interesting projects in the pipeline. First of all I have some new Noosfære tracks in the working that I'm really excited about and that I feel are pretty different from the ones you'll find on Mythos. Secondly I'm teaming up with an amazing performance artist and dancer to create a performance that incorporate music and dance juxtaposed on a screening of an iconic silent movie. Finally I'm about to record some music with a Danish experimental jazz musician that I've previously toured with. So really looking forward to 2020 and the musical projects ahead 🙂
Check our interview with Coam: https://trancentral.tv/2019/09/coam-new-album-interview/