Magazine
Trancentral weekly new Psytrance releases 16/03/2019
Trancentral weekly new Psytrance releases 16/03/2019
Welcome back to our weekly new Psytrance releases report ! We begin with Krembo Records and the latest single from Prastix titled Ultra Sensory. With the signature highly energetic sound, bumping bass lines and driving melodies, you won't be disappointed.
New label from Astrix Shamanic Tales Records, released a remix from Hi Profile to Astrix's Artcore legendary track. A worthy remix with modern touches, while staying close to the original vibes of the track. Do not miss it !
Tip Records released a blasting collab single track from Astral Projection & Raja Ram titled Dance is the Answer. Both amazing projects combined created a blasting Psytrance track that will rock any dancefloor. Enjoy it !
Dacru Records released the latest collaborative single with Geko & U-Recken titled "Paranormal Activity". Expect a bumping ride with intelligently crafted soundscapes, twisted sounds and strong percussions. Have a nice trip !
Iboga Records released a killer collab single track from Shanti V Deedrah & Emok & Martin Vice titled Doomed. This groovy Psytrance journey will definitely please every serious Psychedelic lover. Do not miss it !
Iboga's second release comes from Liquid Soul and TimeLock with the single "Children of Earth". A progressive Psy-Trance track with groovy Psychedelic vibes, ethereal vocals and deep hypnotic melodies. Enjoy it !
Nano Records released the latest collab between Hypnocoustics & Mandala with the single Music is the Heart. Expect a highly energetic and melodic full on journey with bumping basslines and exquisite vibes that will rock every dancefloor !
Iono Music released the latest remix track from Hinap to One Function – Back to my Root's original track. This progressive Psytrance track contains subtle melodies and harmonic vibes, with a nice hypnotic bassline. Make sure not to miss it !
Digital Om released the latest EP from Ital titled Life Changes. Acid and twisted Psychedelic sounds , bumping rhythms and energetic melodies will take you on a beautiful psy-journey ! Enjoy it
Sol Music released the latest single from Static Movement titled No Time. Dive into a groovy progressive Psytrance delight, with a nice hypnotic bassline, beautifully crafted sound patterns, and mystic vibes. Bon voyage !
Sol Music second release comes with R3cycle and the single track Evolved. This is a deep progressive Psytrance track with some nice groovy touches and great atmospheres.
Further Progressions released the latest EP from CImi titled "New Synthesis". This Psytrancec release includes rolling basslines, twisted and acid sounds and old school vibes that will please even the most demanding ears.
Mainstage Records released the latest collab track between Alegro & Migel titled "Indication". This dancefloor blaster will captivate you with its highly energetic vibe, with rolling and deep basslines, a nice build up and ethereal vocals. Do not miss it !
TesseracTstudio released the latest single track from Ilai titled Imagination. This groovy psy-progressive tune will please you with the strong percussions, twisted melodies and bumping rhythm. Enjoy it !
TesseracTstudio's second release comes from Xandar with the single "Mania". A highly energetic progressive tune with driving melodies, beautifully crafted soundscapes and multi-layered sound effects.
Enjoy all the newest Psychedelic releases in one long playlist and now in Spotify too !!!
New release playlist on Spotify:

New releases playlist on YouTube: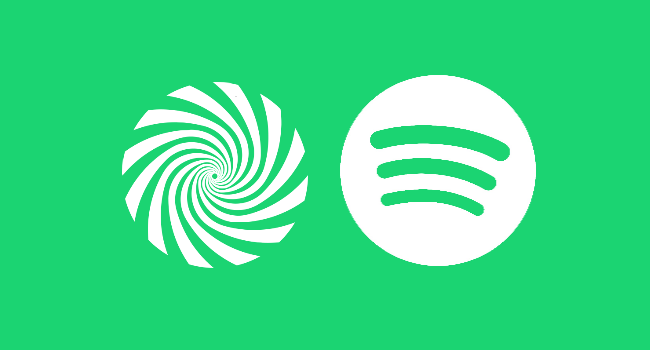 A lot more Psytrance playlists coming so make sure to follow Trancentral on spotify: http://bit.ly/TrancentralSpotify