Magazine
Trancentral weekly new Psytrance releases 09/03/2019
Trancentral weekly new Psytrance releases 09/03/2019
Welcome back to our weekly new Psytrance releases report ! We begin with Iboga Records and the latest single track from FLIP FLOP titled "Blocks". This beautiful progressive Psychedelic journey contains intelligently crafted melodies and subtle soundscapes that will please all electronic music lovers. Enjoy !
Iboga's second releases comes with the compilation "Interlink" crafted by Sideform. Including 10 blasting progressive Psytrance track with artists such as Protonica, Sideform , Sonic Entity, Ace Ventura, Morten Granau and many more, expect the very best the scene has to offer !
Iono Music released the latest remix album to Lyktum's "Sacred Plants" track. Each 15 remixes include their own identity and signature sounds, while staying close to the original atmosphere of the track. Expect remixes from Akasha, OwnTrip, Aion, Transient Disorder and many more ! Do not miss it !
Iono's second release comes from the Greek project Reverse and the latest EP titled "Extinction". This progressive Psytrance journey contains many beautifully crafted mystic soundscapes, driving sounds and bumping bass-lines that won't disappoint. Enjoy it !
Dacru Records released the latest EP from Lunatica titled "Gloomy Travel". Highly energetic Psychedelic vibes coming from this dancefloor blaster with bumping basslines, twisted melodies til the last second. Do not miss it !
Nano Records released the latest EP from Hujaboy "Little Monsters". Hujaboy joined forces with Braincell and Vertical, delivering us a blasting full-on experience with acid and twisted sounds, engulfing melodies and bumping rhythms. Expect nothing less than a wild trip !
Digital Om Productions released the latest EP from Maitika titled "Sleepwalkers". This highly energetic release includes collabs with Zatzak & Spirit Gate, so you can expect beautiful Psy-melodies, acid sounds and bumping basslines. Do not miss it !
Stereo Society released the latest EP from Freedom Fighters titled Crocadelia. This strong Psychedelic release will surprise you with the collaborations included, such as with Pspiralife, Hypogeo and Martin Vice. Make sure not to miss it !
TesseracTstudio released the latest single track from E-Clip titled "Aurorae Tales". You will enjoy a spacey progressive Psytrance journey with strong basslines, subtle melodies and multilayered Psychedelic soundscapes. Enjoy it !
24/7 Records released the latest collab single track from Mindfold & Plasmotek titled "You Don't Know". This fullon track with highly energetic vibes and rolling basslines, bumping sounds which are perfectly fusioned together. Do not miss it !
Enjoy all the newest Psychedelic releases in one long playlist and now in Spotify too !!!
New release playlist on Spotify:

New releases playlist on YouTube: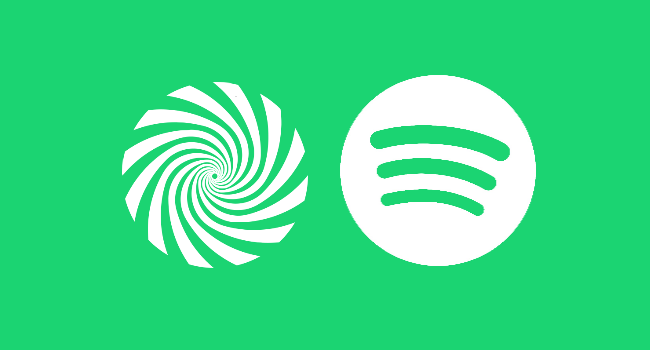 A lot more Psytrance playlists coming so make sure to follow Trancentral on spotify: http://bit.ly/TrancentralSpotify