Magazine
Forest Soul Gathering artists compilation
Forest Soul Gathering artists compilation
Forest Soul Gathering are giving you the opportunity to taste some of the line up in advance in this compilation containing fresh music from established and new artists. You can listen to it all below!
Learn all about Forest Soul Gathering here: https://trancentral.tv/2017/04/forest-soul-gathering
Forest Soul Gathering will happen for the first time in Montalegre, Portugal from the 21st to the 25th of July. The team behind this project is young, full of energy and with the best intentions to bring the psychedelic culture to its most golden age. They believe that through this culture and movement we can bring peace and balance to the earth once again. Based on the principles of ecology and auto-sustainability, love and respect for the earth and everything that lives and sharing all the knowledge one can, they are aiming to teach, learn and share their perspective of what should be the world of Today!
Forest Soul Gathering line up: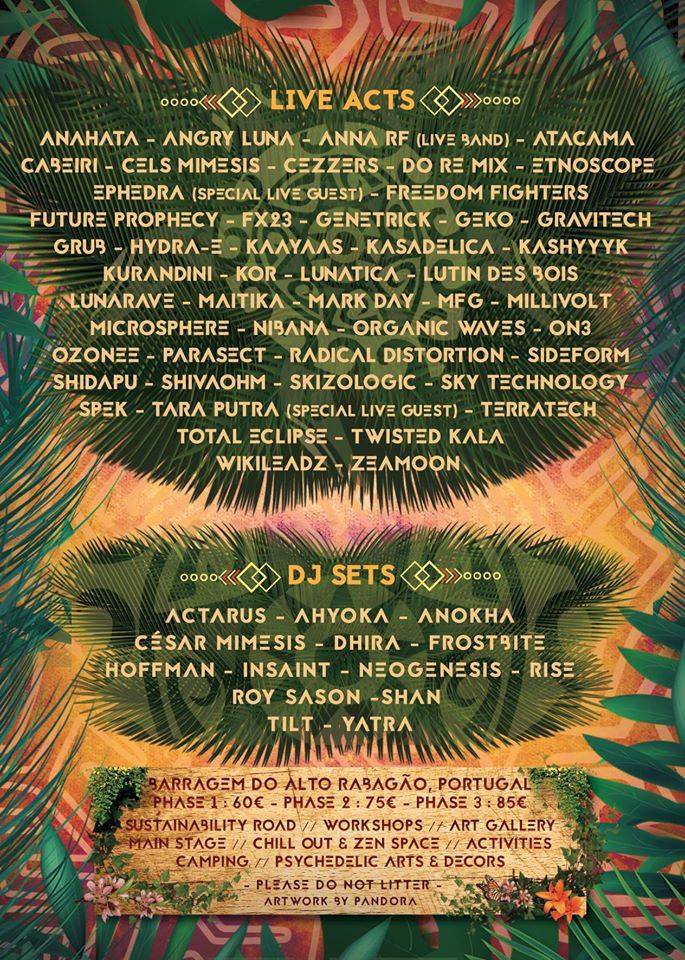 Forest Soul Gathering artists compilation track list:
1. Cabeiri – Aranyani
2. Sideform – Continuum
3. Maitika – Neurotransmitor
4. CeZZers – Life = Energy
5. Total Eclipse – Hold On
6. Sky Technology – A Ray Of Light
7. DO RE MIX – Good Morning Cowboys
8. Ephedra – Reflections
9. Lunatica – Book Of Life
10. Microsphere – Free Fall
11. Hydra – E – Believe
12. ShivaOm – Voices In My Head
13. Anahata – Forest Awakening
14. Ozonee – Unihility
15. Organic Waves – Broken Ballad
16. Obsidian Waves – Cryptica
17. Omita – Fritadelic (Bonus Track)
Listen to Forest Soul Gathering artists compilation:
Purchase info and how to get it for free on our Soundcloud!