Magazine
15 Worst Psytrance covers ever
15 Worst Psytrance covers ever
By Alexander Plursky 
Imagery is a big part of psytrance culture, as it is of any psychedelic culture. But… sometimes things just don't work as they should. We present you with the 15 worst psytrance covers ever. 
The wonderful culture of Psytrance gave us all a lot of great moments with its energetic music, colourful people, beautiful parties and festival decorations. Throughout the years the artists were very busy finding the suitable imagery for their music.
Here I compiled a list of the albums that really excelled in that department and are a testament of a really bad taste and unfortunate decision making (I prefer to blame it on the bad drugs).
Due to the very intense, colourful and mostly wordless nature of the music, the interpretation on the topic of "What a good cover is" changed wildly throughout the years. We begun with our Shivas and the Buddhas and the many shapes and colors of Mandalas. Then we had a time for some darker colors and psychedelic geometric shapes, and of course: fractals! The scene was in an ever changing state and the cover art always followed suit. That said, sometimes the art was just not up to par. Sometimes the covers were lazy, inappropriate or even downright ugly.
Here I compiled a list of the albums that really excelled in that department and are a testament of a really bad taste and unfortunate decision making (I prefer to blame it on the bad drugs).
Bad taste is also a matter of taste, so feel free to suggest your own worst psytrance covers contribution in the comments.
Hypersonic – Freedom
So to start our worst psytrance cover list we have…. Ahhh, Hypersonic. A rather short career he had. But he did grace us with some of the worst artwork the scene has ever seen. A naked guy, experiencing either an orgasm or a stroke that was perhaps induced by him having to listen to his own music. Is he some kind of a deity? A Shiva reincarnation? Is he attempting to spray us with his sacred semen? What the hell is going on? Important questions that will probably never be answered, I'm afraid.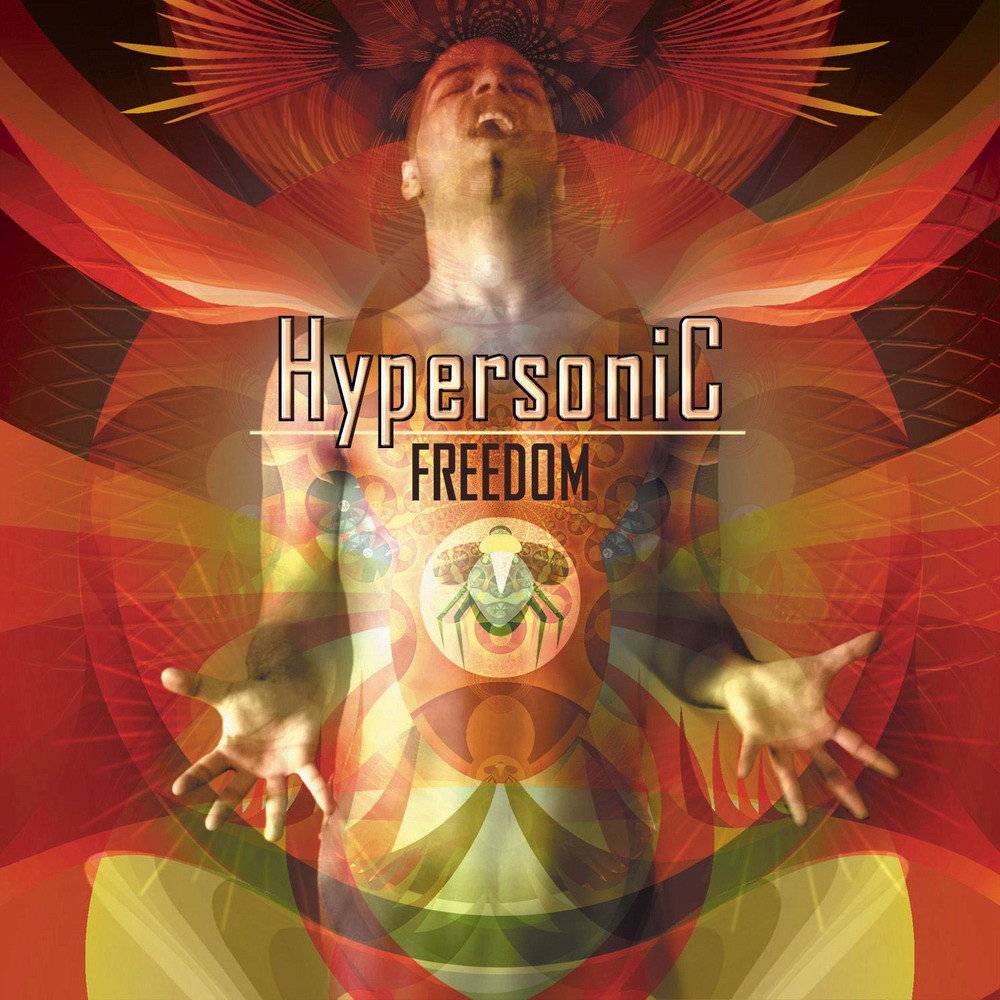 Hux Flux – Cryptic Crunch
Filing this one under "Amazing music but reaaaally lazy artwork". No one will argue with this album being a truly seminal piece of Scandinavian trance. Many artists took Hux Flux's sound as a template for how to make proper night time trance the following years. Thankfully, most of them didn't hire that toddler that designed the cover art in Microsoft Word. The cover has pixels visible from outer space and a colour palette that looks like a result of a hard night of drinking.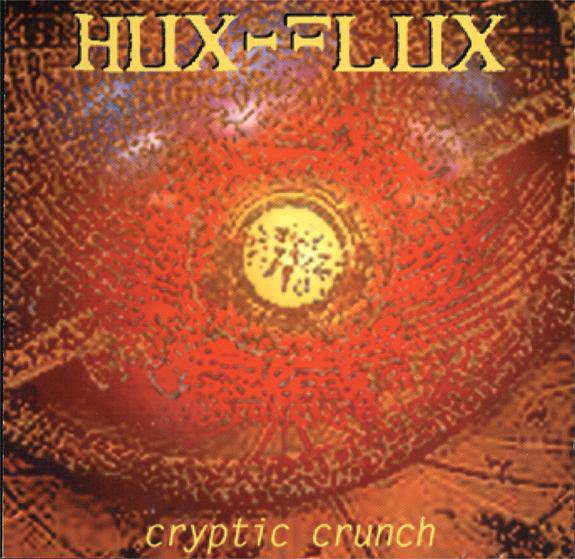 Various Artists – Psychedelic Tunning 3
"Unlimited speed into psychedelic trance by groovy madmax"!!!
Oh boy. Vortex Records. The same guys that brought us Psychedelic Tuning 1 and 2. Timeless full-on compilations wrapped with the computer graphics renders of cars and sexy ladies. The last one to complete the trilogy has an additional "n" in the name and a serious looking CG female cop. What is she's there for? Will she read you your rights? Is she there to stop the DJ from getting crazy with the BPMs and the FX? Better hide that weed in your anus or else…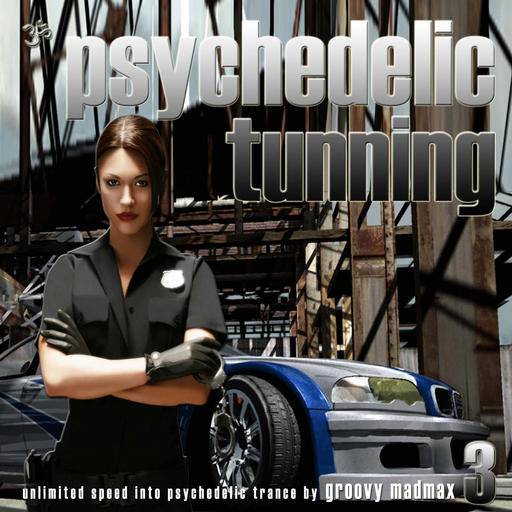 Wet and Wild
Mushy Records, the Israeli label that brought us another modern classic by Ellis Vanghoul named Violent Energy before, bring their A-Game here with their Wet and Wild compilation. With a cover oh so hideous, you have to be on bath salts to approve it, let alone create it, on Photoshop, or whatever.
What do we have here? A female snatch, a slap of milk, a fan, a (Ketamine induced) vortex behind and last but not the least, the name of the compilation in cheesiest of fonts available.
I wish I were a fly on the wall of that poor graphic designer that had to channel the Mushy Records owner requests into this cover.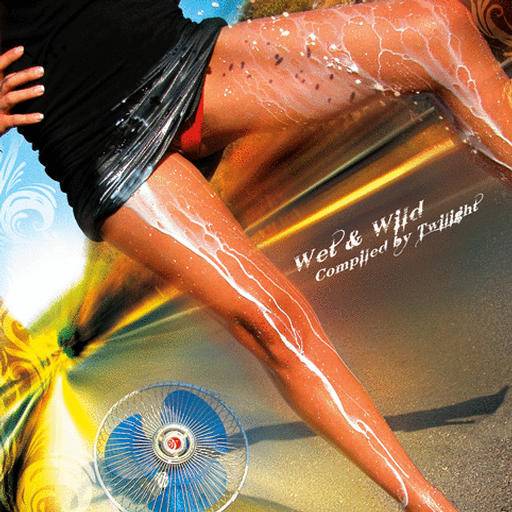 Yahel – Super Set 2
Ahhh Yahel. Another one of the Israeli scene pioneers. He did make some very decent tunes somewhere back in the time the dinosaurs were roaming freely around our planet, but hell, some of his later stuff can easily make David Guetta feel uncomfortable. Though it seems he's back to his roots lately. As for his covers, well he likes to be on them. In the center, in extreme close up if possible. Here he is aboard a futuristic battleship cockpit of sorts, looking to fight haters online, armed with a virtual keyboard and cracked software.
This is so bad, I can see Michael Bay make an actual movie out of it. Maybe call it TranceFormers or something. Alright, alright I'll escort myself out.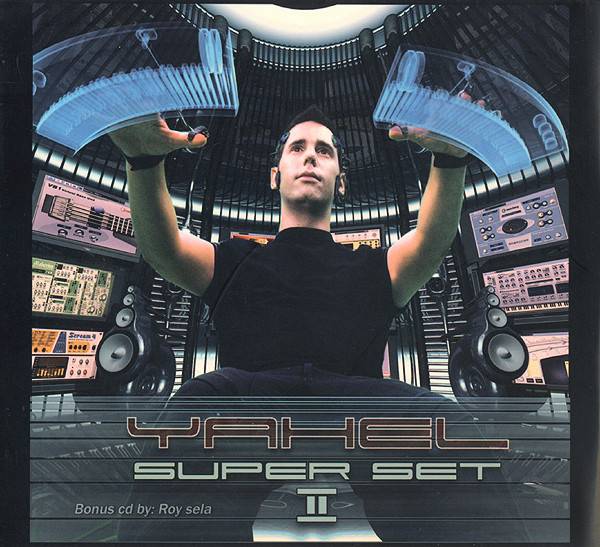 Grapes of Wrath and Meteloids – Tits on Fire
Much like Hux Flux above, this one is a banger. A real night time bomb from Parvati Records, a label that for years has been releasing top notch forest music. This cover though, it's really stupid. Why are they sucking some imaginary grass dicks? This, folks, is why I don't do Psychedelic drugs. I really don't want to find myself in the middle of a forest sucking imaginary dicks. This shit ain't gonna look good for your career opportunities. Not the stuff you want to find in the social media. Stay safe friends!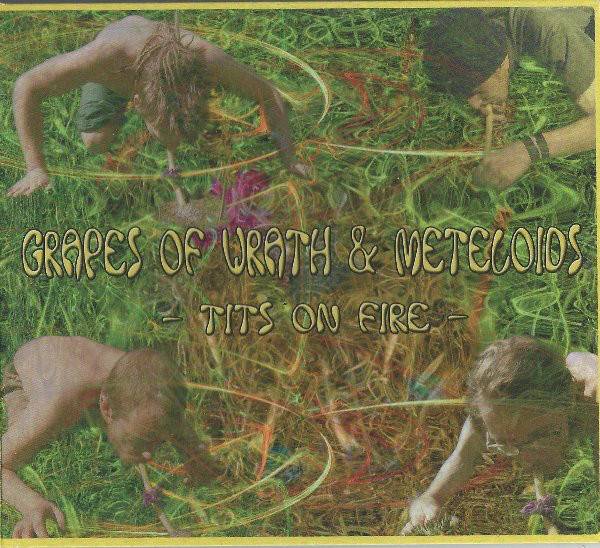 Psychotic Micro and Azax Syndrome – Voices of Madness
Psychotic Micro, the duo that became famous for forgetting their T-shirts at home and disregarding every safety rules by performing without them live, teamed up here with Azax Syndrom, who became famous by actually covering himself when performing (and by unleashing some full power mayhem sounds). The trio brought us here this less fine of a gem of night time full on trance. I don't really remember the album itself but unfortunately the cover I do remember. And as a person with a very slight grasp of Photoshop I can also tell you it took exactly 1 hour to create it. And that's including the time they took to hit the bong and some bathroom breaks.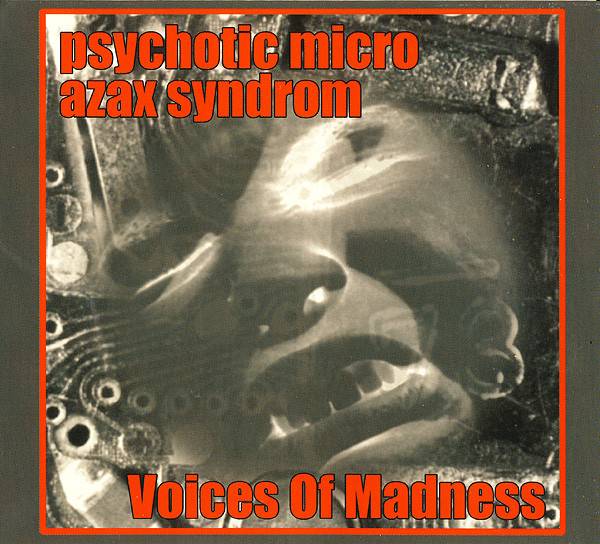 Tetrium – Key Point
Gadi Aviv, aka Tetrium, is actually a cybernetic organism that was sent from the future to warn us not to listen to his albums. A classic crappy album cover here, with a couch straight from Porn audition videos. A Tetrium themed towel to clean audits' product of love and of course Mr. Terminator himself, armed with headphones that channel him the commands from higher ups.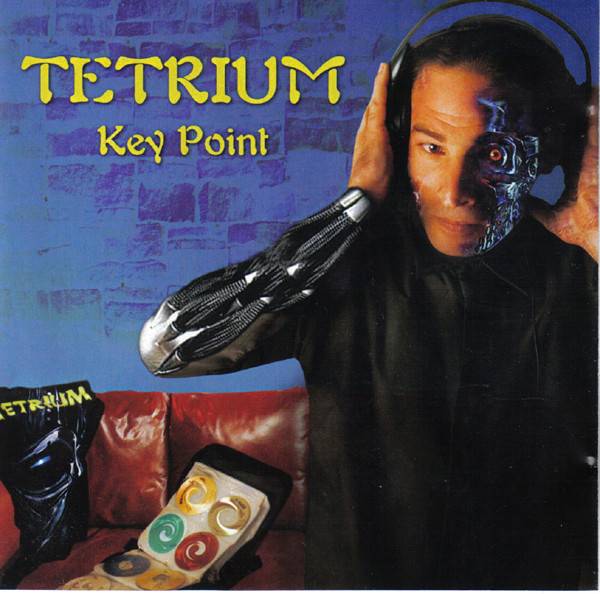 X-Noize – Part of the Plan
All right, I'm gonna cheat here. This is not an album (thankfully, for people who had to actually sit through it). This is a 4 track EP and a rare case in this list where some actual money was exchanged and some actual talent involved to make the art. Unfortunately for that talent, it was probably asked to do something extraordinarily retarded. Like taking a picture of 2 guys breaking old home appliances, wearing eye protection and standing in front of a decomposing wall with 2 VCR tapes and 2 vinyl records stuck on it. I don't know what was the decision making process behind this thought provoking art piece, and honestly, I don't give a fuck.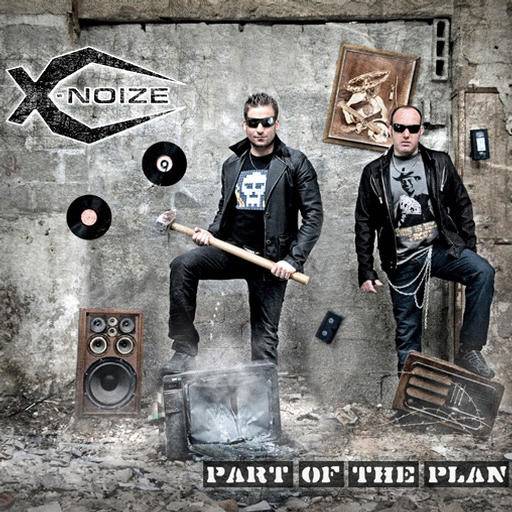 Johann Bley – Signs and Signals
I'm not gonna mince words here friends, Johann Bley is a one fine looking feller. A hottie for sure.
Let's just say if he'd invite me for a game of twister I'd consult my timetable and try to arrange something. He's a true psytrance pioneer and a pretty good musician as well, I don't really remember that album but I'm sure it's better than most of the stuff on this list. However… This cover is baaad. What's up with the pixelation? And what's with the thousand yard stare? He looks like he just witnessed a nuclear holocaust or something. Probably just tripping hard on some substance I can't even pronounce.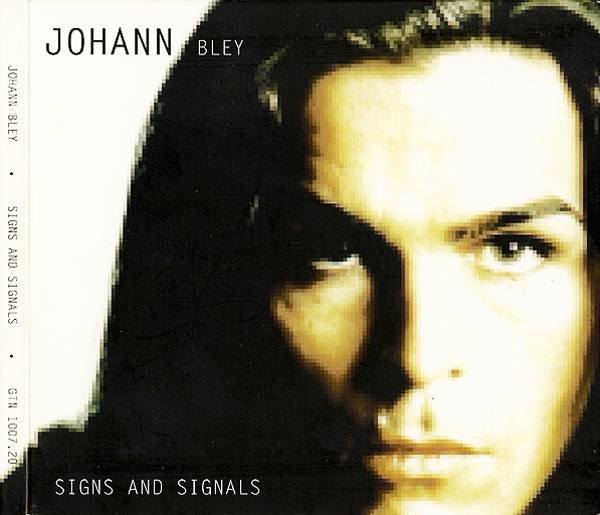 Most Wanted Presents – Raja Ram, The Godfather
You can't do any list (not even a grocery list) without mentioning the Godfather of the scene himself, Raja Ram. The man is already in his 130s but still has more energy than a small nuclear device. Fuelled by hundreds of thousands of LSD trips and tea he captured our hearts with almost equally amazing and horrible music and cover art. Most Wanted was Phonokol's series, that covered a bunch of well known Psy Trance artists and the stuff that currently rocks their boat. For this one they decided to put Raja on a blast (They actually shot him out of a cannon for this album's cover) and created an instant meme that set the pre Facebook internets on fire. Raja, please never change. We love you!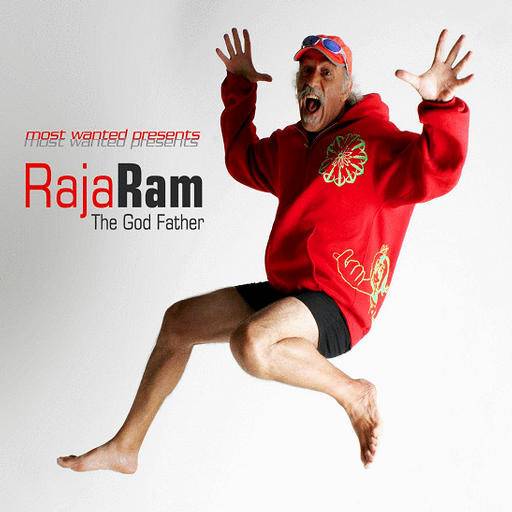 Safi Connection – Shout Aluma
Look, I love kids, who doesn't love kids? Even Hitler loved kids (allegedly).
And yet, what the hell is going on? And why should Aluma shout? What's wrong with her? Is she getting a proper treatment? That cover is a big mystery to me. But not one I'll waste my time on. Heck, the designer spent less time on it than I did.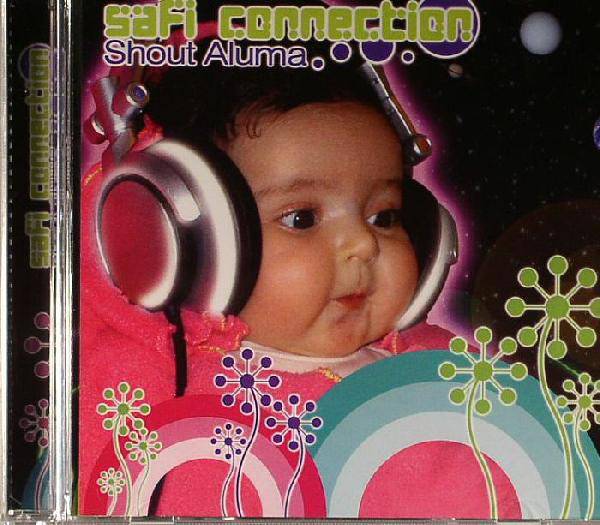 Spliff it Up – Compiled by Uriya
Hold the synth for a second bro, I have an idea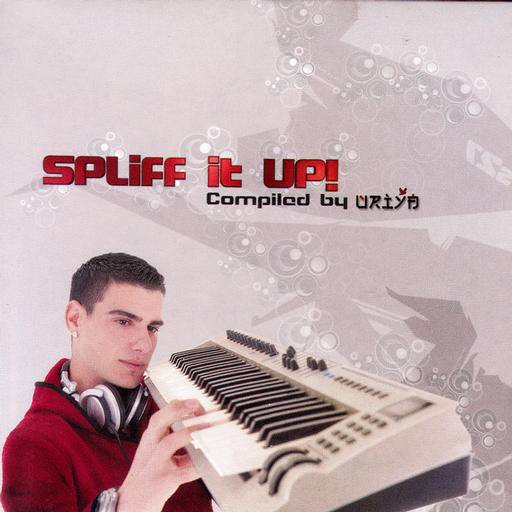 California Sunshine – Trance
Back when people sketched up album covers on caves with stones and blood, California Sunshine began their triumphal conquest of the Israeli Goa Scene. They are pioneers for sure and some of the music here is a cultural treasure, but oh boy, the cover art doesn't really stand the test of time. It's deep inside that "so bad it's good" territory due to mostly nostalgia and perhaps some lost brain cells as well.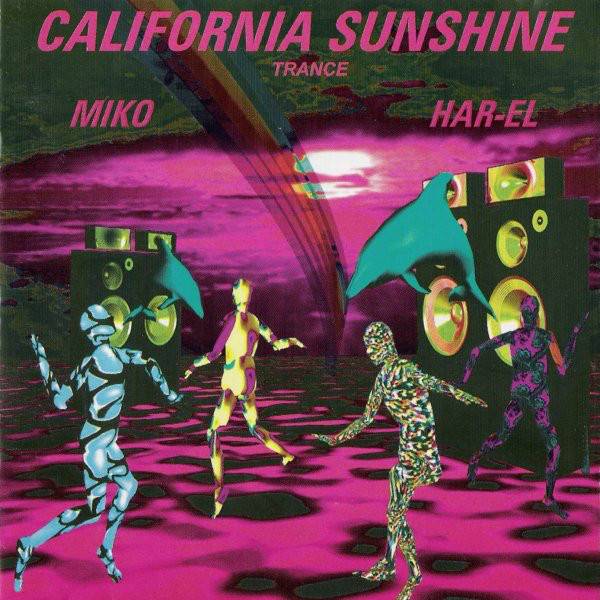 Yellow Sunshine Explosion – Everything
And to end our list of the worst psytrance covers Yellow Sunshine Explosion is the Psytrance scene's instant coffee jar. Let us drop 10-20 tracks from various releases on some pieces of plastic, package it and stick some shitty copy paste design on the cover, make sure the name has the word "Goa" in it, add "vol. 103" and call it a day. Over 400 albums of mostly recycled stuff. As for the covers, well, they have this weird cyber elephant with a penis thing on the cover of their compilations, I don't even know what the hell it is but it's hideous. And it's on dozens of their compilations. Oh, and there's 20 colour variation on a fat Buddha too, and bad Coca Cola logo copycat. Blah.