Burning Man Festival
Burning Man – probably one of the world's most recognized Festival names! So much more than just music and so much more than just art and performance.
Created in 1986 as a small gathering, near San Francisco, Burning Man is now an impressively attended festival thousands of "Burners" flooding into the state of Nevada from all over the world. It is a festival that represents, at the most extreme, what it means to be part of a community and what it means to be actively involved in the creation of something. This is something that the creators believe is one of the most important features of this festival experience. Participating by attendance is not good enough; participation by living, breathing and being a part of the creation and growth of Burning Man is!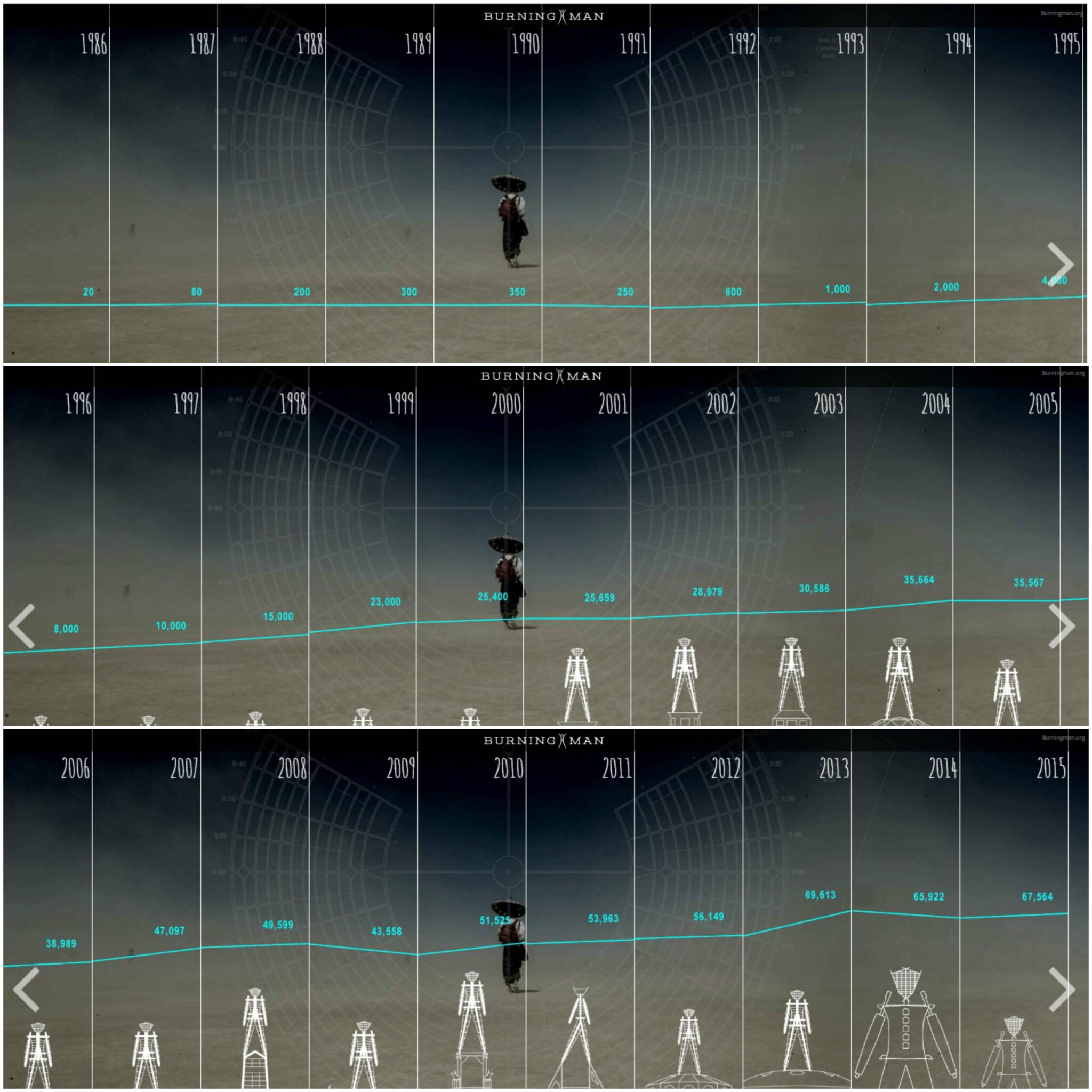 The Evolution of Burning Man Festival
Trancentral gathered for you some important Burning Man Festival information, and while you read it, why not listen to the full set of Above & Beyond @ Burning Man Festival 2014:
The 10 Principles of Burning Man Festival
Burning Man is unique in that there is a philosophy that surrounds the culture and experience of the festival. As such, the founders of the festival put together a list of 10 Principles they hope all attendees will strive for and adhere to. Here they are:
Radical inclusion – everyone is welcome!

Gifting – unconditionally!

Decommodification – no sponsorship, transactions or advertising!

Radical self-reliance – harsh conditions encourage attendees to use what they have brought with them!

Radical self-expression – be who you are; respect self and others!

Communal effort – cooperate and collaborate!

Civic responsibility – look after one another and your surroundings!

Leaving no trace – simple enough!

Participation – Work, play, belong!

Immediacy – Be in the present, experience the Now!
Burning Man Festival Location
Burning Man is located in Black Rock Desert, Nevada. Reno, Nevada, is the closest city to the desert (and Black Rock City) and should take about 4.5 hours to drive.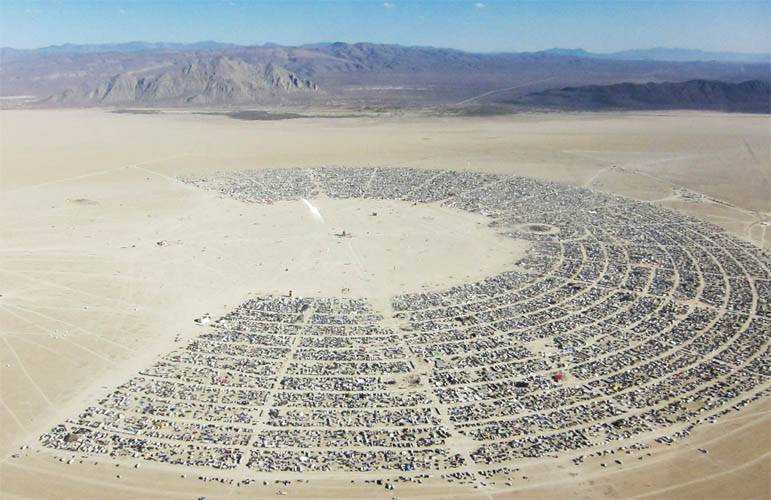 Burning Man Festival location photo
Who comes to Burning Man?
Be forewarned, however, that Burning Man is not for everyone – and certainly not for the faint of heart! While an incredible experience, one that simply cannot be found anywhere else, it is important to know that Burning Man is all about self reliance. Go to this festival knowing that you will have to feed yourself, transport yourself around the grounds (by bike!) and protect yourself from the elements all while enjoying everything everyone has to offer.
The Burning Man website itself has tons more information about what you should bring, how you should prepare before you leave and goes over (in detail) what to expect when you arrive.
Keep in mind that there will be 70,000 other people at Burning Man to share in this experience with you – so buckle up for the ride!

Music and Activities at Burning Man Festival
While many festivals listed on this site focus primarily on the electronic music scene, Burning Man is very different. For instance, you won't find a "Main Stage" here; the organizers felt like that created a performer-spectator relationship when this festival is all about participation! Artists, musicians, performers, poets, singers and dancers can be found everywhere, at all times, providing an inclusive atmosphere found at very few other festivals.
Another unique feature of Burning Man are its "Theme Camps". Theme Camps are all about being visually stimulating and physically/mentally interactive. Put together by groups of like-minded individuals who seek to create something that other festival participants can enjoy, Theme Camps help foster the idea that Burning Man – or Black Rock City (as it's called) – is a living, breathing, thriving metropolis. Even though it's all temporary and will be gone again in 8 or 9 days!
Like other festivals, art installations and pieces can be found throughout Black Rock City. Often donated by the artists (and sometimes created with the help of artist grants), these installations are, like everything else, a temporary contribution to the life of the festival.
One of the coolest features of this festival – and the reason for the name – is the ceremonial "burning of the man". A large structure of a man is built and burnt on one of the last few days of the festival; it is here that everyone gathers together to watch as things begin to wind down.
Kids are welcome at Burning Man but it is important to know that because this festival may be hard on you, it will be hard on your children. Come extra prepared to tend to their needs and be cautious of their limitations and, of course, your own!
How to get to Burning Man Festival
Of course, if you're driving from elsewhere it may take a bit longer so have a look at the festival's website driving directions at their website. There are also shuttle buses that run from San Francisco, California, and Reno to Black Rock City. Green Tortoise is bus tour company that offers rides from San Francisco into the festival. Because this festival is so large, Black Rock City also offers daily shuttles into the nearby towns of Gerlach and Empire.
The most interesting of all, however, is Black Rock City Airport! You can charter flights, pilot airplanes or buy single direction tickets into or out of the festival! Check it out at the airport website. 
Some Amazing Burning Man Festival Photos: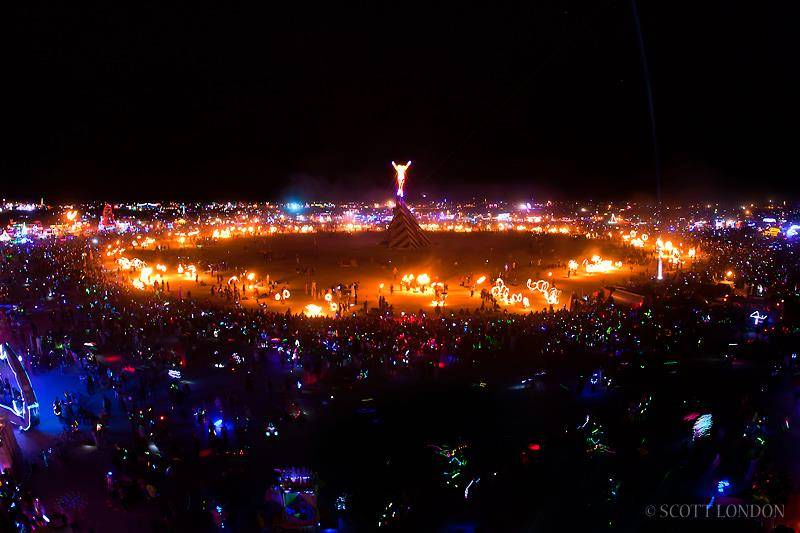 Burning Man from air (Photo by Scott London)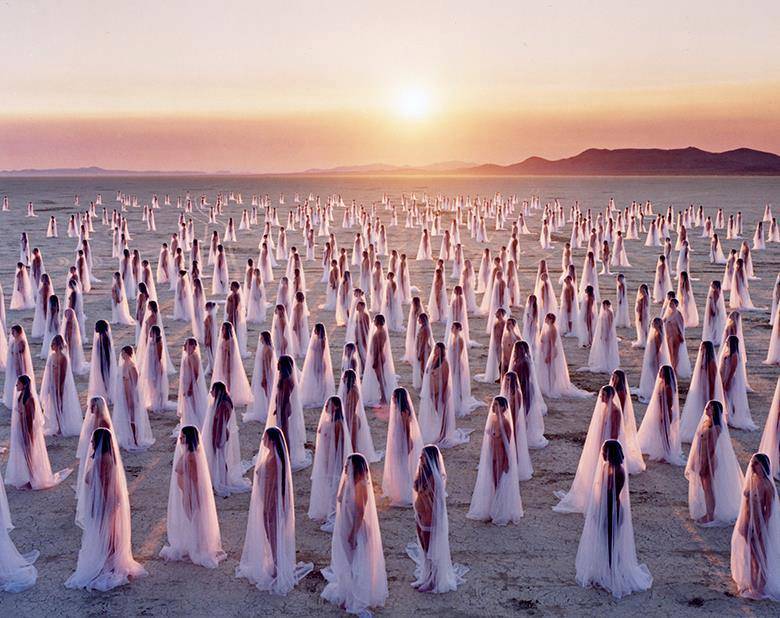 Women in white (Photo by Spencer Tunick)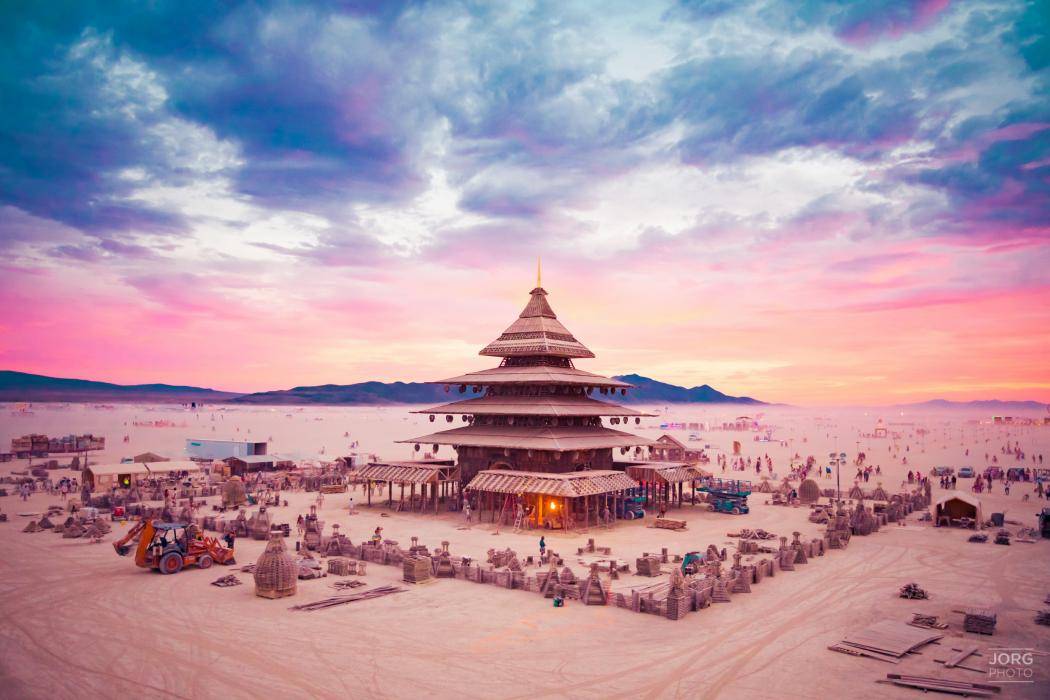 Temple (Photo by Jorg Photo)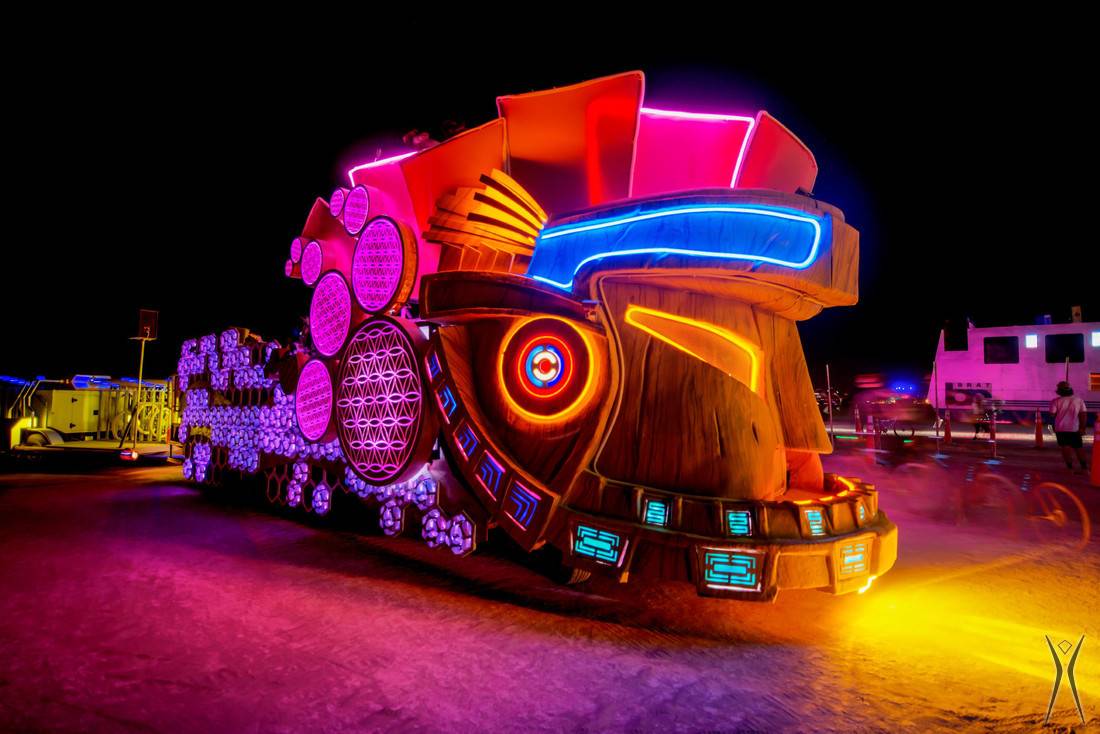 Joyride (Photo by John Chandler Photography)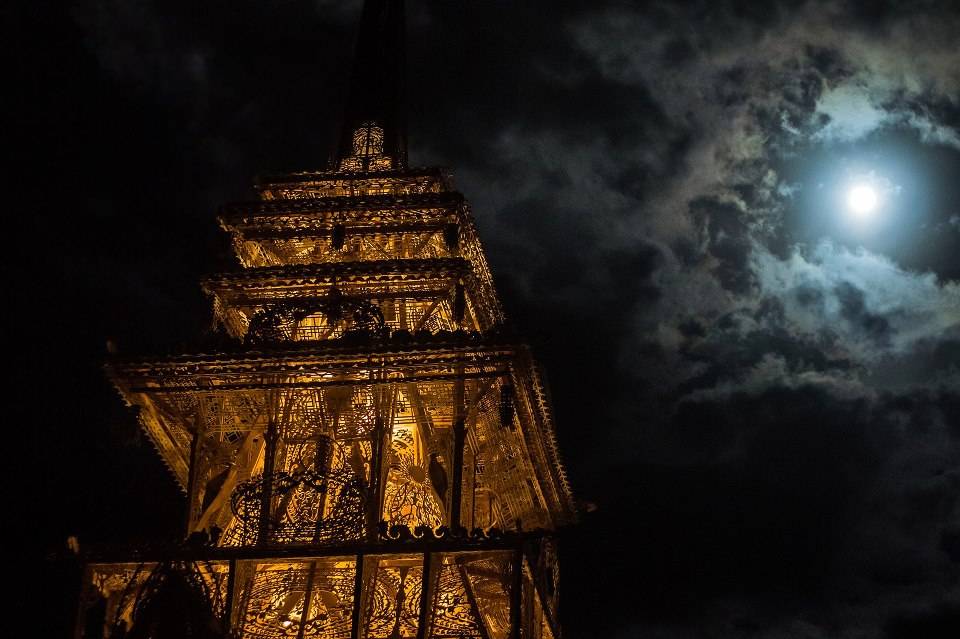 Tower (Photo by Alex Gonzalez)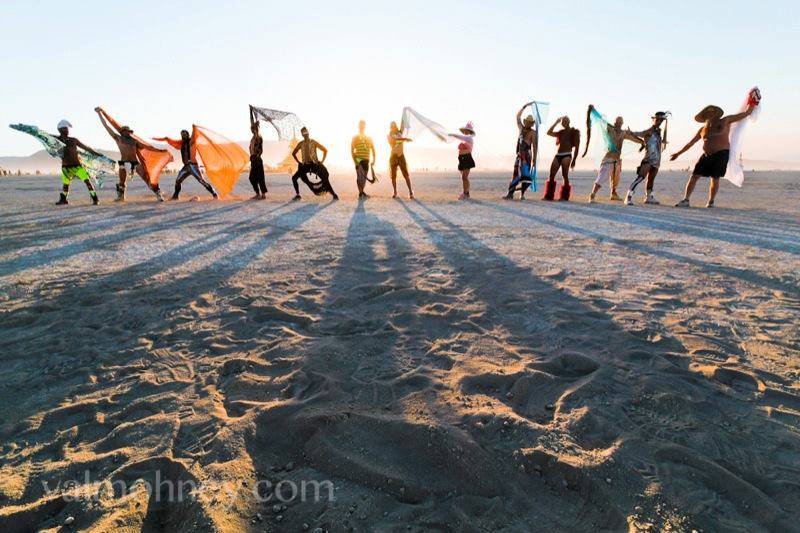 Shiny Happy People (Photo by Valmohney.com)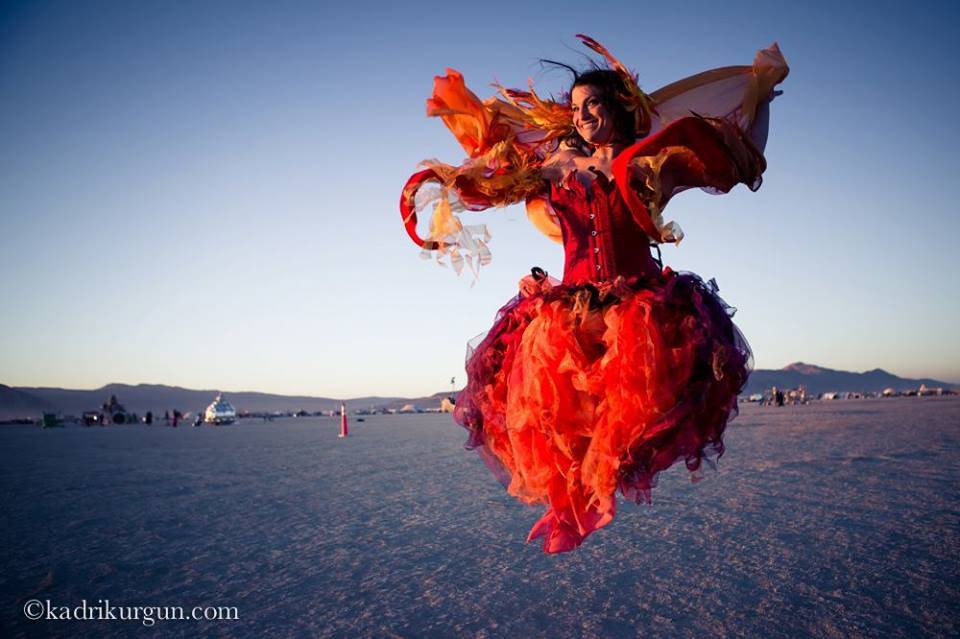 Levitation (Photo by Kadrikurgun.com)


Panorama (Photo by Mike Murphy)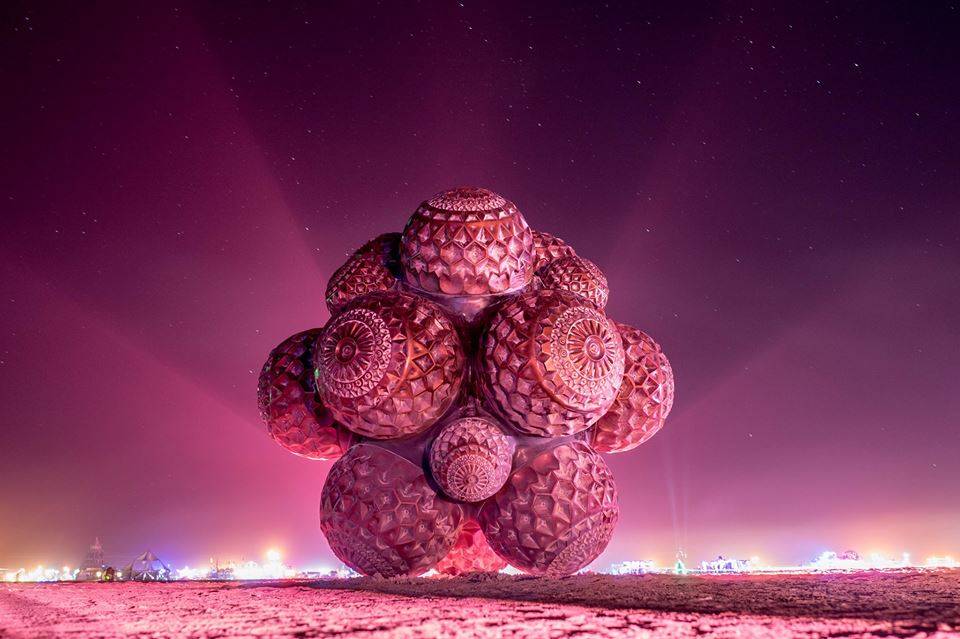 Magnificent sculpture (Photo by Tristan Horn)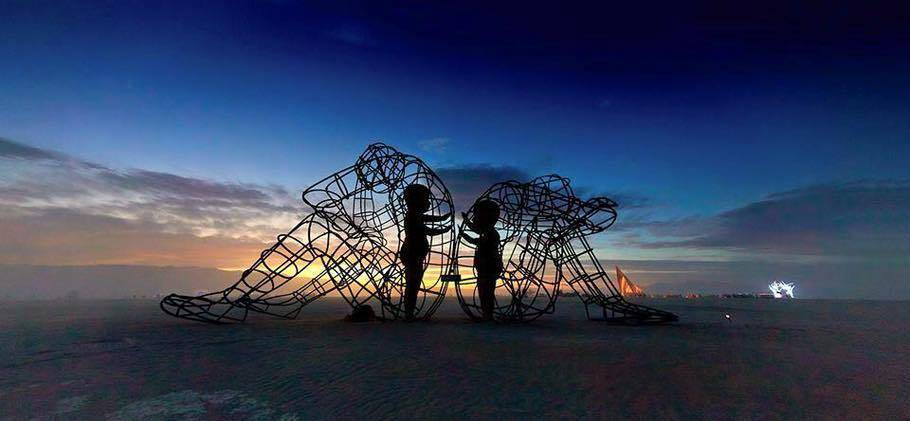 Find your inner child (Photo by Alexander Milov)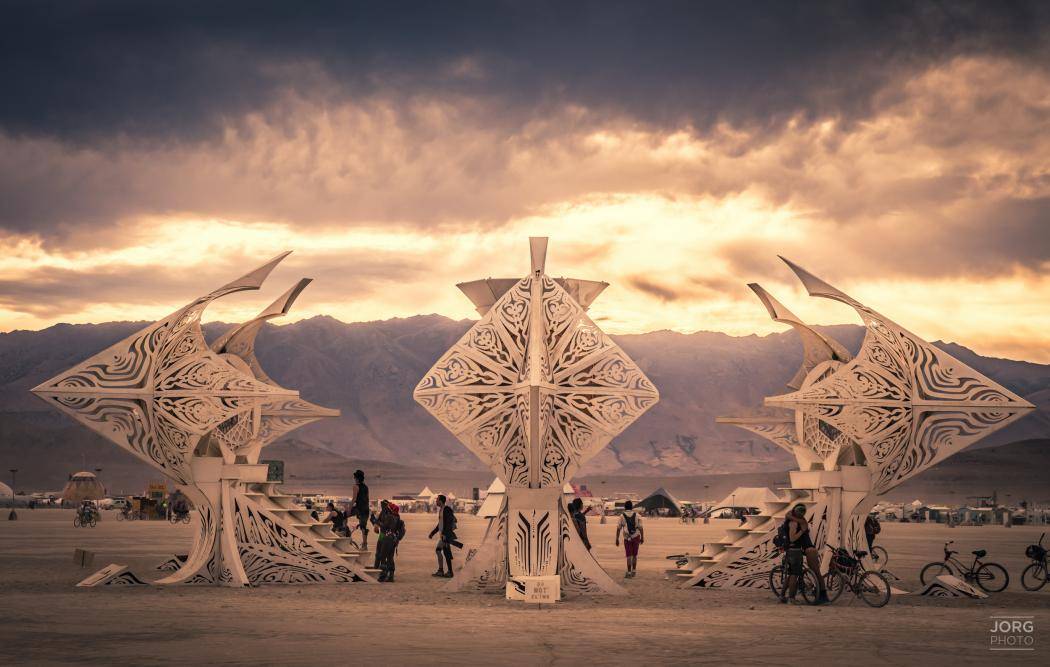 Sculpture (Photo by Jorg Photo)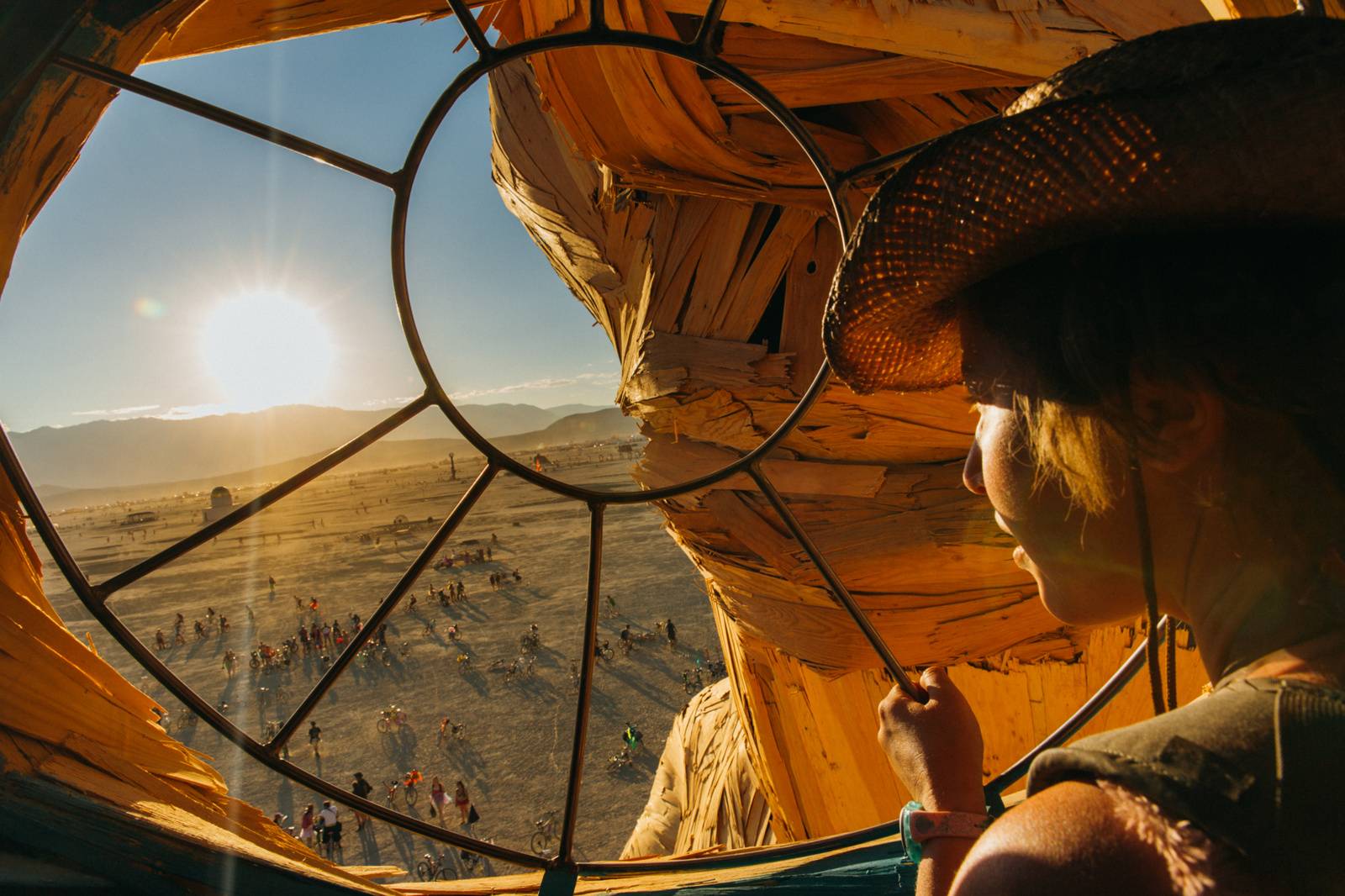 View from the top (Photo by Galen Oakes)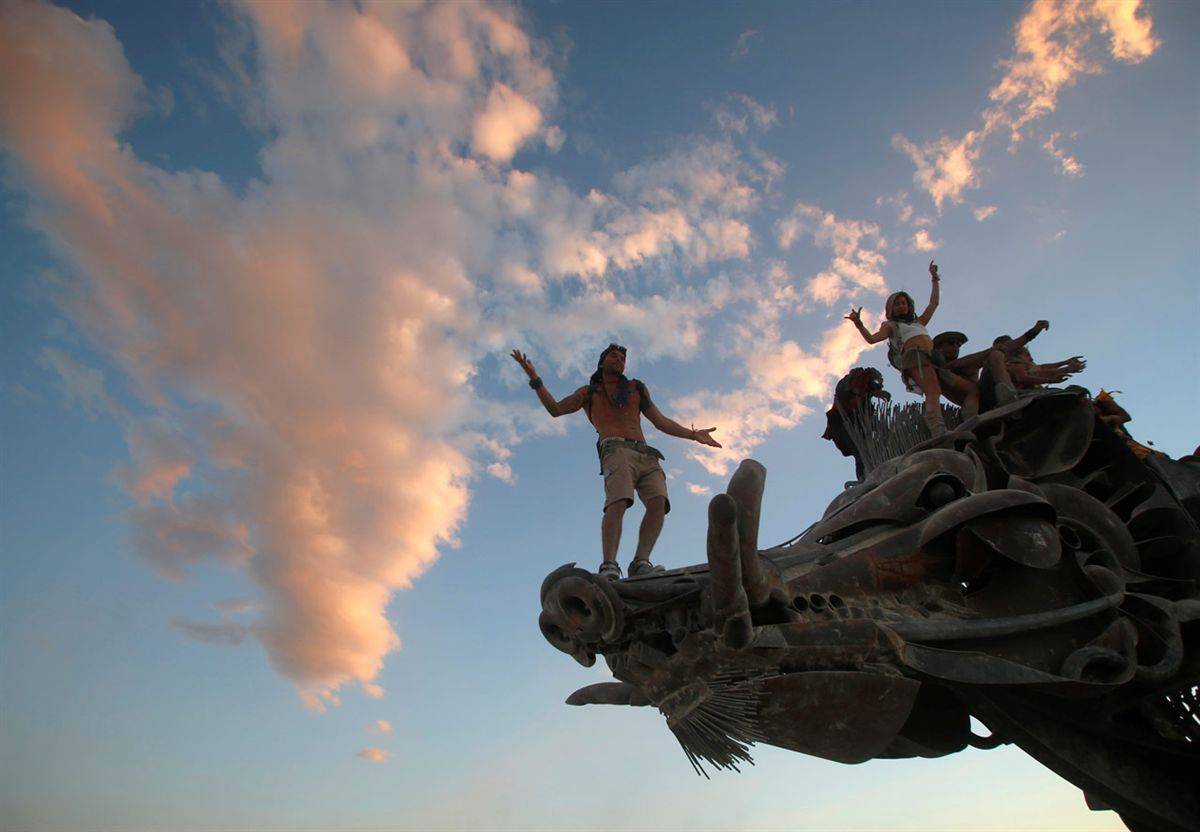 (Photo by Jim Urquhart)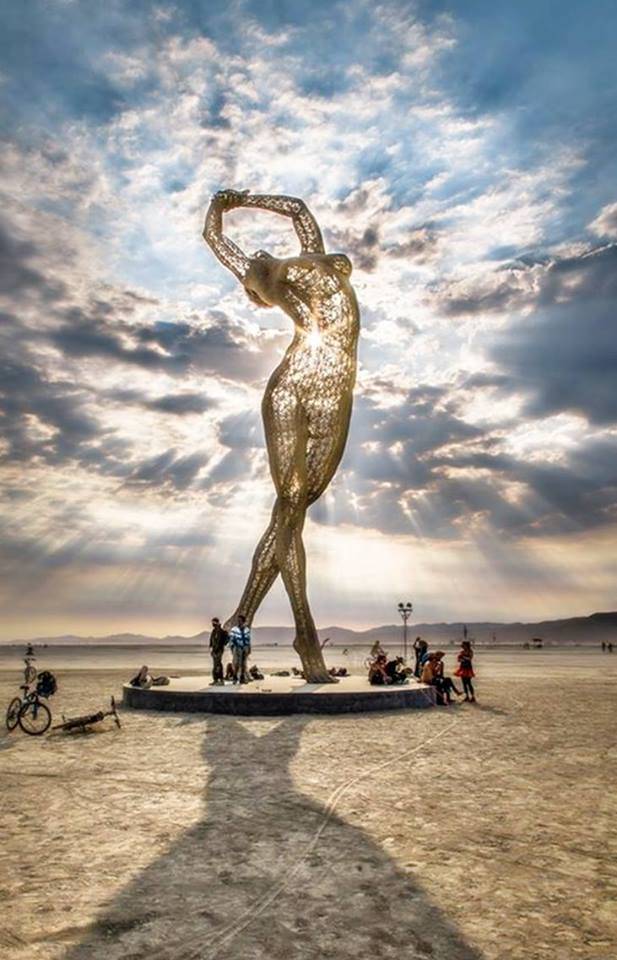 Lady sculpture (Photo by Lorraine Harlan)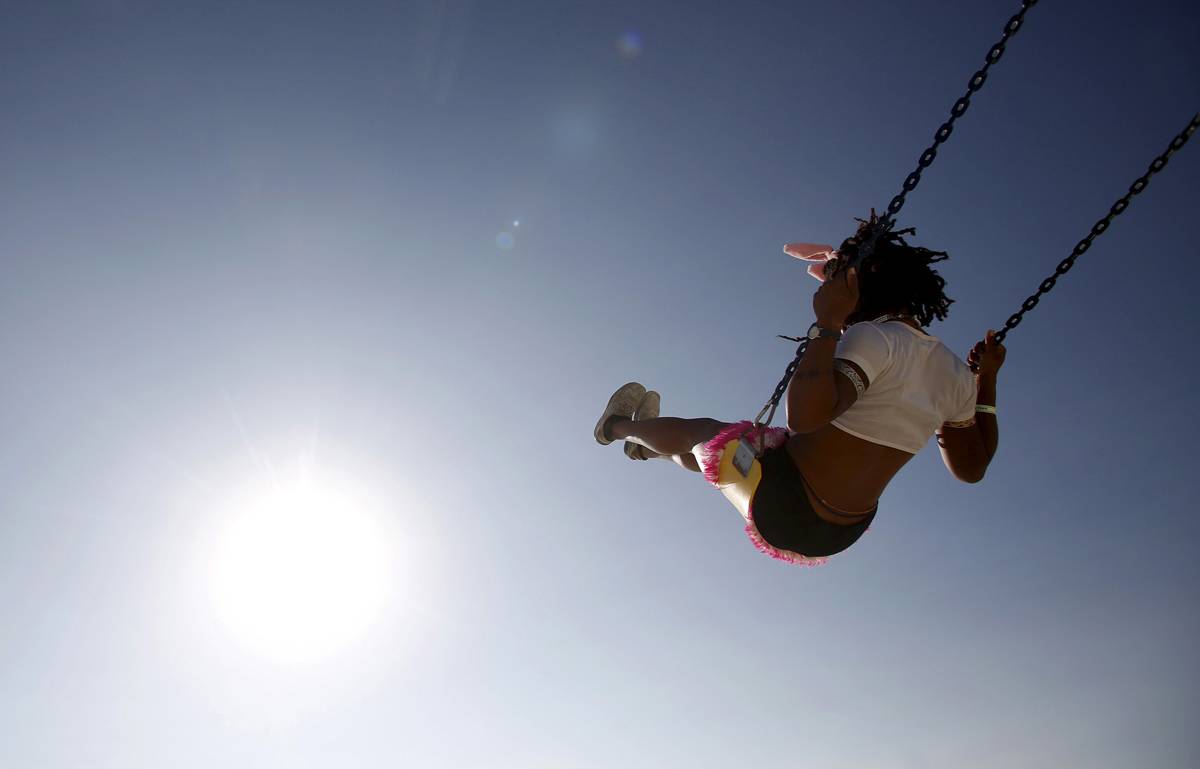 Freedom (Photo by Jim Urquhart/Reuters)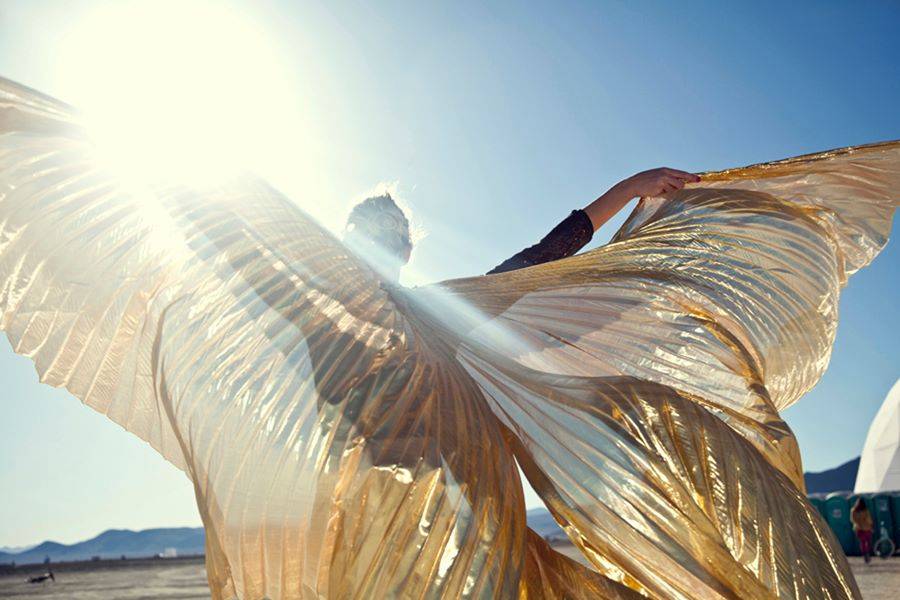 Fly away (Photo by Marco Walker)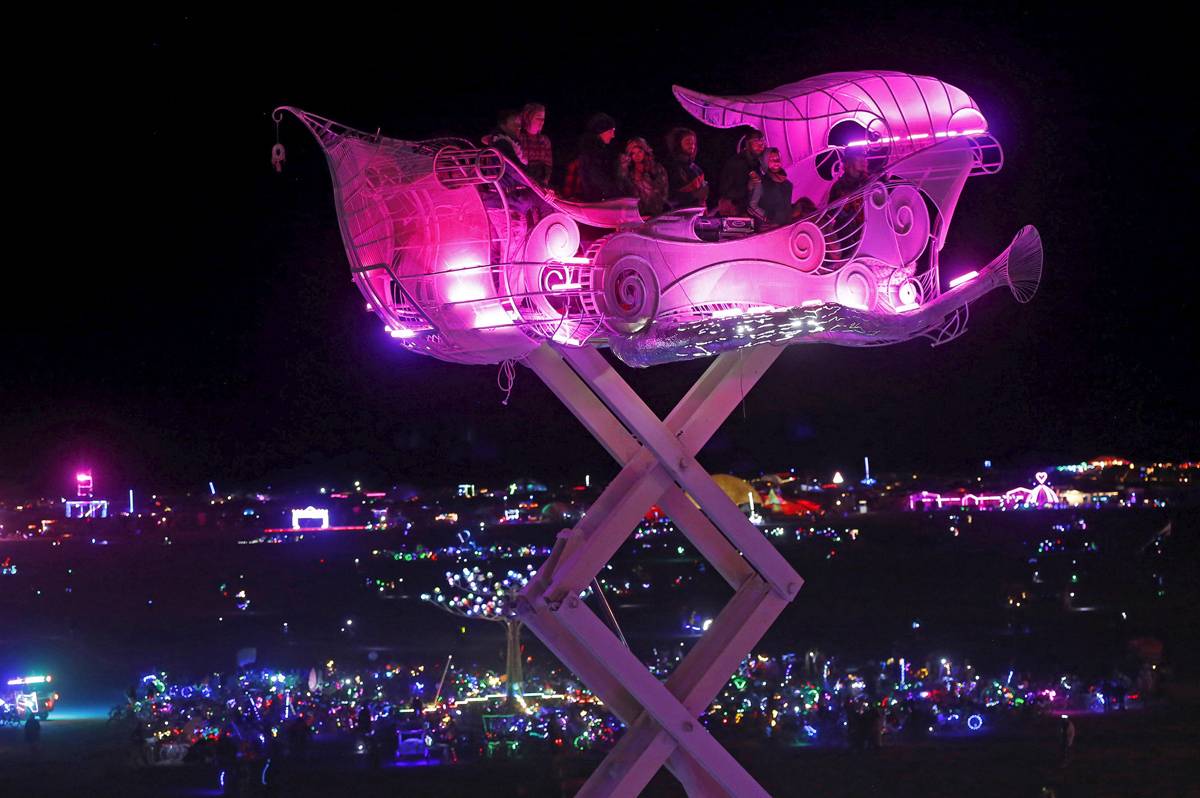 Ride through the sky (Photo by Jim Urquhart/Reuters)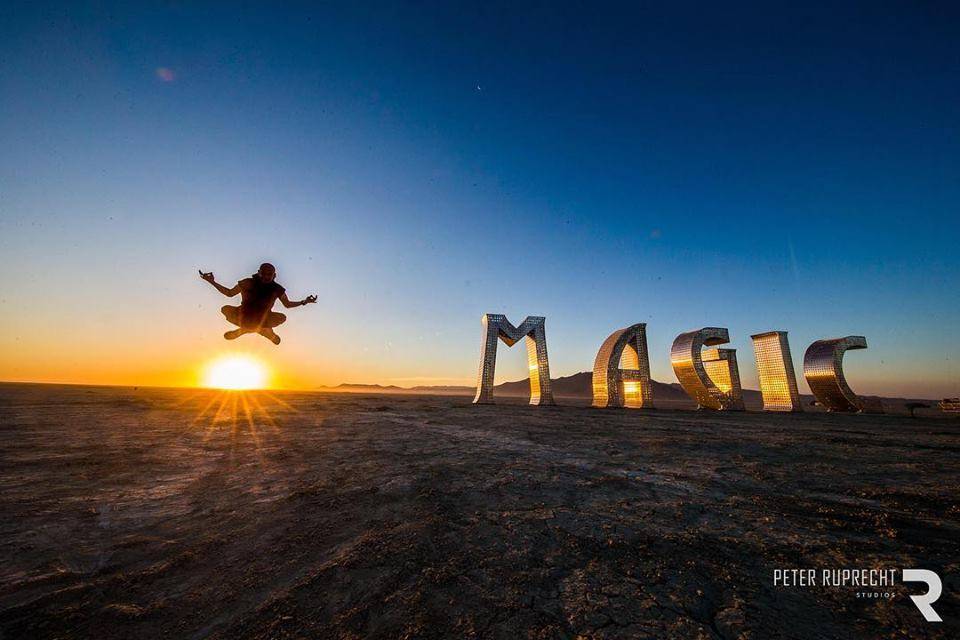 Magic (Photo by Peter Ruprecht Studio)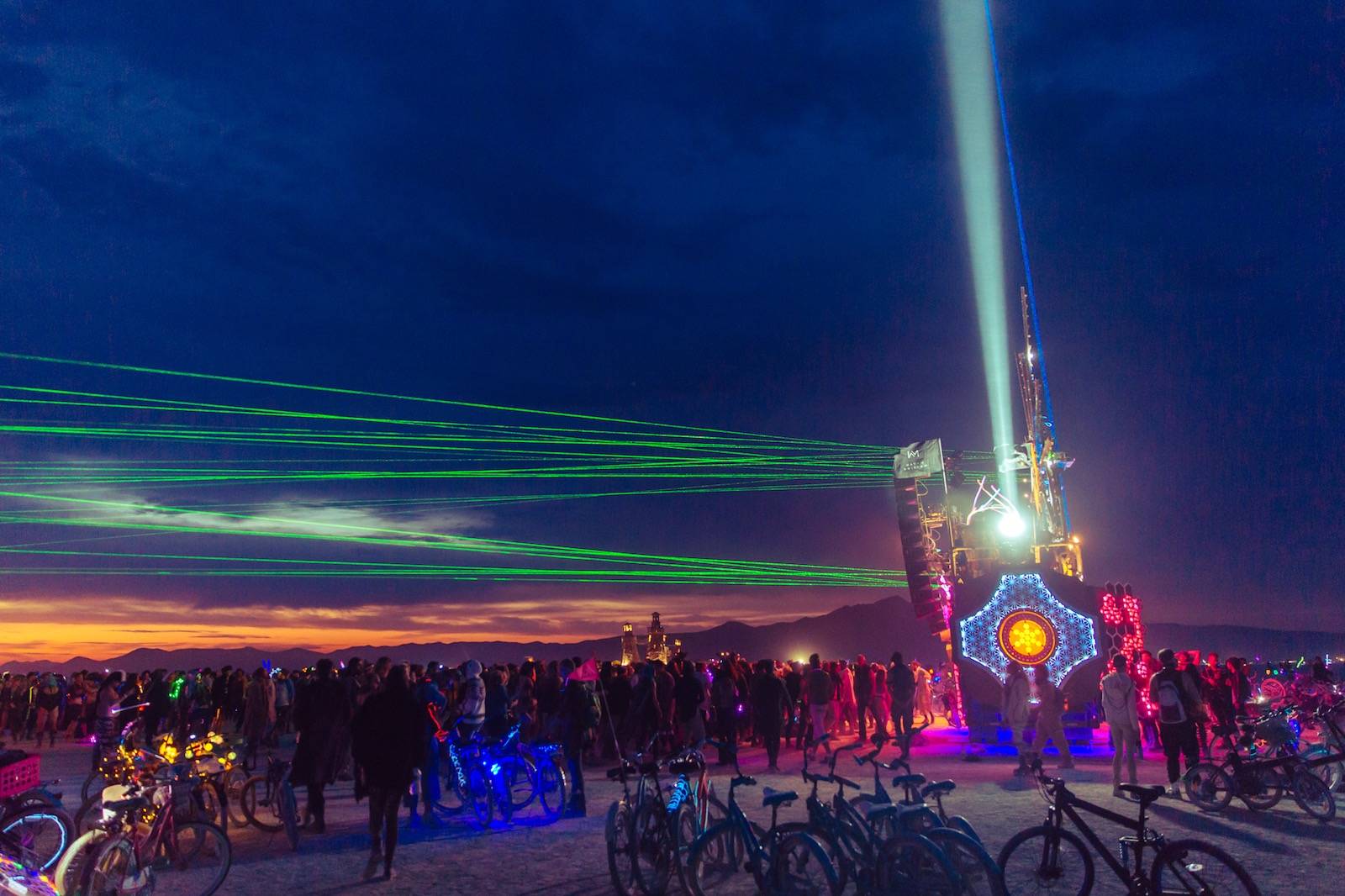 Laser show (Photo by Galen Oakes)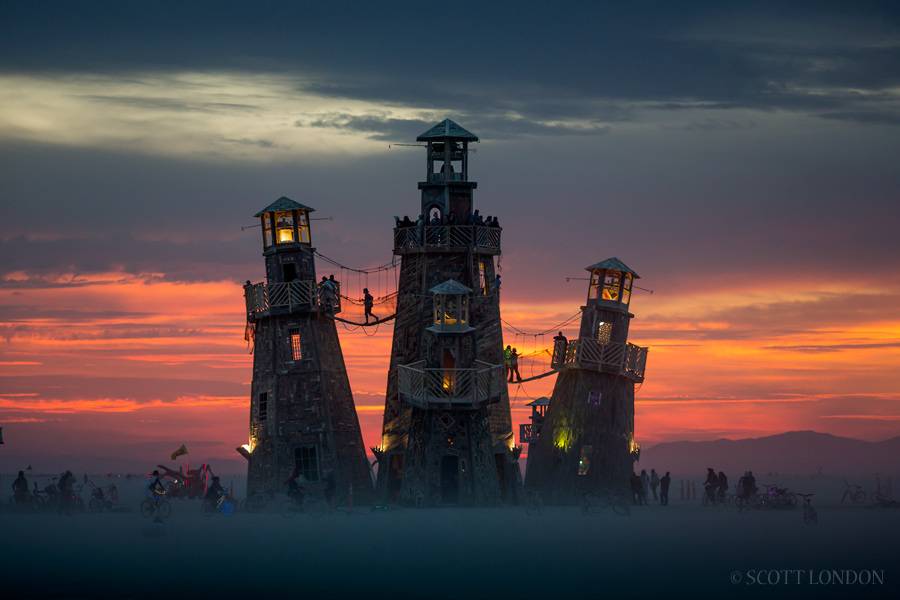 Burning Man 2016 (Photo by Scott London)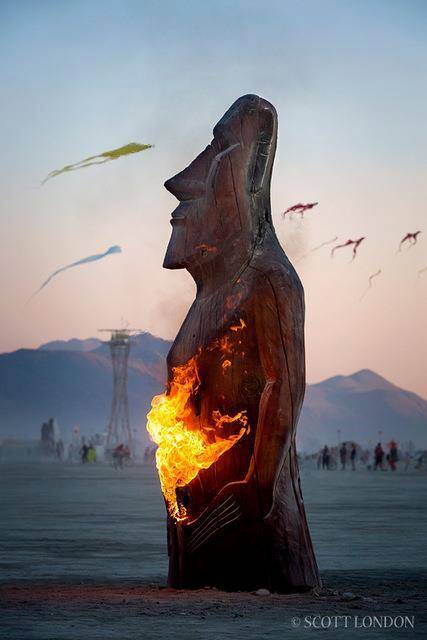 Sculpture (Photo by Scott London)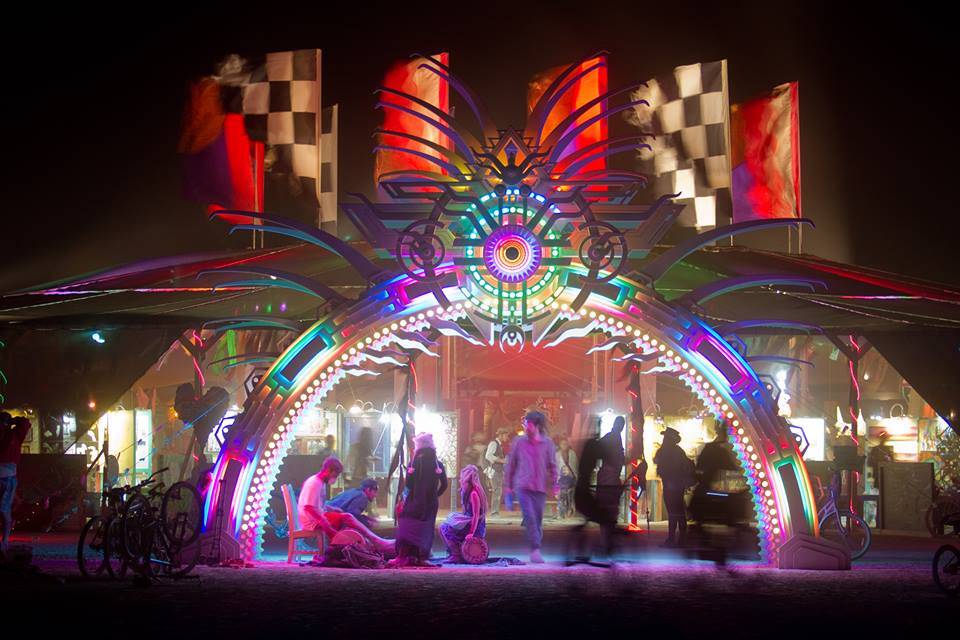 Gate (Photo by Tiffany Strouse Quihuis)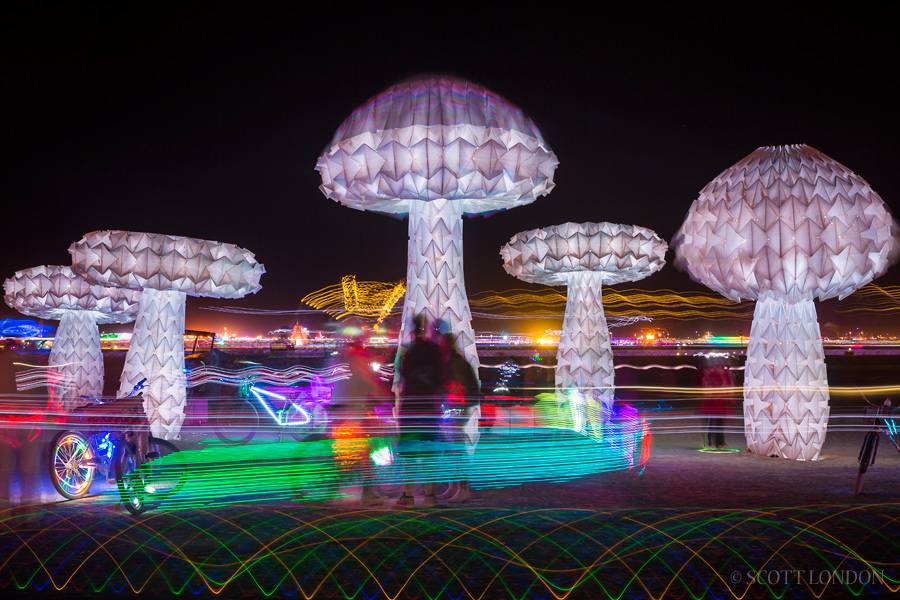 Mushrooms (Photo by Scott London)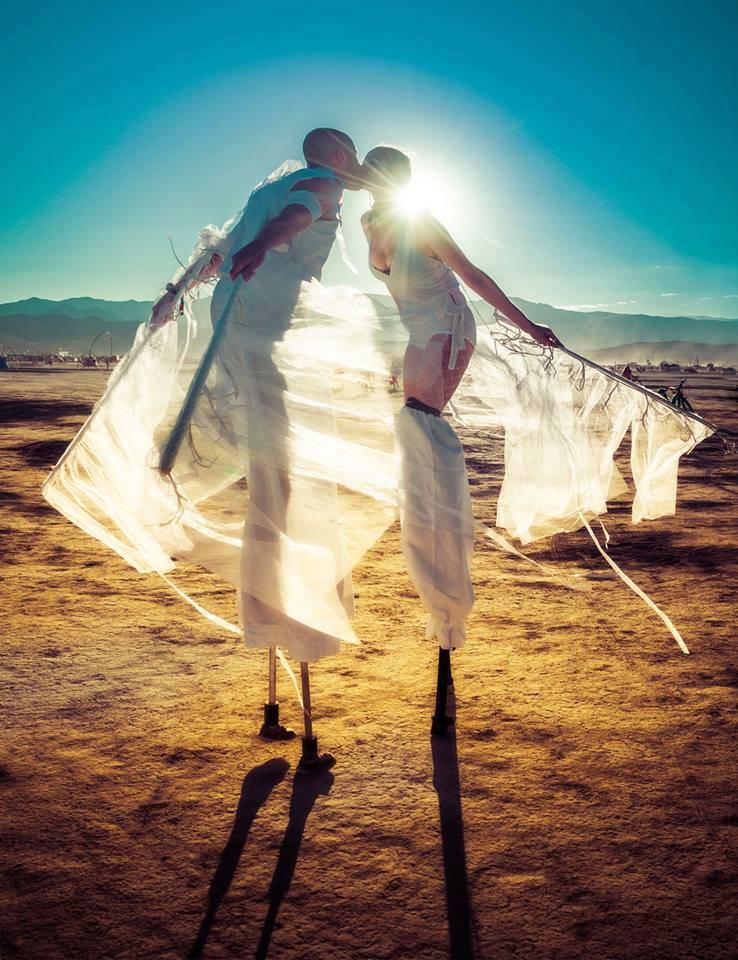 Love (Trey Rratcliff)