Burning Mountain Festival
The Burning Mountain Festival is an annual electronic art & music festival that happens every year in an amazing natural spot on a river bend in a valley in Engadin Mountains in the Swiss Alps. It is organized by the Burning Mountain Society, a nonprofit association and has been running since 2010. The festival has been growing steadily and last year's edition saw more than 5000 attendees. Musically you can expect the more progressive and offbeat side of psytrance on the line up.
Trancentral gathered for you some important Burning Mountain Festival information, and while you read it, why not listen to DJ Anneli set @ Burning Mountain 2013?
Burning Mountain Festival location:
Burning Mountain Festival takes place on a beautiful Swiss Alps setting that seem to be taken out of a poster. The festival location is in Zernez in a valley in the mountains of Engadin, on a river bend in an altitude of 1470 m above sea level. the festival grounds are spread across 37 acres. The village Zernez is within 10-15 minutes walking distance and offers infrastructure like hotels, restaurants, ATM machines and shops. The nature-loving resort Zernez is both the gateway to the Swiss National Park and the ideal base for exploring the fascinating region of Switzerland bordering Italy and Austria.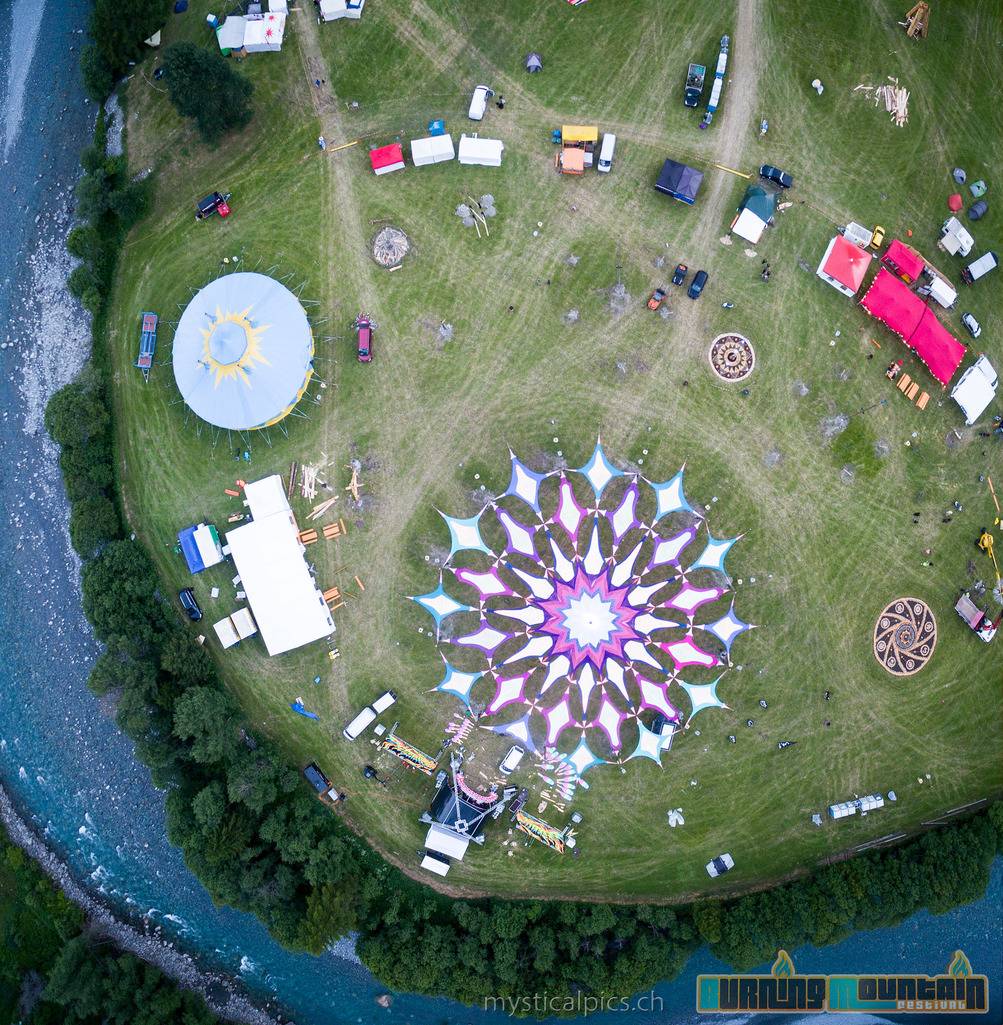 Ph: mysticalpics.ch
Who comes to Burning Mountain Festival?
The festival has been growing in the last years and sees more and more international crowd but the heart of the festival is still people from Switzerland and neighbouring European countries.
Music & Activities in Burning Mountain Festival:
Burning Mountain Festival contains two dancefloors – Trance and Chillout as well as different non music related activities and workshops, a cinema, art gallery, crafts market and a variety of food stalls (offering vegetarian options too).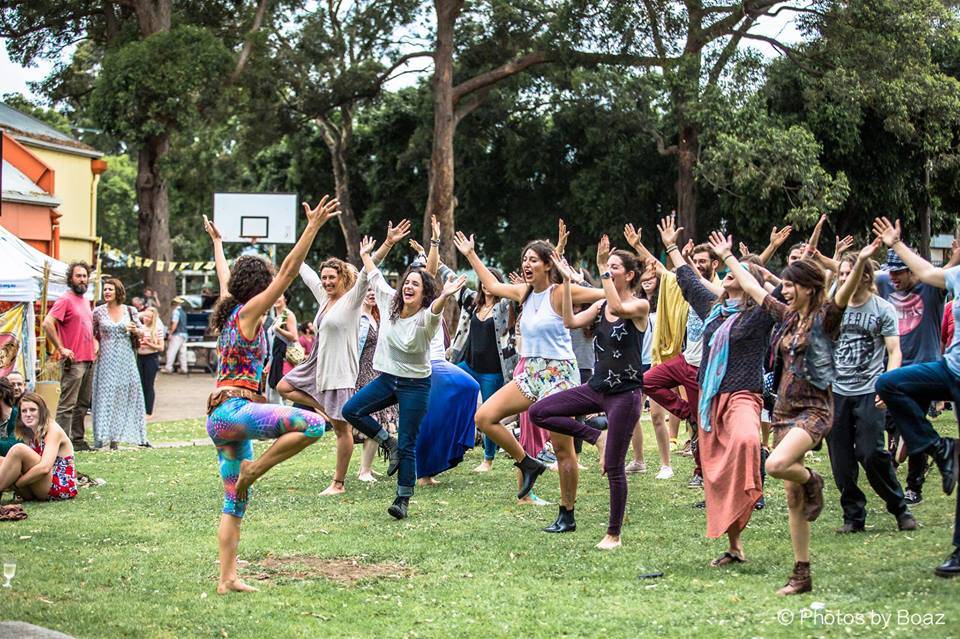 Ph: Boaz
How to get to Burning Mountain Festival:
If you come from far away, fly to the international airport of Zurich. Then, take a train from Zurich airport via Zurich main station, Landquart, Klosters and the Vereina tunnel to Zernez. If you wanna go by bus, there's a bus company from Budapest that offers rides to the festival (via Germany, Austria, Italy, Slovakia, Czech Republic, etc.). The Burning Mountain Festival website supplies more detailed information.
Some amazing Burning Mountain Festival photos: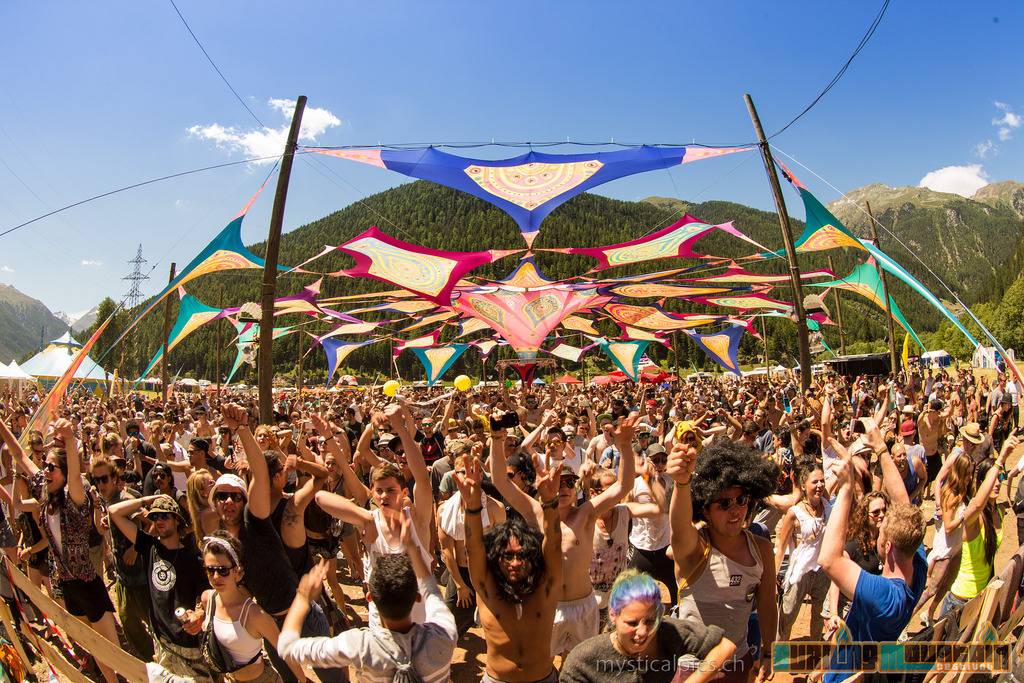 Ph: mysticalpics.ch, dancefloor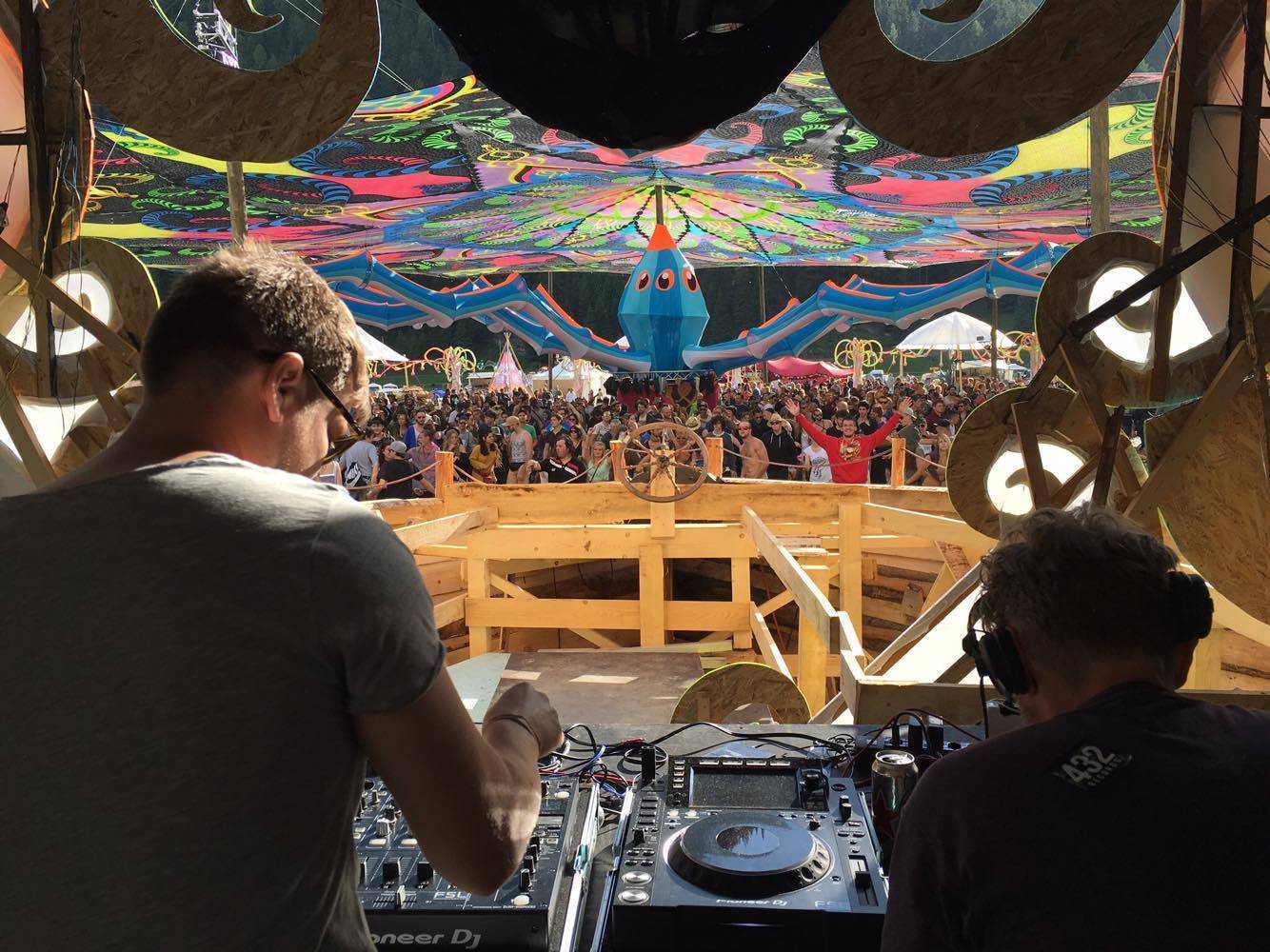 Ticon @ Burning Mountain Festival 2016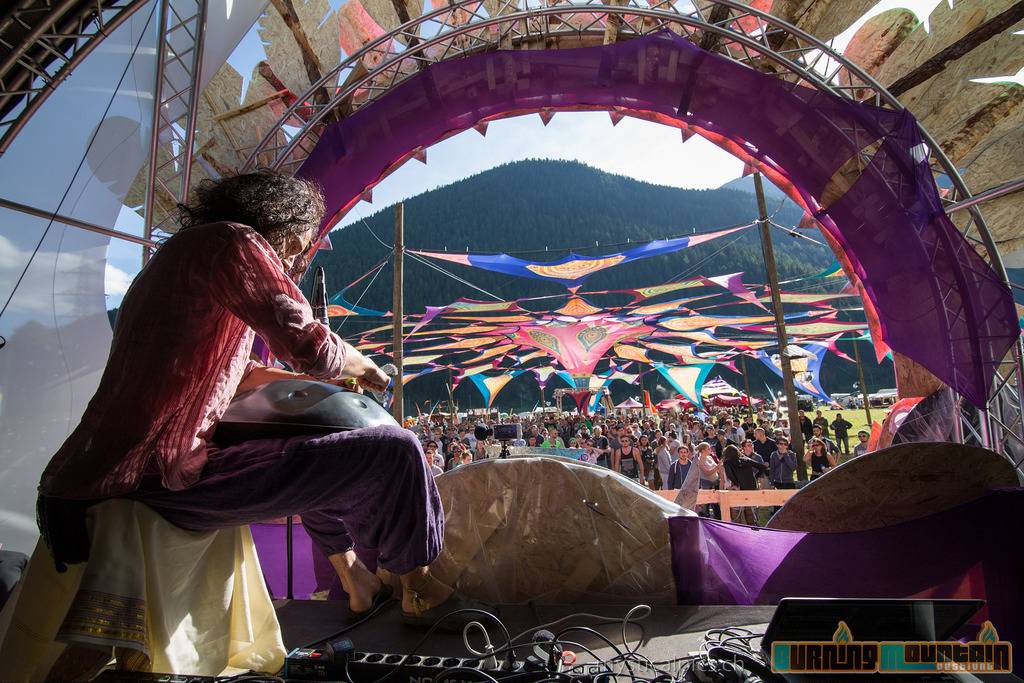 Ph: mysticalpics.ch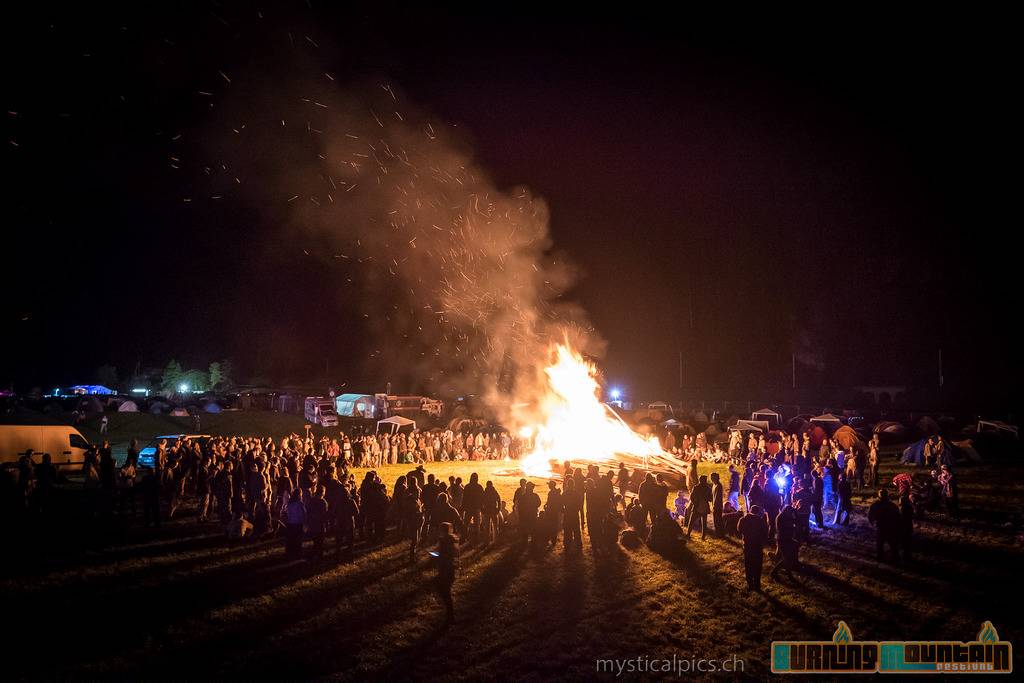 Ph: mysticalpics.ch, Fire gathering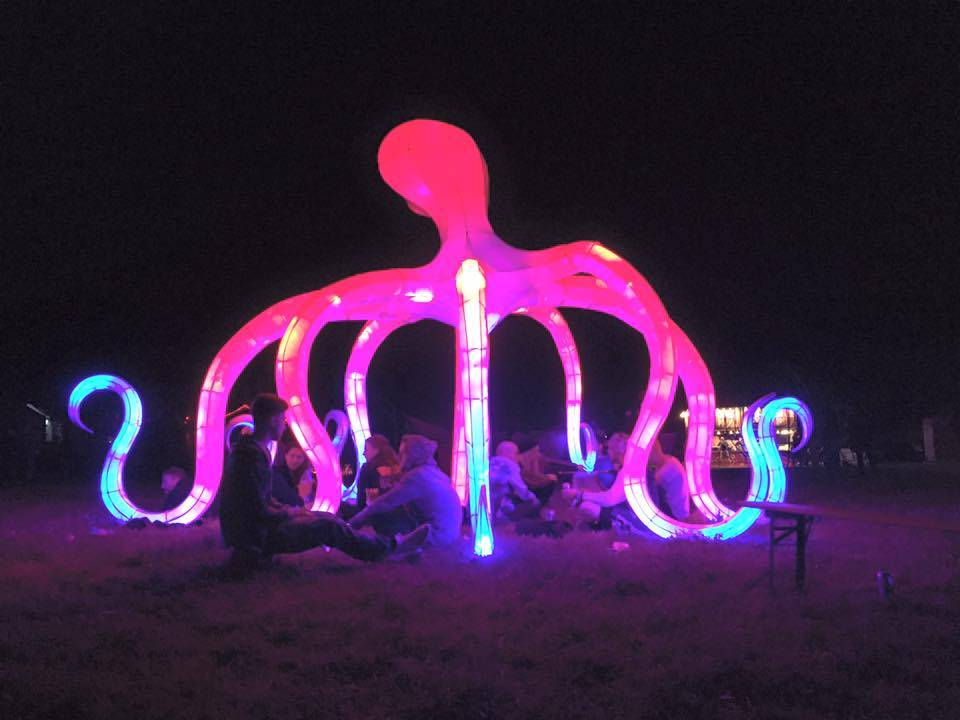 Ph: Michael Schöbe, Big Octupus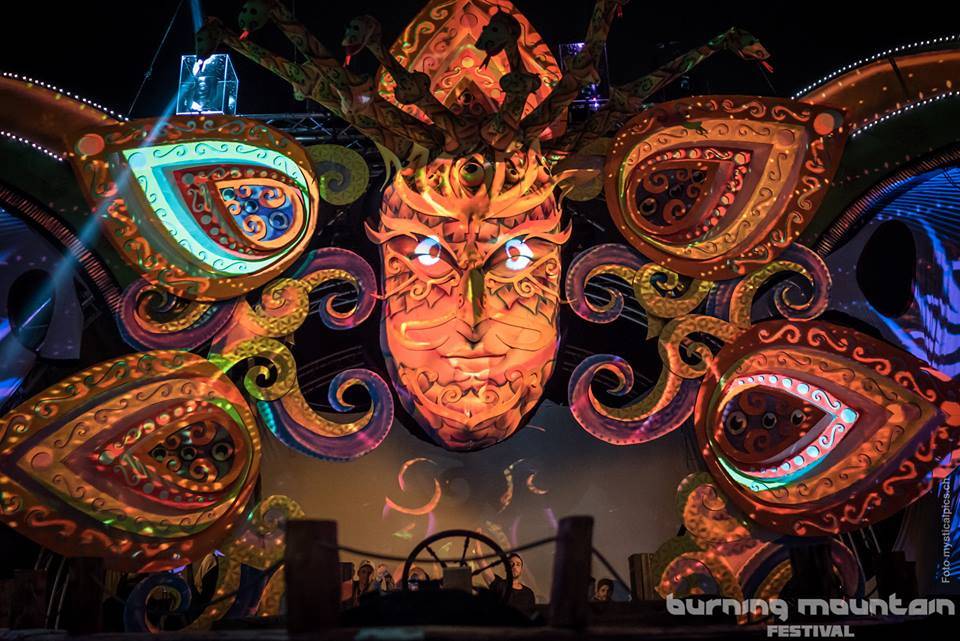 Ph: mysticalpics.ch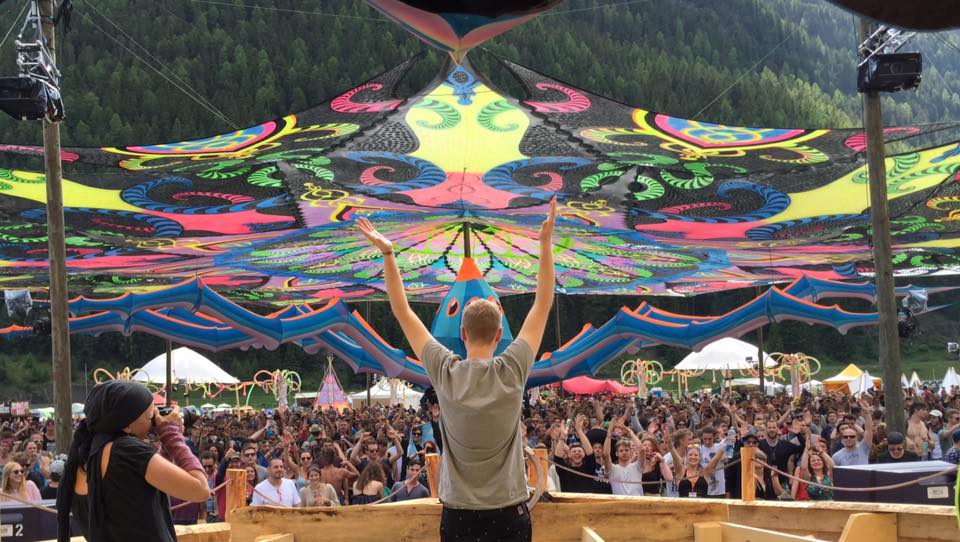 Ph: Phaxe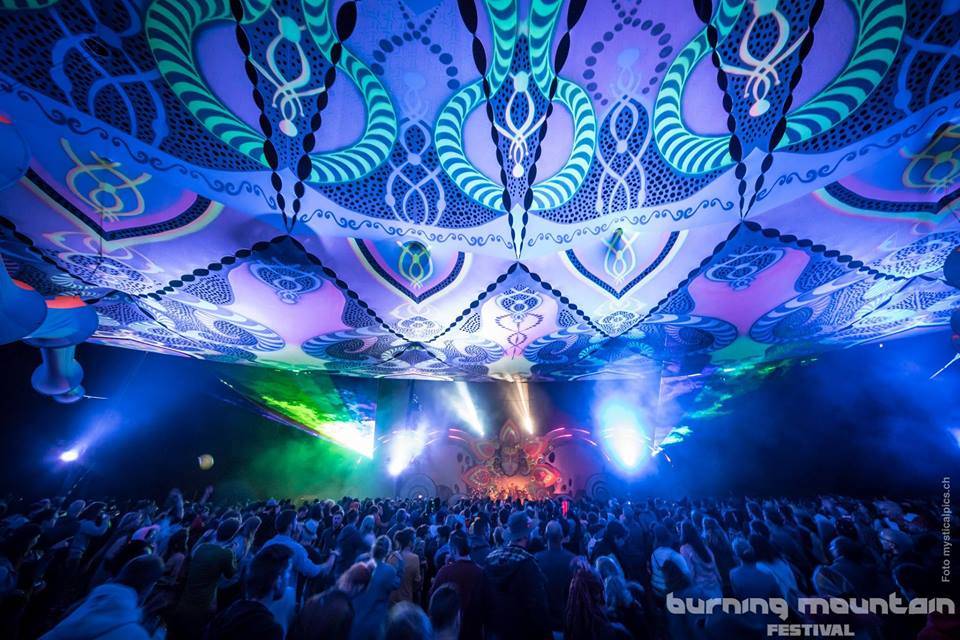 Ph: mysticalpics.ch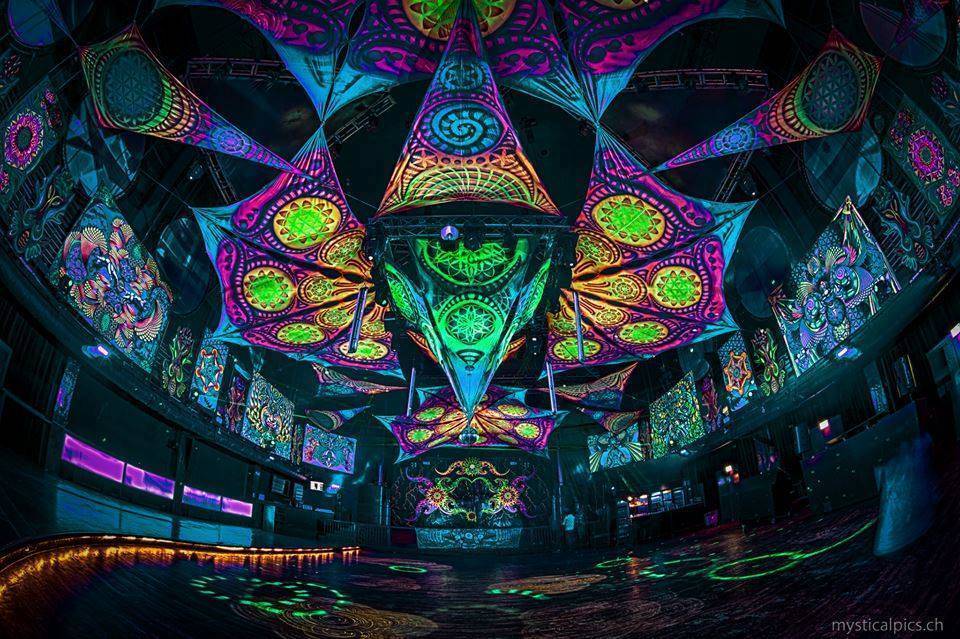 Burning Mountain Festival art gallery. Ph: mysticalpics.ch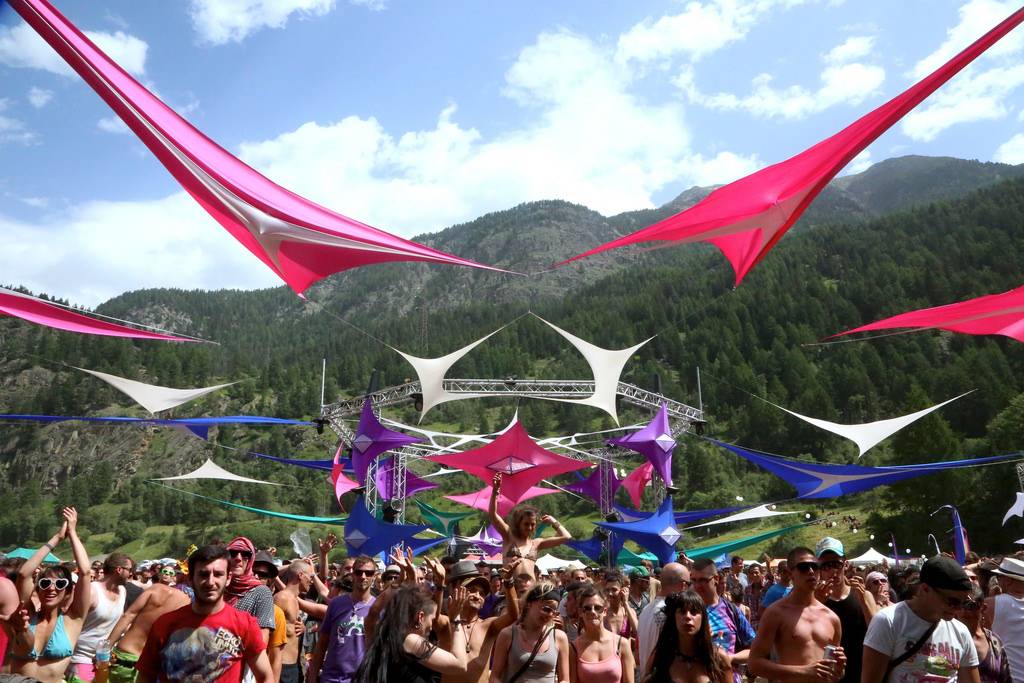 Ph: Burning Mountain Festival, dancefloor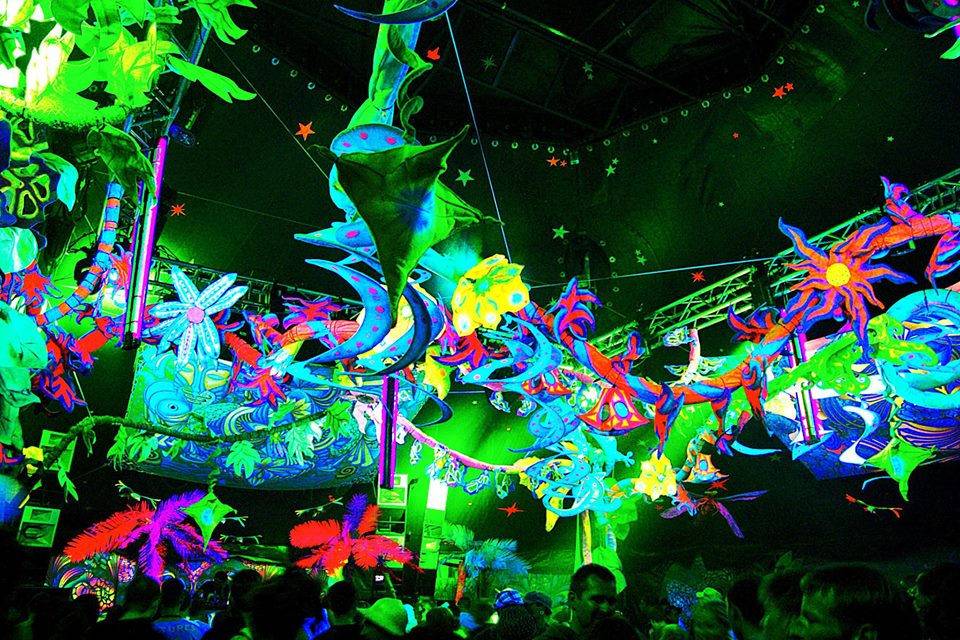 Ph: Burning Mountain, decoration from 2013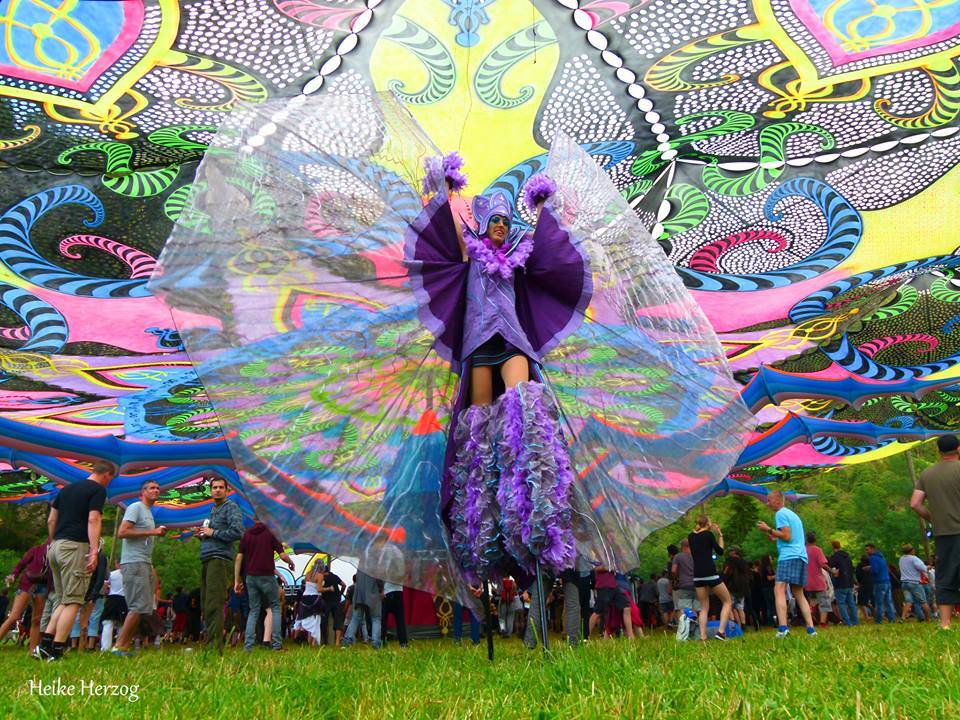 Ph: Heike Herzog, Circus on Burning Mountain Festival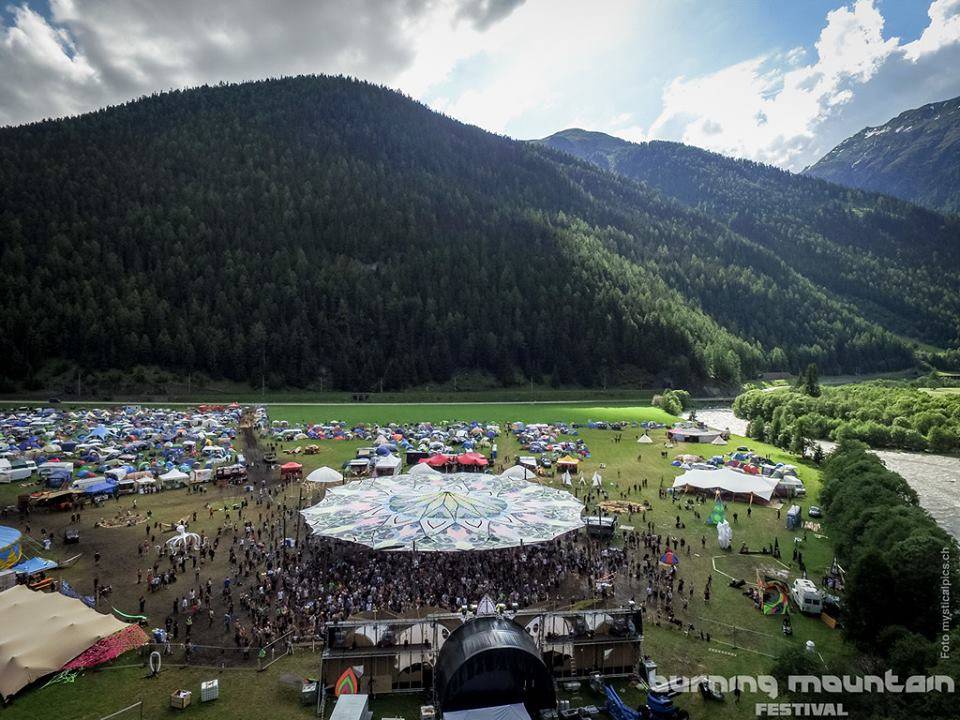 Ph: mysticalpics.ch, Burning Mountain Festival location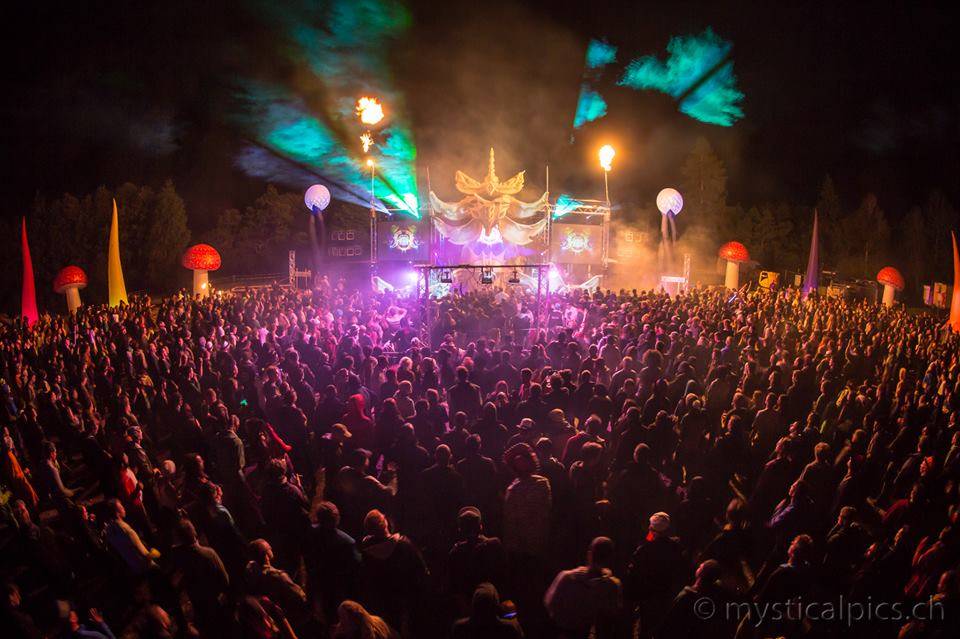 Ph: mysticalpics.ch, dancefloor at night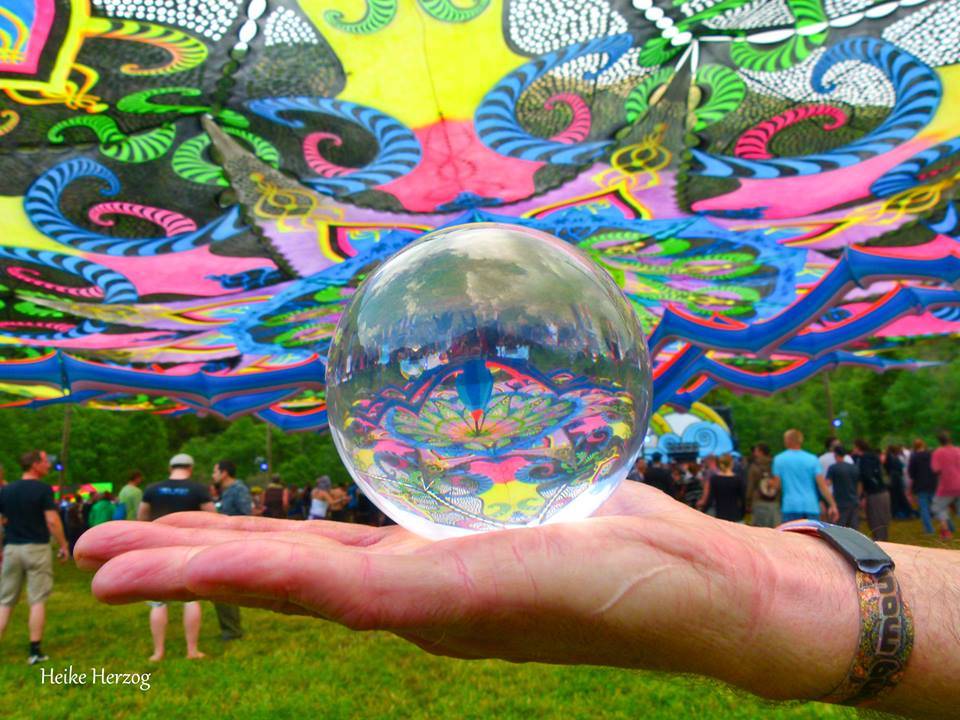 Ph: Heike Herzog, decoration through glass ball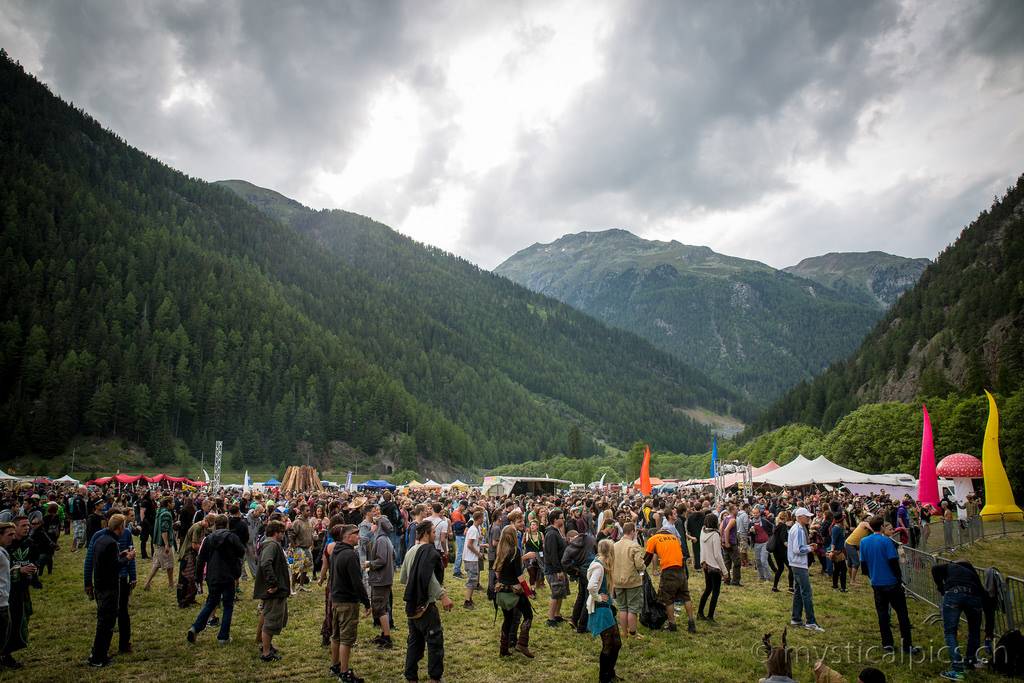 Ph: mysticalpics.ch, dancefloor in nature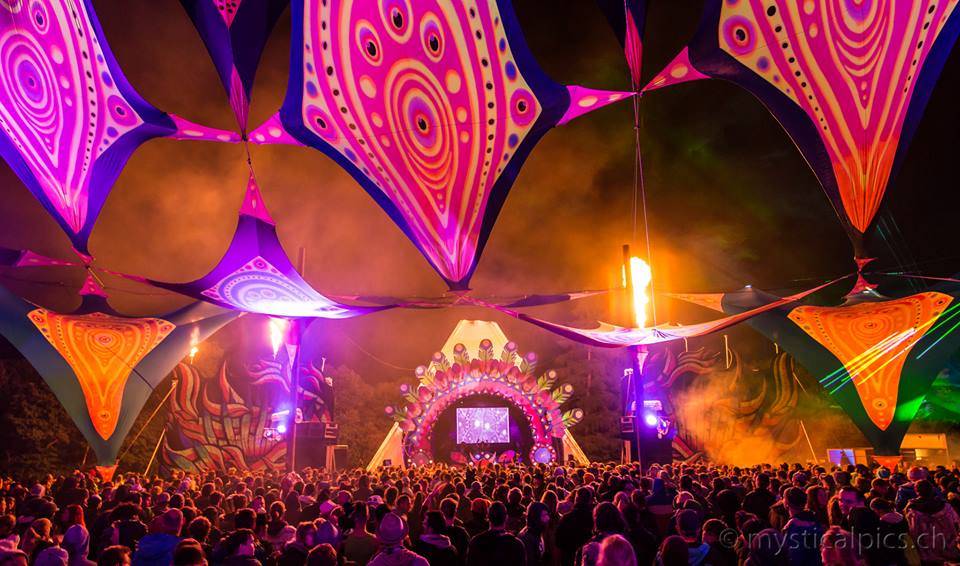 Ph: mysticalpics.ch, dancefloor decoration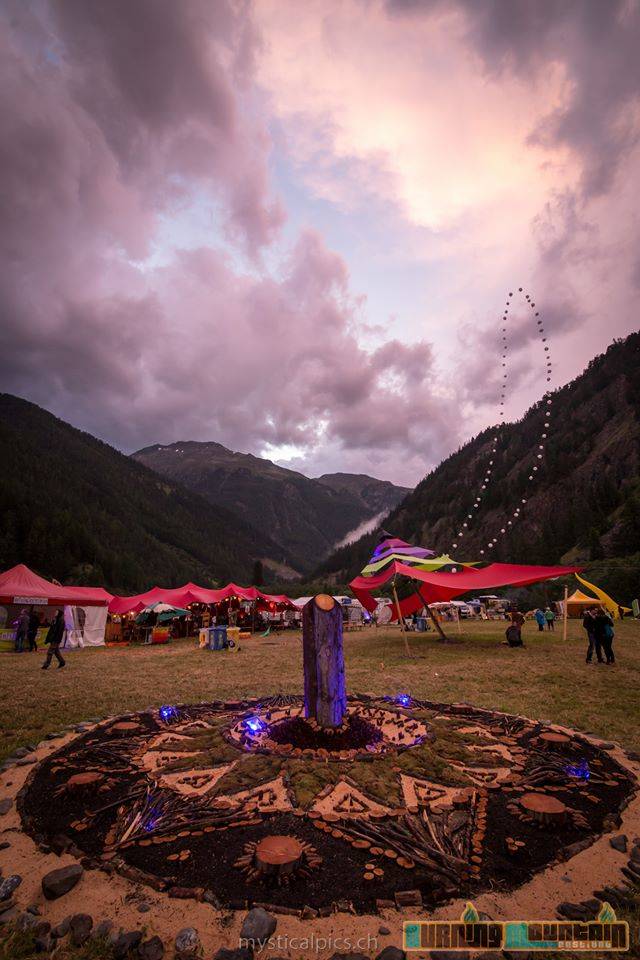 Ph: mysticalpics.ch, decoration