Magazine
The Legendary psychedelic artwork of Jack Kirby
Jack Kirby was an American comic book artist, writer, and editor who was responsible for the creation some of the most popular comics: Captain America, The Fantastic Four, Hulk, Thor and X-Men.
1971 saw Kirby leaving the place where he had created his most iconic titles, Marvel, and switching to a competitive firm DC Comics. There he worked on more psychedelic titles like New Gods, Forever People and Mister Miracle, that had not gone very well, but are now considered his masterworks by tany. In the mid 70s Kirby leaves DC Comics and briefly returnes to Marvel, but It didn't last. In 1977, Kirby announced he was done with comics to begin his second career as a concept designer for Hollywood and started work on Barry Ira Geller's "Lord of Light".
By the end of 1978, Kirby's work on Lord of Light was finished. Geller made up portfolios to shop around to studios, promising potential financiers that Kirby's set pieces would be turned into a grand theme park after production finished. No one got it. Both film and theme park folded in early '79. Jack Kirby died in 1994.
In 2000, retired CIA operative Tony Mendez appeared on the Bravo TV show First Person and for the first time admitted that the agency used Geller's failed Lord of Light project — renaming it Argo — to rescue hostages.
Check some of Kirby's amazing out of this world artwork below: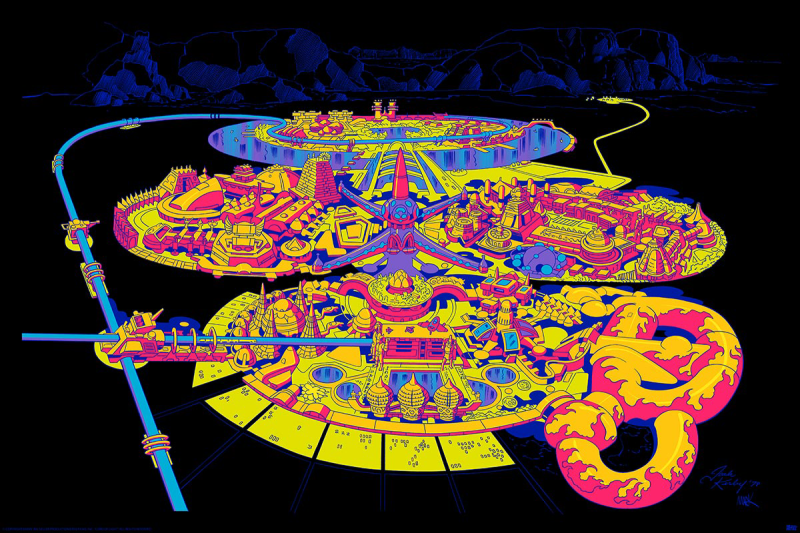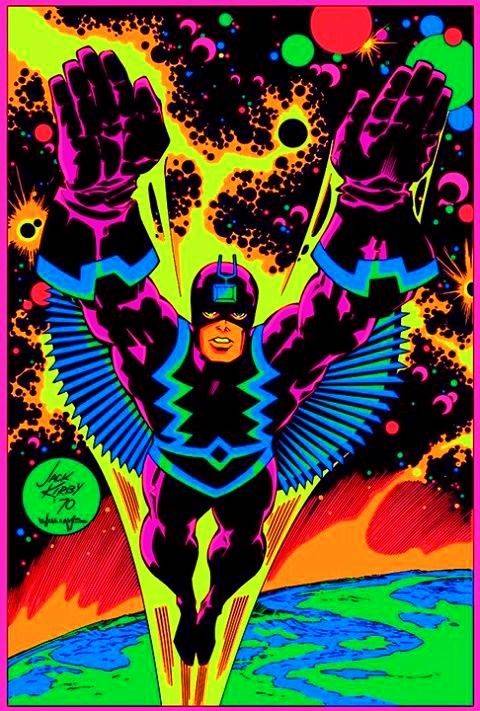 Black Bolt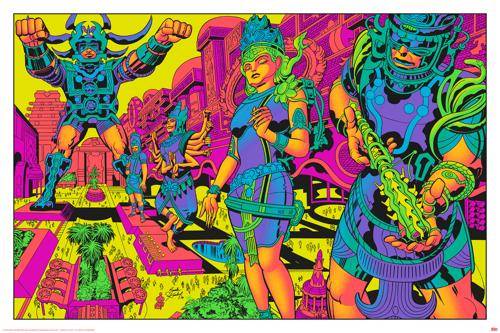 Brahmas Pavilions of Joy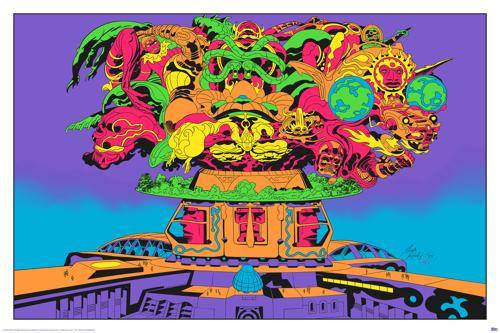 Brahma Supremacy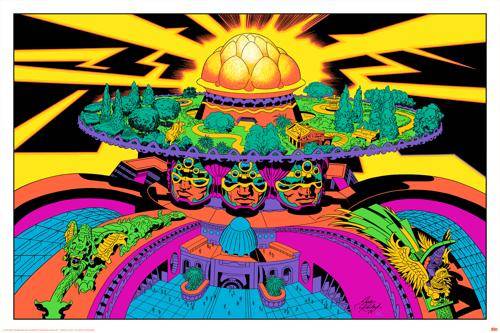 Chambers of Brahma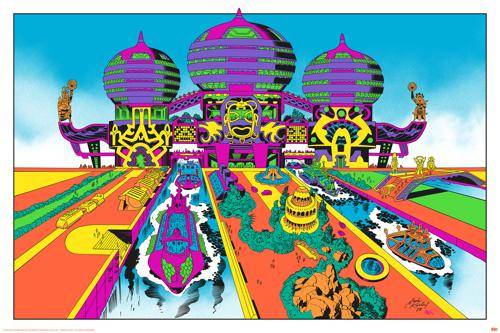 Hostel Of Hawkana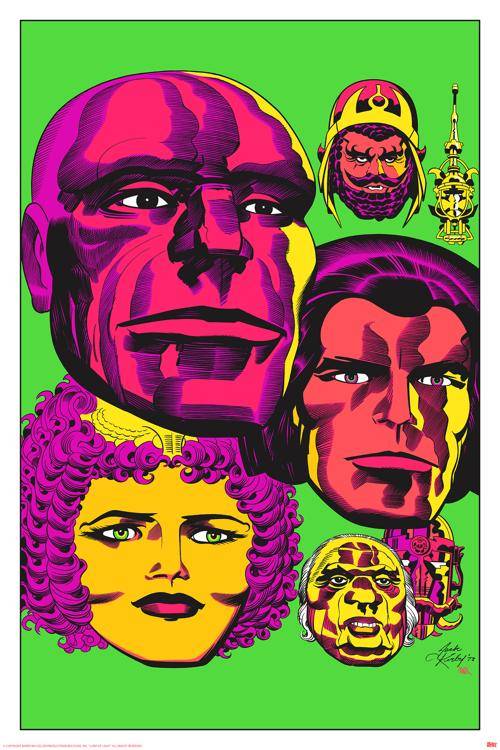 Lord Of Light heads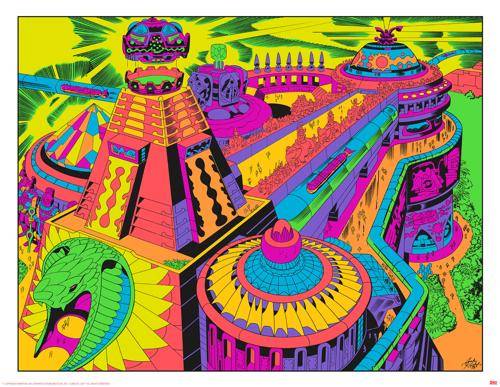 North East Corner of Heaven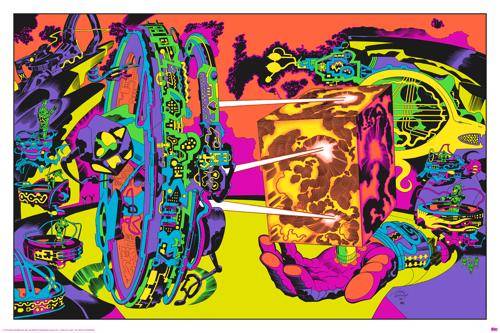 Planetary Control Room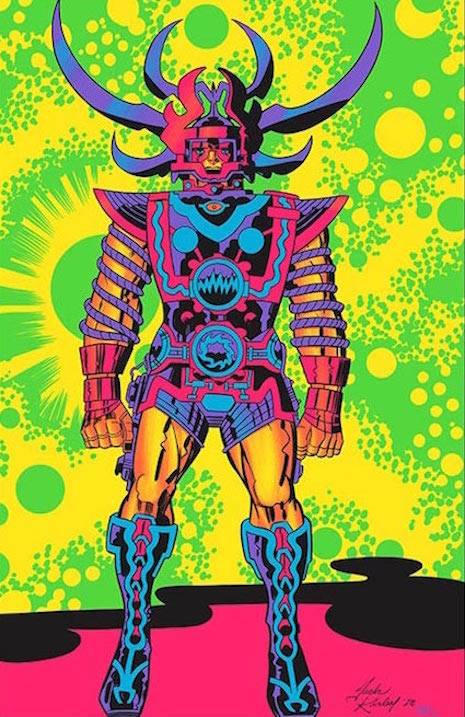 Sam