Magazine
Andy Kehoe – creatures from another dimension
Andy Kehoe – creatures from another dimension
Andy Kehoe was born  in Pittsburgh, Pennsylvania, 1978.  He graduated from Parsons School of Design n New York 2003, with a BFA in Illustration. What we love most about his art is its ability to appear totally alien and out of this world and at the same time convey universal human emotions and situations everyone can relate to.
His paintings represent a blend of mythology and nature, through which his hybrid creatures are trying to convey love, mortality, betrayal. He paints on wood panel, and combines wet oil paint with wet resin, which produce some amazing results.
,,It was inspiring to use a new medium that was seemingly only limited by own imagination,'' says Kehoe in Wow x Wow interview. He enjoys his spontaneous work because it's provides the ability to express itself creatively.
The first piece of artwork that he sold was in Middle School, It was a pencil drawing on computer paper, and it was a caricature of Scottie Pippen of the Chicago Bulls.
Check out some of his work through the years below.
More from Andy Kehoe:
Website: http://www.andykehoe.net/
Facebook: https://www.facebook.com/AndyKehoeArt/
Etsy: https://www.etsy.com/shop/andykehoe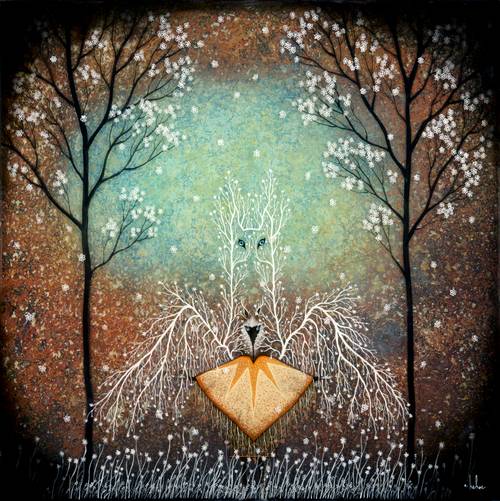 Awakening the Unseen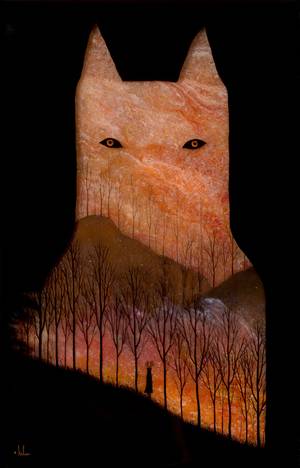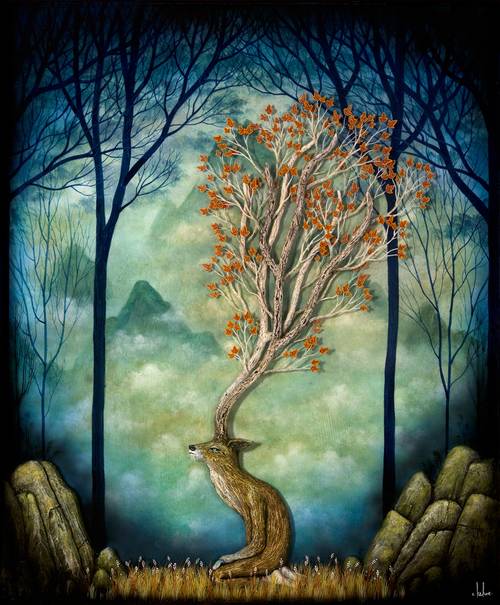 Face the Inferno                                         Bearer of Wonderment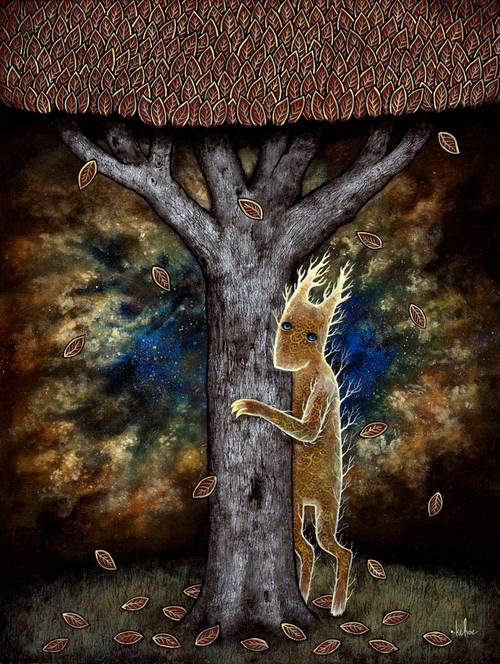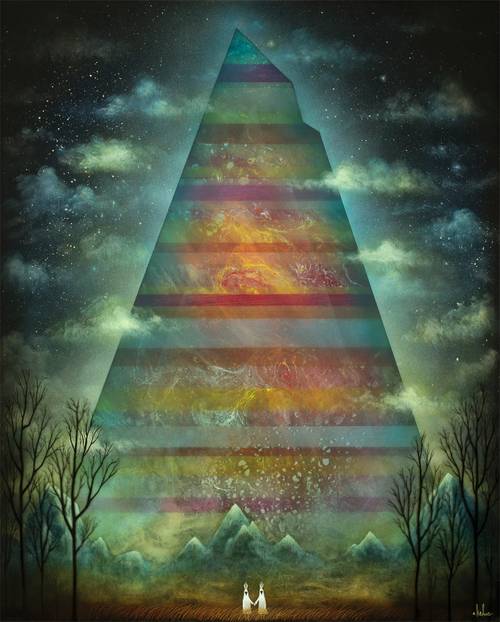 Affinity to Unfamiliar Worlds                          Joined Under A Fantastic Hope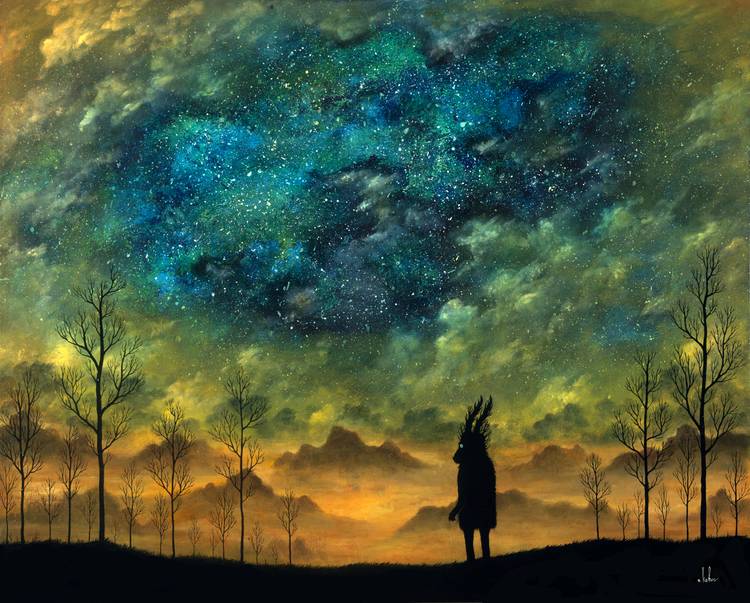 All Turns to Brilliance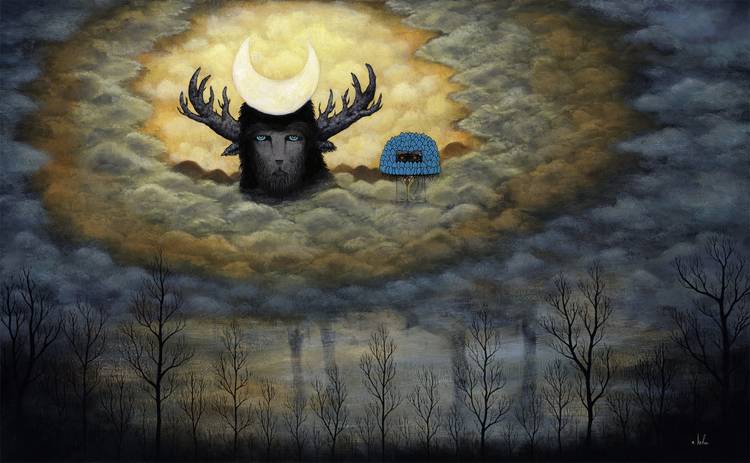 Parting the Darkness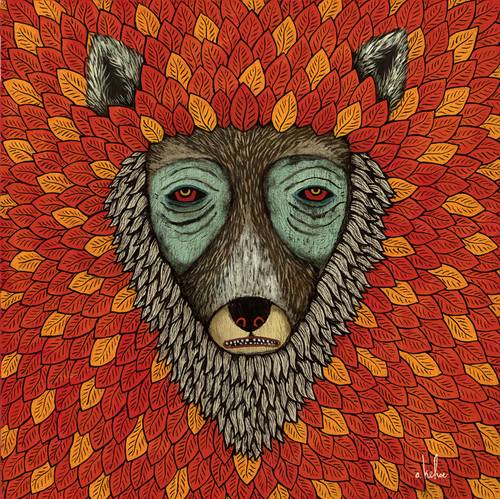 Red Leaves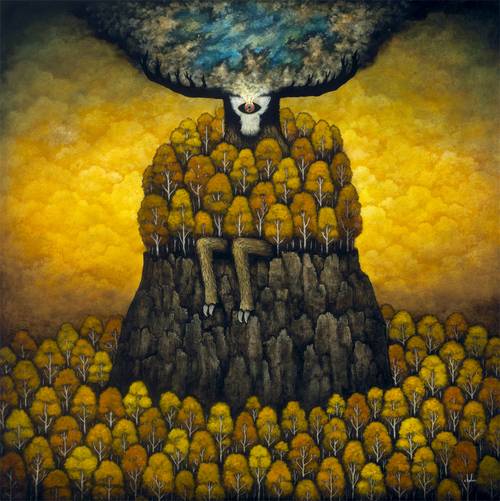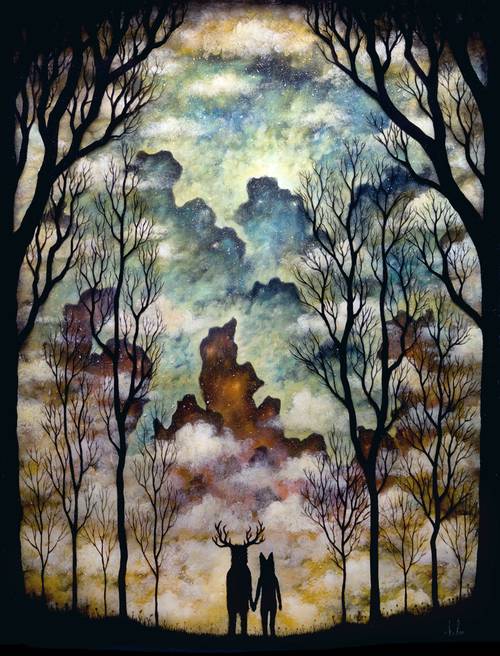 Bring Forth the Tides of Night                                       Together at Threshold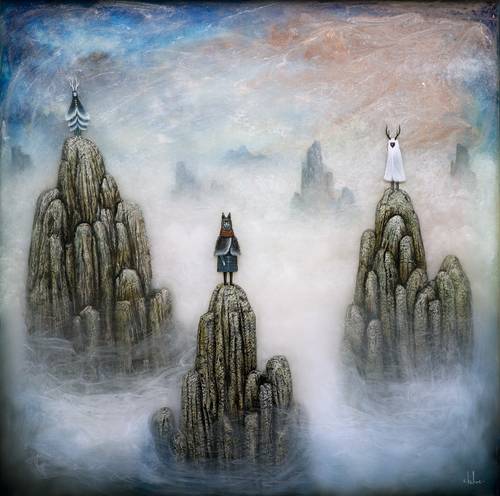 Brothers Of Shrouded Peaks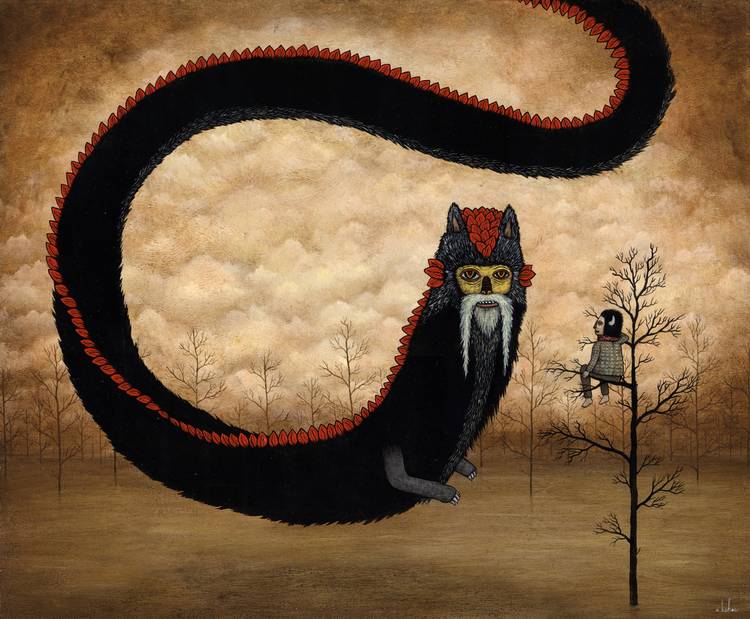 Forest Flood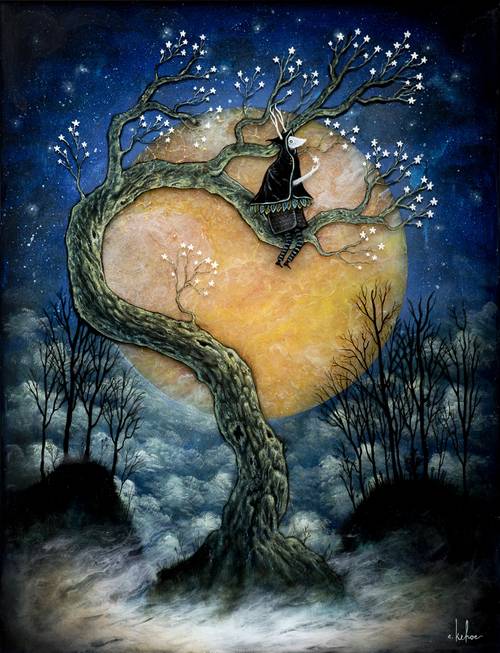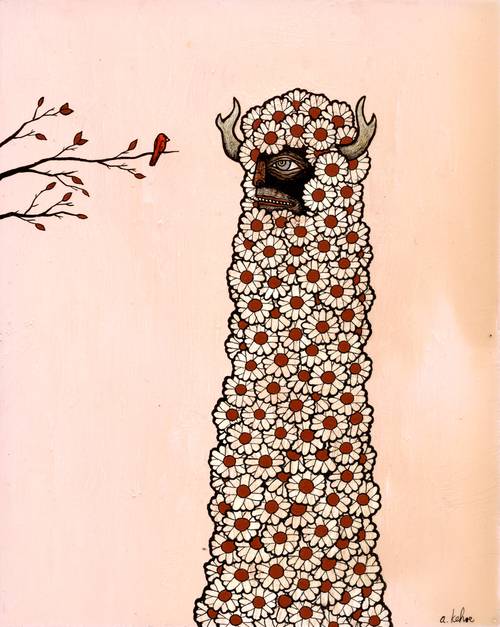 Night Bloom                                                         Greeting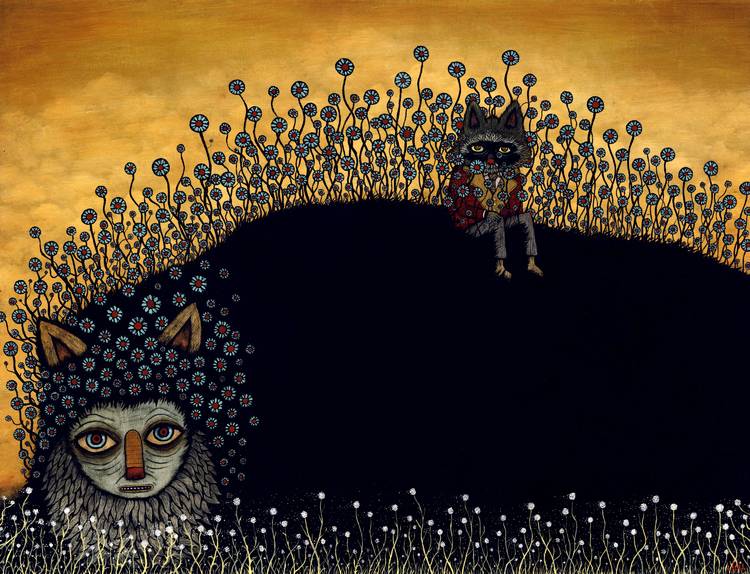 Solace in the Unknown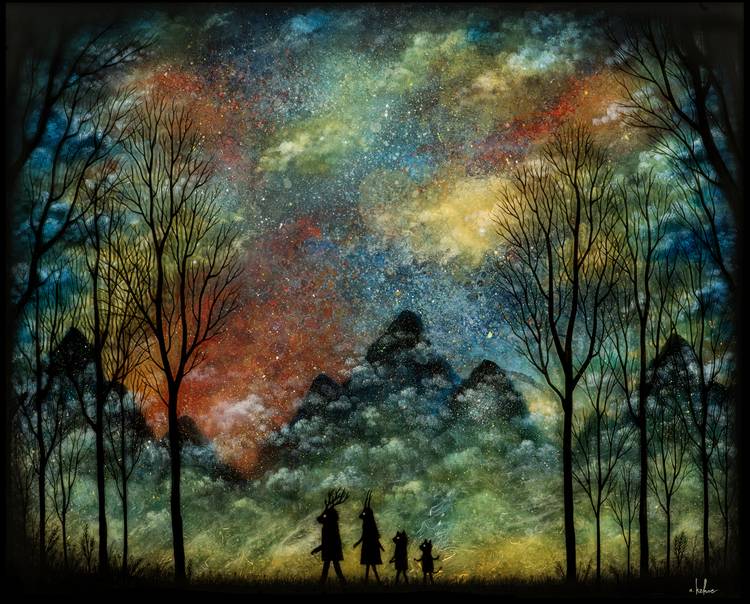 Our Wondrous Journey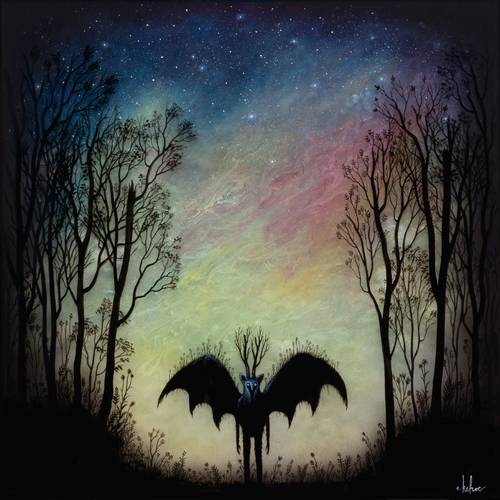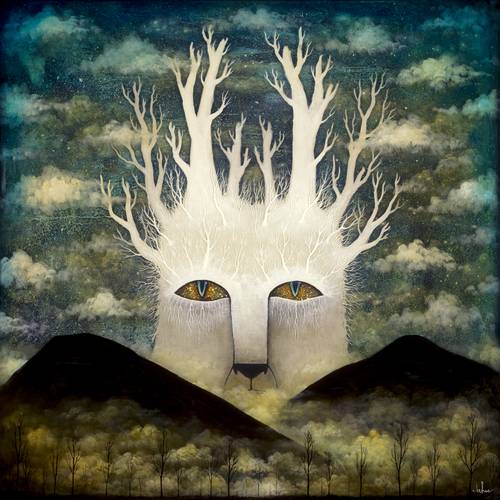 Young is the Night                                                 Watch Over Me