Magazine
Liftshift Interview – It's about cataclysmic elevation
You might have heard the name popping out here and there over the last decade, you might have heard his hypnotic rolling atmospheric tracks, noticed his growing appearances on the big festival line-ups, but most of you probably didn't know that Eric Biji, Liftshit, has been a part of this culture for 20 years already. He has a new remixes album out on TechSafari Records, and we figured it's a good occasion to get to know him better.
While you read you can listen to the full album in one playlist here:
Q: Who is Liftshift? What does the name mean?
A: The name literally means to lift and to shift, levitation and shifting into a higher dimension. Liftshift is the character that would show up anywhere and just by his energy and presence the atmosphere would become electric, borders dissolving  and a cataclysmic elevation would be experienced.
Q: Do you remember the first party you went to? Were you hooked at once? Any interesting story? 😉
A: The first party I went to was in 1995 and was called "Acid Rain" by a promoter called "Namaste". At this party I had no idea who was playing and what the DJs and live acts were doing in the booth. A lady friend at the time told me to go with her to this party and said that I would like it, compared to some of the experiences I had at House parties or Techno evenings. We took acid together and went to the party. When we arrived at the location it seemed to be a huge old squatted warehouse. Outside the venue it was the characterful  "Hell's Angels" on the door politics and there were acrobats dressed from head to toe doing fire- shows and involving the crowd in their shenanigans.
Once inside and moving onto the dancefloor I was overtaken by the intensity and energy of the music and decorations so I got sucked into and absorbed by that psychedelic wonderland, it was love at first vibes.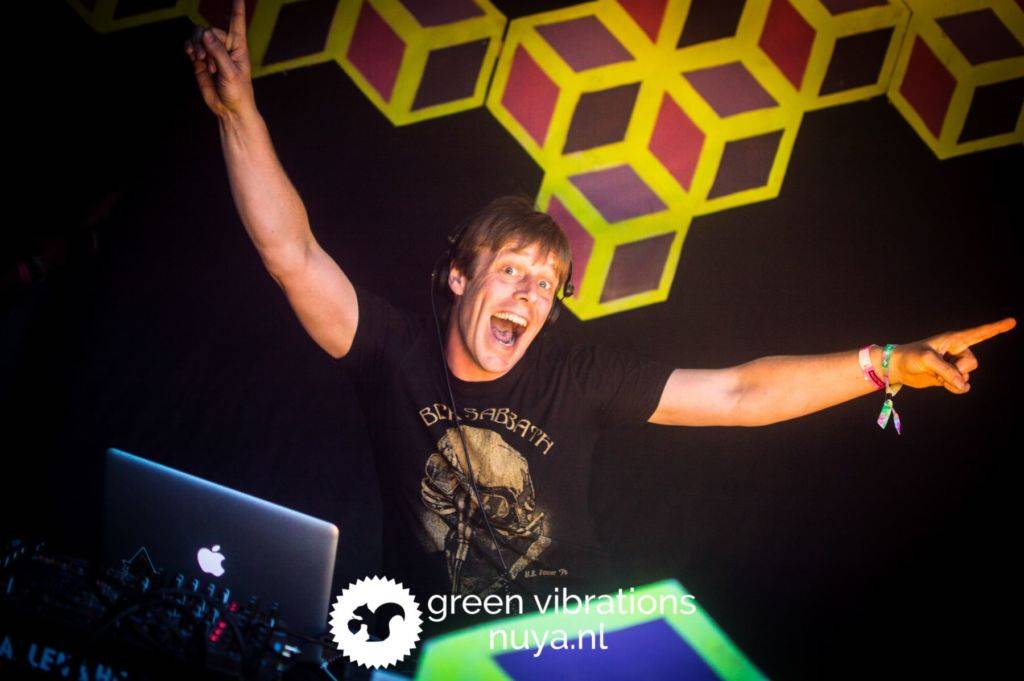 Q: Tell us a bit about your journey from that party to become Liftshift
A: It was soon after this that I ended up in an afterparty and figured out that all the music was actually coming from Vinyl's and that you could actually buy the music in an underground music store called "The Groove Connection". After practising for around 6 months 24/7 with my collection of around 50 vinyls procured over that time consisting out of psy acts Astral Projection, Sandman, Etnica, Hallucinogen, X-dream, Transwave and Koxbox, amongst many others, I played my first gig in the fall of '95 in an afterparty on the same place as where I went for my very first Goa Experience in Amsterdam mentioned above. From there on I started playing on many parties in and around Amsterdam. A little bit later in the summer of '96 my friends and I started putting up illegal outdoor parties in the nature around my birthplace outside of Amsterdam where hardly anybody ever heard of Goatrance yet. Since then on I have been playing steadily as a DJ in many parties in and around Holland under the name DJ Yoda. The first time I played in Hungary in '98 I met Ramon Sterman from the acts Cosmoon (Boom! Records) and Twisted Travelers (Flying Rhino). He was keen on having some fresh ideas in the studio and I was super psyched to be operating on the next level of Goa Trance through production and studio work. After around 5 years of random studio work and a handful of live shows it was in 2005 I released my first track as Liftshift on Sonic Dragon Records from Hong Kong.
Liftshift made for Trancentral a playlist of his top Goa & Psytrance tracks ever. Have a listen: 
Q: You've been releasing for quite a long time, but at a leisurely pace, what are the reasons?
A: Yeah that's right. Before 2012 I had been releasing very slow never fully conscious of how important it is to set your music free (reading it back now it seems logical though).
I have been releasing as Liftshift from 2005 onwards but never felt really free in my music, never happy with the quality of the audio. I must have made a hundred unreleased tracks but it was only when I started releasing more frequently around 2013 that I got more feedback and appreciation and started to feel comfortable and excited with my work.
Since 2012 I have been releasing at a more steady pace and from around 2014 around 8 to 10 tracks a year on several EP's and compilations.
Sample some of Liftshift music in this Playlist he made for us with 10 of his favourites: 
Q: So now your first album is actually a remixes album – tell us about it?
A: It was last year that Rikam released my first EP on Techsafari Records. It had a remix made by Tron of a track of mine called "Grey Area" released on Moonloop Records from Switzerland in 2010. Releasing this remix got Rikam to think and he proposed to me to do a mini remix album prior to my solo album. I didn't have to think about it for a second and immediately started thinking of a line up and artwork. As time progressed we got very excited and decided it should be a full album. Over the last year our plans flourished and we got all the involved artists excited who in return delivered us with a range off 1st class bangers.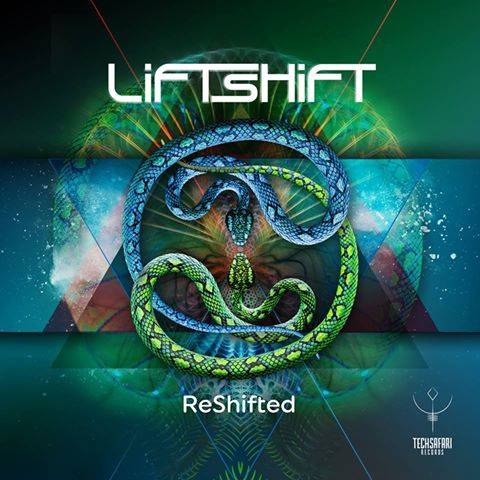 Q: It is released on TechSafari, a Canadian based label, how was the connection formed?
A: My connection with the label owner and manager Eric, DJ Rikam, goes back to 2009. It was Wouter (Zen Mechanics) who played a remix I made for "Visua" at his Eclipse Festival as the last track in his set. Eric heard it and got curious about Liftshift and contacted me on Skype. Ever since then we stayed in touch exchanging experiences and sharing our musical tastes.
Check this special mix made for Trancentral of the new album: 
Q: Future plans for Liftshift?
A: Well, apart from some killer festivals coming up for the summer in Europe, I am working on my debut solo album right now, which recently got promoted from sketches to half way there. I am planning to have it finished in the end off fall of this year.