Interview with Zyce – New album, new dimension
Zyce has a new album, fifth in number, and so called "Fifth Dimension", out on his own label, TesseracTstudio. It's a good enough reason to chat to one of the leading figures in the Serbian trance scene and learn how he found it's way to Psytrance, how Zyce came to be, and of course about the new album.
While you read you can listen to the full album here:
Q: Who is Zyce? What does the name mean?
A: Zyce is a progressive psy trance project created by Nikola Kozic from Serbia!
The artist name "ZYCE" is formed from the part of my last name ZIC, do not mean anything, which can only be a good thing!
Q: Do you remember the first party you went to? Were you hooked at once?
A: Off course yes !! The event I went to and that really open my mind to it, was an X-Dream live show in the middle of a very old fortress in the center of the Belgrade!!
That was the moment which changed everything for me!!
Q: Tell us a bit about your journey from that party to become Zyce.
A: For sure that was a challenge even to think of!! But the wish was too strong!! In that time in my country there was almost no Internet to find. There was no one to ask, no tutorial to see. Until I finally found a person who found me a basic Cubase to try. Damn, how many hours I spent with it. This was the time of college as well. Slowly my grades went down, I started sleeping in classes… But at that time, the only things that mattered were the loops and attempts I made during the day and night. I had only an old Hi-Fi from my father I could listen with! The only music was in my mind !!
I felt it so much – this is what I wanna do! And step by step, day by day, hour by hour, the focus on music grew bigger and bigger, until I finally made something worth sending. Labels answered straight away, and track by track, here I am !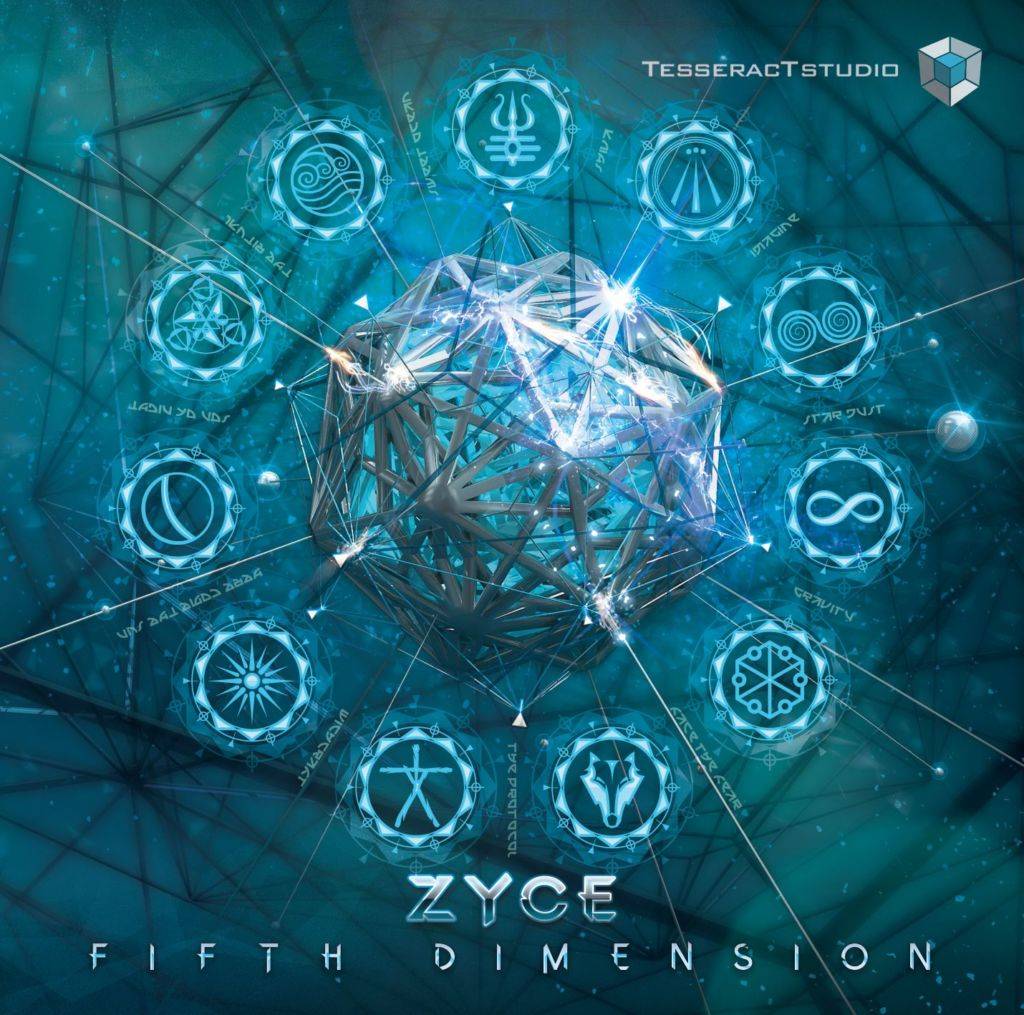 Q: New album, 5th one (4th if we do not include the album with Flegma) – Fifth Dimension – tell us about it.
A: Yes, this is the 5th studio album of the Zyce project. For sure the highlight album in my ears!! But I have to say that I took almost 4 years in between the previous album and this one. I think the level of production went really up. Also I am sure I have got extra experience from the parties I played in so far. I really hope the crowd will like it, and DJs as well.
This album is really close to my heart and it has a lot of symbols of the things which surround our everyday life. Something which also inspired me for this album and the cover art !!!
We asked Zyce to make for us a playlist of tracks he likes to listen to while at home. Some really good music here. So enjoy!
Q: Tell us about how are things going at your label, Tesseract Studio.
A: TesseracTstudio is home!! We are working on the label day and night to be bigger every day. First of all with the quality of the sound and art then come the rest. So far we are really happy with how things go in our 5th year. What I can tell you all for sure, is that be ready for some great releases in the future! I deeply believe in that!
Q: Future plans for Zyce?
A: Simply, keep on rolling !! 🙂