Toï Doï – Psychedelic analogue guy in a digital world
Q: Hi Gilles! You have been releasing music for almost 2 decades, and have 7 albums behind you and many compilation releases in some of the most important Goa Trance labels, yet it seems that many people are not aware of Toï Doï – tell us a bit about you and your project history.
A: When I was 7, my parents asked me if I wanted to play piano, so I took note-reading lessons on the first year, followed by two years of classic piano courses. At 13, Gilmour (Pink Floyd) made me want to play guitar… so, I took rhythmic lessons for several years. After getting out of school, I found an industrial designer job (as an apprentice first, which involves sweeping the floor and serving coffee….). In 1986 (at the age of 23), I met an outstanding teacher who taught me what music really is, its innerworkings, its logic, and the instrument's logic. Five years later, I scrubbed everything: my apartment, my work, to attend the CMCN (Nancy's Musical and Creative Center), and I studied Jazz there for 18 months. In 1993 I left the CMCN, discovered Techno music, and its attractive rhythmic features… Using a M.I.D.I. Microphone and a 4-track expander… well, I tweaked my guitar with a drum box: those were my first tests in electronic music. I was introduced with the Micropoint group which was looking for a place to make music. Two samplers ended up at my place, and I could try making Hardcore, House, Ambient, Trance, and I stayed there…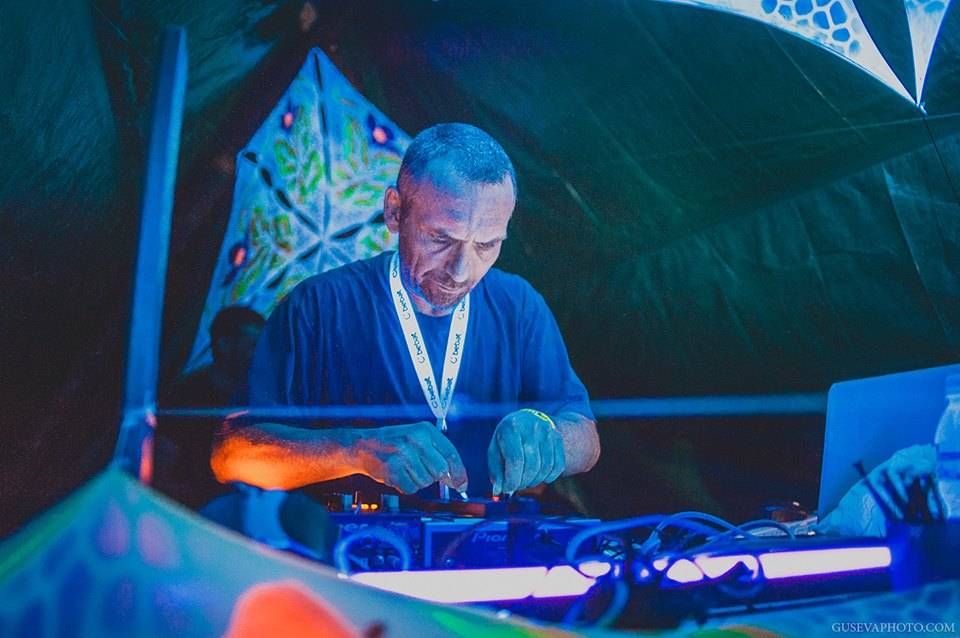 Q: In a way, the person that first exposed your music to the world and gave it a push was the legendary Goa Gil. Can you tell us how did it happen, and what it meant to you? Why do you think Gil in particular connected to Toï Doï?
A: Goa Gil is amongst the first to have launched the movement. He was passing by Paris, so I put 8 tracks on a DAT for him; that was in 1995 or 96. The first person I saw passing venue's door was Goa Gil. When I introduced myself, he said "Ha yes Toï Doï… Nataradja, Asymptot…". I gave him the DAT, very few words were exchanged… he had the DAT and was happy. He called me back 2 months later asking me to keep on producing. Then he introduced me with Avichai Avigal who managed the AVATAR label. The positive side was the first album "Contact", but things didn't end up so well.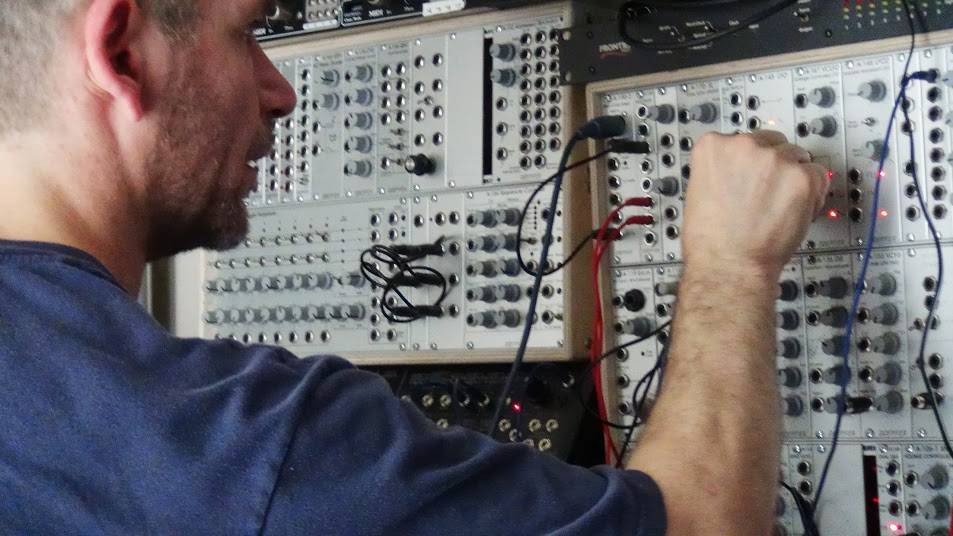 Q: You're a known hardware guy- can you tell us about your studio, what is its place in your life and your connection with your machines? How does using hardware affects your music?
A: When I started, plugins didn't exist, digital audio neither… « Contact » was exclusively made with analog gear, one mixer table and 2 effects. In order to understand how a synth worked, I studied its inner workings, which propelled me into electronics. And I got involved in music and hardware hacking. Nowadays my gear is less fiddled with, it's mainly a bunch of analog and digital synths. But laser-based machines are coming (I'm not talking about Jean-Michel Jarre's harp!). A laser sends photons that I can modulate, you'll see soon enough… I am an engineering guy which enabled me to easily understand how machines worked… They're all great when you get to understand then. Analog or plugin is just a matter of sound, of matter. Composition is something that grows more beautiful with the sound.
Q: You have a new release in Suntrip Records – how did you connect with the guys? Can you tell us a bit about the release?
A: I met Fabien a long time ago, in June 2002, in Belgium for the first party organized by those who would later become Suntrip records. I got to know Joske more recently via my friend Emmanuel  from psysurfeur.com. I proposed an oldschool track to Joske, who asked for more. Amongst 50 exclusive tracks, Fabien & Joske successfully managed to choose 9. Now the album is out! That's great! Almost two decades have passed since I made some of these tracks! Thanks to the Suntrip team!
Listen to the album in full! :
Q: Future plans?
A:   My future plans are: old-school and psychedelia…