Interview with Boom Shankar
Armin Boom Shankar is the man behind BMSS Records, a true traveling DJ, and a very special person. We want YOU to know more about Armin, what he does and why he does it, so we made him answer a few questions and also make us a yummy psychedelic trance playlist, which you can listen to while you read, right here:
Q:  So who is Armin and why is he Boom Shankar? Give us your Psytrance history in a nutshell…

A: I am Armin, manager of BMSS Records, event promoter and DJ under the alias Boom Shankar. 15 years ago while touring and traveling through Asia, I received this name through an amusing but serendipitous mix up which also kicked off my international career… Generally my aim has always been to transmit happiness and unity through Psytrance, and at first I felt that the name might be "too big" for me, but as time goes by I find I am growing into it.

Bom Shiva or Bom Shankar can actually be interpreted many ways, but for me, I like to take it simply as "Respect to the one who is eternally pure"… But really, Boom Shankar is not always a name I use to define me, more often it is a state of mind I try to help others find on the floor through dance and trance.

In the mid Nineties I stumbled across the Goa Trance scene which was at the time pretty underground. Everything about it had a charming naivete you find in non commercial organic subcultures. I try to keep this sonic spirit alive through my sets and through our releases with BMSS Records and whatever projects I am involved in elsewhere.

Q: You seem to be quite a wandering spirit circling the globe DJing and arriving at some quite unusual spots off the beaten Psytrance track, playing a lot in Asia and especially South East Asia. What drives you there? Playing in all these underground events of small developing scenes can't be too profitable financially… Can you tell us about the scene in Asia?

A: Well who wants to stay in Europe during winter!? 🙂 Actually, I'm not sure at which point in my life Asia became a fixed part of my calendar but I have been there for work or travel almost every year for almost two decades! With the exception of the super popular destinations, the scene in South East Asia is very much how it used to be in the 90s in the West. The people, the vibe, the non commercial underground approach organizers take, and of course the locations make it quite unique. Playing in the Jungle of Malaysia or on a floating village in Thailand is an experience of its own. Hard to beat in Europe.

I went to China last year to play at Goa Productions Spirit Tribe Festival and the One Love Festival held in Shenzen… In the last years, I signed multiple artists from Malaysia to BMSS Records, By the Rain, DJ Damnedge and DJ Radzy, the latter responsible for parties in Kuala Lumpur and for Malaysia's only Psytrance Festival, Belantara. In addition, my girlfriend runs Kuala Lumpur's sweetest underground club, so I get to work very closely with all these lovely people, helping to push the scene there through my support and also by inviting the artists back to play at events and festivals in Germany and Europe.

As it was in my youth, a time when I was incredibly inspired by Psytrance, it's not always about the money, the fame, or the glory…. Sometimes it's just about the music, helping others share it in the way it was meant to be shared and growing the community so that it can be increasingly self sustaining without losing its authenticity. This is what makes me so happy to return each season… The idea that my support can still shape the scene, instill it with values that matter to me, and reveal the roots of Goa Trance and all its values. This is something I hold quite dear. Unfortunately with the increasing attention Psytrance is getting these are the very things that get left behind.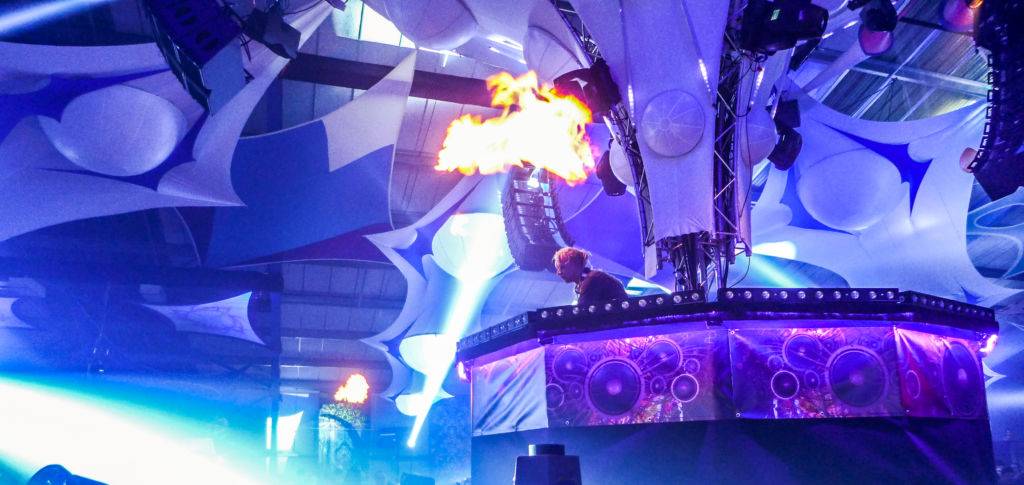 Q: Traveling constantly, BMSS Records seems to very much be your home – can you tell us about the label?

A: Wherever I go, I have BMSS Records with me. The digital age makes work, life and travel almost seamless. I started the label Brother Moon Sister Sun in 2009. It was the result of a network of friends and artists becoming increasingly organized. We organized festivals and parties in Germany, Switzerland, Spain and in other European countries, so it was the logical consequence to channel all this creativity together and create a basis for artists to release the music we want to support and feature.

We have to date released 16 CDs and 71 digital EPs, have roughly 40 Live Acts, DJs, VJs and Deco crews representing our label and our philosophy. Our collective aim is to keep the old school underground spirit of Psytrance alive.


Q: What were the label's latest releases?

A: Our latest CD releases were the debut album of The Key, a new stunning project of Ovnimoon with BMSS Records own Ascent, the albums of Lupin and PsiloCybian. Next in line is the compilation for Ometeotl Festival, a very special annual gathering in Mexico where I played last year. Kals and Pepe Wash are the organizers and responsible for this awesome compilation. It's a bit different from our past CDs as it features a more Zenonesque Sound, which is quite popular at Ometeotl. In keeping with our quest for new sounds on BMSS Records, we are of course pleased to be featuring this growing sub genre.

Our latest digital releases were very well received: Reversed Logic's (Ivan from Middle Mode) latest EP with us was sitting on #2 on Beatport after Astrix's album for quite a while and the other recent ones by Lunatica, The Key Remixed or Try2Fly with Spirit Architect received great feedback as well. Upcoming are EP`s by PhasePhour and Sabretooth plus 2 EP's from newcomer Israeli producers: Dissy & Overcast as well as Somatic Cell.

Personally I am compiling the follow up to my Trancendance triptych which was released 2 years ago….it will be a double CD featuring most of my all time favorite artists and the sonic diversity we strive for at BMSS Records.

Q: Do you remember your first party experience? Give us a good story 🙂

A: How can I forget my first Psytrance party? It was a Full Moon Party in the middle of the 90s in Southern Switzerland. Cosmix, one of the godfathers of Trance, was playing a 12 hour set, the party was held in an old quarry, stretching over 4 layers of rocky floors, the center of the dancefloor held a human size witch who was cooking her green brew over a bonfire….all with a huge Chai Tent in a form of a pentagram overlooking the whole scene. The party was a free donation based event, more than a 1000 people from all over Europe showed up and it was a blast. I remember being in need of a few party essentials and being amazed at the generosity I found. In fact, this overwhelming spirit of generosity and unconditional acceptance is what really defined the core values of the Goa Trance scene back then. Something we should focus on much more nowadays… Unfortunately, the cops were not so generous or unconditionally accepting and the party was raided in the wee hours of the morning.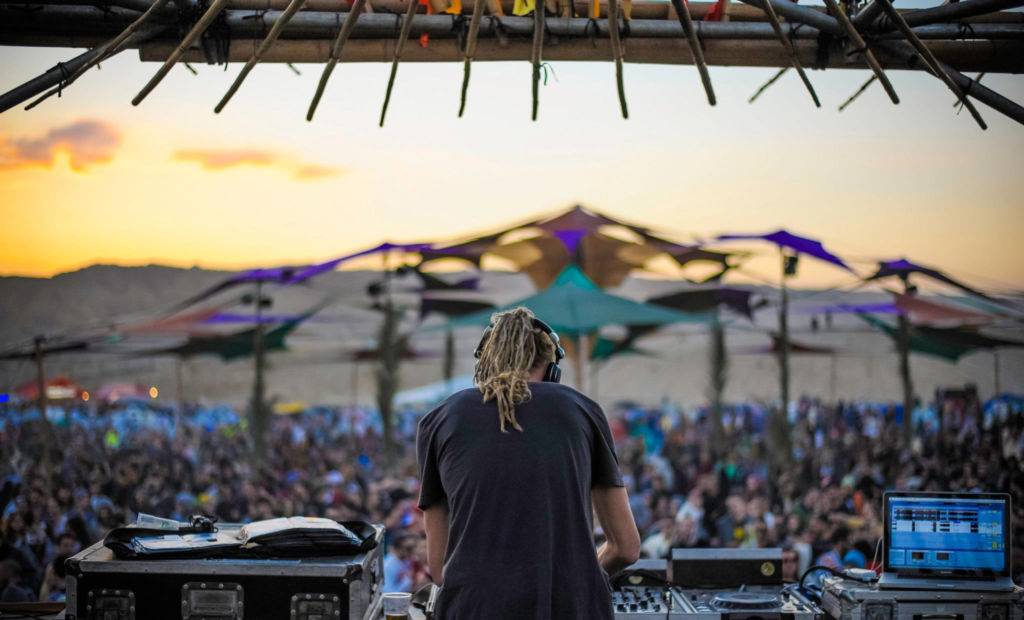 Q: The one track that represents Psytrance for you personally…

A: There is not one track, but there are maybe 10 from the golden era of the 90s which I would consider most influential on me, my career and as well the vision I have for BMSS Records. ManWithNoName – Teleport / Hallucinogen – LSD / Green Nuns of the Revolution – Rock Bitch / Atmos – Klein aber Doctor / Shiva Chandra – Creator / Etnica – The Gili's Voyage / Cosma – People on Hold / Astral Projection    – Mahadeva / Electric Universe – Online Information and Union Jack – Two Full Moons and a Trout. I hope we are able to release some everlasting tracks like these with BMSS Records, so that upcoming DJs you interview 10 years from now, will list our music as well! 🙂