DJ Tristan: One of the most colorful figures in the scene
DJ Tristan: One of the most colorful figures in the scene
There are not many characters in the psytrance scene as DJ Tristan, with his acid-infused attitude & charismatic sets. The Psytrance veteran has been producing music since the 90`s, releasing tracks in some of the biggest labels around like Nano Records, Flying Rhino, Simon Posford`s (Hallucinogen) Twisted Records & Matsuri Records.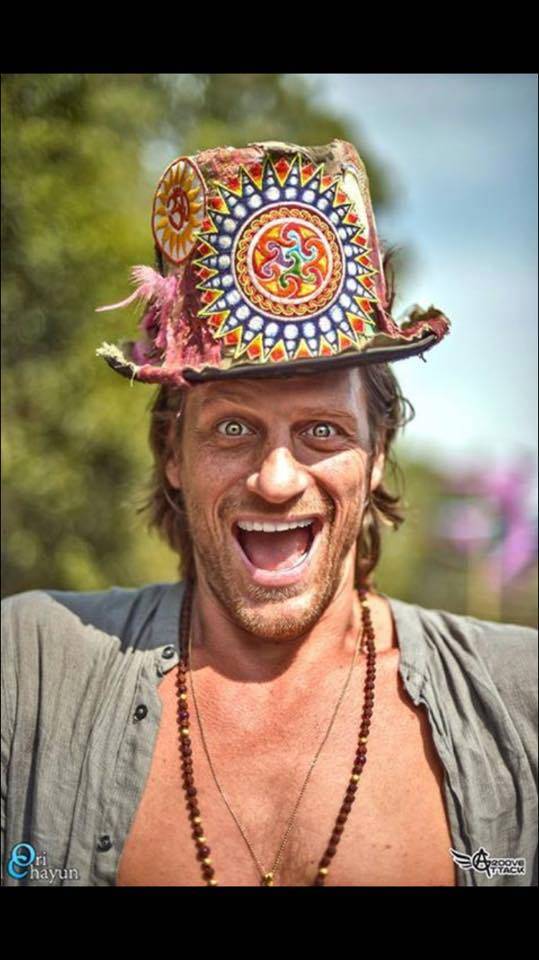 Photo by Ori Chayun
Tristan started his way on the psytrance scene on the beached of Goa, like most of the 90`s artists around. He started to produce and DJ around 1993, and his debut release was at Matsuri Records in 1995. Few years and few releases (including one at the highly acclaimed Flying Rhino Records) later, Tristan released his first release (Inside Out EP) on Twisted Records, with whom he was most recognized with for a decade. His debut album, "Audiodrome", was released on the label in 1998, and in 2002 he released "Substance", his 2nd album and "Twisted Sessions, Vol.1" compilation at the same year. In 2007 he moved to Nano Records, where he released "Chemisphere" in 2007 and "Way of Life" in 2014, in addition to further EPs.
Here is a playlist with a taste Tristan`s music, since his first days to the nowdays:
Tristan's innate sense of the dancefloor and full power psychedelic moments took him to play all over the world. His full-on journeys of deep gurgling psychedelia rock most of the biggest psytrance festivals dancefloors around the world, including Boom Festival, Ozora Festival, along with mainstream dance festivals such as Glastonbury.
Check out the GOA vibe on Tristan sets with our "Tristan LIVE playlist":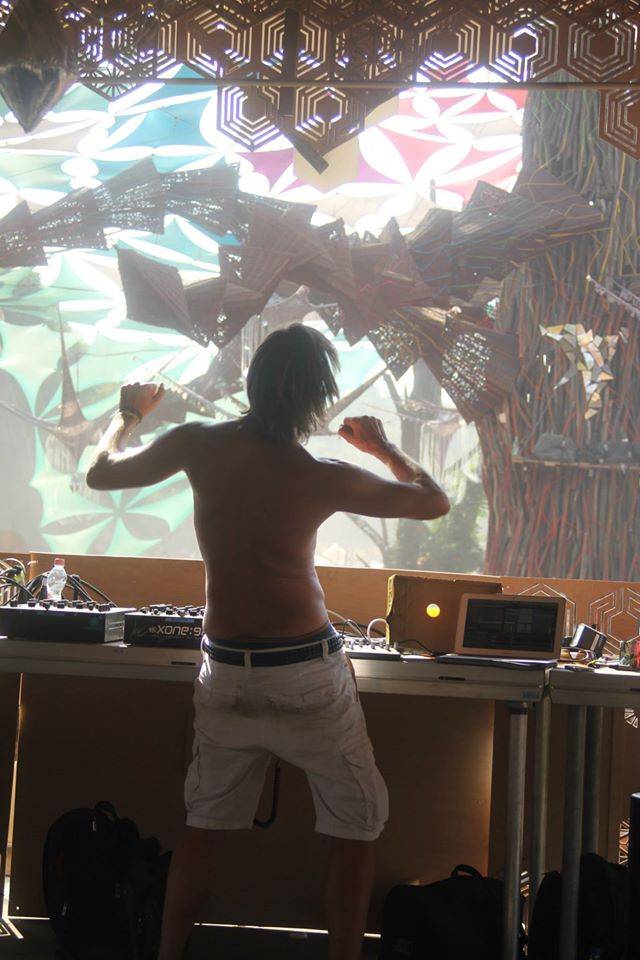 Tristan @ Ozora 2015
Tristan produces unique Psytrance, and has developed his own distinctive sound along the years. His music is somewhere between full-on and Goa-trance, with euphoric feeling  and tons of psychedelia. During the years, Tristan has collaborated with many artists, including Raja Ram, The Antidote (Serge Souque of Total Eclipse), Avalon, Laughing Buddha, and many more.
Check out this collab with Raja Ram:
Since he is one of the most colorful figures in the scene, we edited a gallery with some of his best pictures: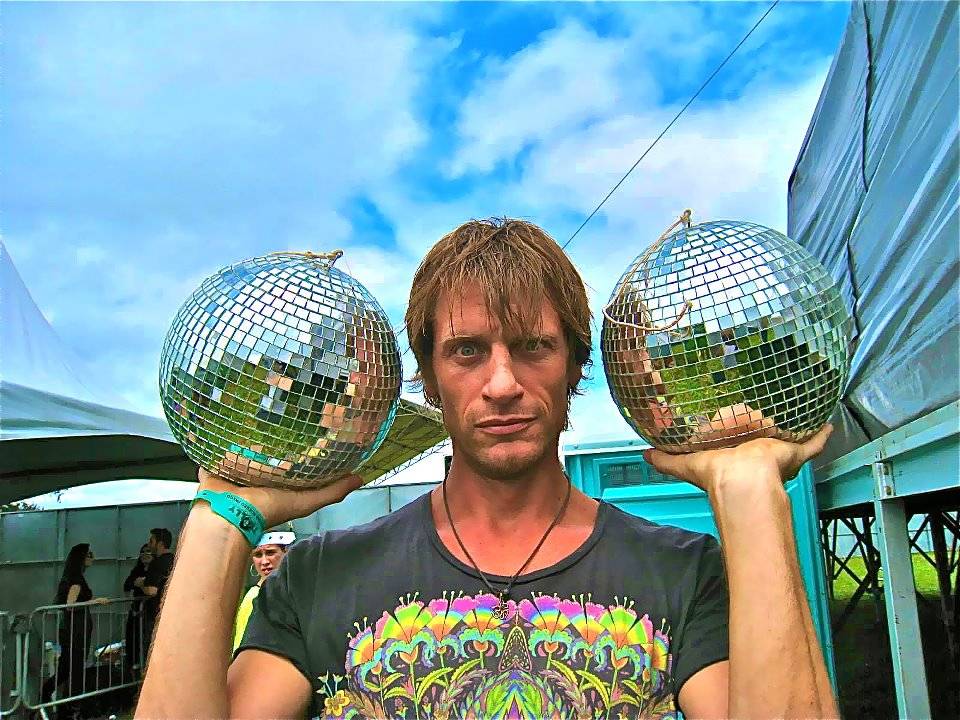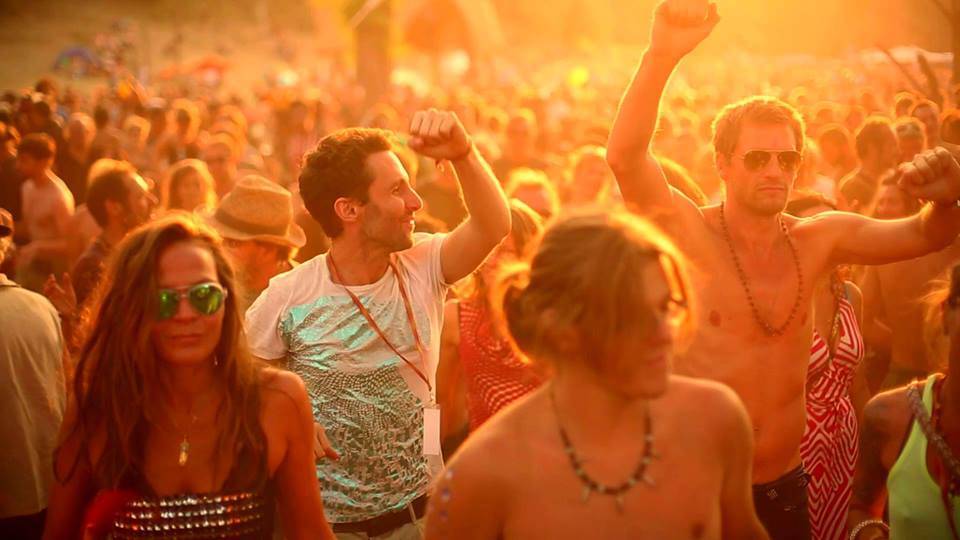 With Avalon (Killerrwats) on the dancefloor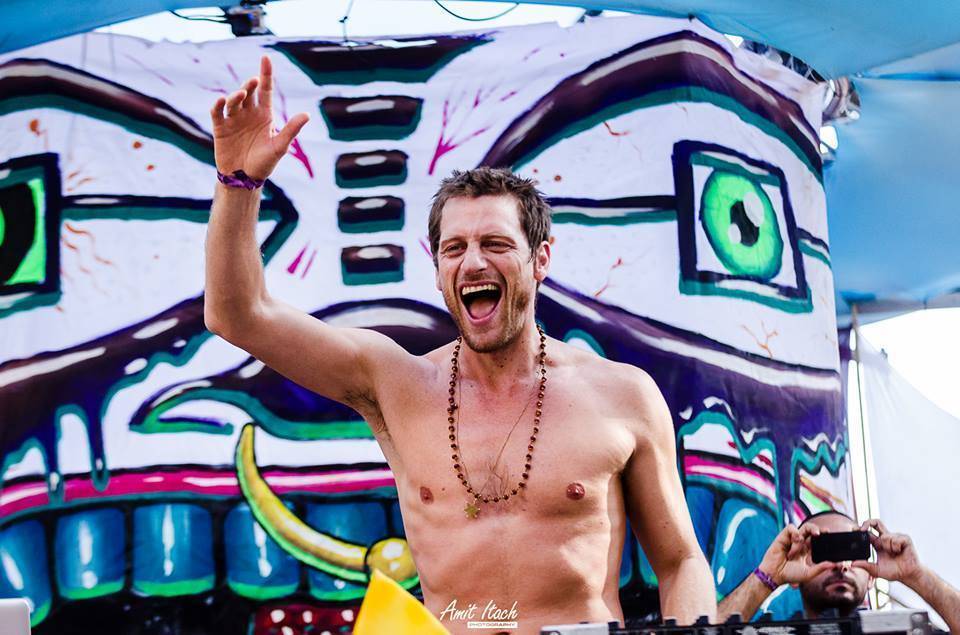 Yess!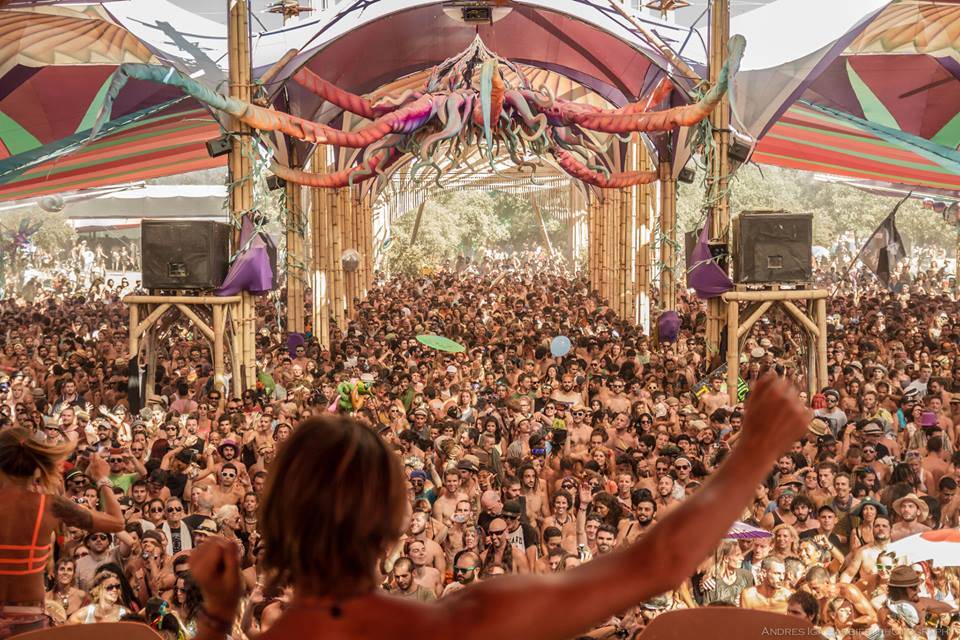 @ Boom Festival 2014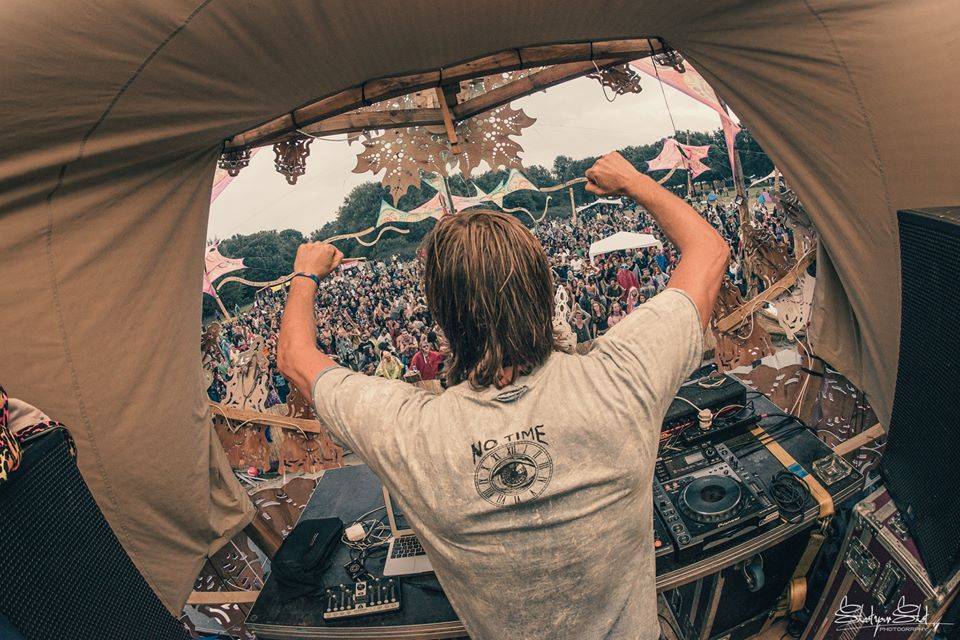 @ Psy-Fi Festival 2015
Photo by Shoot Your Shot Photography