Psytrance Music
join a trippy & organic journey: Saafi Brothers – Live On the Roadblog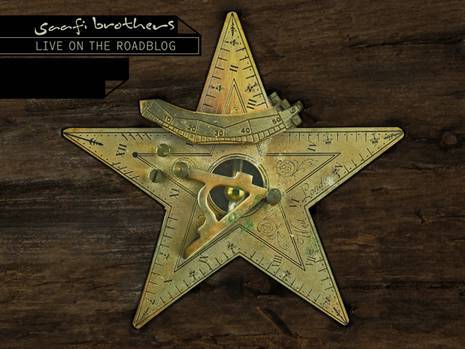 "Life on the Roadblog" is a soundtrack of Saffi Brothers`s expreinces from going on tour. After re-discovering the magic "real-time-created-music" on tour, the group decided to produce a full album based on live recording sessions. The result is "Live on the Roadblog", a deep & emotional journey, multi-layered with warm organic sounds. With "Live on the Roadblog" they walk a deep line between ambientdub orientation and blissed out beats.
"Live on the Roadblog" was released on Iboga Records in Feb. 2014. Luca Anzilotti, George DIN and Rikta join Gabriel Le Mar, Michael Kohlbecker and Groovetitan for the production.
Saafi Brothers are a legendary electronic downtempo, dub-ambient music project from Germany, consisting of Gabriel Le Mar and Michael Kohlbecker. The band produces spiritual unique music with deep vibes and dubby influences. the Saafi brothers unique style made up of the will to experiment and a feeling for the combination of different influences between west and east.