Astrix`s 4th album is coming
Astrix (Avi Shmailov) is one of the leading figures in Psytrance culture, producing psychedelic music since 1997. He released an endless list of No.1 hits, and few milestones albums. Known for his psychedelic emotional uplifting trance style, he has been touring the world extensively, performing on every possible stage, from the biggest urban clubs, to faraway beaches, huge festivals and underground events.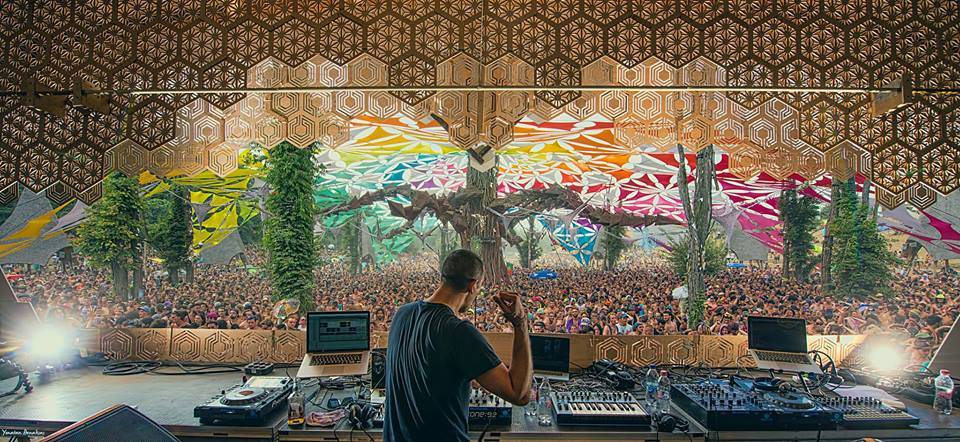 Astrix fourth studio album, "He.art" will be released next month on HOMmega Productions. Judging from the samples released so far, and from his sets at the last Ozora Festival and recent Universo Paralello Festival seems Astrix is going with this album back to his Psytrance roots, but in a fresh and interesting way. This album is going to make waves in 2016, we predict. Check 6 samples from the album that were released so far, including collaborative tunes with Ace Ventura, Tristan and Ritmo, to make up your own mind:
Astrix is known to be a complete perfectionist when it comes to music production, and is well known for his precise, detailed work in the studio. His intense sound is always laced with lots of feel and musicality, together with great beautiful emotional melodies, creating an explosive & uplifting atmosphere.
Trip through the Astrix soundscape with this playlist featuring Astrix best tracks from all times:   
The combination of emotional uplifting trance and top-notch sound makes Astrix's sets a powerful experience. Rich sounds & captivating melodies simply do the work, and his sets always blast the dancefloor. Check out Astrix Live Playlist: