Ticon team up with Timelock to release a new tune on Iboga Rcords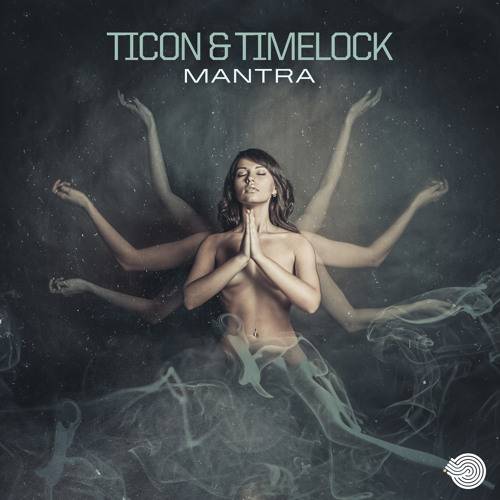 Can you imagine where would our scene  be with out the contribution of the legendary label Digital Structures & Swedish  icons as Atmos, Son kite, Vibrasphere, Ticon & Phony Orphants ?
Looking back at the early days of the millennium it seems like the Swedish mafia was at the top of their game bringing the new progressive sound and creating  a new movement with in the psy world.
Therefore every new tune that is released by those iconic artists is nothing but a reason to put on your dancing shoes and look for the nearest forest.
One week prior the end of 2015 the dynamic duo Ticon teams up with Israeli veteran Timelock to create a big tune that we are positive that is going to rock your ass on some of the biggest party's during this time of the year.
Released on Iboga Records, "Mantra" has a fat & glitchy bass line that punches you in the stomach as you hear it. The bass tags along with nice percussion's and beautiful subtle melodies with never ending groove.
The Swedish act :Ticon (Filip Mårdberg and Fredrik Gilenholt),  are one of the main contributors to the progressive trance movement that flourished in the beginning of the century and had a big influence in shaping the sounds as it is today and considered one of the sub-genre pioneers.
Check out Ticon – 'We Are The Mammoth Hunters', one of the defining tracks of Progressive sound:
As you can hear on "We Are The Mammoth Hunters" (released on 2001), Ticon are top-notch sound producers, with an exquisite feeling for sounds and percussion. Their music smoothly fuses both progressive & psychedelic trance elements, walking on a thin line between the sub-genres with crossover excursions on both sides.
The duo has been performing all over the world including all the big festival around like Boom Festival, Voov Festival & Ozora Festival .
Ticon`s set @ the Alchemy Circle, Boom Festival 2014:
Ticon are part of 'Critical Choice' together with Mikael Dahlgaard, who is mostly known as Iboga Records owner, DJ Emok and Phony Orphants. 'Critical Choice' brings fresh production incorporating unique musical ideas & known for their warm analogue sound, blending emotions from the old Goa trance with techno that they grew up listening to.This days Critical Choice focuses on creating a magical live-act performance, employing an array of keyboards, controllers, effects & drum machines.
Check out 'Critical Choice' latest release on Iboga:
And something a little different which you probably missed: Ticon started producing in the 90`s under the name "Tripticon". The music only saw light in 2000 in the album "The 7th Portal". It`s very Goa Trance, but already there you can feel a different dark progressive streak going through the music.
Last but not least- check out  this play list of Scandinavian Progressive trance from the Genre`s first days: