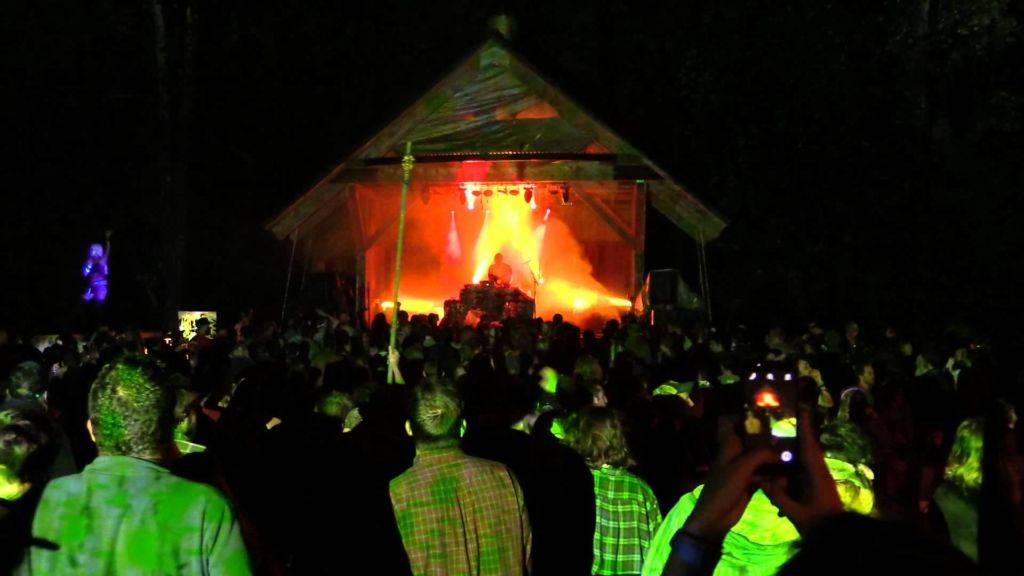 Watch OTT spreading his vibes @ Wild Woods Music and Arts Festival Croydon, New Hampshire, USA, on August 2015.
With psychedelic light show and decoration accompanying him, OTT put out an amazing live show @ Wild Woods music festival.
Watch it here:
OTT is a British producer and musician who has worked with Sinéad O'Connor, The Orb, and Brian Eno, and has achieved recognition since 2002 for his own psychedelic dub tracks and his collaborations with Simon Posford of Shpongle, Hallucinogen, Younger brother.
He is mostly known for his epic Hallucinogen in Dub album, in which he remixed six classic track by Hallucinogen, Simon Posford. OTT has also produced, mixed and recorded music released on Twisted Records, Posford`s records label., in which he released his first 2 albums.
OTT produce somewhat experimental music, combining dub beats from Jamaica with sonic hypnotic loops and electronic pulse sounds from Germany.
Tracklist:
00:00:00 – A Gentle Place by Birth Is You – Ott
00:02:43 – 16mm Summer Day – Ott
00:09:51 – Coursing Batch – Ott
00:15:07 – Harwell Dekatron – Ott
00:21:47 – Adrift in Hilbert Space – Ott
00:31:12 – gargoyles – evil doers
00:35:58 – Baby Robot – Ott
00:50:19 – Squirrel and Biscuits – Ott
00:42:50 – Unit Delta Plus – Ott
00:59:51 – Ship Is Not a Child – Ott
01:05:36 – Hello, My Name Is… – Ott
01:12:04 – Mr Balloon Hands – Ott
01:19:50 – Mouse Eating Cheese – Ott