Transmissions – One of the first successful (Goa) trance classic albums ever.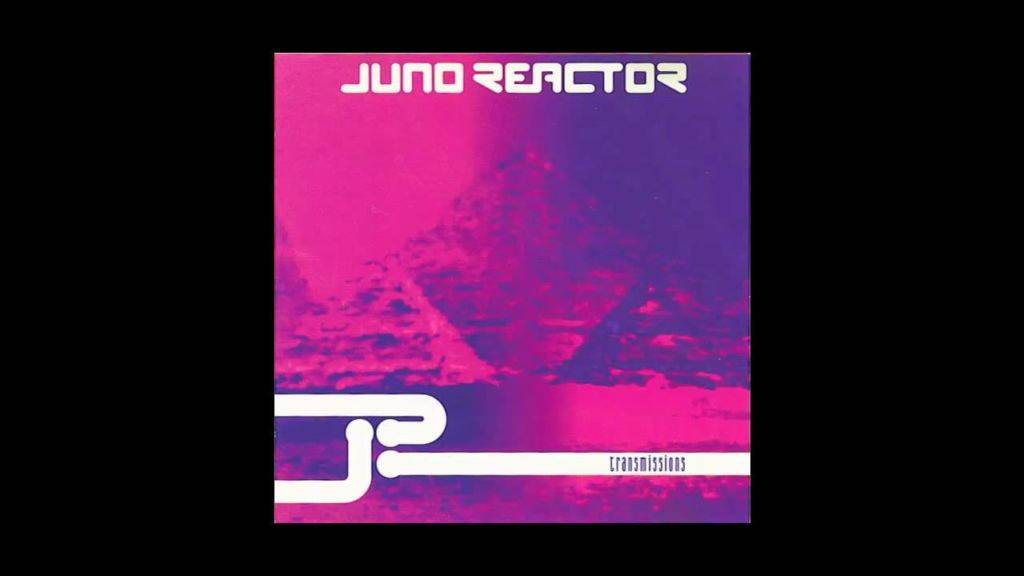 Juno Reactor is a musical and performing group known for their cinematic fusion of electronic, global influences, and orchestral symphonic approach. Central to the project is Ben Watkins, who has been collaborating with changing ensemble of musicians from across the world. The project currently consists of Ben Watkins and Mike Macguire. At one time or another, Juno Reactor also included Johann Bley, stephen holweck and Jens Waldenback. Juno reactor is probably one of the most famous electronic music bands in the world, composing music to The Matrix films and for several computer games.
Transmissions is the 1993 debut album by the multi-genre band, released in 1993 by NovaMute Records. Transmissions was one of the first successful (Goa) trance albums ever. The first track on the album is Juno Reactor's biggest club hit, "High Energy Protons," a curious track that translates three-chord heavy metal through some 303 acid with a few suitably trippy vocals. The trippy feeling given by this track continues throughout the entire album, making it the psychedelic, alternately spacy journey it is.