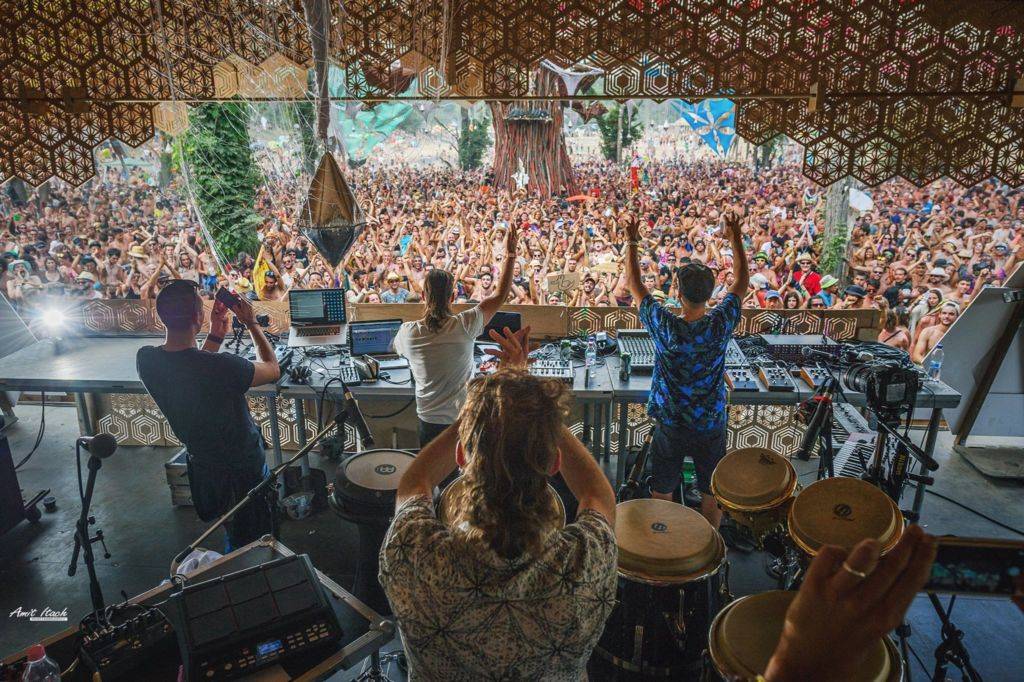 LOUD have done it again!
The talented duo just released their full 2 hours set video of their LIVE band show @ Ozora Festival 2015.
After the unforgettable set @ Boom Festival 2014 and with over a 1,000,000 views of the full-live-set-video in less than a year (!!!), LOUD set was one of the most anticipated sets @ Ozora 2015.
Here is the full-live-set-video from Boom Festival 2014:
The crowd was waiting for the new live band show, featuring a live drummer\percussionist (Nimrod Gorovich), and live synths. LOUD provided an amazing set blending  some fantastic new tracks from their upcoming album with some of their classics.
So tune in for a 2-hours-long acidic journey of psychedelic trance that just keeps surprising at the highest level of production.

Video by Ben Kirschenbaum
2nd Camera by Raphael Federer
Track list:
00:00 – 5:00 – LOUD feat. Raja Ram – Why Was Music Created ?
5:00 – 16:00 – LOUD – 5 Billion Stars
16:00 – 24:00 – LOUD & Shulman – If (Mashup of Original with Boom 2014 Edit)
24:00 – 33:00 – LOUD – A Unique Drum
33:00 – 41:00 – LOUD feat. Emok & Vice – Om
41:00 – 50:00 – LOUD – Shores of Titan
50:00 – 1:00:00 LOUD – Peace Pipe
1:00:00 – 1:07:00 – LOUD – Green Star
1:07:00 – 1:08:30 – LOUD feat. Empirikal – Brazilian Jam
1:08:30 – 1:15:00 – LOUD – Africa 101
1:15:00 – 1:23:00 – LOUD – Goblins Talking
1:23:00 – 1:30:00 – Psysex – L.S.Dance (LOUD Remix)
1:30:00 – 1:38:00 – Infected Mushroom – Psycho (LOUD & Domestic Remix)
1:38:00 – 1:44:00 – Tandu- Alien Pump (LOUD feat Oforia Remix)
1:44:00 – 1:49:00 – Hallucinogen – Snarling Black Mabel (LOUD & Domestic Remix)
1:49:00 – 1:57:00 – LOUD – Loose Senses
1:57:00 – END – LOUD – Small Talk & Perpetuum Mobile Mashup