Magazine
Hilight Tribe – New album interview & Exclusive mix
Hilight Tribe – New album interview & Exclusive mix
We hooked up with Hilight Tribe, who just released their new album "Luminessence" on Kosmik Hoboes.  The members of Hilight Tribe, Greg Hilight, Ludo Ji, Seb, Roots, and Rishnu, along with their sound engineer Mathias Duroy, produce instrumental Trance music also known as Organic Trance. They performed more than a thousand concerts worldwide and have recorded 9 albums!
Enjoy their fresh exclusive mix filled with positive vibrations while you read!
Hilight Tribe – Tribal Luminessence [Trancentral Mix 148]
1. So a new Hilight Tribe album – Luminessence vol. 1 – very exciting news, tell us a bit about it. 
This album's really exciting because it illustrates our passion for world music and electronica. We took up the Organic Trance challenge to convey a universal message to all generations and people of the planet. From Africa to India, Mongolia and beyond, Luminessence explores a vast array of ethnic instruments, sound textures and epic melodies in the continuity of the band's most popular hits. Morad Bensaoud has done an outstanding job in his mix and Arrangements of this LP which totally took it to another level and allowed us to present you a fully colorful musical voyage!
2. Many people are aware of Hilight Tribe because of the Vini Vici remix to Free Tibets and your collaborations with them and Armin Van Buuren, but you have been around for a very long time creating your own vision of Trance music. Tell us how the band was born and who are the people behind the vision.  
We started as a group of teenagers dreaming the world through music from the forest near which we lived and where we found inspiration and a vision for the future. We soon met our future production manager in Venice Beach California who just happened to also live in Paris and who loved the message of the tribe, this triggered his decision to support us in every possible way.
By the late 90's/early 2000's, when the Goa Psy Trance scene was at one of  it's culminant peaks, we recorded our two first albums Maha Wave and Stellar rain on top of a mountain in Ibiza. Guided by GMS and other artists like Earthling, we learned to play psy trance riffs on the bass, guitar and on our instruments loaded with FX and triggers.
This gradually allowed us to enter the festival scene and soon be playing at massive festivals right behind the Cranberries or Iggy Pop as well as pioneer trance fests such as the Boom and Ozora.
Influenced by our travels to the Himalayas, West Africa and other destinations within the tribe's imaginary world, we released our 3rd LP "Love Medicine and Natural Trance" and Free Tibet became a world wide hit. This allowed us to tour in Brasil, Japan, Usa and experience  yet more amazing adventures within the festivals and music scene. After recording Limboland, we wanted to take our production to another level so in 2007 we started working with Morad Bensaoud who was to re-enginer our music and take it to a level very close to the Eletrionic productions of that time. TRanceLucid was the result of very hard work and became an epic album acclaimed by our audience world wide with tracks such as Shankara, Didgedelik or Tambakunda:)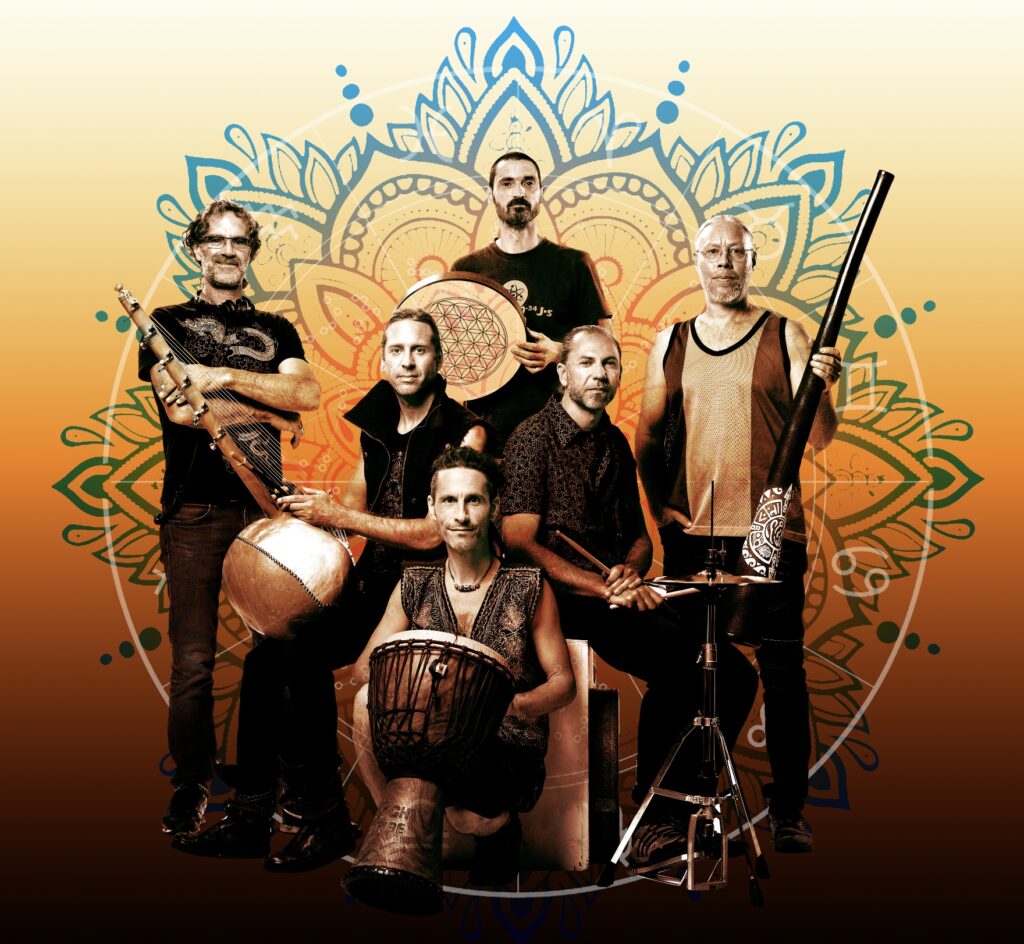 Then came the Live in India documentary and LP of our first India tour. Overwhelmed by gigs and heavy plannings, it became hard to tour, travel and record but we still managed to record and release Temple of Light in 2016 with Esperanza and other hits like Eagle Eye and Gayatri.
Now we're super stoked because this week's the release of Luminessence VOL1 which regroups both our experience, our hopes and dreams in one album!!
3.  Hilight Tribe is a special crossover between electronic music and real live band – how is it to live on both worlds? 
Fueled by a powerful Kick-Bass-Drums ensemble, we put all our efforts to develop a crisp alchemy of vocals, string instruments, percussion, glitches and psychedelic effects. Organic Trance is both a way of life and a vision in which musicians can once again be protagonists even in the electronic scene, this was our production manager's dream and we work hard to make it a reality. On stage we play live without a metronome nor time clock, this allows us to surf from one track to another and yet be able to switch rhythms, change tracks or improvise. We learned just as much from the traditional world music as from the electronic world to present a full alchemy of all these influences.
4. We know there's a big tour and a lot of special plans and events surrounding the release – please share them with us. 
This 2023 massive tour started in Goa at Hill Top Festival  three weeks ago where we presented our latest tracks and lived magical moments in this legendary venue. The next steps will take us to London, Tel Aviv, Paris (Vini Vici's anniversary party), Brussels, Amsterdam, Hamburg, Berlin, possibly IBIZA, Antaris, Boom Festival opening and a whole array of festivals all through France.
5.  The album ventures into different corners of the world – Africa, India, Mongolia. What drew you to these places and what was the process of incorporating this music into your music?  
Luminessence is a journey that takes us to various parts of the world and even to parallel universes!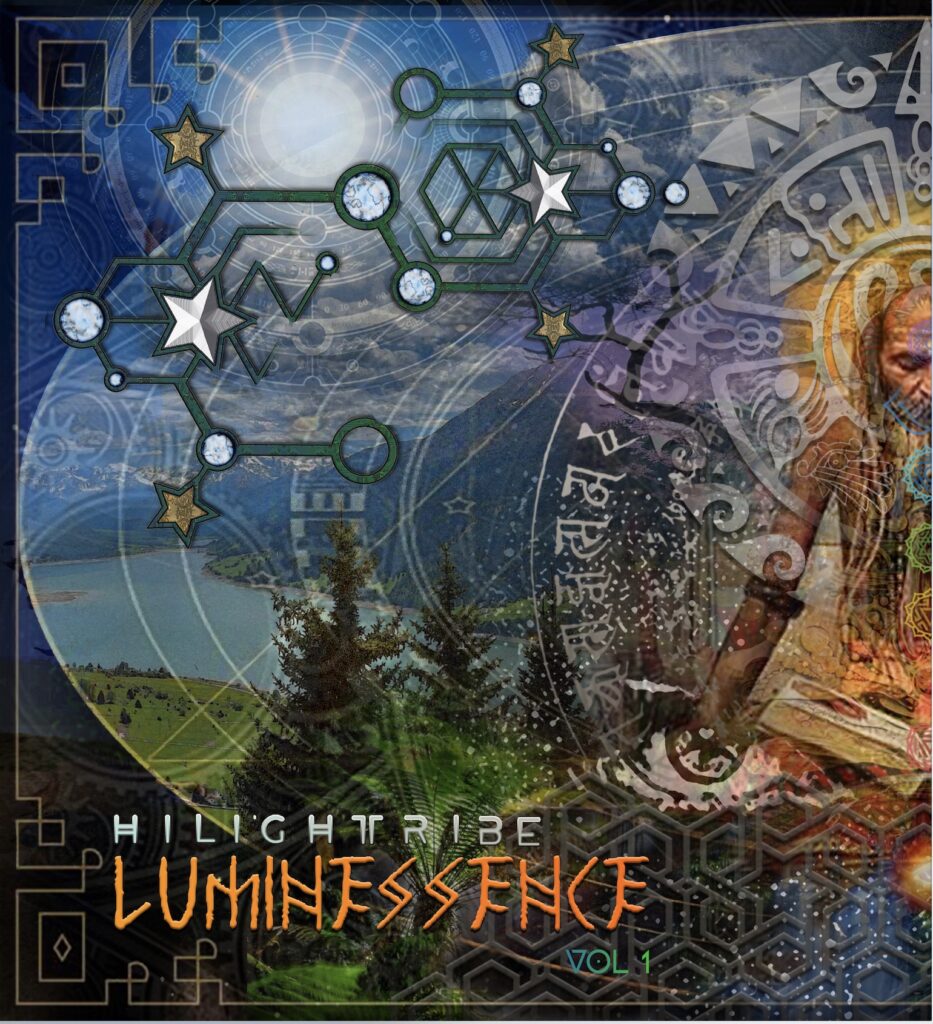 Each track has a destination yet the whole album is a holistic trip. Africa Folika features the tribe's classic ensemble of instruments and vocals but also new instruments like the Ngoni, Talking drum and moreover the Kora solos and singing of Ndo and his Mandingo Flute player friend iSSA both from Senegal. India is the country we've travelled to the most and where we learned sitar, tablas and tabla chants, where we were blessed by the Kumbh Mela and it's rich Hindu influences which vibrate all through the Surya Namaskar Track. Shaman is a mystic trip to Mongolia where Organic Trance becomes a platform of expression for Mongol lyrics, mouth harp and overtone singing that are meant to make you feel like in the steps with the tribes and mystic energy from that region.
Hilight Tribe – Luminessence vol.1 [Full Album]
Legacy is a typical full on drumming track beyond any given culture in which we express our percussive dialogs and techniques from one break to another solo to a fusion of all our drumming skills. Heart is, just as the title indicates, a song for the good vibes and positive energy to be conveyed to all the listeners out there. Parallel universes allowed us to play a more psy trance influenced style with psychedelic voice effects, percussions and epic guitar riffs faithful to the Hilight Tribe guitar/trance genre. Altogether this first volume is a ticket with no return to a world where all cultures and people meet and connect. Where musicians, dancers and listeners interact as a global unity.
6. Future plans? Where does Hilight Tribe go from here? 
We have high hopes and dreams for the future and wish to travel and encounter more tribes and world influences but also connect with our favorite music producer friends in the psy trance world. At the end of this year we'll be presenting you the second Volume of Luminessence which yet again takes us on an epic trip from  Didge Glitch tracks to Afro Cuba, to the tribe's Blues Trance on to the deep deserts of the Middle East and much more to come!
Every morning we wake up to the idea of spreading the Organic Trance message and surfing the epic wave of life with the motivation and boost to share all these amazing sensations with our beloved audience who has been so faithfully supporting and rewarding us with their smiles, dance, friendship and limitless connection!!
Looking forward to see you soon throughout this upcoming magic tour!!
Big Hugs to you and the team!!
One love!
Hilight Tribe
Read our interview with Tor.ma in Dub: https://trancentral.tv/2023/03/tor-ma-in-dub-new-album-interview-exclusive-mix/