Magazine
Neuromotor – The Motor is Back – Interview
Neuromotor – Interview
Our younger readers might not recognize the name Neuromotor, but all who were around in the first decade this millennium remember well the French master of full power psychedelic sounds. Well, Neuromotor is back and we used the opportunity to squeeze him for two mixes that present the scope of his music, which you can find below, and to sit him for an in-depth interview!
While you read, listen to Neuromotor's featured mix on Trancentral Soundcloud:

Q : So who is the man behind Neuromotor?
A : Hi everyone, first and foremost I am so happy and excited to be sharing all this information with your guys, it is a great honor to be with you on Trancentral. My name is Frederick-Ali Talaa, and I have been always into the world of music since I was a kid. My dad had night clubs when I was 2 years old, since then I was always staying every night with him in those night clubs, very early age the Djs of my dad were to teach me the turntable art of mixing, at the same time learning piano and fall in love with the Zulu nation movement. We were back in 84-85 when two friends and I started our Hip-hop young band experience, we would start touring in small and medium clubs around the city where we were living, up until the wave of new beat and acid house hit us. From then my life went into music, djing, party organizer and even night club manager… to Neuromotor.
Q : Where does the name come from?
A : Once I decided to buy my gears and set up my studio back in 96, I was struggling like anyone who didn't know anything about it and had the will to go for it now matter what, as soon as my first sketch was in motion. I could hear the machine and engine growling roaring, so it came very fast in my head it sounding like a motor, most likely because the rumble of sounds and wrong approach to production, but hey I didn't know better.
I felt happy and excited about it, then I just connected the dot and thought to myself what I'm doing is going to move neuro pathways, right. I'm going to talk to neurons and cells, and many other part of the body, so the name came out quite easily, connecting the dot, Neuromotor it was‼!

…All those parties took me one after another to my first parties in France of Goa Trance back in 93. If my memory is correct, a massive French organization was behind it called "Trance body express", they were organizing parties since 1988 in Paris
Q : How did you find out about Goa Trance & Psyance?

A : Well back in the day I use to party a lot in clubs and I was also a gogo dancer in the first techno gay clubs in France such as the boy club or the factory, and few others we are talking about  88, 89, 90…Then I followed the movement, techno went out of the club circle for sometimes and the rave nation was definitely born in France, from Paris to the south of France, Outdoor party phenomenon was raging, I couldn't resist and following the info lines, or whatever tips we could find back in the days to get to the next event in the wood, or in a massive warehouse, a disused parking, down a bridge under the highway…
From the very underground techno, trance-core, acid trance, hard core, speed core, gabber, all these parties took me one after another to my first parties in France of Goa Trance back in 93. If my memory is correct a massive French organization was behind it called "Trance body express", they were organizing parties since 1988 in Paris, so yeah the sound of what would become Trance Goa and Psy-Trance further down the line, was for me 92/93.
Even if I was still very much in love with techno, trance took me emotionally wise in a way techno haven't yet, and allowed me to travel through the same emotions on the dancefloor in a deeper way, at this time techno-Trance and goa trance were still flirting with each other, between jam and spoon, Moby, Lunatic asylum, le petit prince, even Laurent Garnier with tittle like "wake up" had inspired loads of the goa producers and musicians. I basically find that Acid trance was quite the origin of goa trance or at least had influence the genre quite a bit…
Q : Do you remember the first party you went to?
A : The party, oh god, ahahaah first party was in a club called Boy's club in Paris, Laurent Garnier was playing (I had no idea who he was, obviously) but yeah first strong encounter with the entire scene, I think it is 87 or 88…Then the first outdoor party was in 1990 by "Rave Age" team. Massive underground party . But definitely one of the bests first warehouse parties were the ones in Mozinor specially I recall those organized by Cosmos fact (Luc Bertagnol and DJ topolina), bringing guys like Fransceco Farfa, Moby…
Q : When did you decide to also produce Psytrance?
A : After being djing in Ibiza for an entire summer in the bar restaurant which had just opened, it was after the summer 95, after this amazing 6 months spent at the Khumaras, in San Antonio (Ibiza) I decided to go on my own and the next set I would play would include my own productions…
Listen to Neuromotor's second featured mix on Trancentral Soundcloud:

Q : You've started releasing as Neuromotor in 2000 and dropped your first album on the legendary Acidance Records label in 2001. Tell us a bit about those days. 
A : Actually the first release was I believe late 98 or beginning 99 with the French young record label called Turbo Trance, a very good friend of mine and amazing Dj back in the day called dj l'Elf, it was really amazing, my mate truly had faith in me, one day he shows up in my studio in the city of Lyon (France), and listen to what I was doing, in my opinion that was not ready at all, but he told me;" well Fred, let's challenge yourself right,?
What do you say you have one month to prepare your first live act to play alongside with Blue Planet Corporation, Jaia and Dj Domino" …imagine my face, I was like, how can I do that, these two acts and Domino were my idols back then, anyway I did it I work my way up every day up to 19 hours a day 7/7 to make it happened, and It was there, it had come in 99, end of the summer, I would perform my very first live act as Neuromotor, my entire studio out in the wood, ready to blast, my god I was so excited and nervous at the same time.
I remember I had a lighter in my mouth landed by my dear brother Hyper frequencies, which was here with me, helping me to connect the cables and all the gears together, he had landed me his lighter to be able to look behind the console, and I kept it in my mouth deeply bitten, once I gave him back to Gilles it was all with the mark of my teeth…
About releases I think (though I'm not 100% sure) it feels it was easier, somehow we were much less artist on the market, few record labels out there, but we didn't need all the social media support to promote ourselves, we didn't had the tools that we have today, to learn, create, and promote our project, but indeed it was happening, you still needed to be well connected, cause this was a very small niche out of this entire music industry. I also feel the music was maybe a bit less framed in a format, which is also due to its novelty, much of what we were doing was fresh and new and so we had less experience for sure, yet total freedom on how to create, built and produce our music, the only constant was to make sure we get the people to dance to help them reaching the state of trance we were looking for. (that is in my very humble opinion).
Those day were amazing like everyone that starts (even someone starting today would feel the same about his/her own journey has a beginner, right). But yeah, I remember not over thinking anything, just making sure I was getting my ideas laydown on these software, which were so basics, but how would u know since we had only these to work with, for me it was, incredible the idea to be able to lay down my music ideas into a whole song, thanks to a computer and I had all these synths, and mixer and all the processors hardware, didn't know how important it was ( hence I would kept everything, instead of selling them all, lol…)
No internet to look up for a tutorial on this particular topic or something to rely on, no one to call really, just your head to break against walls, to make it happen, ahahah it was fantastic.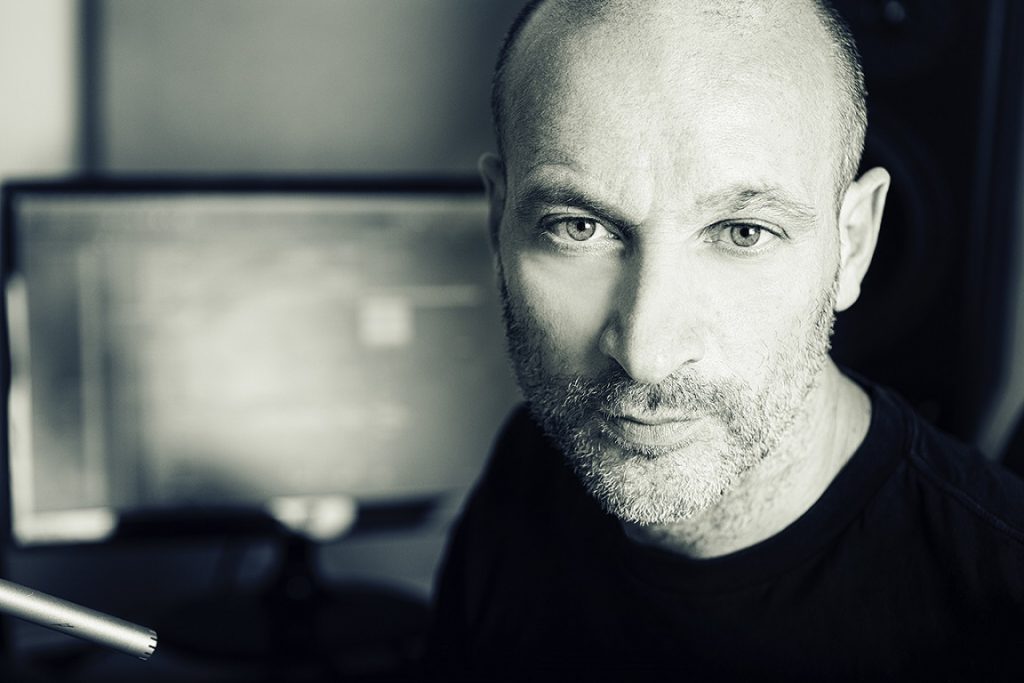 Follow Neuromotor:
Facebook: https://www.facebook.com/dancewiththemotor/
Soundcloud: https://soundcloud.com/dancewiththemotor
Q: You've released constantly for more than a decade, 3 albums, EPs, compilations, countless tracks, and then you sort of disappeared for a few years. What happened? What motivated you to come back?
A : Well to the first question why did I "disappeared" I think the reason been is I was tired, not inspired enough anymore, after already 15 years been super active and touring a lot, I needed a break, I needed to find myself again, I felt I was quit lost somewhere somehow the energy of Neuromotor and its core value were down. I needed to refuel the engine, so I basically stepped out to find what I was looking for, went to learn and get a lot of information, went to various school, such as; SAE, Point blank, dubspot, to finally be able to deliver myself the information gathered all these years, hence I opened a school in 2012/13.
Called Electro-Logic Academy, it was running for about 4 years, I had 8 students every 6 months 5 days a week 8 hours a day, teaching them to produce techno, house, hip hop, electro, minimal, trap, and music theory as well …it was an amazing journey, since then I keep on giving classes all over the world either work shop or private teaching.
Then I started to get myself into ghost production into techno, that was really fun, and got approached by artists in various genre, such as jazz, or indie rock to produce their music in a more Electro kind of way, for some year's tons of learning and experimentation also producing Trap.
Then 2018, I felt it was time to come back I had felt a strong will to apply all this knowledge and information to my production and I was also eager to call the Neuromotor back to jump again onstage and the dancefloor with the crowed and share with them all over again what I had learn and what I went through, sharing the entire journey, it was so amazing I could feel the need to write Psy-Trance again‼! So here I am back for good with tons of love to spread‼!

Q : Fans and beginner producers are always curious about their favorite artists' studio set up. Would you walk us through some of it?
Well like many of us that had started back in the days, my studio setting was filled up with incredible pieces of gears, such as a monster mixer 32 channel Mackie, a neve AMEK TC BII, 16 channels, all the Roland on the market, Korgs and yamaha's…processors such a SSL, Manley, SPL, DBX, Eventide…but step by step, software's had replaced the entire environment and took over towards  a complete digital formula.
Back in 2013 I went back into the realm of analogue gears, where the first and most important piece of the studio was the acoustic, this is what I always say and try to transmit, no matter how good your pair of monitors sound like, no matter what converter, sound card u have, this does not matter at the end of the day your music production will sound like your room is made of‼! So if it is not treated as it should be then it will be really hard to get satisfying results. Because I was working with bands, recording and producing their music, then analogue gears were truly a plus in my chain.
Nowadays I think very differently and act differently, I realized after all these years I can work anywhere with any kind of studio at my disposal even no studio at all

Nowadays I think very differently and act differently, I realized after all these years I can work anywhere with any kind of studio at my disposal even no studio at all, at home my studio is made of a super acoustic treatment, a pair of Barefoot, UAD sound card, a kept a Moog (the rogue for old time sake), I just sold my virus, and all my bettermaker processors (limiter, eq Pultec, compressor and summing box Burl audio).
Now I am more of the idea, that with less we can definitely do much more. With few synths like Phase Plant, Omniphere, Serum, Sylenth, Ana2 and the bundle coming native in Logic Pro X it is more than enough for me to explore and let my creativity go wild, also I do tons of recording, in the house, outdoor, and use all this material for sound design within Ableton live (which allow me great freedom and creativity) at the end of the day,  with whatever sources, we can achieved so much, I did some amazing riff  and melodies with glasses sound recording, snap, snares and hh, with mouth recording.
I mean there is so much one can do, we can own all the plugins on planet earth and the best synths, but it might just as well work against us, I always felt that the less I had the deeper I would allow myself to explore.
Take this example for instance, I am now touring, and I have just finalized three tracks ready to release, working in between headphone 770 Beyer Dynamic, or even finalizing mixing with the mac pro lap top speakers (no choice in between hotel room and bars), and I have achieved amazing results, so when it comes to me giving you guys advices, well it is not just about brands, and following what others tell u too, but most importantly to explore, learn, try new things go the wrong way, go the right way (if there is one) but no matter what keep exploring all the possibilities according to your standards, your feeling and what u guys think is best for u, do not follow the one rule, but instead break them, into pieces and go around them use the rules and format to actually go against them, there you might find your true self and your true creativity.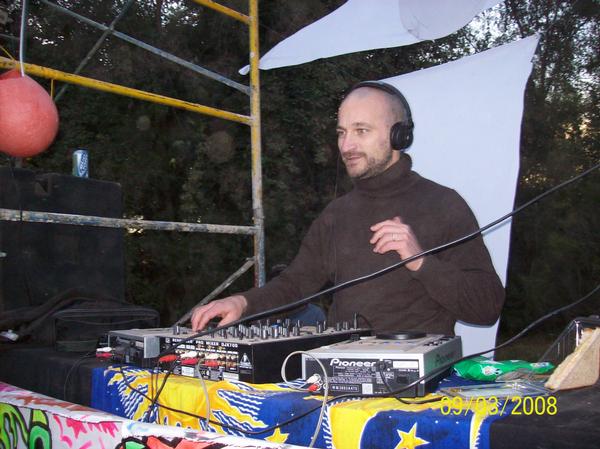 Q : How is the way you write and produce music today is different than when you started?
A: Very different, well to talk about emotion first of all: When I started the Neuromotor project it was definitely out of fears anger, rage, all this accumulation of emotions since my childhood of scares not healed, obviously, so the center of the creativity, the core of Neuromotor was rageful the music was created and would relate those specific emotions.
I was writing music in a very spontaneous instinctive way, which led to amazing tracks back in the days, very different direction where the scene was at that time, I remember people loving the music but also people hating it, saying that it was everything but trance, it was everything but techno…I heard so many different opinion yet I kept my ground and gave what I was supposed to give, in the best ways possible.
I had zero knowledge, just music back ground, when I say" just music", I meant knowing chords and creating melodies according to chords progression is one thing, but producing a whole song, within the genre a complete different set of skills required, right? Anyway it was very interesting cause for example I didn't know how to use drum loop, nor how to find them at first so the drums I would just play them with my mouth, coming from the hip hop scene back in my youth a bit of groove was left in me to be able to create something that could make the percussion work together (kind of hahahah).
Everything was full exploration, trying what ever came to my mind, nothing was coming from any form of knowledge but just pure intuition and the love for it all.
Nowdays everything changed and this is also why the break was indeed necessary for my career, cause the root core of Neuromotor was no longer pain, rage and anger, so I needed to refine myself completely, cause a new wider range of emotions related to love happiness and fulfillment were the one I was going through. Now days exploring a lot flowing in between all the genres I have learned to produced, like techno, tech-house, electro, minimal, hardcore, trap, anything because a powerfull source of inspiration, to be able to lay down my ideas, I started basically writing some chords, a very simple 4 chords progression, and built over it, they might even not be there at the end of the track, but it gives me a musical feel and emotional direction which is now very important for me to write and produce music.
Q : Difficult question, but we love it anyway – what would you say is the ultimate psytrance track for you?
A : Ahahahahah I love this question u will think I am stuck in the past…what can I say u asked I answer from the heart hallucinogen Shamanix for ever‼! (obviously this is only my very humble opinion). I am thinking of remixing it actually now that I just heard while answering, just wrote Lucas for it. lol.

Q : So, what does the future holds for Neuromotor? 
A : Well it has been a year and a half of hard work getting back on track with the level of production the freshness of the sound out there to get to the level (still working on it, while keeping my personal feel to it and keeping my signature), working side by side on different collaboration, with these list of artists superb mega blasters; such as : Tron, Micky Noise, Ajja, Gaspard, Black noise, Teorema, Dj pollyfonika, Brain Driver, Undercover, Audiogram… and few others.
Project for 2020, starting to work alongside  with record labels, do not want spoil it now since the announcement will coming in jan 2020,  but yeah tow amazing team I do cherish and I am eager to work with, I am super happy to be part of, a new young fresh record label and a much older one which has proven experience and professionalism, so I can go crazy and express myself in terms of creativity do not want feel any boundaries when it comes to production and musicality. I am at the moment producing track from 140 Bpm up to 170…
Also soon to open up a project with various artist an educational platform, where people will be able to subscribe to learn everything from techno to Psy-Trance with every sub-genre in between, the entire spectrum of electronic dance music will be covered, it is a project I started working on the business plan and the entire strategy with my manager, about three years ago, it is taking times cause of the amount of content we are collecting and creating, and needed to enroll the right artists with me for this to happen in the most professional way possible.
This is the matter of another 10 months or so to be online fully functional and operational. For now I am in a tour for about three months and a half, between Mexico, Europe, India and brazil, so reconnecting with my roots, my people, and the dancefloor, it is a massive come back a great experience and I am so excited about it all, filled up with love and joy to share all this incredible journey once again with everyone, I am so very grateful for all the players that have been helping me and trusting me in this motion, from artists, record labels, promoters, and most importantly the crowed for which and through which Neuromotor exist‼!
For the love of music dancing and vibrating forever with Neuromotor.