Magazine
Alpha Portal Interview – Astrix & Ace Ventura's new compilation
The first compilation on Astrix's new label – Shamanic Tales Records – was compiled by Alpha Portal, his full power psychedelic trance project with Ace Ventura. The compilation titled "Dimension 005" is featuring, besides Alpha Portal & Astrix himself, a plethora of Psytrance musicians. You can find well known ones such as Tristan, GMS, Electric Universe, Burn in Noise, Braincell, Outsiders & Volcano, as well as fresh names such as Spectra Sonics, Legohead, Magik, OxiDaksi, Pogo & StarLab.
We stole Avi & Yoni from their busy summer festivals schedule for a short talk about the compilation, the project and the new label.
While you read, listen to the whole compilation here:

Q: You are both very successful artists and prominent characters in the global Psytrance scene. What lead you to the decision to start this collaboration?
Yoni: We've already made a few tracks together before the Alpha Portal project, more in the progressive realm, Which were received very well (Pranava and Valley of Stevie for example). But a few years back we both got a tingle for faster, more psychedelic sounds, which are basically our roots. Personally, I've been inspired to make a more psychedelic project after spending time on the dancefloor dancing to sets from Tristan, Eat Static and Fungus Funk, which ignited something inside me. And then there was a moment when we sat together backstage at a party in Japan, during a set from DJ Lucas from TIP, when we understood this is a road we want to explore, together.

Avi: As Yoni said, the dancefloor did it : )
You can expect Heavy Psychedelic Trance presence!
Q: How is Alpha Portal's music different from your solo projects?
Avi: For me, it really is as the name suggests, trying to take you through a portal, create another dimension your mind can go to through the music. Alpha Portal music is intense, challenging, psychedelic!
Yoni: Any genre shouldn't have rules. I think with Alpha Portal we go beyond our 'dayjob' projects styles, passing the progressive BPM barrier and going more psychedelic and raw. I believe that when you pass a certain tempo (personally I feel 143 is the mark) there is a different energy to the music which takes you to different places.
Q: You have just released "Dimension 005", compiled by both of you as Alpha Portal. What can you tell us about this compilation?
Yoni: Shamanic Tales Records was recently established and will be the home for Alpha Portal output. So we wanted to celebrate it with a compilation of previously unreleased material from artists we like. We thought a lot about the name for the release, but since we already have a popular ongoing series of sets we released online called the DIMENSION series, we thought to continue the tradition with DIMENSION 005. Alongside original tracks it also includes two remixes for older Astrix tunes as well as a remix for our Magic Portal collaboration with Magik.

Get the compilation or stream it:
https://alpha-portal.33r.pm/dimension-005
https://www.beatport.com/release/dimension-005-compiled-by-alpha-portal/2650951
https://shamanictales.bandcamp.com/album/dimension-005-compiled-by-alpha-portal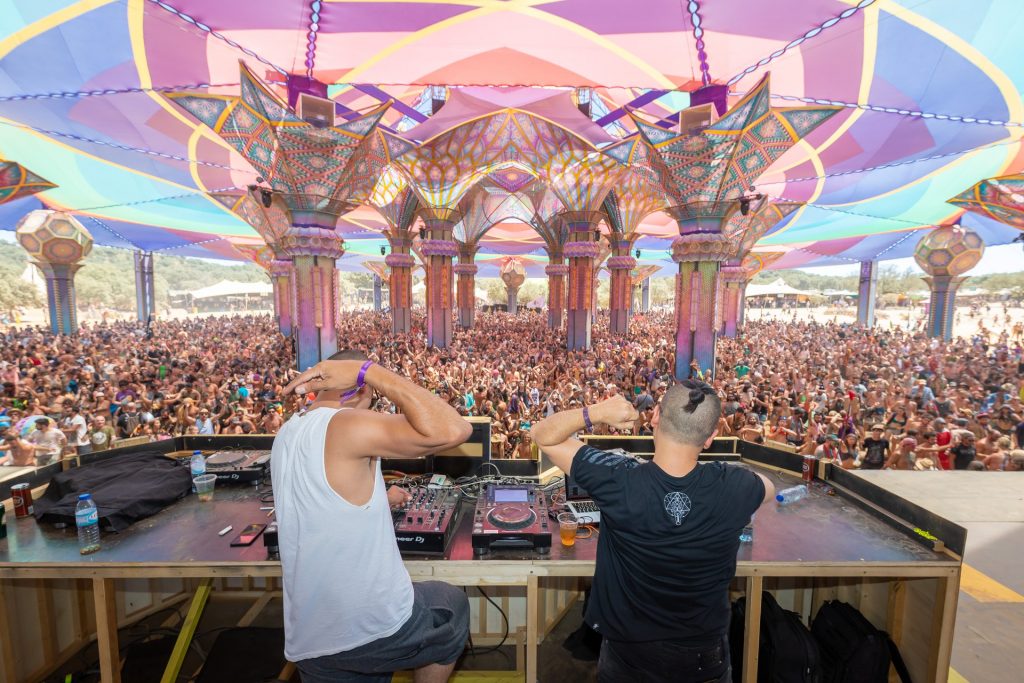 Q: Avi, the compilation is released on your own new record label, Shamanic Tales Records. What made you feel it is time for your own label?

Avi: It was actually a series of sad and difficult events. It when Eyal Yankovich, the boss of Hommega (that was always my home label) and the guy who was a personal friend and my companion on my musical road almost from the get go, passed away. Hommega didn't survive without Eyal and I had to find a new home. This whole process, which was very difficult on a personal and professional level, made me feel that it was time to spread my wings and do things all the way, my way. It might be a cliche, but it's true, every end is a new beginning, and every door that closes brings a new one that opens. I'm very excited and energized about this adventure and so far the responses have been overwhelming!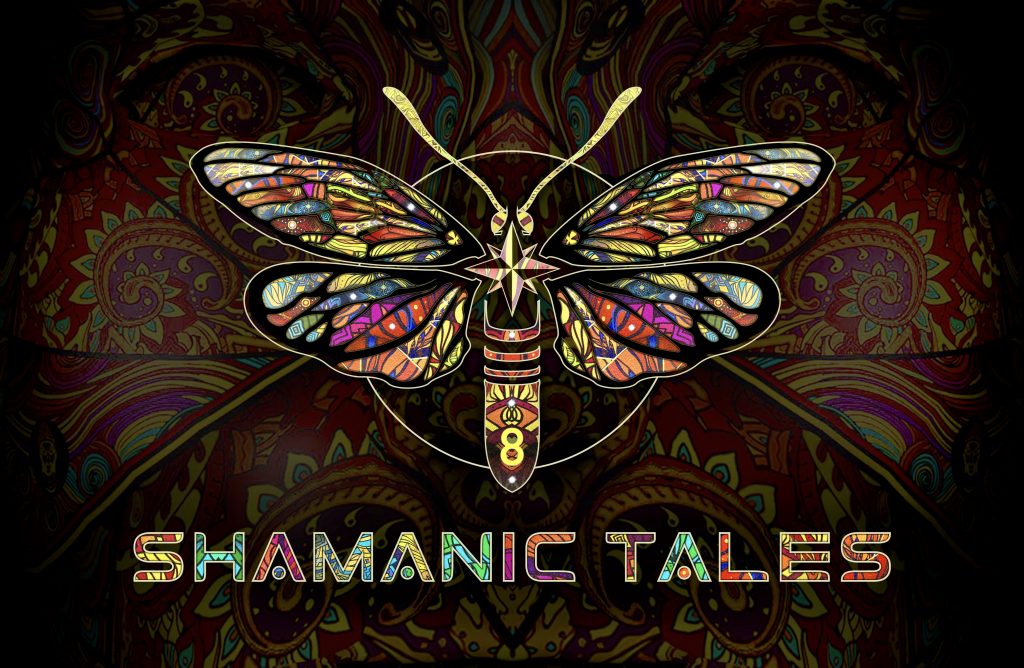 Q: There are many Psytrance labels out there, what makes Shamanic Tales different? What kind of music we can expect to hear on the label?

Avi: Well, obviously first and foremost music that I am involved with, but also music I connect to. We're really not into limiting ourselves and I'm going to give space to all kinds of music. It's probably all going to be psychedelic though… I can reveal that I'm very excited to release a new album from a new psychedelic dance music project from Eitan Reiter of Loud called "Out of Orbit". It's mind blowing music, so very special, and I recommend to open your ears and be alert…

More Shamanic Tales Records:
https://shamanictales.bandcamp.com/
https://www.facebook.com/ShamanicTalesRecords
https://www.instagram.com/shamanictalesrecords/
Q: Tell us a little about the brilliant cover art for "Dimension 005"?
Yoni: It was done by the brilliant Govardhan Kulkarni from India. We are working with this dude for a while now, and he understands us and shares the vision perfectly. The process was a pleasure as we shared ideas between the three of us until we reached the final detailed result which speaks for itself.

Avi: Govardhan is very much involved with the graphics representations of my releases for a while now and it was natural that he will be active in the visual side of things in the label. He is a true artist and visual visionary.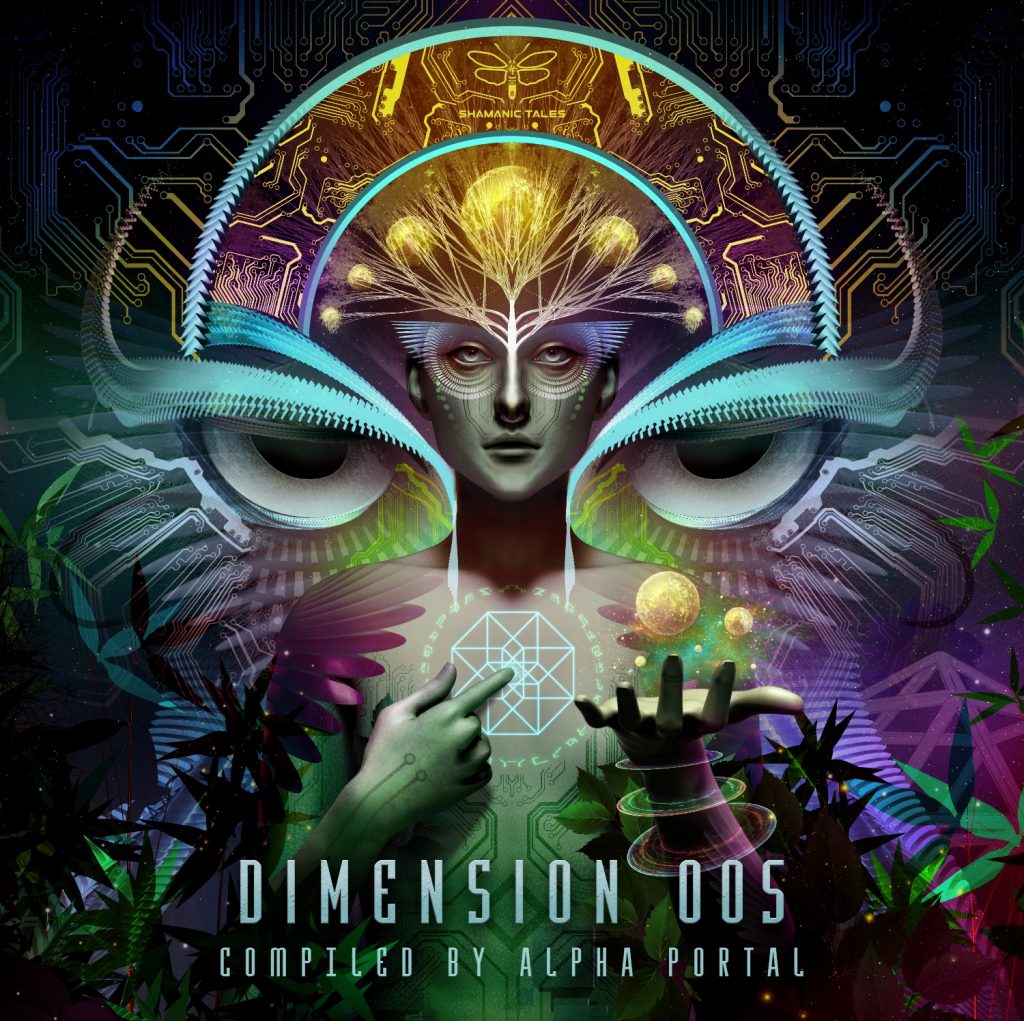 Q: If you have to choose one track that inspired the Alpha Portal sound, what would it be?
Yoni: For me I would say Tristan and Magik – Blue Shaft.

Avi: Hard to choose one track, I grew up on Hallucinogen and UK psytrance sounds and of course on full power Hommega trance. But definitely spending time on the dancefloor on sets from Ajja & Tristan have been an inspiration for this project.


Q: What can we expect from Alpha Portal in the future?

Avi: You can expect Heavy Psychedelic Trance presence! We are aiming at a debut album, we already have some surprises under construction. But it will be a process as we are both very very busy with our solo projects, gigs and everyday life of married guys with kids. But as the saying goes: Good things come to those who wait…
We are performing all over the world as Alpha Portal, so you best meet us on the dancefloor.
Yoni: We have a very busy lifestyle on the road, and we both have two kids at home, so it has been a challenge in the last few years to produce a lot of music. At the beginning of the Alpha Portal project we sat together a lot in the studio, but recently it has been online production, which works well, but even for that it's hard to find the time, as we both have our main projects as well. However we are (slowly) working on our debut album.We cannot set a release date yet, but we will keep releasing singles here and there until the complete portal activation will arrive.

Check out 10 Essential tracks from Astrix:
https://trancentral.tv/2017/06/astrix-10-essential-tracks/

Check out 10 Essential tracks from Ace Ventura:
https://trancentral.tv/2018/01/ace-ventura-10-essential-tracks/