Magazine
Connection Festival 2018 full line up released
Connection Festival 2018 full line up released
Connection Festival 2018 is around the corner. The festival returns for a new edition in a new location happening in La Codosera in the province of Badajoz, Spain in the 4-10 of September 2018. The festival, happening for the 6th time will have 3 stages and will offer as usual a high dose of Goa Trance music.
Tickets and details here: www.connectionfestival.es/tickets
The festival has just released it's line up which features a lot of Goa Trance goodies and beyond, including Total Eclipse, Astral Projection, Deedrah, Transwave, Psysex, Etnica, Psychaos, Pleiadians, Miranda, Shidapu, Nervasystem, Disco Volante, Anoebis, E-Mantra, Goasia and many others.
Connection Festival 2018 full line up: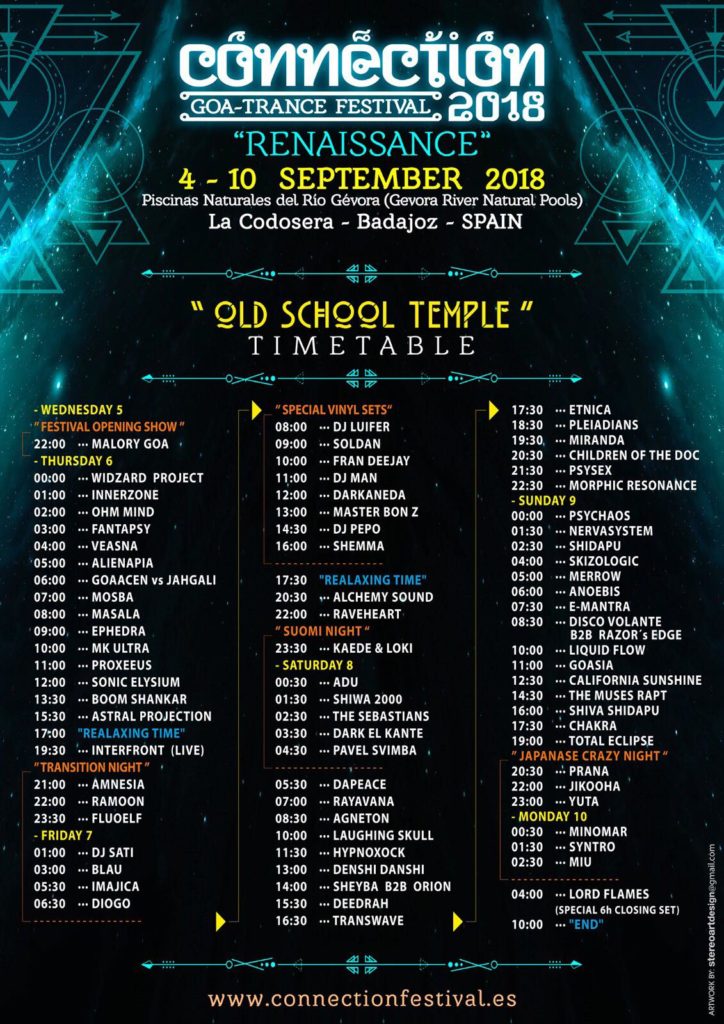 Check out the amazing vibe on Connection Festival Dancefloor: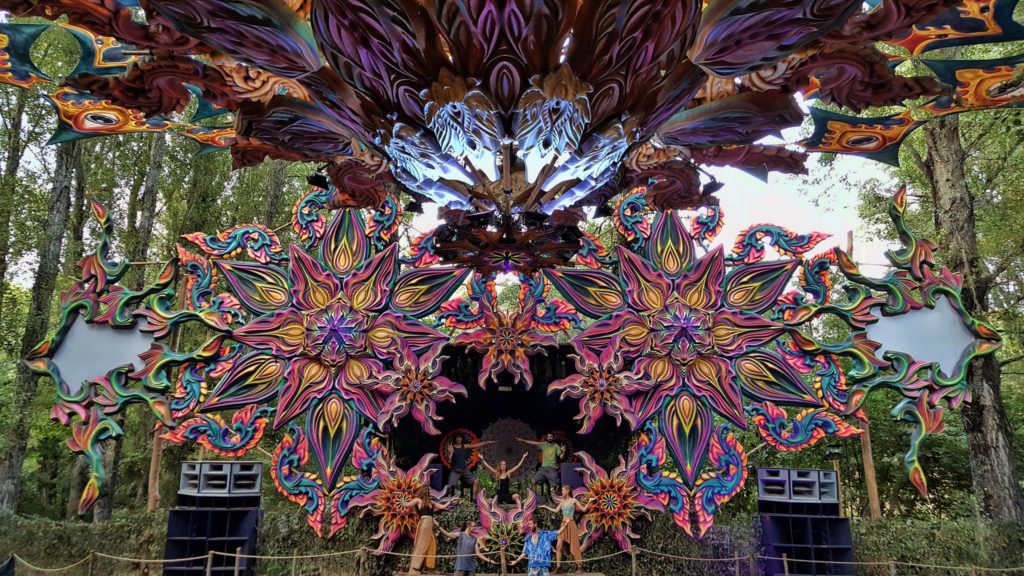 Also check our report from Connection Festival 2016: https://trancentral.tv/2016/10/connection-festival-2016/