Son Libre Festival
Son Libre Festival is a French festival offering a diverse serving of Psychedelic Trance & Techno music that has been growing steadily since 2012 and celebrate its fifth edition this summer between June 28 – July 1, 2018. The festival takes place in Collias, with full support of the local administration, under the warm sunshine of Southern France, surrounded by fields and rivers all around "Where a real symphony of colors and textures are collapsing, the emerald green of the water, the bright white of the limestone cliffs and an azure blue sky."
The festival takes place in Collias, with full support of the local administration, under the warm sunshine of Southern France, surrounded by fields and rivers all around
The festival is being run by Son libre events organization who's main objective is to promote electronic music in France. The Son Libre team is a melting pot of people coming from various universes and backgrounds. They carry the flag of innovation and diversity and do not hesitate to hire multidisciplinary talents in order to create a unique vibe for each edition.
Son Libre Festival 2018 event: https://www.facebook.com/events/1903717569881708
The 2018 edition will stretch on 4 days & 3 nights, with 2 stages and 72 hours of non-stop music in the open air.
Son Libre Festival line up (Psytrance):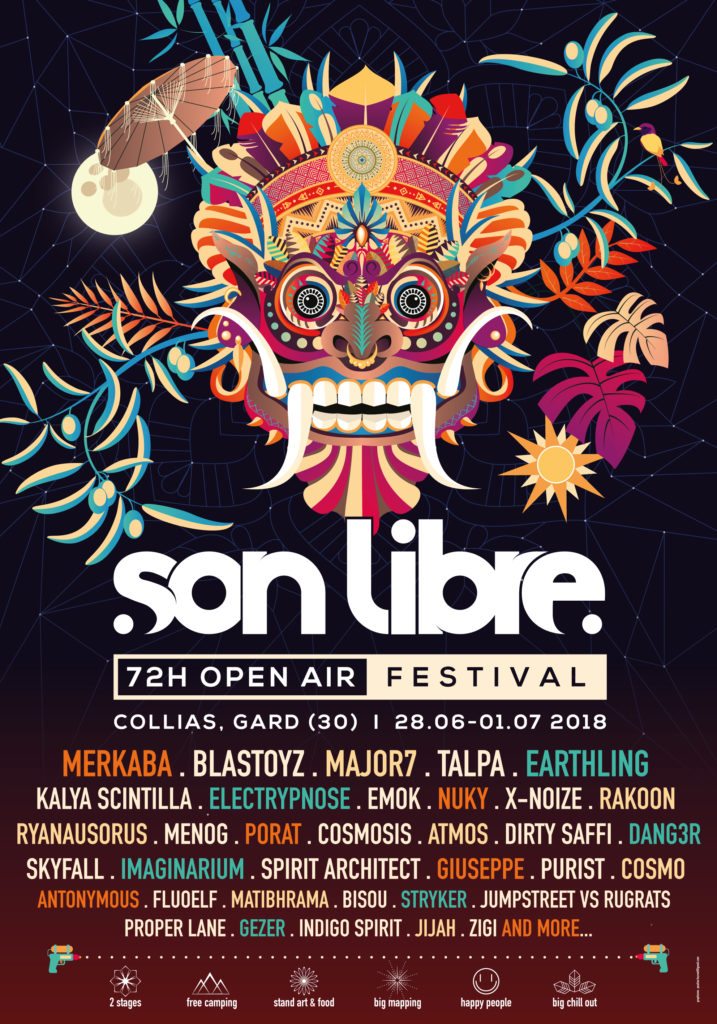 Son Libre Festival line up (Techno):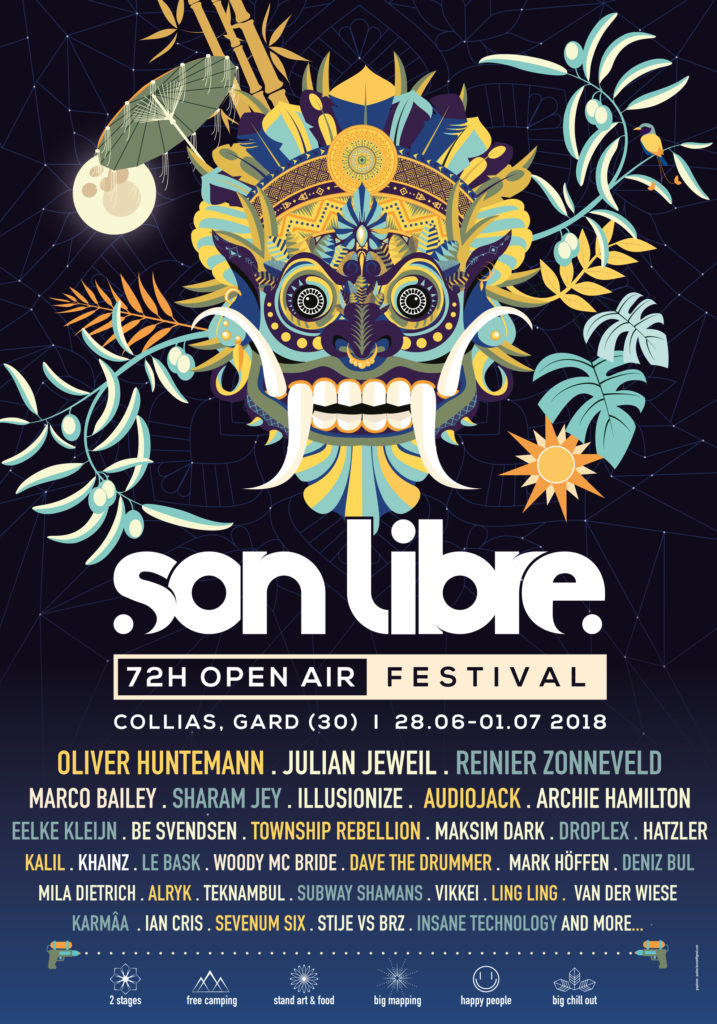 The Festival's moto is taken from Bob Marley's Redemption Song: "None but ourselves can free our minds.", and we certainly approve of that. The festival puts a lot of effort into designing the stages around two different themes, providing the proper settings for a visual and artistic experience and also takes an eco-responsible approach all along the event, in a myriad of ways.
All you need to know about Son Libre Festival is here: http://www.sonlibre.fr/
A gallery of some amazing Son Libre Festival photos: