Psytrance Memes
Psytrance without humour is… well… weird for us. At times psytrancers, being idealistic and revolutionary bunch of people tend to get too serious about things. For us, however, psychedelic trance gatherings were also always about funny, about fun. Nothing like good humour to put things into perspective.
We don't just preach, we also do, along the years, we've posted quite a few Psytrance memes on Trancentral's Facebook, some ended up quite viral. So we gathered for you here some of our favourite Psytrance memes, most of them made by our team, and a few guest appearances. We tried to give credit whenever it was possible, but Internet art is by nature many times anonymous.
This is a first article in a series, we will publish the next one soon – so stay tuned!
15 Psytrance Memes:
1. Follow me…
Because it's true!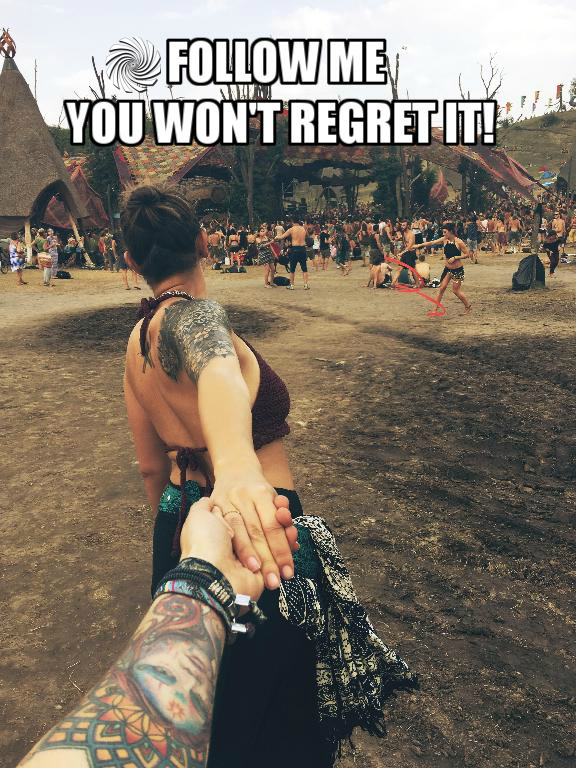 2. Before and after. Butterfly style. 
Happened to all of us… lol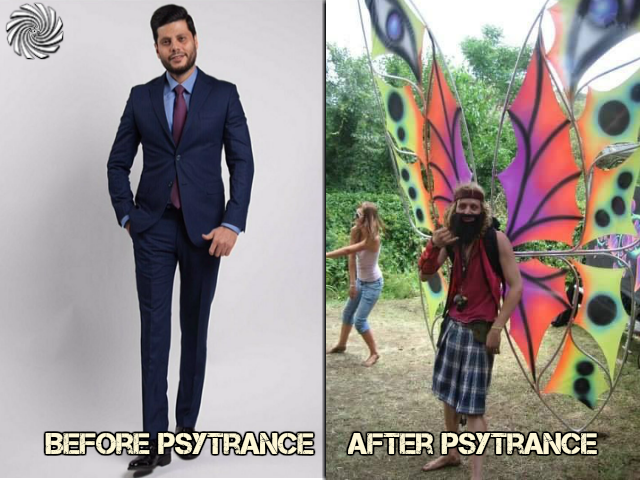 3. Psytrance genres according to Arny… 
What if Psytrance genres were Arnold Schwarzenegger ?
Meme by Kris Tof!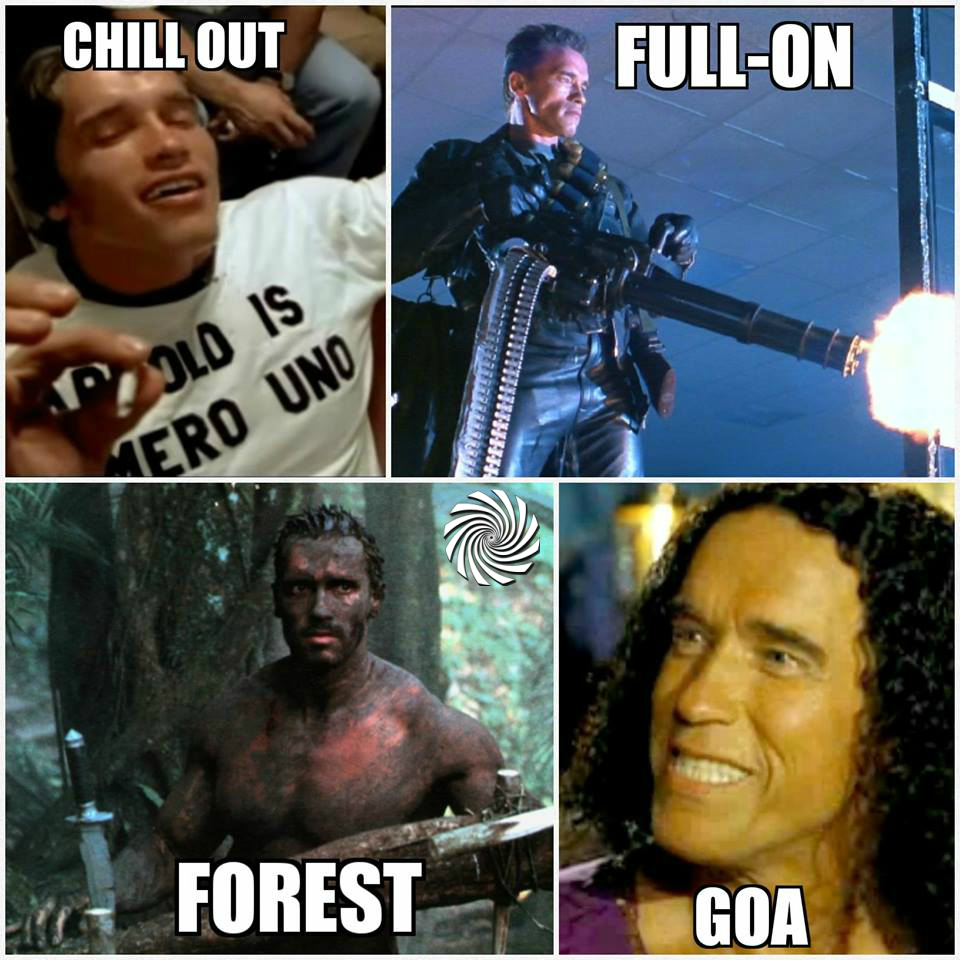 4. After the weekend…
When you are back in the office, but the party is still in your head.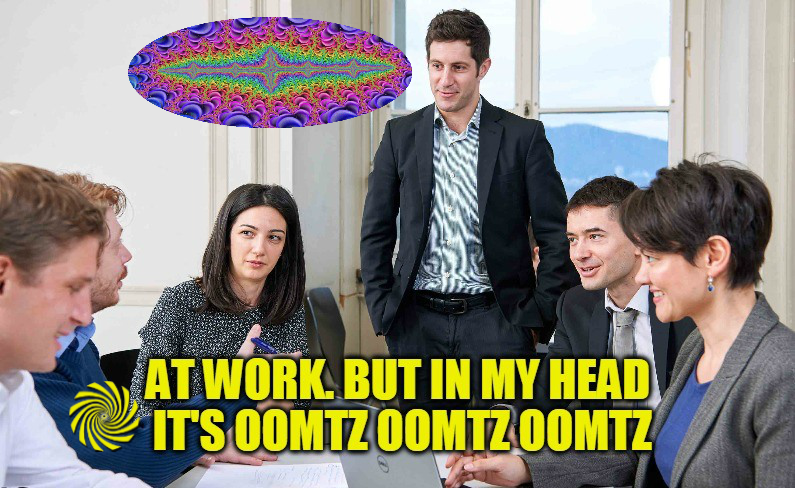 5. Go PINK!!! 
We have our man, the pink man, and sometimes he makes an appearance…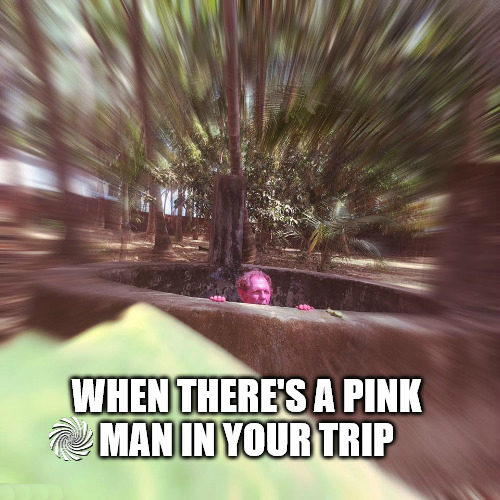 7. Darkpsy
Darkpsy goes well with memes for some reason. This is an old one. One of the first we remember from the good days of Isratrance.com forum.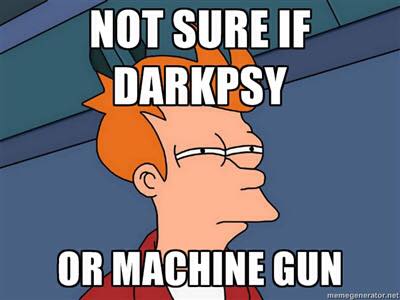 8. Chill out
One of the most important places in a good festival, the Chill Out area, can get pretty liquid…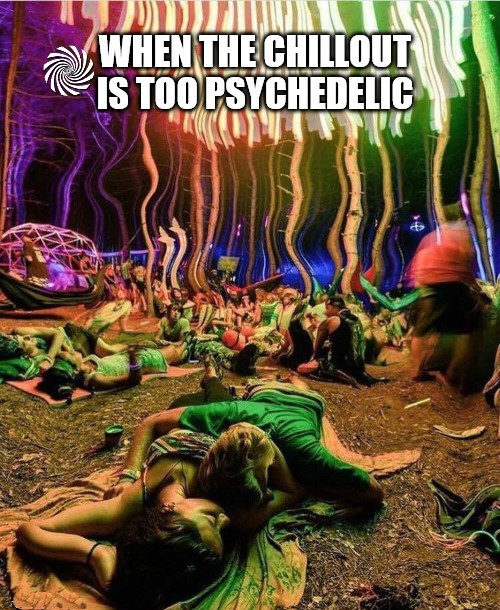 9. The first and the last
There's always this one dude who stays till the end…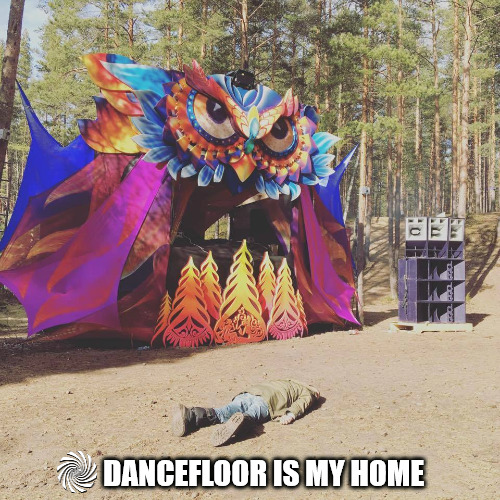 10. Before and after. Star Wars style. 
What can we say… Psytrance can make you an Ewok…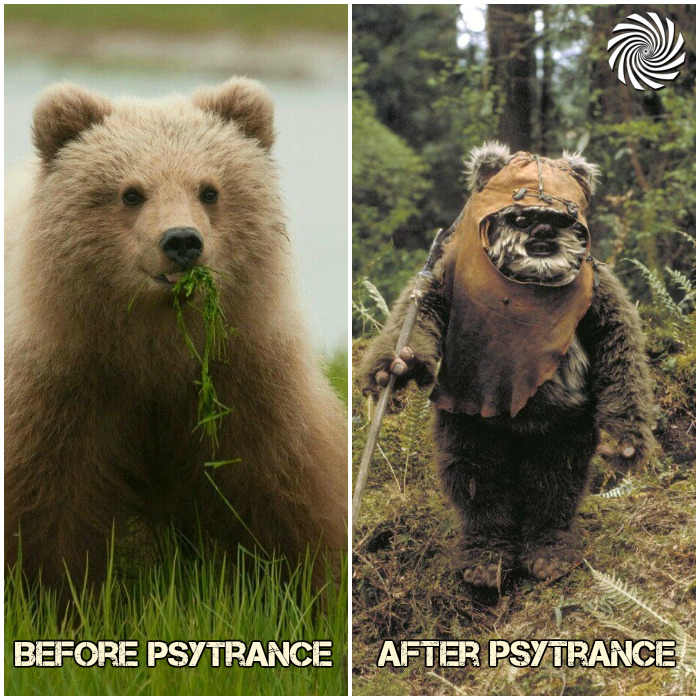 11. Age is a thing of the mind…
Who said Raja Ram? Goa Gil? DJ Chicago?
Photo by Murilo Ganesh.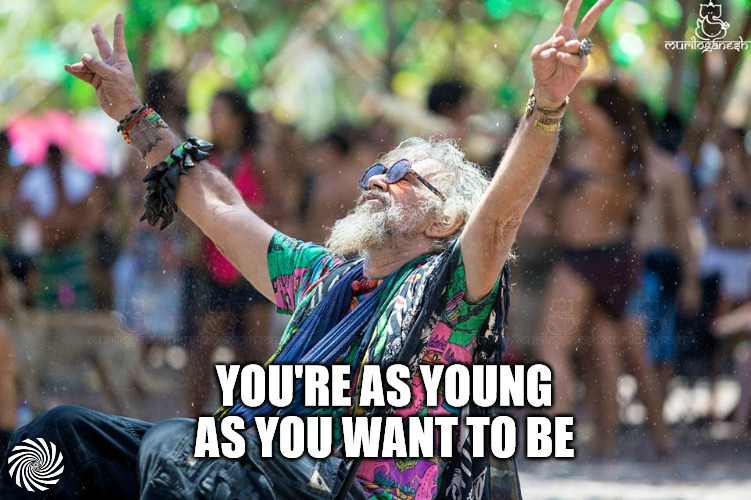 12. Before and after. Barbie style. 
The beauty and the beat!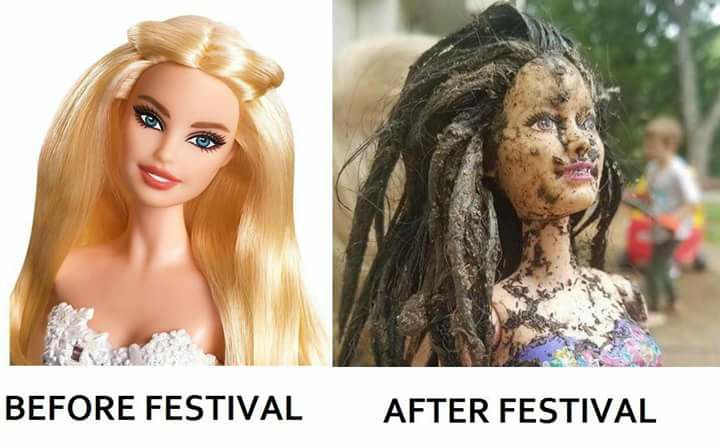 13. It's all about drops
Each and his/her own.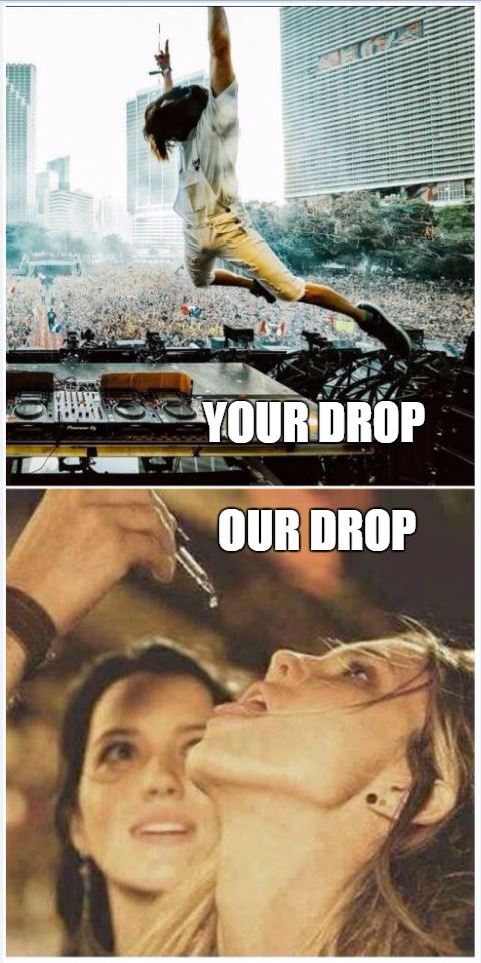 14. Before and after. Batman style. 
Because it's all about colours!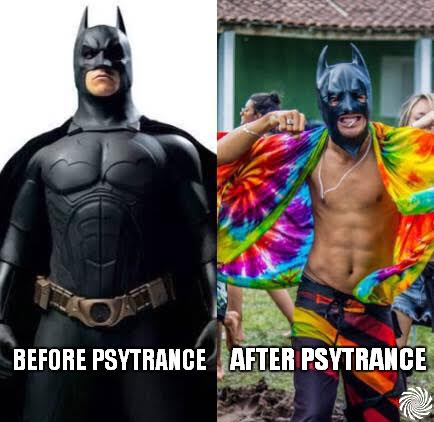 15. Psytrance festivals. It's no picnic. 
Classic meme by Didy Bizzare Contact that has been doing the rounds for few years now.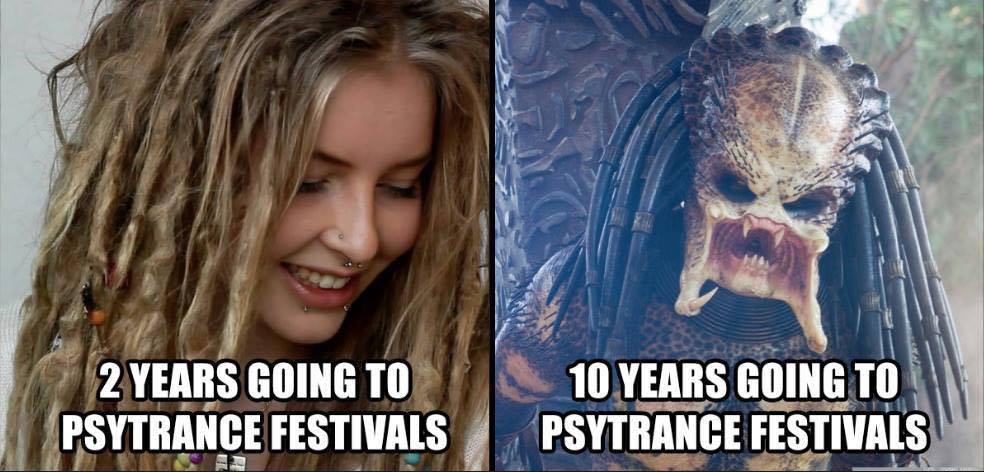 You have your own idea for a psytrance meme? Send them over!!!