10 Essential 90's Chillout Tracks
The 90s are known for many things, rave parties and the incredible growth of home computers to name just two. It was these trends that came together to help shape the resurgence in ambient music in that special decade.
Although the mastering technology of the 90's isn't what we are used to today, new styles such as ambient house, ambient techno, goa-chill, and IDM grew bigger than the rave culture that spawned them.
With home computers, it suddenly became feasible and less expensive for artists to produce electronic music, and the music they produced found a receptive audience in the "chillout rooms" of rave parties in the UK and across the globe.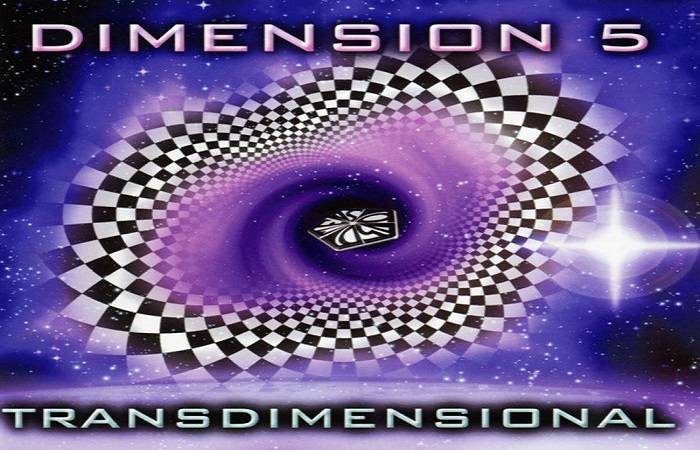 1997 Dimension 5 album cover
Although the mastering technology of the 90s isn't what we are used to today (24-bit releases were unheard-of), the sheer inventiveness of artists such as The KLF, Aphex Twin, The Irresistible Force and others made the 90s a special period in the history of downbeat ambient music. New styles such as ambient house, ambient techno, goa-chill, and IDM grew bigger than the rave culture that spawned them.
We've curated 10 special tracks from that special decade. They are distinctly "of their time", but so innovative as to be timeless.
Grid Coordinate – Vorp One (by Anubian Lights)
Tommy Grenas of Hawkwind & Len Del Rio throw psychedelic rock and downtempo into a particle accelerator and this is the result.

Aphex Twin – Blue Calx
A finely textured piece with very subtle beats, moody without quite being grim, this is perhaps the most purely ephemeral expression of Richard David James.

Autechre – Eutow
Don't let the cinematic soothing introduction lead you astray, this Autechre gem soon morphs into the soundtrack of a strange alien world. It's a hallmark of the 90s abstract / IDM chillout sound.

Banco de Gaia – Last Train To Lhasa (Extended Ambient Mix)
From the legendary Planet Dog label, Banco de Gaia combined world music with infectious chillout beats, a recipe that still resonates with today's chill artists.

Boards of Canada – Aquarius
Listening to Boards of Canada's Aquarius is like trying to recollect a hazy but happy childhood memory. Why is that woman reciting numbers like a numbers station? It's all very mysterious, and a testament to the emotive power of IDM.

Dimension 5 – Flow
It didnt't take long for goa trance artists in the 90s such as Dimension 5 and Man With No Name to realize that marrying the acidic melodies of goa trance with slower beats would create a psychedelic downtempo fusion perfectly suited for the chillout tents at psychedelic trance parties and festivals.

Dreamfish – Hymn
Pete Namlook and Mixmaster Morris team up to create one of the 90s premiere ambient trance pieces. The use of Terence McKenna samples remains a staple of psychedelic downtempo even today.

Dr Psychedelic – Deep Chill Out Dub
Jake Stephenson (aka Dr Psychedelic, Shamanic Tribes on Acid, Ganja Beats, and more aliases than you can shake a stick at), was a prolific UK producer of psytrance, ambient, and dub music in the 90s. His downtempo can be described as ethereal, unabashedly psychedelic, and joyous. He was a regular on such 90s labels as Instinct Ambient, Kinetic, Jumpin' & Pumpin', and Organic Records. Sadly, he died long before his time, with so much more music to give.

Gas – Funf
Wolfgang Voigt spent much of his youth in Königsforst, a large forested area near Cologne, Germany. Away from the noisy chaos of urban life, Voigt used these natural surroundings to retreat into and explore his "very personal emotional inner worlds", and his third album Königsforst is the sonic echoes of his youth. This is ambient and minimal techno at its best – nimble, subtle, but with an inexorable emotive quailty.

The KLF – 3AM Somewhere Out Of Beaumont
The UK rave scene meets the American deep south in The KLF's eponymous "Chill Out" album. Conceived as a continuous trrack, Chill Out weaves a patchwork of diverse samples with KLF's ambient house beat. In the words of The KLF's member Bill Drummond, the whole album was meant to reflect "that feeling the day after the rave".

Enjoy these 10 essential 90's chillout tracks in one long playlist