Chill Space
Gaudi: His Career, Music, and Upcoming Tour Dates
Gaudi: His Career, Music, and Upcoming Tour Dates
There aren't too many electronica producers today that can boast an extensive discography quite like Gaudi's. With 9 EPs, 12 solo albums, over 250 productions and 90 remixes, there is never a time that Gaudi isn't writing, producing, or performing his music. The Bologna-born composer jumpstarted his career in the 1980s and has since become one of the most sought after producers in electronica.
Listen to Gaudi's great compilation @ Iboga Records, featuring an unrivaled plethora of Downtempo artists:
While his early work may not be familiar to today's psytrance listeners, some may recognize him from his television appearances. Gaudi's talent and dedication to music won him a position as a vocal coach on The X Factor, the biggest talent competition in the world with franchises across the continents which has partnered with numerous industries to create a variety of entertainment platforms. During a break in his touring schedule, he went back to Italy in the spring of 2008 for four months, coaching the singers and ultimately leading the Aram Quartet to victory. His success with contestants continued into Italy's second and third seasons, producing the debut EP for The Bastard Sons of Dioniso and helping the female trio Yavanna to third place.
Gaudi meets Ace Ventura @ Boom Festival 2016:
Veteran musicians like himself are constantly looking for new ways to reach out to their fans. Since his debut in the 1980s, he's traveled all over the world and collaborated with pioneers in electronic music, among other genres. While many acts have explored opportunities in film as well as video games, with the Rolling Stones licensing their music to the makers of Call of Duty and KISS appearing on titles for the famed slots provider Spin Genie, Gaudi found his place in reality television, coaching up-and-comers in the hope they would experience the same success as he continues to enjoy. Since his stint on the X Factor, Gaudi has been busy releasing album after album, teaming up with more artists to produce more music. After a few years, he returned to television as a coach on The Voice (Italy), before embarking on yet another world tour.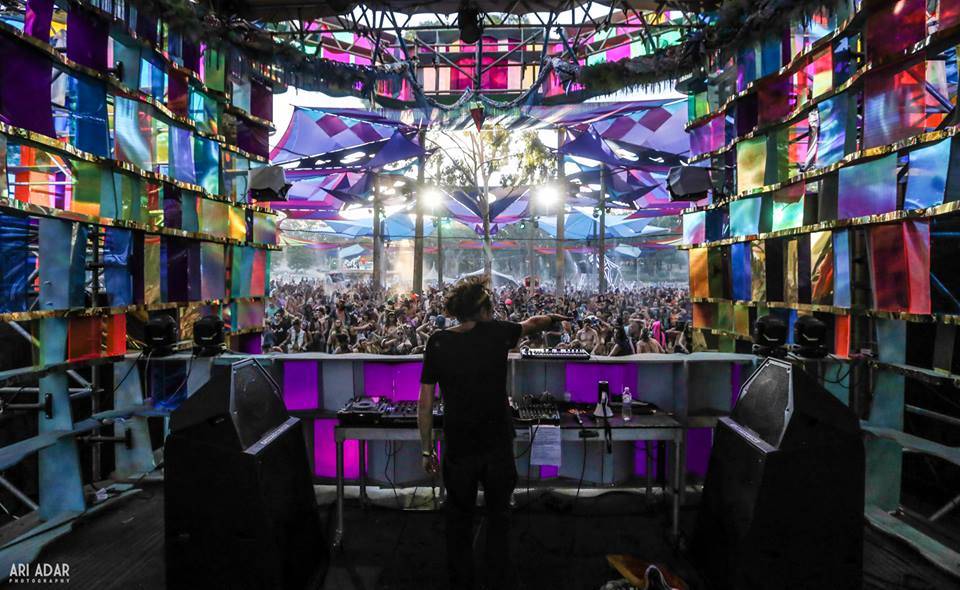 Gaudi live @ Rainbow Serpent Festival 2017 last weekend. Photos by Ari Adar Photography.
Gaudi has also been known to perform at a number of prominent musical festivals, including Burning Man, Boom Festival, Ozora Festival, Rainbow Serpent Festival and many others.
Gaudi remixing Captain Hook & Ill.Gates:
Although it has been a while since he released a new EP or solo album, his music is still worth exploring for those that haven't heard of him. Here is the tracklist from his most recent album No Prisoners:
1) Bad Boy Bass
2) There's Enough (ft. Michael Franti & Hardage)
3) Serious Ting
4) Back to Baia
5) Oud We Think We Are?
6) No Time (ft. Dr. Israel)
7) Barracudub
8) Hotel Caledonia
9) Strictly Goodness (ft. Kenny Knots)
10) Brainwashed Again (ft. Elisa & Danny Ladwa
11) No More Blood
Currently in Australia he'll be touring the Land Down Under for a while before flying to Florida for the Okeechobee Music and Arts Festival in March, and then making a quick stop in India before performing at the Ometeotl Festival in Tepoztlan, Mexico. Check out his website for more information on his tour and ticket prices.