Magazine
Dacru Records – Our story in 10 tracks
Dacru Records – Our story in 10 tracks
Dacru Records is a Belgian psytrance label founded more than 15 years ago. The label boosts a strong selection of artists, from major names with a 20 year career under the belt to younger promising talents. The roster includes names like Electric Universe, U-Recken, Talamasca, DigiCult, Spirit Architect, Tropical Bleyage, Bitkit, E-Mov, Aquila, Chronos, Ephedrix and more. The aim is to release timeless music with a strong emphasis on the psychedelic and melodic.
Besides being a record label Dacru has also been making a name as event promoter with over 60 events since 2001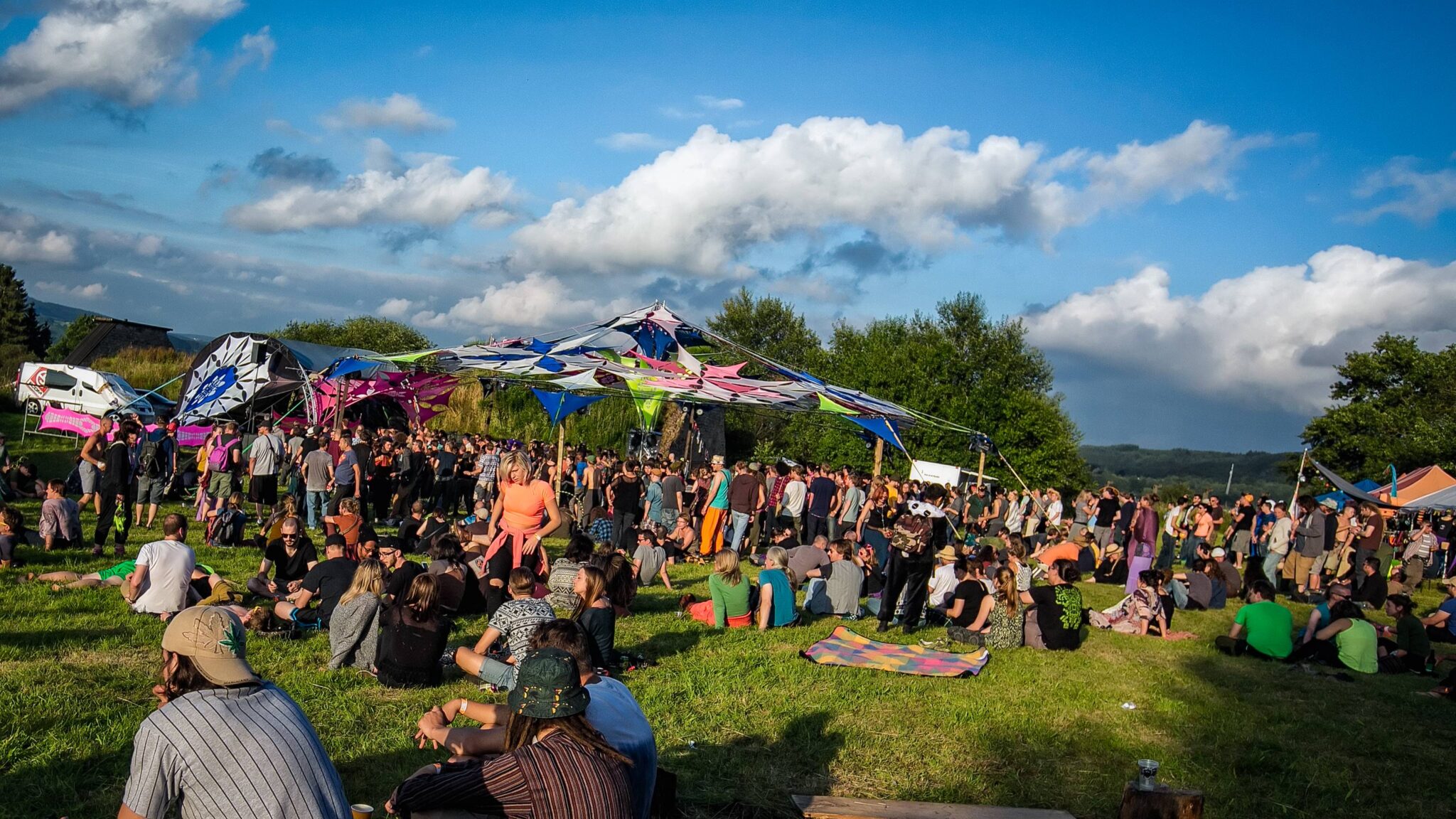 Besides being a record label Dacru has also been making a name as event promoter with over 60 events since 2001, that's a whole of a lot of experience that goes into organizing quality events. Some of the party lines include Organic Dreams, Tribal Roots, After Sunrise, Horizons and Nova's Incident open air.
We asked Dacru Records to tell us their musical story in 10 tracks. Not an easy task, we're sure, but a good way for you to get to know the label, it's history and most important its musical message. So check it out below, and as usual at the bottom, all tracks in one playlist.
1. DigiCult – Star Travel
From the second and legendary DigiCult full album 'Out Of This World', one of the defining DigiCult tracks.
2. U-Recken – Song Of Seraphim
From his latest full album 'Flames of Equilibrium', just beautiful! A new U-Recken album is coming in April.
3. Silicon Sound – Pure Reality (Ephedrix Remix)
With the 'Expander' album Ephedrix did a remix special and this was the intro track to the album.
4. Tropical Bleyage – Mala
Tropical Bleyage signs for the most viewed video in our YouTube channel, a great audiovisual synchronization.
5. XSI – Nightmare (XSI vs Talamasca ft. Lucid Remix)
From the Talamasca full album 'Psychedelic Trance', the first Talamasca full album we have released at Dacru back in 2013. In the meantime 2 more have followed and others are being planned as well.
6. Electric Universe – Freedom
Fabulous track from Electric Universe's 'Journeys Into Outer Space' album from 2014.
7. Spirit Architect & Djantrix- Fluorescence
Spirit Architect is one of the promising talents we have on board. For this track he teamed up with his fellow countryman Djantrix, always a guarantee for premium dancefloor stuff. Stay tuned for the Spirit Architect debut album coming in February 2017.
8. Bitkit – Galactic Superwave
Bitkit is one of the main artists from Belgium who joined our label a couple of years ago. This is the first track of his 2013 album 'The Last Shadow'.
9. Aquila – Section IX
More talent from Belgium. The Aquila project has been lowering its bpm range a bit in recent years. This track from 2015 is a nice illustration from the contemporary style.
10. E-Mov – Naiad
E-Mov from Greece creates beautiful music. Here's a track from the full album 'The Journey of Pan' that we released in 2013.
You can listen to all the tracks in one long playlist right here: