Magazine
Interview with Empirikal – "Based on experimentation rather than just theory"
When you are involved with psytrance scene, you already know the signs… suddenly all DJs and producers are talking about this new name and it keeps popping up, then releases start to appear on leading labels… There's a new kid on the block….
The current new kids on the block are Empirikal, one of the most interesting projects to emerge in the last couple of years. Based in Israel, they are signed to Hommega and already with releases on TIP and other leading labels. We chatted to the duo to get to know more about them and their music.
While you read the interview why not listen to an exclusive mix Empirikal made for us on Trancentral's Mixcloud channel:

Q: Who are Empirikal? Tell us a bit about yourselves? What does the name mean?

A: The word "empirical" means "based on experimentation rather than just theory". We put the K there for Google… We are Nimrod and Dekel, both of us are originally from Kibbutz Ga'aton in the North of Israel, both of us are nature people and music is our life.
We started making music together in 2013 and from the beginning we knew we want to create something different from everything else that was released back then. The intention was quite naive at first, we wanted to play our music at small parties for our friends, in front of maybe 20 well-fuelled friends. The parties grew, the music got better and today we are Empirikal.
Q: Do you remember the first party you went to? Were you hooked at once?
Nimrod: The first party I went to was a small party, about 100 people. But no one was sitting down. Everyone was dancing like there's no tomorrow. I took what I took, got on the dance floor, and when I left it I started making my own trance music.
Dekel: My first party was on top of Mount Gilboa in a production called "Underground" in 2009. I was a DJ for many years and until that moment I never knew people could react like that to music… It was a zoo. Right then I realized that's how I want to see the crowd in front of me, that's the energy I want to get from people. So I just started diving and diving into that world called trance, till this day.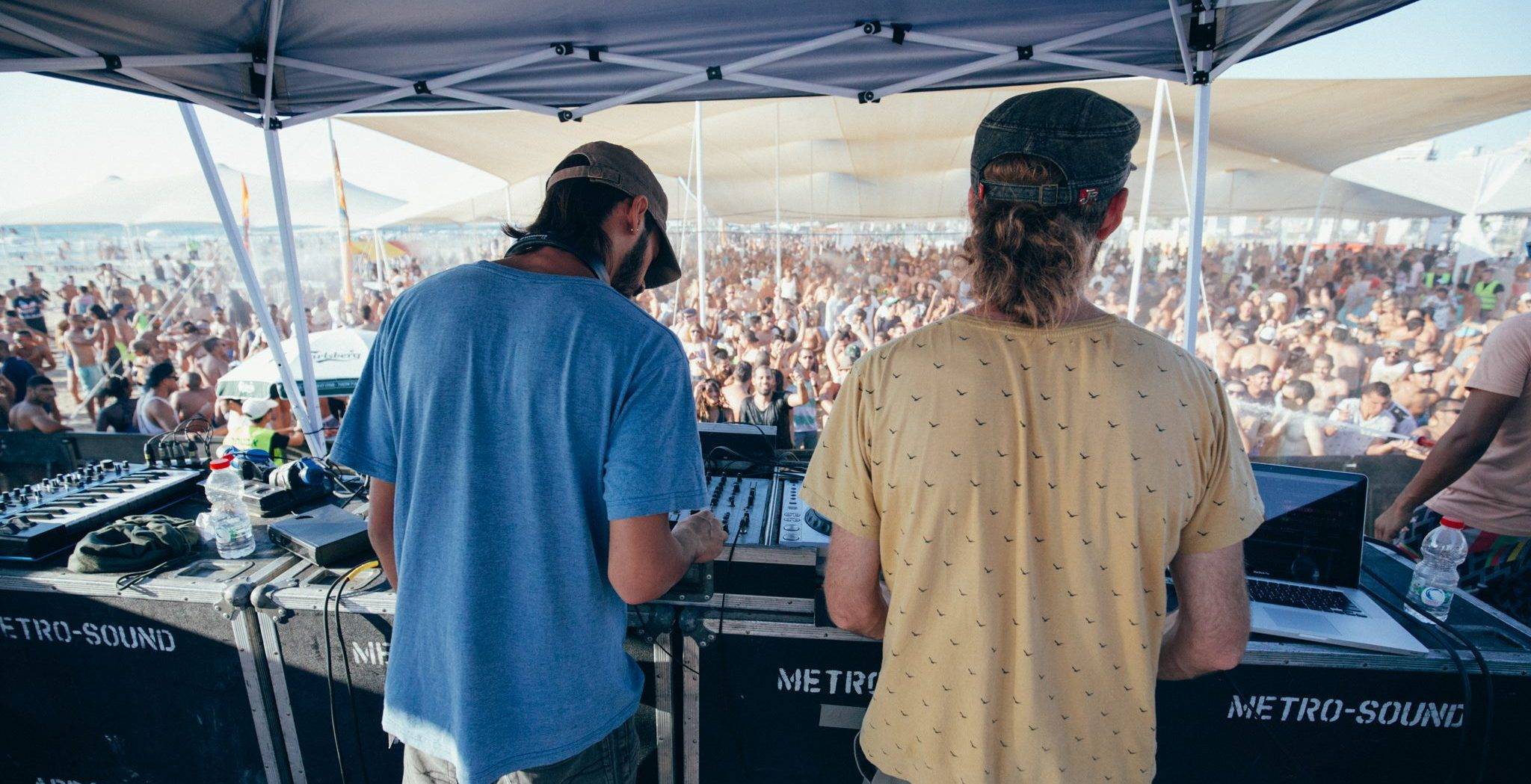 Q: Tell us a bit about your journey from that party to become Empirikal
Nimrod: It took me some time till I was able to make a real trance track. The first one was called "Vadim", a full on Goa track, and it's still is the track that works best that I know. Dekel was doing DJ sets at parties and at some point we realized we were both into creating some music together. The connection with Dekel – his experience as a DJ and my musical experience – created what we thought was a new and fresh sound. We decided to develop that sound and start an act that's out to break the norm and stay true to good quality music.
Dekel: I went through lots of phases as an artist and DJ until Empirikal was created. I was playing trance for a few years, gaining a lot of experience. Me and Nimrod's friendship sparked a few sessions in the studio and there was a great professional click. We just created what was in our hearts, without any specific goals. Just made music.
Empirikal made for Trancentral a playlist with some of the music that influenced them, enjoy:
Q: You've just signed up with Hommega, one of the most veteran label and a true powerhouse of psytrance, how does it feel? What are your mutual plans?
A: Signing up with Hommega is very flattering for us. For a long time we were looking for a label that would fit us and would want to embrace our musical style. It wasn't simple, we were turned down by other labels and we were starting to give up. Suddenly there was this connection with Hommega who just love what we do, giving us full support and going along with our weird ideas. To us it felt like we were finally home, right after the first meeting with Eyal and Uri.
Empirikal latest EP released on Hommega last month:
Q: You have an obvious connection with LOUD, which is felt in your sound and in work you did together. The LOUD guys actually told me that you have influenced them as well. Can you tell us about this connection?
A: LOUD are true mentors for us. We are big fans of their music, and through the music the connection with them happened. We would listen to No More X in a loop, it was the only thing that played in Nimrod's car for about a year, so obviously we were heavily inspired by them. When we wanted to improve our own sound we came to Eitan Rלiter to help us with mixing and production. We started a long process of almost two years in Eitan's studio, and with his professional help worked on a number of tracks, some of which were scrapped and some of which are on our recent releases. While working we became friends and exchanged ideas, Nimrod started playing drums with them on some of their shows, and we still love them both as artists and the special people they are.
Q: One psytrance track that changed your life? One psytrance album that affected you most?
A: We each have our own personal experiences but as a duo we think that the track that influenced us the most is "The Beast – Spawn" (The Beast was a 2 track project of Simon Posford of Hallucinogen & Shpongle fame with Sean Williams, the guy behind Process – trancentral). Album would have to be LOUD's No More X, for sure.