Rainbow Serpent Festival
So many people say that Rainbow Serpent Festival (RSF in short) is the best festival in the world that there must be a reason. Happening in Australia can't hurt. Every January when the self centred Northern hemisphere people are experiencing the cold, the warm party energies flow to Rainbow Serpent Festival. Rainbow Serpent Festival has come a long way over the years. From a small gathering in a secluded clearing in its first edition in 1997 dedicated mainly to Psytrance, to an internationally recognised and attended festival with a very diverse musical scope with crowds of more than 10,000 people. In 2017 RSF will celebrate it's 20th (!!) edition.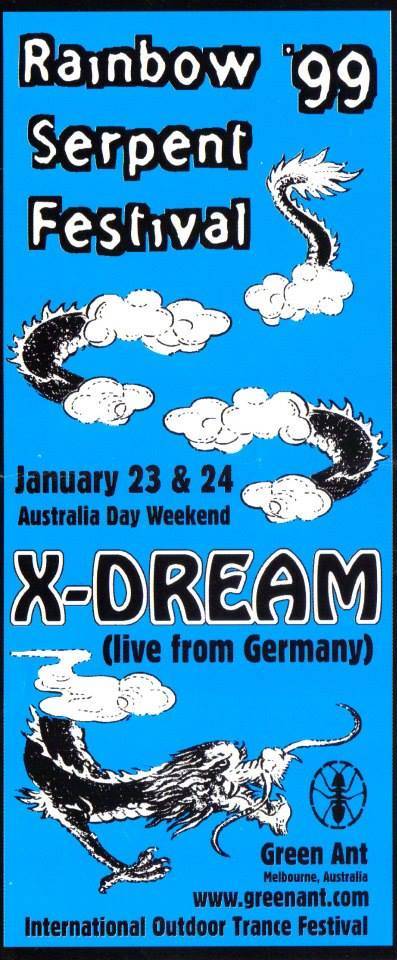 Rainbow Serpent Festival Flyer 1999
Rainbow Serpent Festival is a large electronic music, art and lifestyle festival, located in Victoria, Australia The festival is mainly known for Psychedelic trance and Techno music, but also features other genres of electronic music and non electronic music in the smaller stages. The festival also has many art installations, workshops and other attractions. Recent years have seen the festival expand from a purely music-driven event, to one that places an emphasis on sustainability, well-being, performance and art.
Trancentral gathered for you some important Rainbow Serpent Festival information, and while you read it, why not listen to the great set of Talpa @ Rainbow Serpent Festival 2015
Why Rainbow Serpent?
The name Rainbow Serpent comes from the Aboriginal dreamtime creation myth of the Rainbow Serpent. Dreamtime stories often vary between aboriginal tribes, however the story of the Rainbow Serpent is special as it is one of the few common to all. The Rainbow Serpent is protector of the land, and the source of all life. "While dancing their Dreamings, aborigines spiritually connect themselves to the land and to the Dreamtime. The drumming of feet during the dance draws the earth into dialogue with the dancers, allowing the ceremony to bring the power of the Dreaming to life."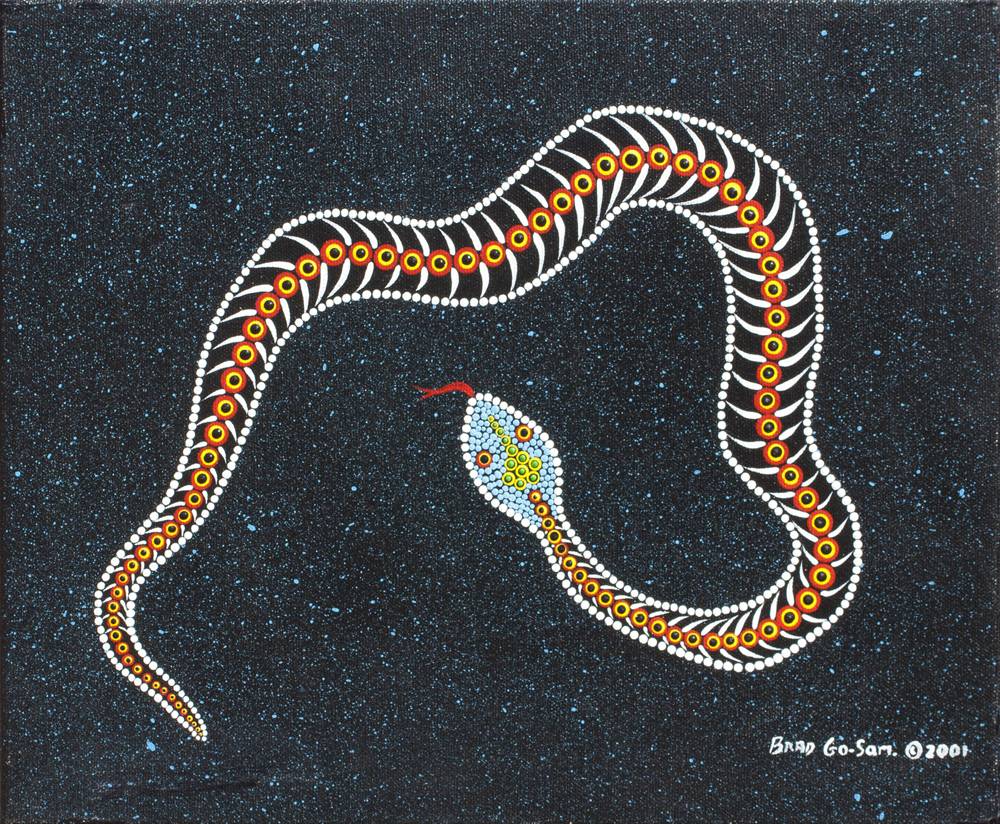 The Rainbow Serpent. Art by Brad Go-Sam.
Rainbow Serpent Festival location
The more recent festivals have been held on farmland in the vicinity of Beaufort, in Western Victoria, under two hours drive from Melbourne. Rainbow Started as a bush festival, and it retains that feel. Expect dust and Eucalyptus trees.
Music & Activities in Rainbow Serpent Festival
Rainbow Serpent Festival is known largely for its music, featuring styles from chillout, to techno, psytrance, and many variants of these styles. Mostly electronic based Rainbow Serpent has seen DJ's, producers, and live bands. The music runs 24 hours per day usually for over four days. Rainbow Serpent Festival runs five stages: Main Stage, Market Stage, Sunset Stage, Chill Stage & Playground Stage.
The Main Stage at Rainbow Serpent focuses on more pumping music such as Psytrance and also hosts the special opening ceremony to the festival. The Market Stage while not called "main" features many times many of the festival headliners, hosting a massive range of artists across all genres. It is known for its crazy atmosphere and vibe. The Sunset Stage is the festival's youngest featuring a multitude of electronic genre and acting as a complementary to the Market Stage. The Chill Stage is the place to rest your mind, take it to other dimensions, chat with old and new frieds or just float or sleep, and sometimes even boogie a little with chilled psychedelic music. The Playground Stage focuses on live music from every possible genre. It also showcases on-musical performers ranging from magicians, to comedians, mimes, and fire twirlers.
RSF also offers a variety of other activities with guest speakers, workshops, kids space, permaculture garden, solar cinema, and much more. But perhaps what is unique about RSF is its special crazy and laid back atmosphere (yes, just like that) full of colourful people and amazing vibes. A truly temporary autonomous zone.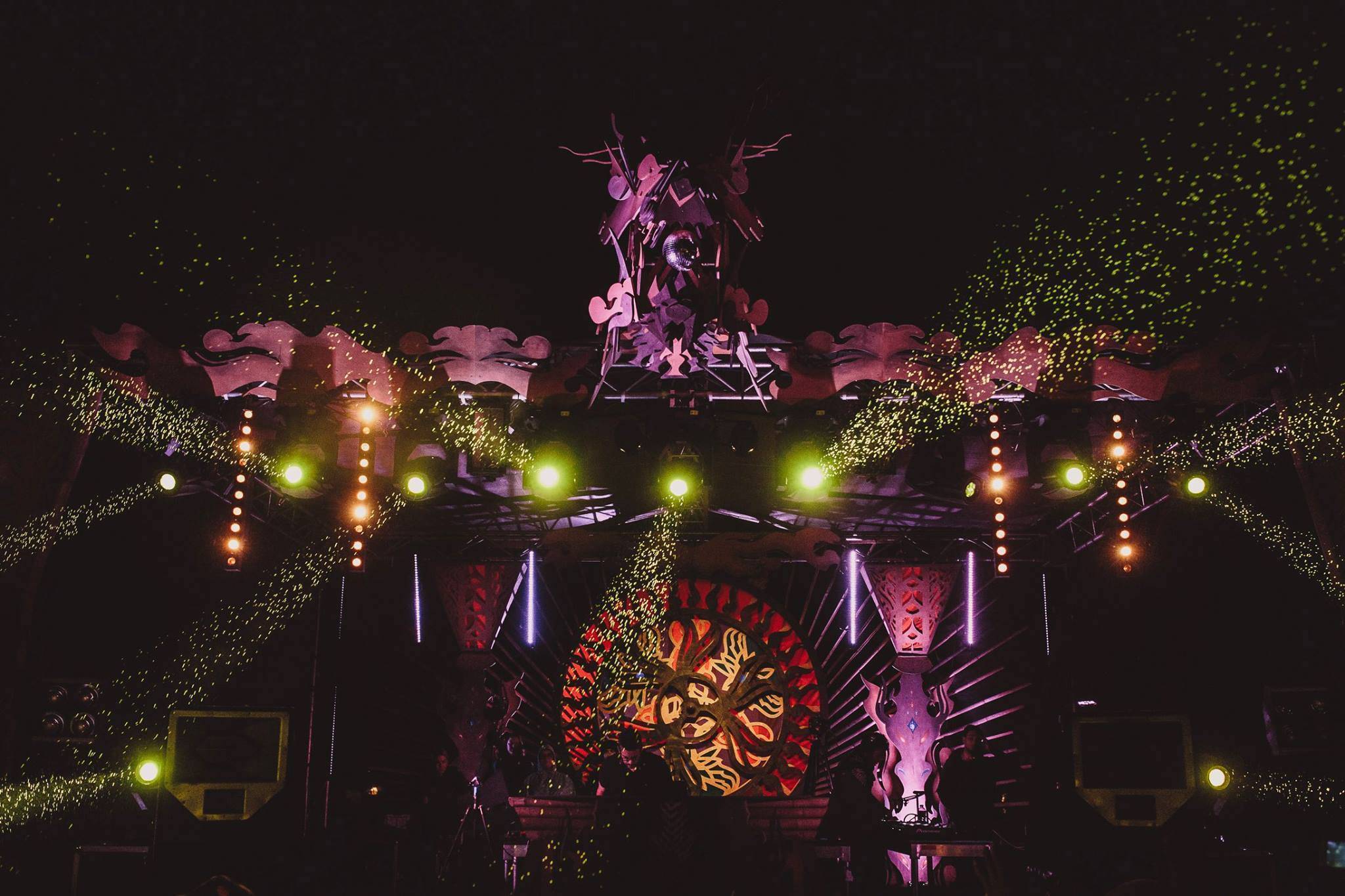 Ph: Wired4sound Melb 2015
How to get to Rainbow Serpent Festival
Well, if you're not in Australia, you might have a long way to go. Melbourne is the closest international airport and you'll have to get their first coming out of Australia. You can drive to Rainbow Serpent of course, and campervans are accepted. Rainbow also runs air-conditioned luxury charter buses from Melbourne, details can be found on the Rainbow website. There are also shuttle buses running between Beaufort and the festival site. Beaufort can also be reached by train from Melbourne. The Rainbow Serpent Festival website supplies more detailed information.
Some Amazing Rainbow Serpent Festival photos: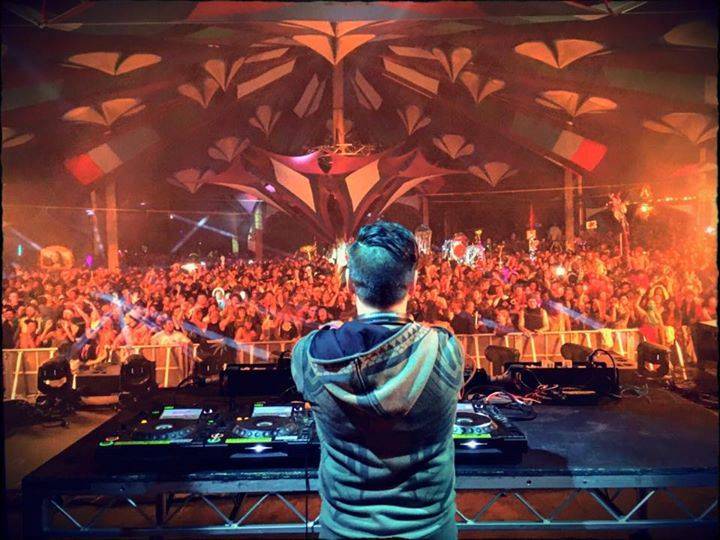 Ace Ventura @ Rainbow Serpent Festival 2016. Ph: Jesse Thompson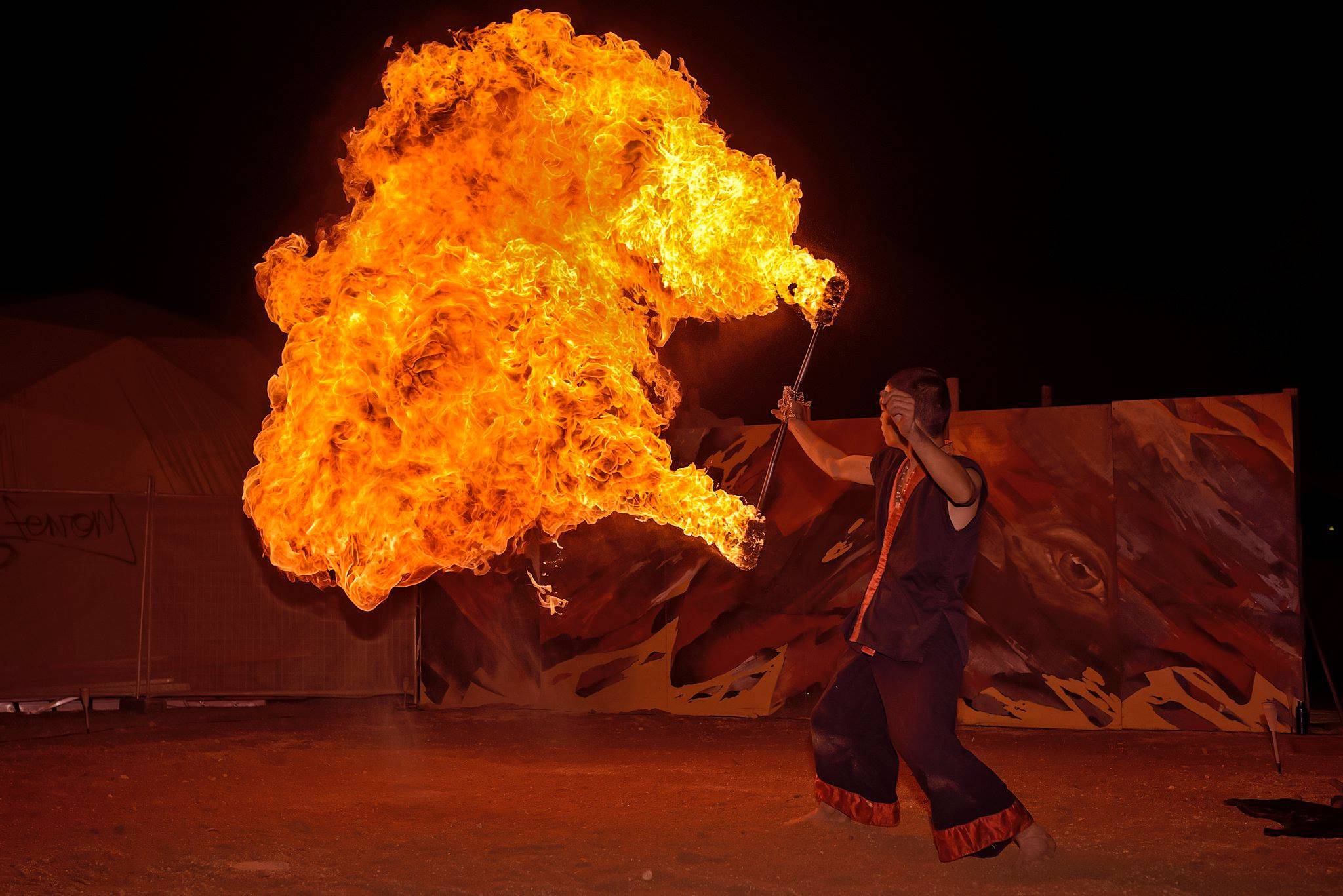 Ph: Adam Taylor 2015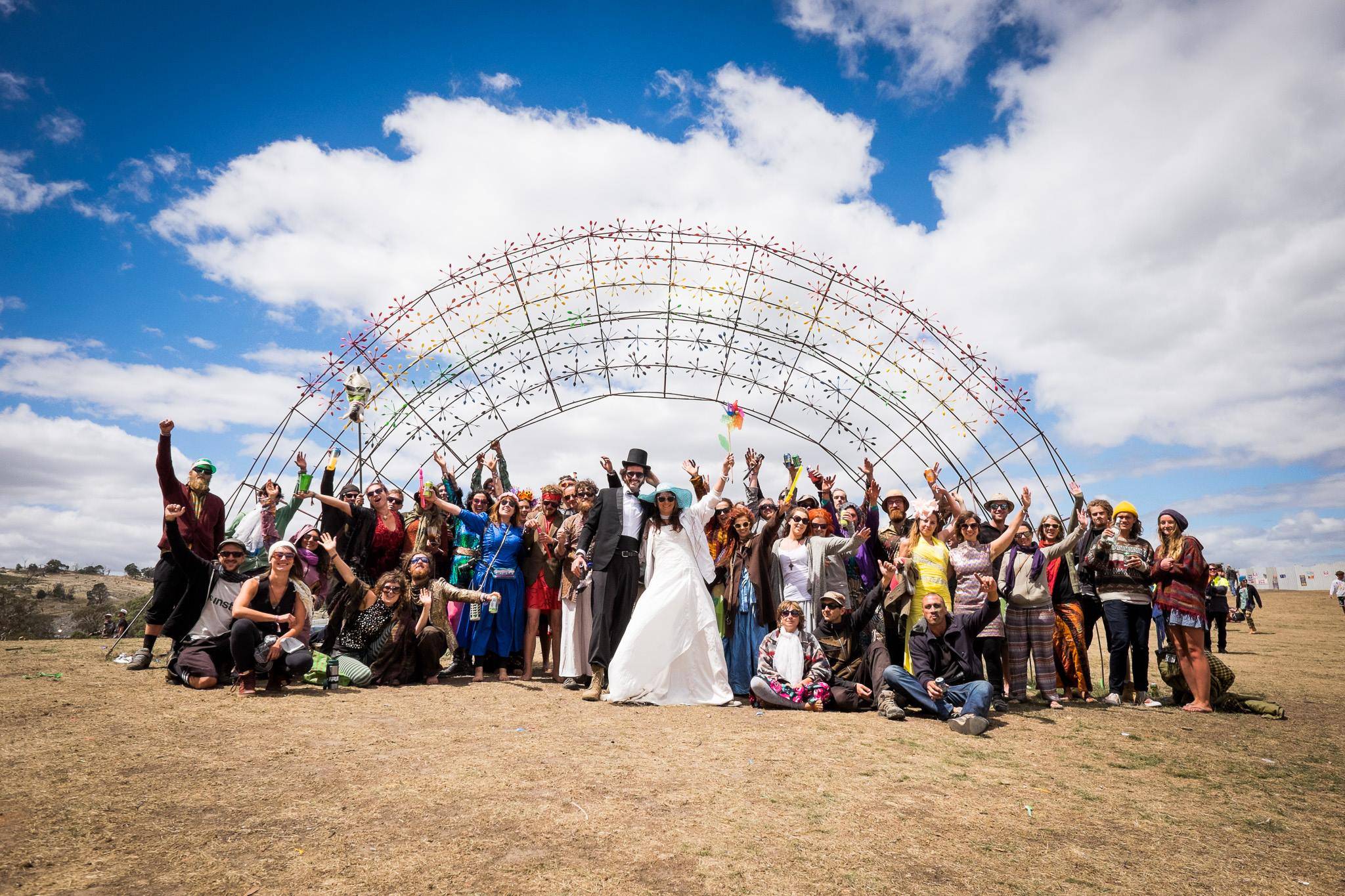 Ph: Francesco Vicenzi 2015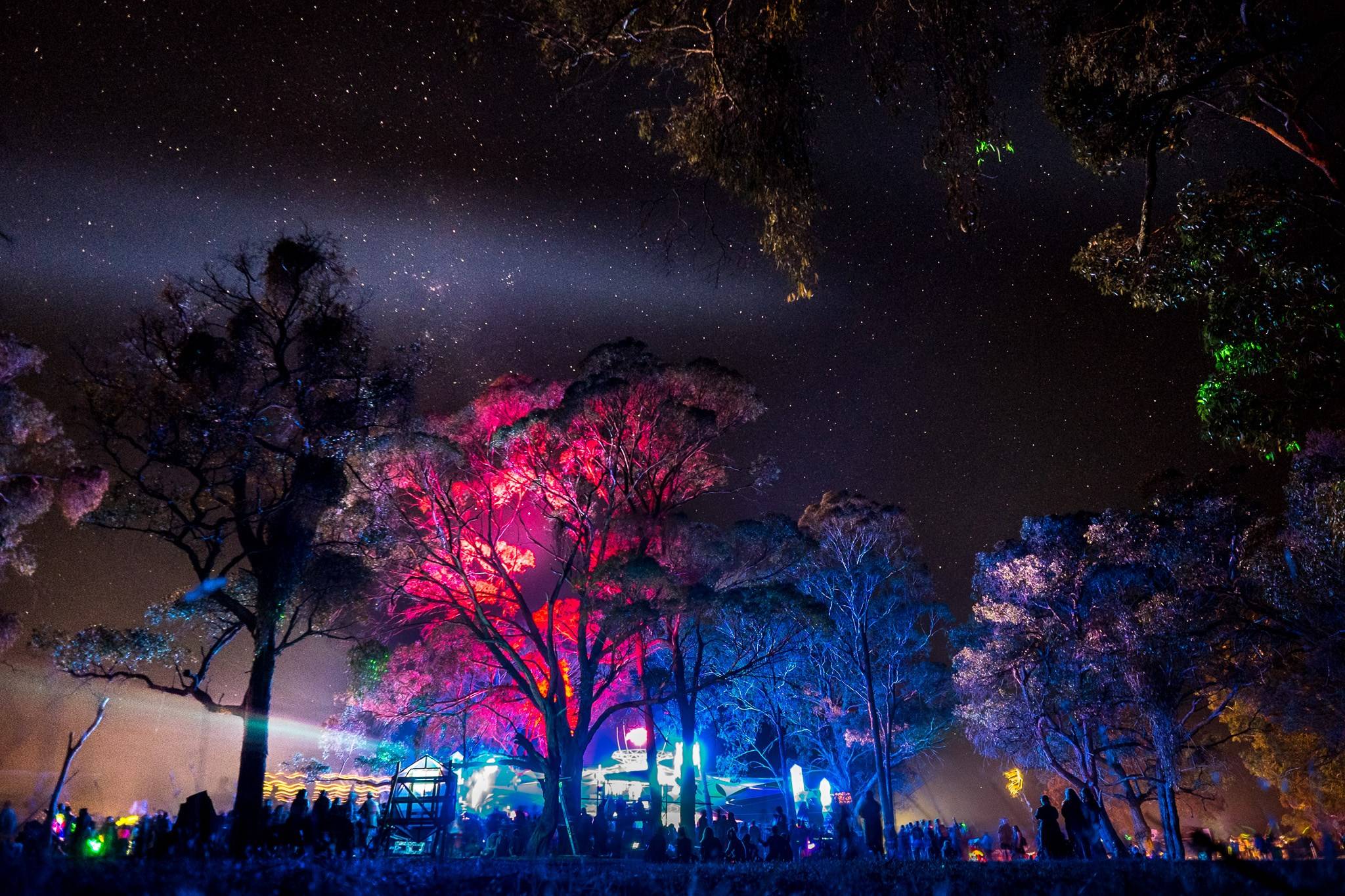 Ph: Francesco Vicenzi 2015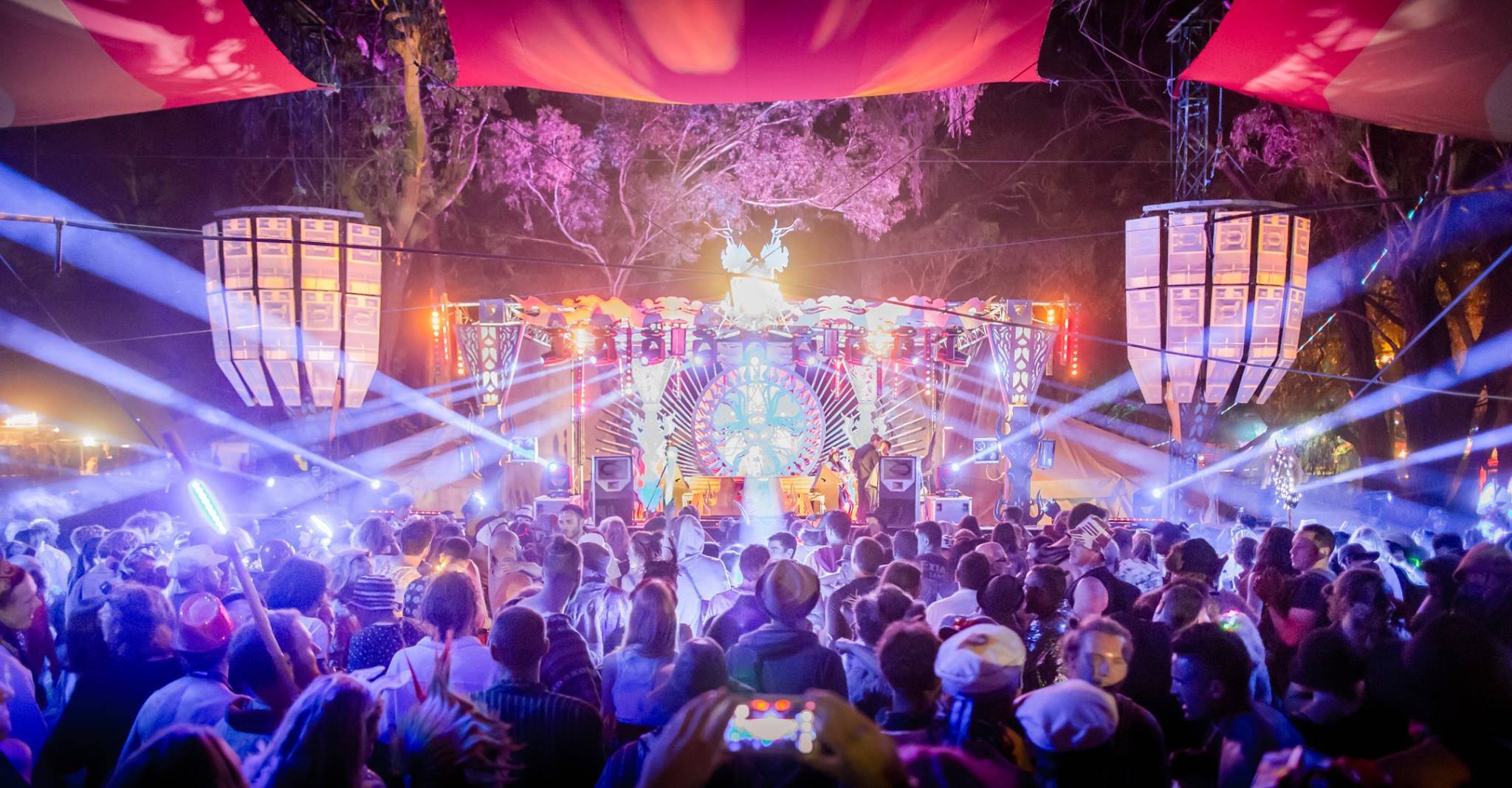 Ph: James Gillot 2015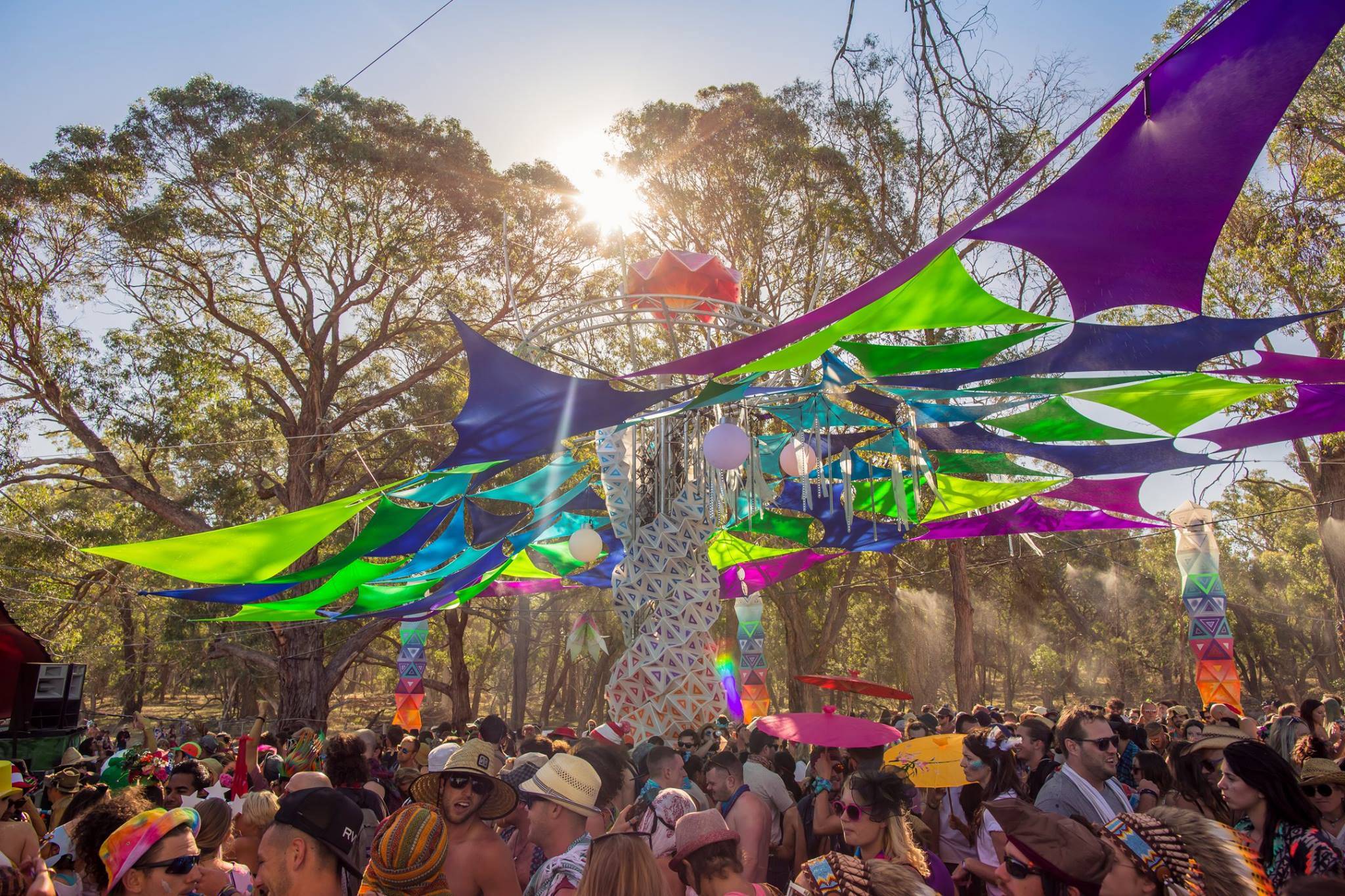 Ph: James Gillot 2015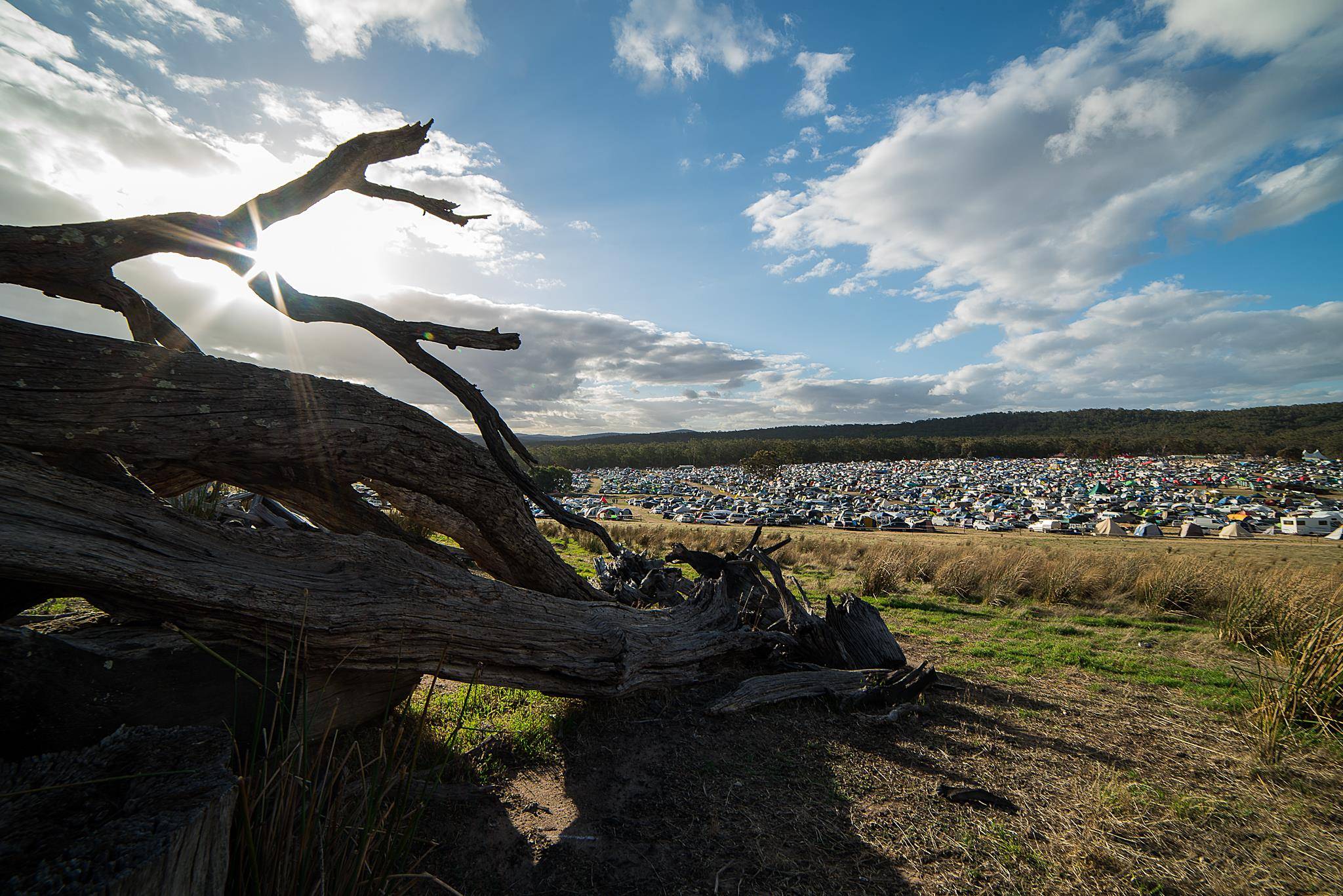 Ph: Maurice Wu 2015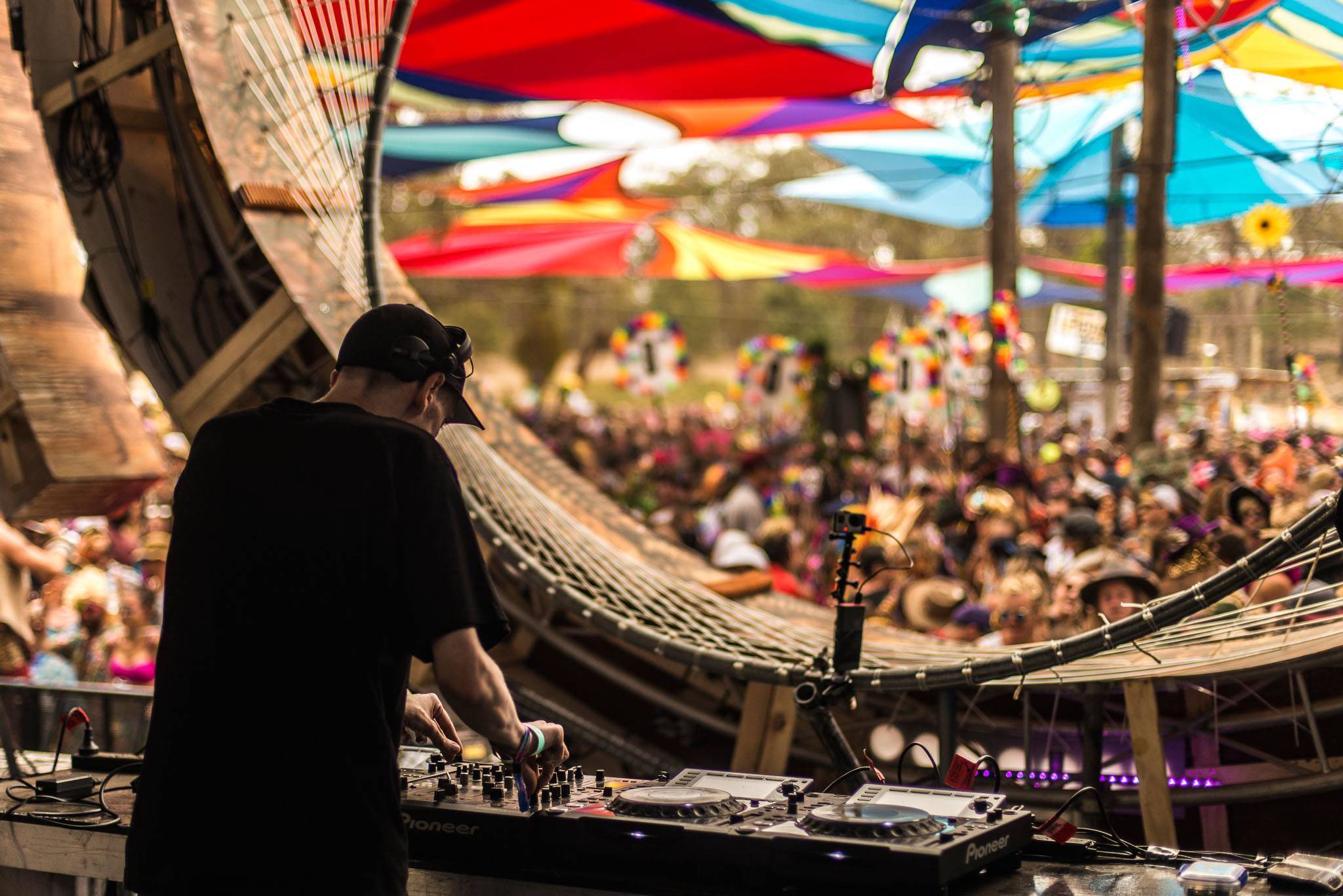 Ph: Birthmark Photography 2016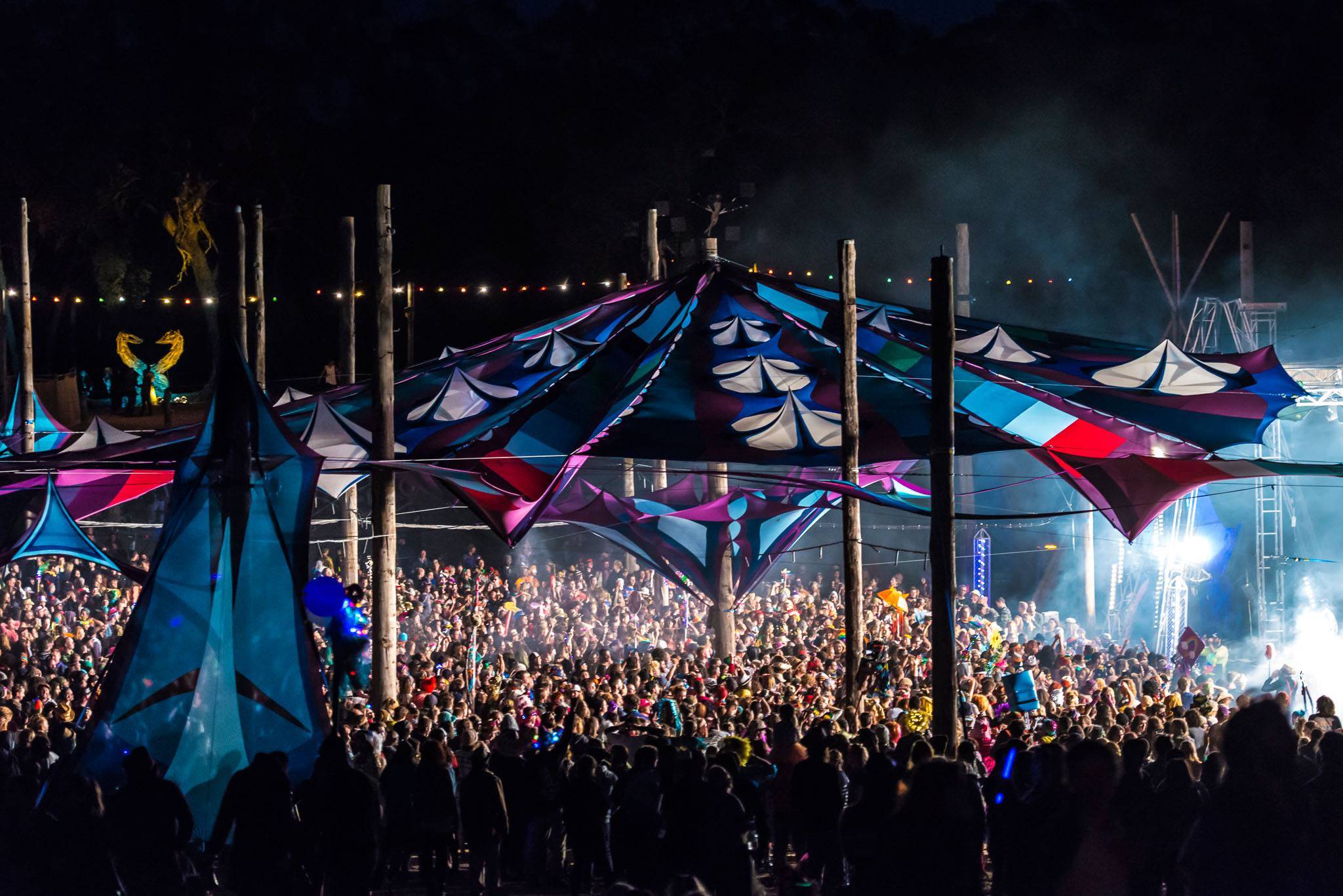 Ph: Birthmark Photography 2016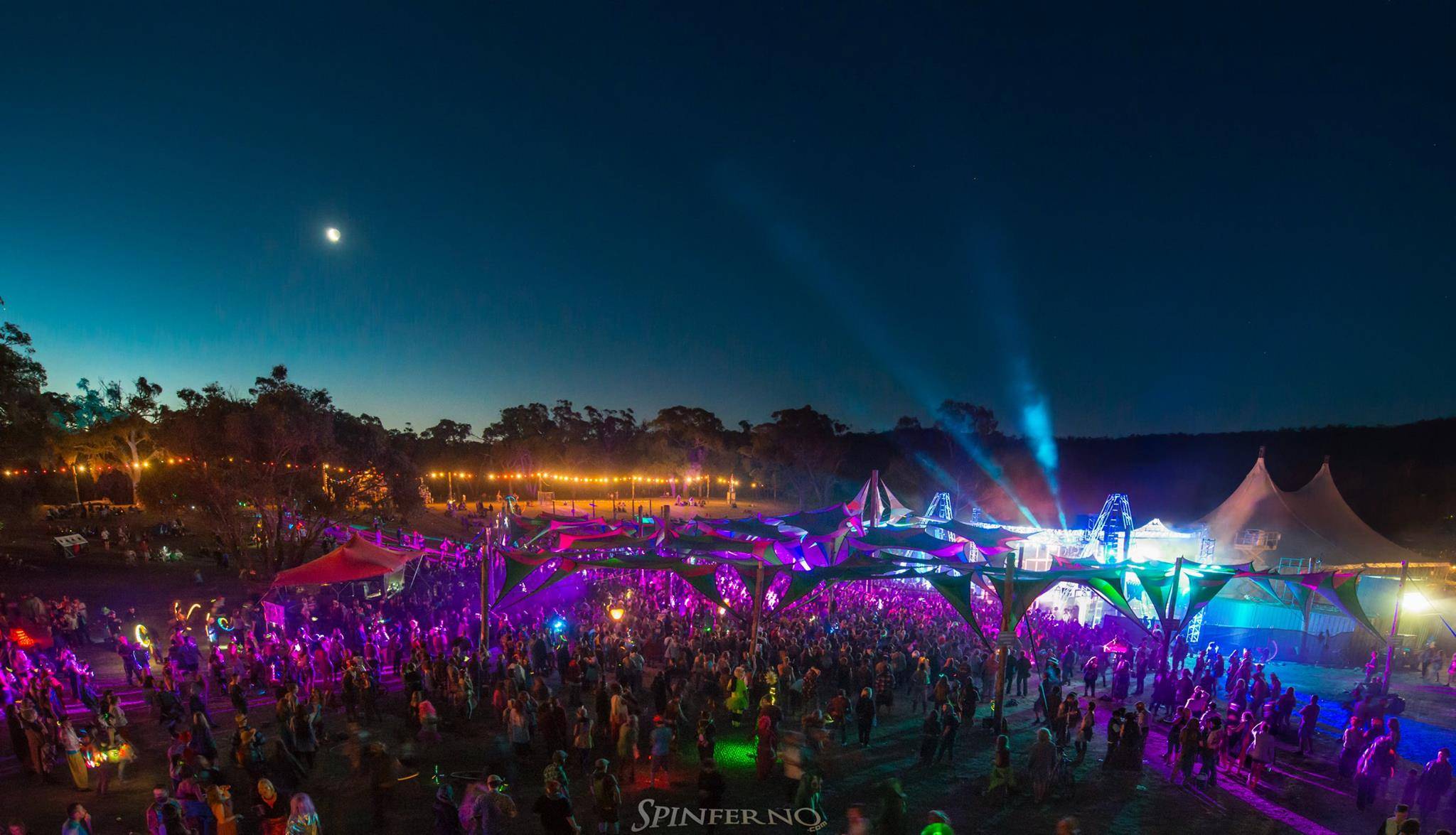 Ph: Spinferno 2015