Magazine
PsiloSiva – Respect to the Goa Trance pioneers
PsiloSiva – Respect to the Goa Trance pioneers
PsiloSiva is a very special party organization in Israel. It was started in 2007 by few young friends who just wanted a chance to see their loved Goa and Psychedelic Trance artists perform and dance to their music – something they couldn't do when these artists were still playing, just because they were too young at the time. Out of naive and simple passion grew up a very special party organization. We hooked up with Yoni Dagan, the founder and one of the organizers behind PsiloSiva, to check what is PsiloSiva and how it came to be.
The PsiloSiva crew made us a playlist of their favourite classics. Hit play and listen while you read!
Q: How old were you when you made the first Psilosiva party? What was the line up?
A: I was 21 years old. The line up was: Oforia, Chakra, Sandman and friends.
Q: What brings a 21 years old guy to make a party with artists that have stopped playing and making this kind of music so long ago?
A: Well, at that time I was really disappointed with the music in the parties and did not feel it was heading anywhere, and then I went to this party and some DJ played Tandu – Alien Pump and the police came and stopped the party and then they decided to let the party go on and the DJ put the track at the peak of the track and I got goosebumps! I felt like I was in my first party agai, when I was 14 years old, and it was new and magical for me. And then it hit me that I want to do a party based on the tracks me and my friends grew up with and the magical tracks that made us fall in love with this scene in the first place.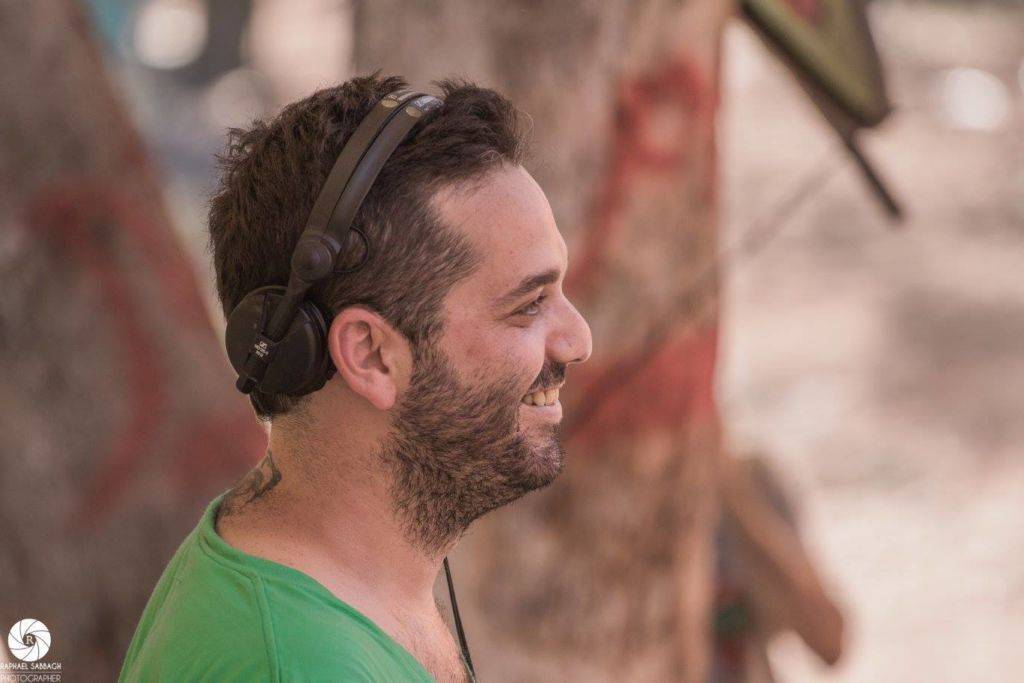 Yoni Dagan (Libra), the main spirit behind PsiloSiva.
Q: 14? How did you get to a party when you were 14? Did your parents know?
A: Well, my big sisters were part of the forming scene here in the beginning of the 90s and I was exposed to this music through them from a very young age – since I was 7 we had Aphex Twin & Chemical Brothers records at home, and when I was 9 or 10 I got The Promised Land, the album of Chakra and Eddie Mis and then totally fell in love with Trance. And no, my parents didn't know I was going to parties at that age, no way.. Hehehe…
Q: Why not new music? What do you find in the music of those days that you feel is not present today?
A: If you asked me that 2-3 years ago, I would have said because 90% of the music isn't good enough and psytrance lost its charm. But these days there's more good music and I feel psytrance is heading back in the right direction, where it was supposed to go in the first place. these days the reason we only bring the pioneers is because we want to stay true to our agenda and our crowd and want to give them exactly what they want and why they trusted us all the way.
Q: Who comes to PsiloSiva parties?
A: A lot of people that miss the past, a lot of people that don't necessarily love the music in particular, but love the vibe. I always said that the people coming to our events are a fusion of all the craziest unique people in israel, true Goa heads.
Chakra & Edi Mis – X-File (released 1995) played at PsiloSiva Genesis (2011): 
Q: Do you feel there is something different in your parties comparing to other parties playing mainly today's music? Was something lost that you think we should bring back?
A: As I mentioned before, that's what we felt in the beginning, but these days it's a bit different. The music got a lot better than few years ago, I feel. But it's also a bit weird to say "better". I think we just give a good alternative and different perspective to parties for good or worse.
Q: If you could go to one place and time where would you go?
A: 90's GOA .. To feel the true vibe.
Q: Tell us about meeting some of the musicians that I' sure were your idols when you were young. Do you have some special moments and stories to share?
A: We got to know along the way a lot of musicians that were mentors for us, we grew up with their music. I think two occasions were especially moving for us.
First, when we brought Ubar Tmar from Japan to play for a party we did with Adrenachrome. It was very exciting – we didn't know what to expect and we got 2 hours of total madness and a totally crazy party.
Another peak moment was when Nick Taylor and Ray Castle came to play for us for the first time. We have tried for many years to make it happen and when it finally did there was such an excitement in the air. At those times we were still totally underground and we didn't have so much to worry about, so we had more time with the artists, we took Nick and Ray with a van to travel all around Israel. It was such a special experience.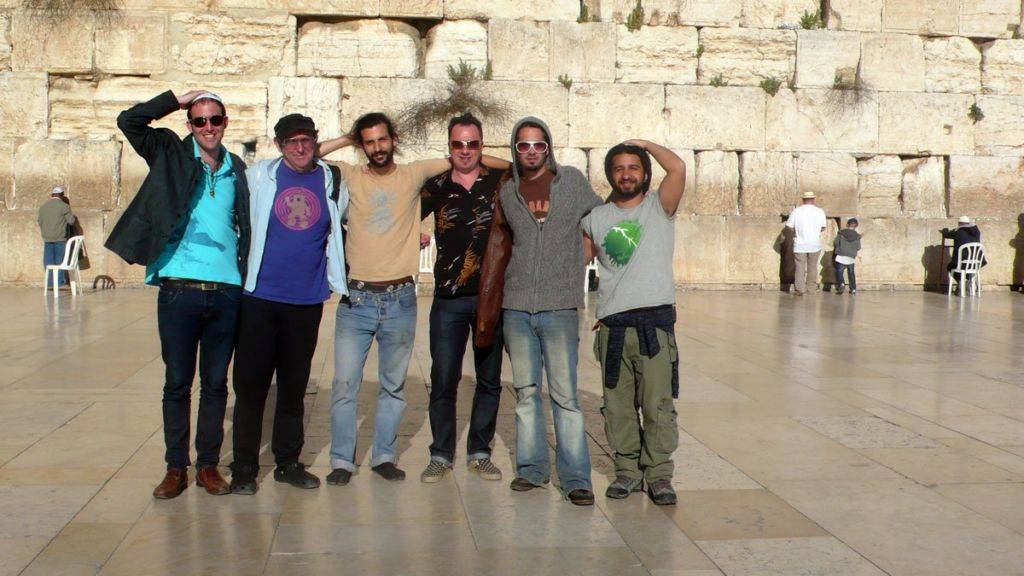 PsiloSiva crew with Ray Castle (second from the left) and Nick Taylor (4th from left) in Jerusalem.
Q: You have another party coming up soon – can you tell us who you chose to play and why?
A: The event is called "Awaken", and it comes after two years we didn't organize any event.
We decides to book Ree K from Japan because it'll be her first time ever in Israel. We tried to book her a while ago and she refused, so we're very happy. We also have Russel from Disco Volante, the label owner at the legendary Transient Records, another booking that took a long time to realize. I don't really need to introduce Jan Muller from X-Dream, which we think is one of the most important groups in Psychedelic trance history. Also Max from Etnica as Pleiadians, one of our favourite groups! The album I.F.O they released in the 90s @ Dragonfly is for me on the top 5 best psytrance albums list. He'll also as Etnica in Dub! Then there's James Monro – we love him very much! He's the best in any aspect – best DJ, best music & best human being.
Also the local support Oforia & Space Cat (Indoor/Tandu), Shidapu (Zion 604), DJ Dede (MDMA) & DJ Zoo-B (Krembo) – all top DJs, friends and pioneers, and our own gang Qlipadelic, Desert Phoenix and myself (Libra) as the residents.
More on the upcoming PsiloSiva event here.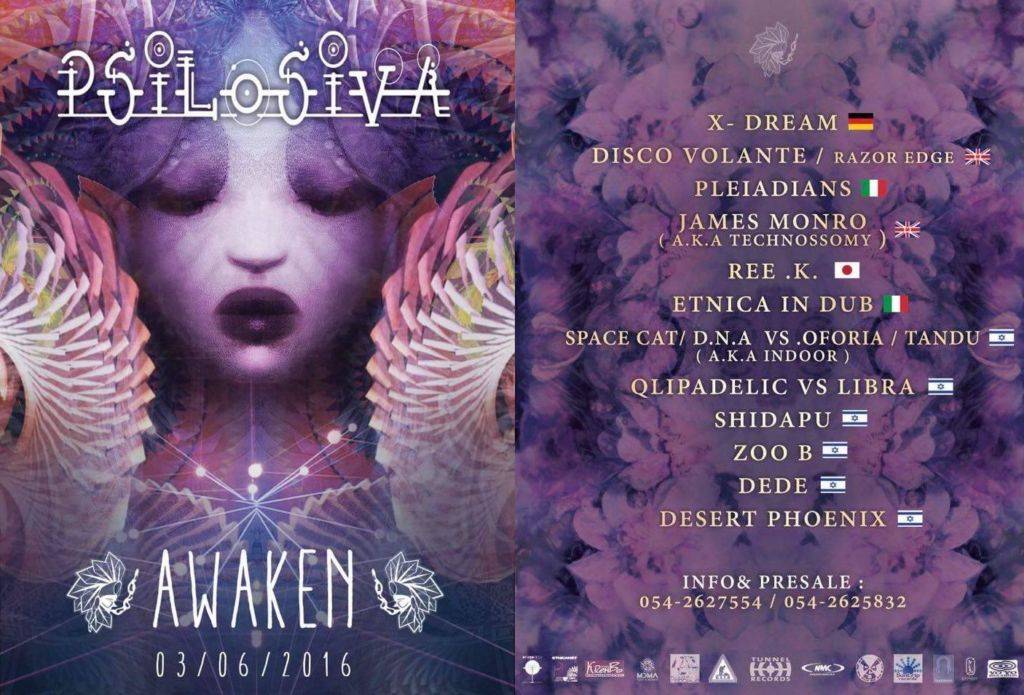 Check out some photos from PsiloSiva events along the years below: