Zenon Records present VA – Permutations, Vol. 4 Compiled by Sensient
Zenon Records present VA – Permutations, Vol. 4 Compiled by Sensient

Zenon Records released the 4th edition of their "Permutations" series. The trippy "Zenon" soundscape dominates this compilation as expected, and almost the entire roster of the Australian label is featured on it. The compilation opens with a well anticipated fresh tune by Shadow FX, the first he released the label in years. "Shadow Fx – Back in the Groove " features deep and captivating grooves and spacey aliens that make you feel the abduction is closer than ever. Krumelur did a nice job remixing "Freedom Fighters – Gravity", taking it to a deeper and more psychedelic place, and the rest of the tracks pretty much follow the same musical line: Deep, techy and  with a strong emphasis on musicality with a psychedelic touch.insounds
Listen to the full compilation:
Label Boss Sensient compiled the VA, and dedicated few minutes of his time for an interview with Trancentral for this exciting release.    
Q: What can you tell us about the new compilation?
A: Well it's the latest edition of our "Permutations" series. The first Permutations was only our second ever release, way back in 2004! Vol.2 was in 2006 I believe, and then there was a big gap. I decided to revive the classic name last year with Vol.3… and it had great feedback, so now the series is well and truly moving forward! We are especially excited to have Shadow Fx back with a massive opening track….sure to be another classic from him!

Q: Zenon artists have been playing more often on the biggest stages of the scene, like Universo Paralello, and the upcoming Boom and Ozora. Do you feel like the label`s music is getting more recognition now? If so, why is that?
A: Yes the label is for sure always growing in recognition, which is really nice to see. I think there are a few reasons. I would hope one reason is that we maintain a very high quality in our artists and releases, and listeners + promoters really appreciate this. Also, I think the Zenon sound appeals to quite a crossover of people…from techno heads to forest freaks, there is flavours in our music that has a wide range. Also, the "zenonesque" sound itself became more popular in general, and we are in a good position to capitalise on that.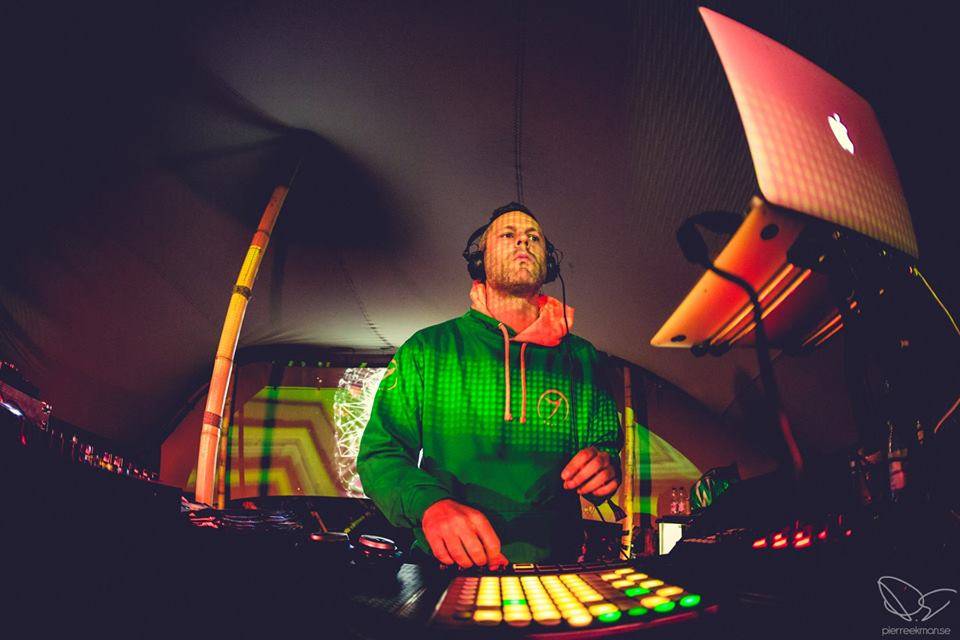 Sensient @ work
Q: Can you put your finger on what distinguishes Zenon Records style from the rest of the labels around?
A: To be honest I don't have much time to listen to other labels these days! I know for sure there are other labels doing great work too. We do have our unique sound, and it's nice it developed that way. I guess it's a combination of my own ear for selecting music, and the brilliant artists who keep pushing it forward.

Q: Any plans for a label party soon?
A: Yes there will be one in Israel in the next few months, but no details to announce yet.
Q: Does your mother listen to the music you produce? If so, what's her favourite track?
A: Hehe no she doesn't really, but I would guess and say that she would enjoy more my peaceful downtempo tracks!